2 High Street
Main details
Address:
Present Occupier:
Present Owner:
Ground Floor:
Other Floors:
Date when first used by present occupier:
2 High Street
closed :   moved to no. 6

Before and After Images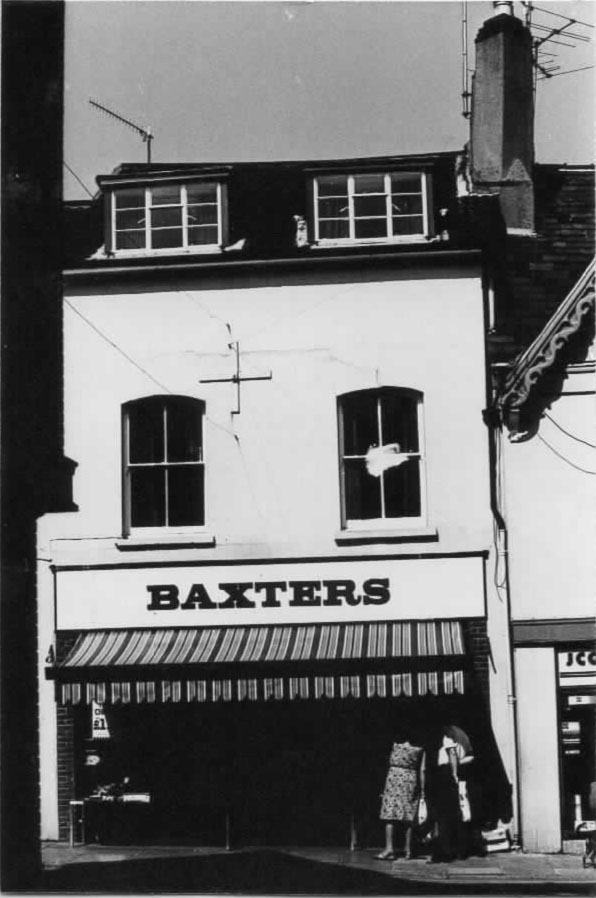 1979/80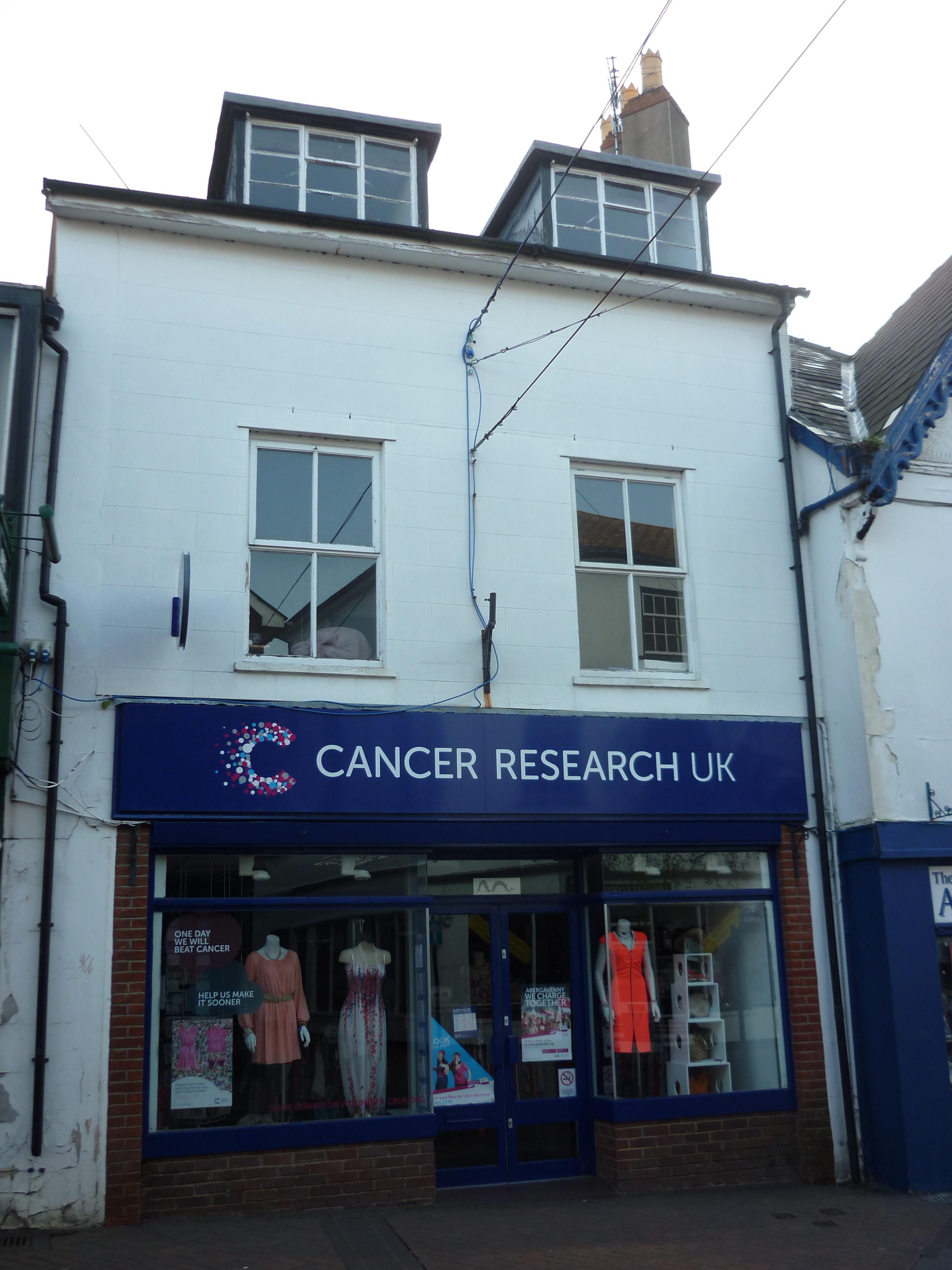 2015
---
About the building
2a was a separate shop between approximately 1910 and 1920.
Recent history
From ???some time in 1990s?? to May 2023 : Cancer Charity Shop.   Moving to 6 High Street
From 1986: American Express Travel, travel agents
From 1952 (2 and 2a): Curry's, selling bikes, prams, radiograms etc. Selling cycles, TVs and electrical goods by 1956. In 1959 washing machines were being sold, and "103 payments of 12/4d" were distributed. In 1960 advertisement for a TV and electrics boy to do general duties. In 1962 a salesman over 21 needed, £10 starting wage + commission.
1938: Berry's, selling glass, china and cooking ware, occupied the building
Edward Baker was owner prior to 1877 and died on 14th January 1914, after which his daughter Gladys Barrington Daniel (nee Baker), widow of Algernon Daniel, became owner and sold to Mr Berry in 1920.
---
Previous occupiers
China, glass and earthenware
G R Boundy (& 2a John Berry; Bootmaker)
G R Boundy (& 2a John Berry; Bootmaker)
Edward Baker (& 2a Joseph Norton; Bootmaker)
China and glass warehouse
Mrs Margaret Griffith / George Baker (Haberdasher) & Adolphus Fairchild (carpenter & joiner)
---
Other information
If you have any further information about this property please email
alhs@live.co.uk