1 Frogmore Street
Main details
Address:
Present Occupier:
Present Owner:
Ground Floor:
Other Floors:
Date when first used by present occupier:
1 Frogmore Street
Blue Cross Pet charity shop
Before and After Images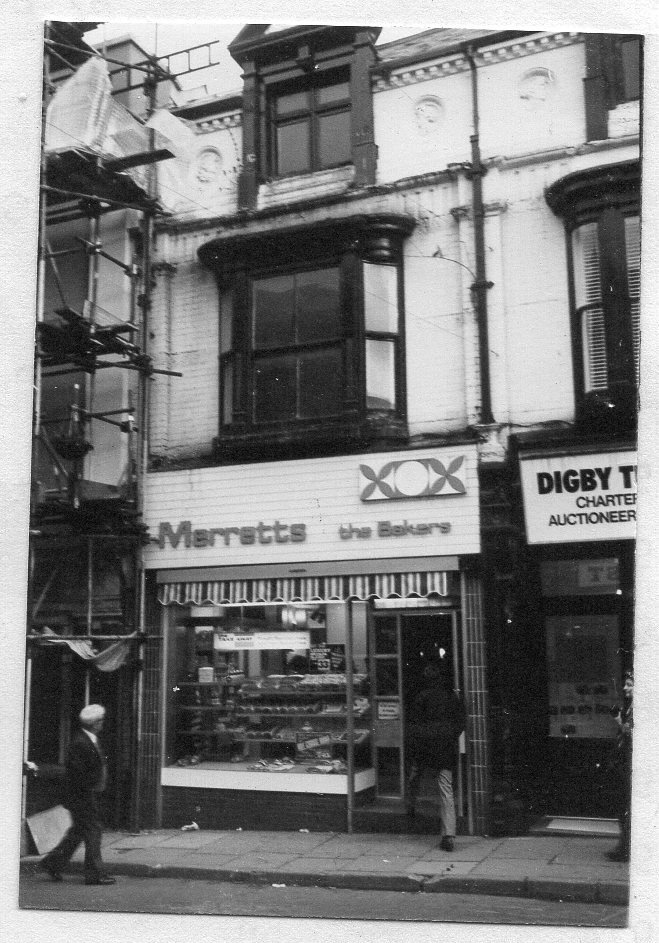 1979/80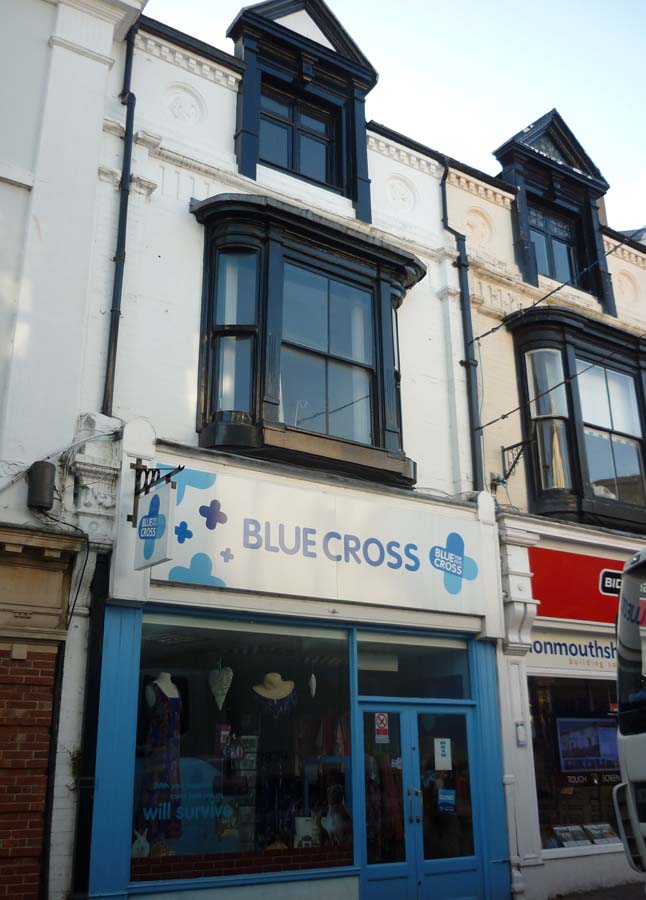 2016
---
About the building
Edwardian. "An insertion into a dignified Georgian Street" (L Hurley)
Note terracotta roundels
The change in the street name implies that North Gate stood her at nos 1-3 Frogmore Street and a blue plaque on the wall of the bank commemorates this fact.
Recent history
1964 – 1979: Merrets, shop and coffee house, other floors storerooms and toilets.
1960, 1961, 1962 : Edwards, Home furnishings
1959: Edwards, Furniture, "Fire Salvage Sale
1956, 1957,1958: Edwards, home Furnishing
1948: Morton's "Boot Trade" shoe shop
1942: Advertisement, Morton's Boot trade for young lady assistant
---
Previous occupiers
Beveridge & Co  (moved to 28 & 29 Frogmore Street)
Isaac & Harris  (also at 10 and/or 11 Frogmore Street
Undertakers, cabinet makers dealers & uphosterers
---
Other information
Receipts from 1869 are in Abergavenny Museum 80 A/4688 – 0 – 8C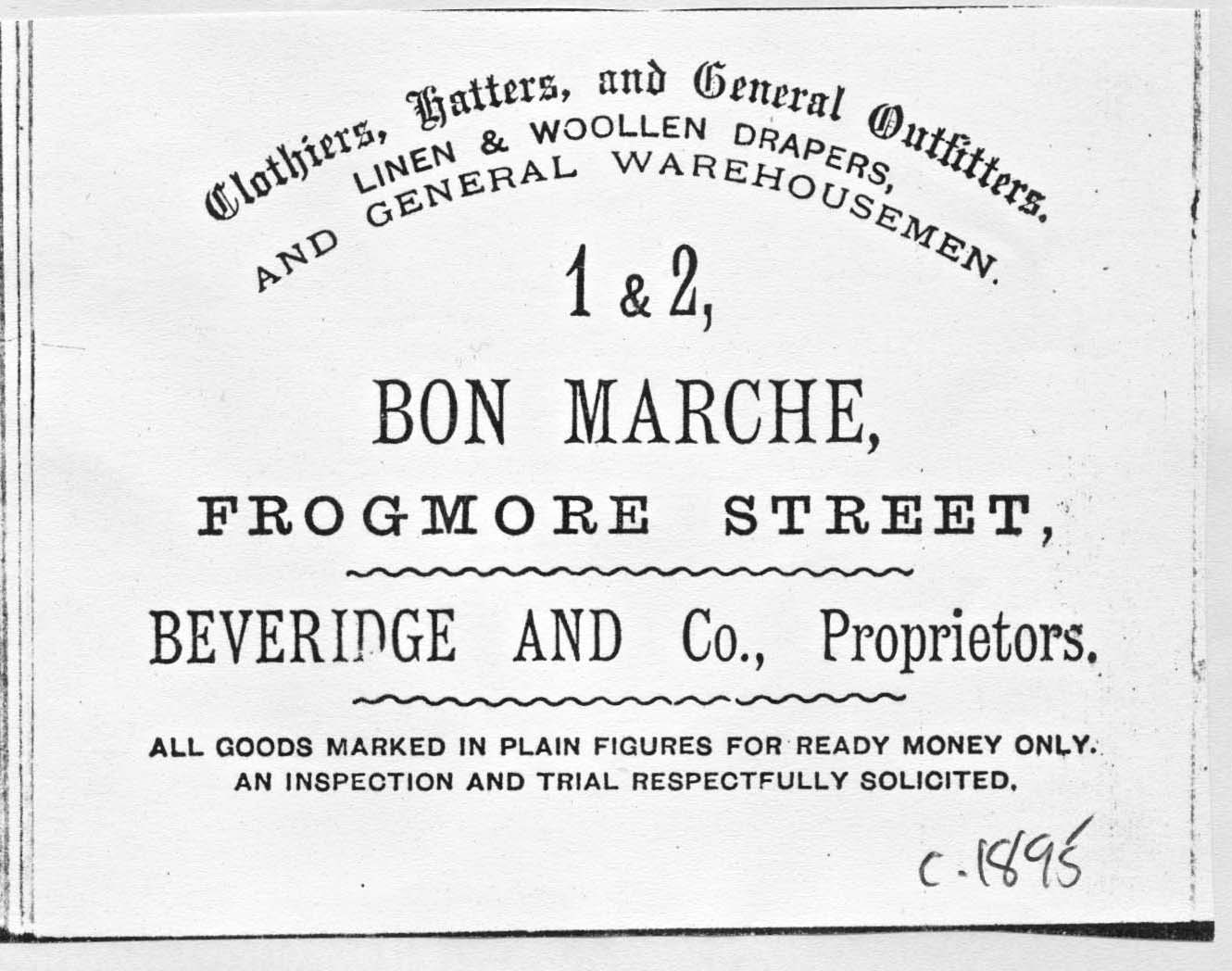 If you have any further information about this property please email alhs@live.co.uk