10 & 10A Frogmore Street
Main details
Address:
Present Occupier:
Present Owner:
Ground Floor:
Other Floors:
Date when first used by present occupier:
10 & 10A Frogmore Street
now replaced by
 1 Cibi Walk – W H Smiths stationers
Before and After Images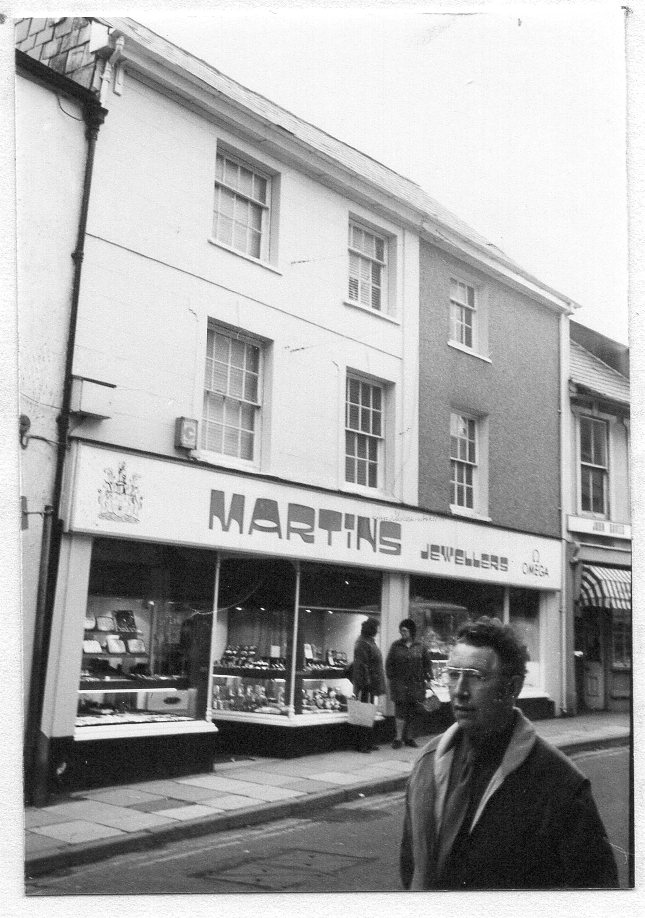 1979/80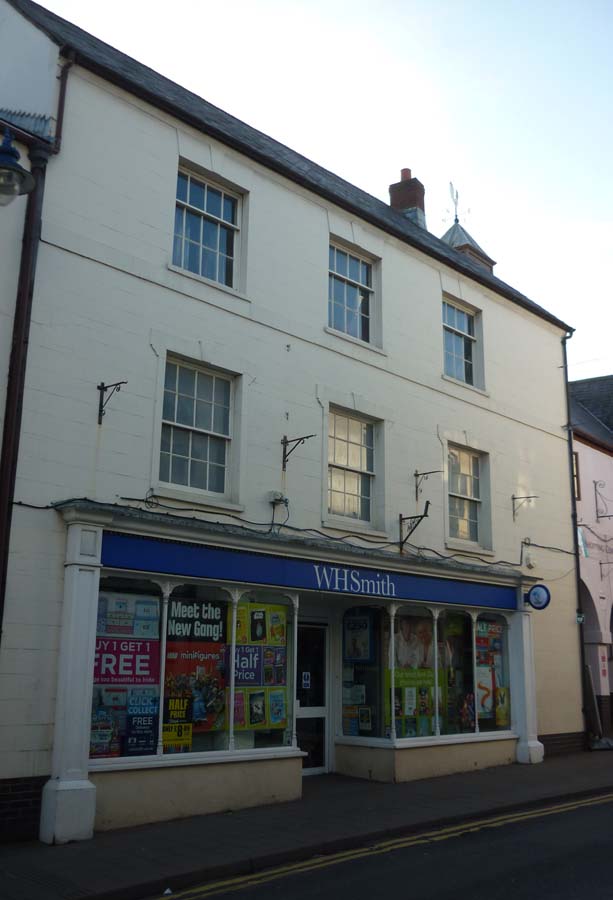 2016
---
About the building
Listed Building Grade II in 1984: originally 17th century, refronted early 19th century. Tall 3 storey frontage with centre and right hand pilasters incised coursing and plain band to stucco on left, pebble dash to right. Slate roof, boxed out eaves, brick stack to left gable which is slate hung, rubble and brick to right gable end. Three windows, double hung sashes with glazing bars, windows to first floor with decorative margins and key blocks. Overall modern fascia to spearate shop fronts, 19th century double fronted shop with slender columnettes to left. Twin storey gabled ranges at the rear with cemented walls and upper casement windows. W Wing has roof timbers with "wern hir" stops (Fox & Raglan). Remains of stone tiles under present slated roofs.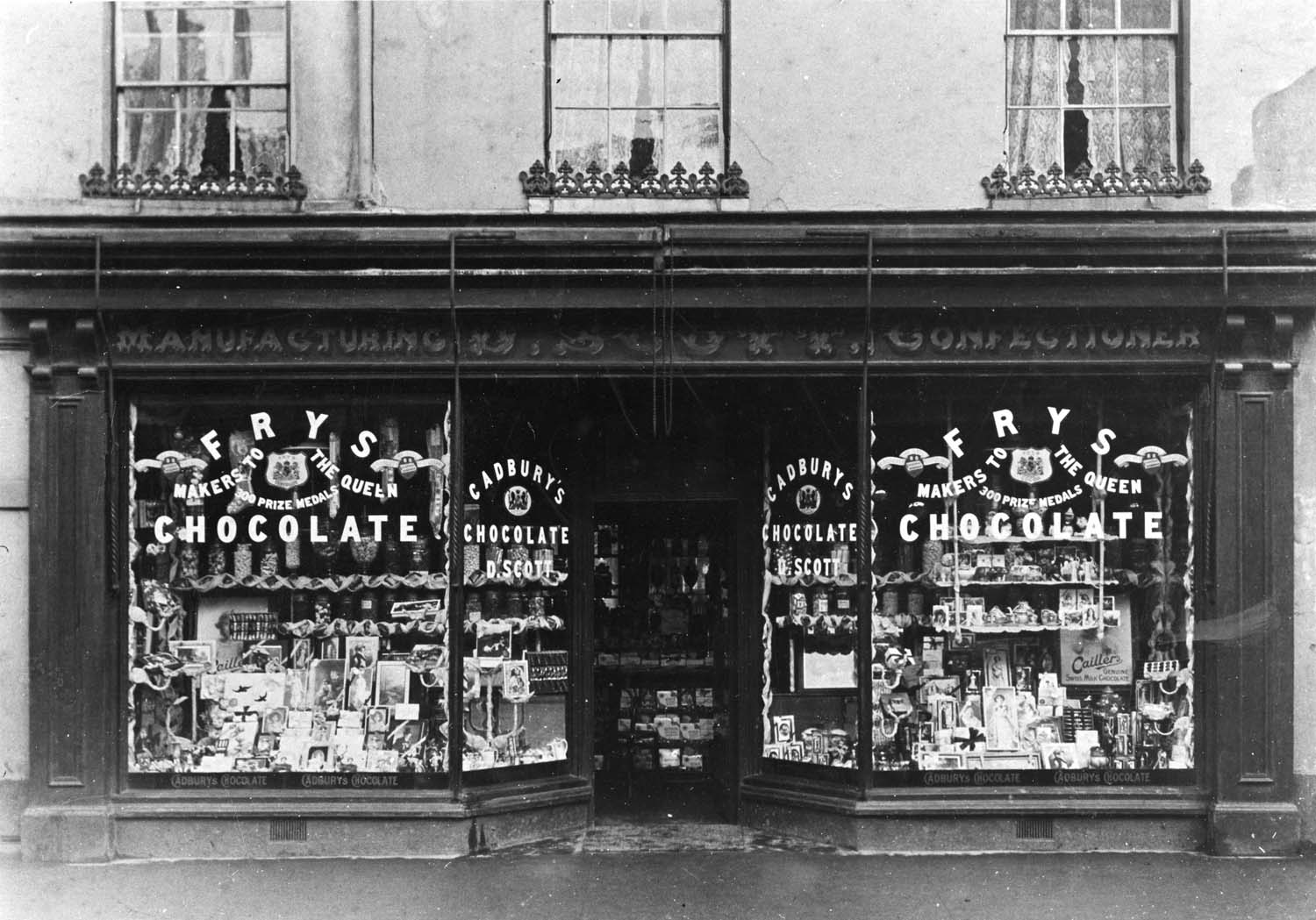 There was an old cobbled yard at the rear and the outbuildings, including a granary had been demolished.
There was an appeal against the listing by Associated Planning Consultants 10-14 Macklin Street London WC2B 5NF: Welsh Office ref CL 33/560.
Recent history
1971 – 1980: Martins the jewellers. new shop opened in October 1971. In 1978, they were celebrating 50 years in business.
1964: Douglas Welch Ltd
---
Previous occupiers
at 10 & 10A
no 10 Douglas Welsh
no10A Jefferies & Son
Martin the Jewellers
Tailor
Seed & Corn Merchants
Boot & shoe manufacturers
George James
10A David Scott
Simon Andrus
( a John Michael is listed in the 1851 census at 20 Monk Street as a malster)
John Michael
Master ironmonger, employing 9 men & 2 boys
tea dealer & grocer
Simon Andrus(probably at the back of the property)
---
Other information
The Martin family of Martins the jewellers, played leading roles in the production of amateur drama and musical productions in Abergavenny after the Second World War.
An old Derringer pistol was found during the demolition of the granary at the rear. Two match boxes marked "Royal Welsh Matches"  – The Crown Match Works, Cardiff.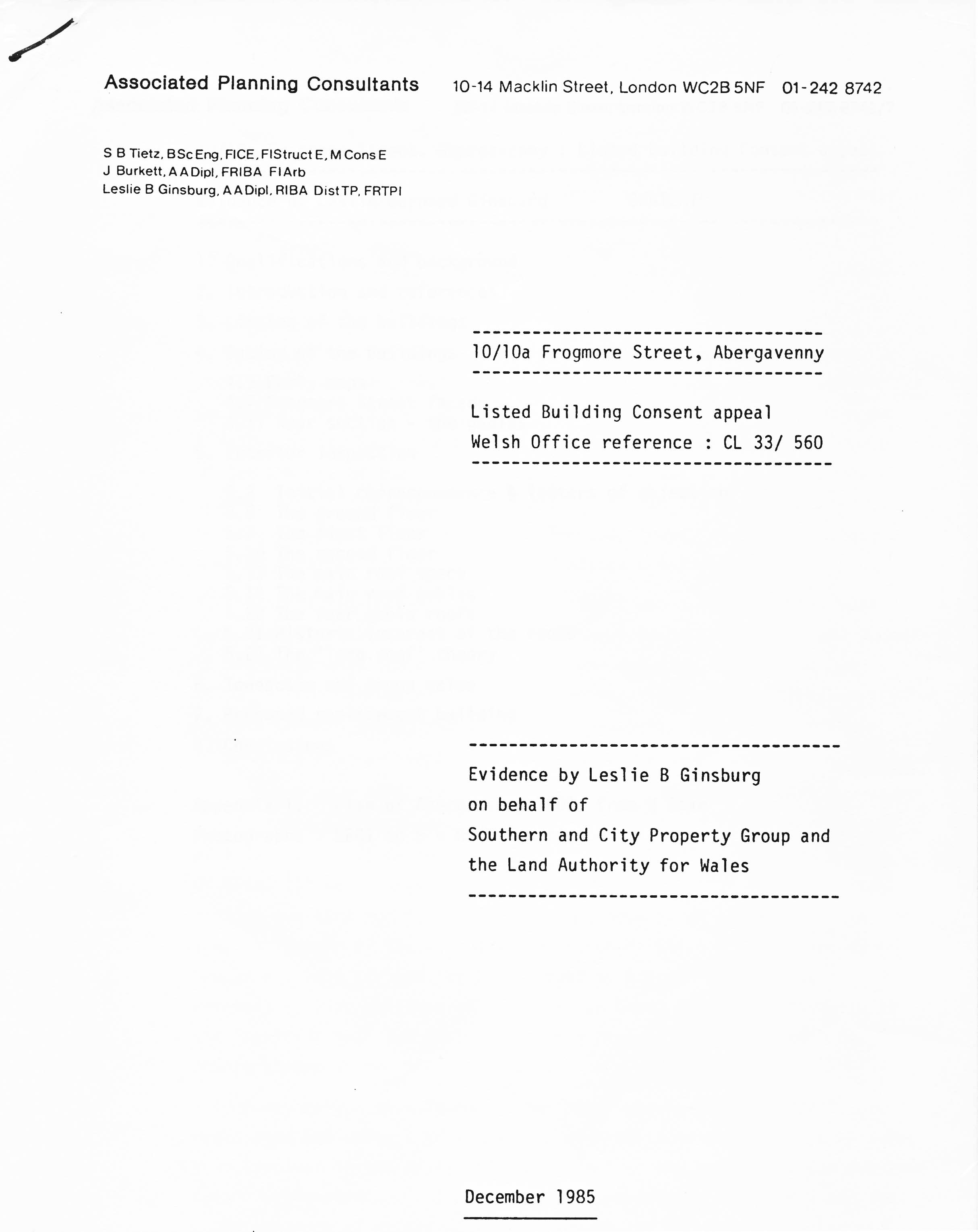 If you have any further information about this property please email alhs@live.co.uk