10 Nevill Street
Main details
Address:
Present Occupier:
Present Owner:
Ground Floor:
Other Floors:
Date when first used by present occupier:
10 Nevill Street
Gurkha Corner Restaurant 
2015
Before and After Images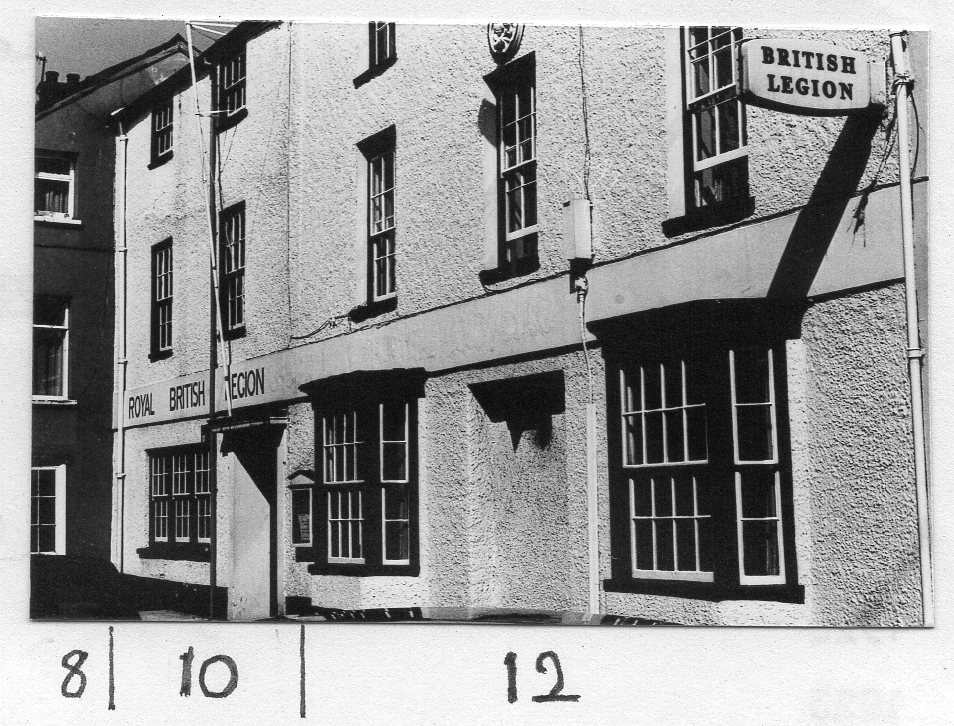 1979/80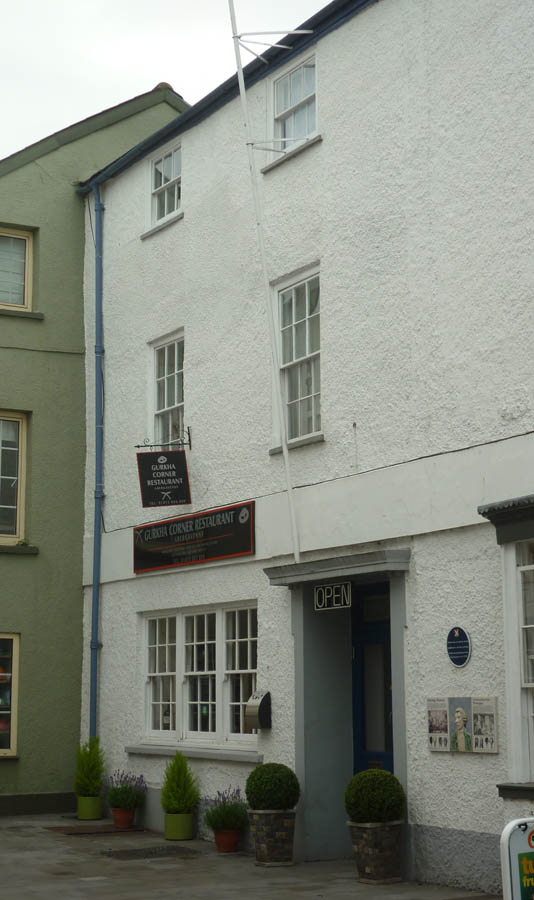 2016
---
About the building
17th century partially rebuilt around 1795.
When alterations were made in the 1960s, a 17th century painting of a lion was found on a wattle & daub wall. Photograph in Musueum. It was covered up. Curlers from wigmaking were found during excavations.
Recent history
Used by the British Legion Club from around 1923 together with no 12. Contained a billiard room.
1960: advertisement for an ex-servicemen as secretary, salary £104 p.a. payable quarterly.
1969: advertisement, temporary bar staff wanted.
---
Previous occupiers
Boys' School
Lodging House Keeper
Mrs Mary Ellis (nee Jones)
Mrs Mary Ellis & Miss Margaret Jones
Grocer, Maltster, Linen & Wool Draper
---
Other information
Information from Deeds:
1751:Matthew Powell, shoemaker
1787: sold to John Powell (D.591.2.19) to James Watkins of Llantilio Pertholey (the property was already mortgaged to him)All that messuage in Rother Street wherein William Chambers, innholder & then Thomas Williams, lived and now James Davies. Also shop occupied by Phillip Phillips, Dyer, with rooms windows shops cellars sollars folds yards pig standing etc. and shop adjoining also occupied by James Davies, pig drover.
1792: occupied by William Jones shoemaker whose wife was one of the four daughters of John Davies, pig dealer. (D.591.2.91)
1797: mentions newly erected messuages.
1801: William Jones (now gingerbread baker & shoemaker) sells to Alice Price the several messuages erected by William Jones on the site of a decayed messuage & shop formerly occupied by William Chambers, innholder, the Thomas Williams, the James Davies….the newly erected messuages now in occupation of William Jones and tenants.
1803:Thomas Leonard, only brother and heir of Alice Price inherits
1825:The property mortgaged by Ellis to Jones. Occupied by William Ellis, with Richard Williams, tailor, breeches maker and Thomas Lewis, coachmaker, as tenants. (D.591.23.93)
In 1841, Mr Ellis was given permission to open the street and form an arch for the purpose of putting coal in – for the payment of a barley corn a year if demanded. The opening can still be seen.
Family Tree      James Jones (bought the Star & Garter, Frogmore Street, 1741) Hairbleacher, m. Anne (died 1784)
I
________________________________________________________________________________________________
I                                                                I                                                                                      I
Mary M 1750 John Jones, Maltster.   Margaret d. 1833 bethrothed 1786 to Arthur Harris but never married. Anne, innkeeper.
I
William, shoemaker = daughter of James Davies, pig dealer
_________________________________________
I                                                                 I
James Jones Maltster                           Mary = William Ellis 1842
I
Margaret at 8-10 between 1858 – 1871

If you have any further information about this property please email alhs@live.co.uk