11 Frogmore Street
Main details
Address:
Present Occupier:
Present Owner:
Ground Floor:
Other Floors:
Date when first used by present occupier:
11 Frogmore Street
Retreat Clothing
clothes shop
Before and After Images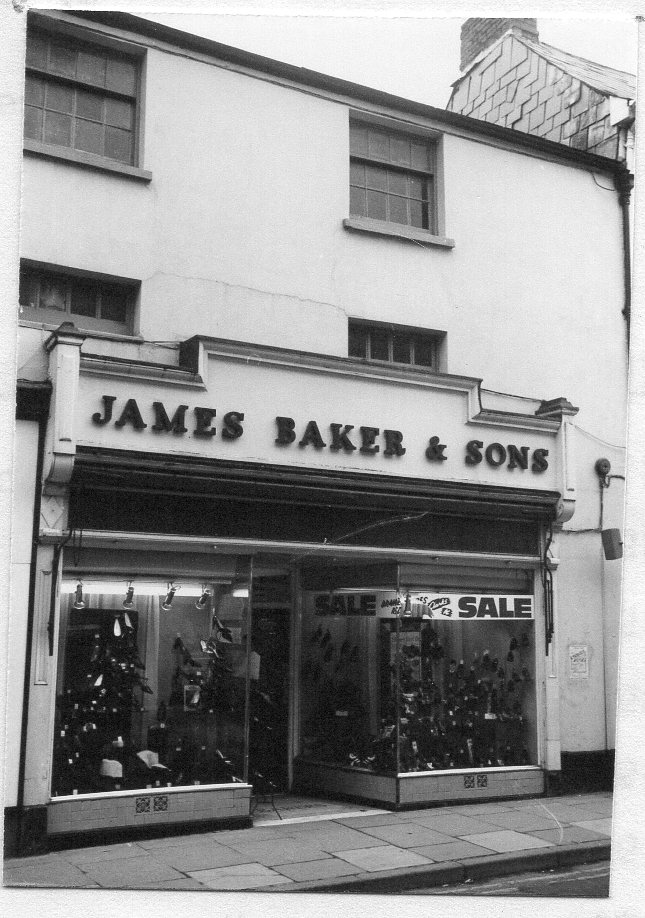 1979/80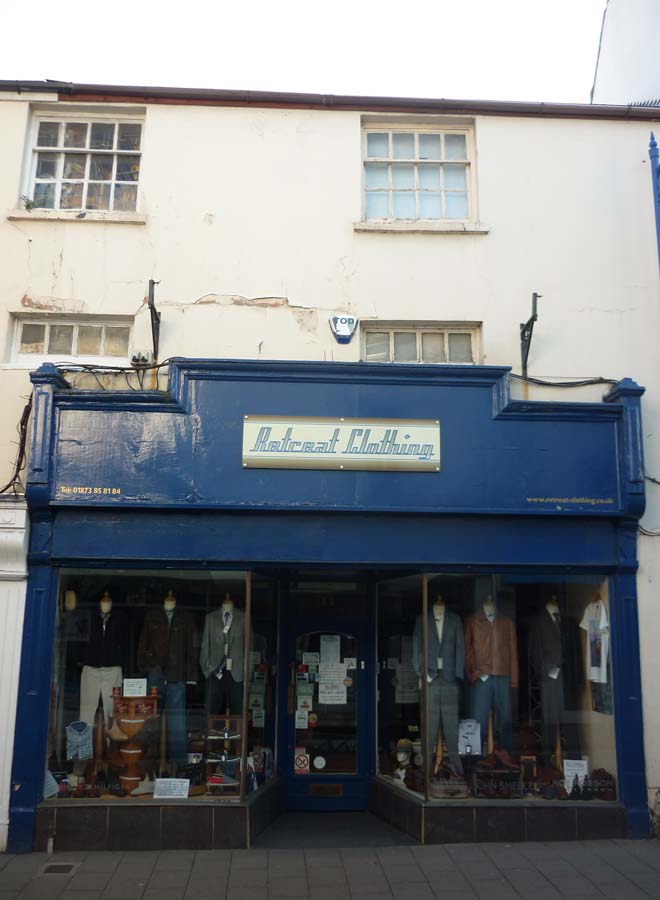 2016
---
About the building
Nos 11 & 12 listed Grade II 1984 for Group value:
Probably 17th century in origin, refronted in the 19th century. Single stucco frontage of 3 storeys, slate roof, probably lowered, brick stack against higher gable of no 13. Three windows, 2nd floor with double hung sashes with glazing bars in plain eveals., 1st floor windows partially blocked by high, later, shop fronts. Massive fascia to right with upper stepped cornice. Rear walls of rubble with 2 storey lean-to extension.
Old buildings to the rear were demolished in 1978. First floor has been re-plastered although the old cast iron grate has been retained. Original oak beams on 2nd floor. Original staircases to both floors remain.
The original mosaic "James Baker" still exists at the front door, as does the brass surround to the window.
A modern wall separates nos 11 & 12 on the second floor and can be seen in the middle of a window from the street.
Recent history
1923 – 1980: James Baker & Sons Ltd, Shoe shop. upper floors have been renovated but were not in use in 1979.
1993: The Cutting Room unisex hairdressers "at the rear of Bakers"
1989: Bakers, Gents & ladies clothing
1988: Jon & Janet Bagatelle are listed here as well as in no 8.
1972: James Baker & Sons shoe shop
1971: James Baker & Sons retail
1968, 1967, 1960: James Baker, shoe shop
1959: advertisement for "smart junior assistant for boot & shoe trade" James Baker & Son
1952: James Baker & Sons Ltd
---
Previous occupiers
Hodgens & Cunliffe (moved to 12 Nevill Street)
Solicitor & Clerk to Cymyoy School Board
Mrs Sarah Morgan &
George Albert Jones
"         " & Mrs Sarah Morgan
"         " & Mrs Sarah Morgan
---
Other information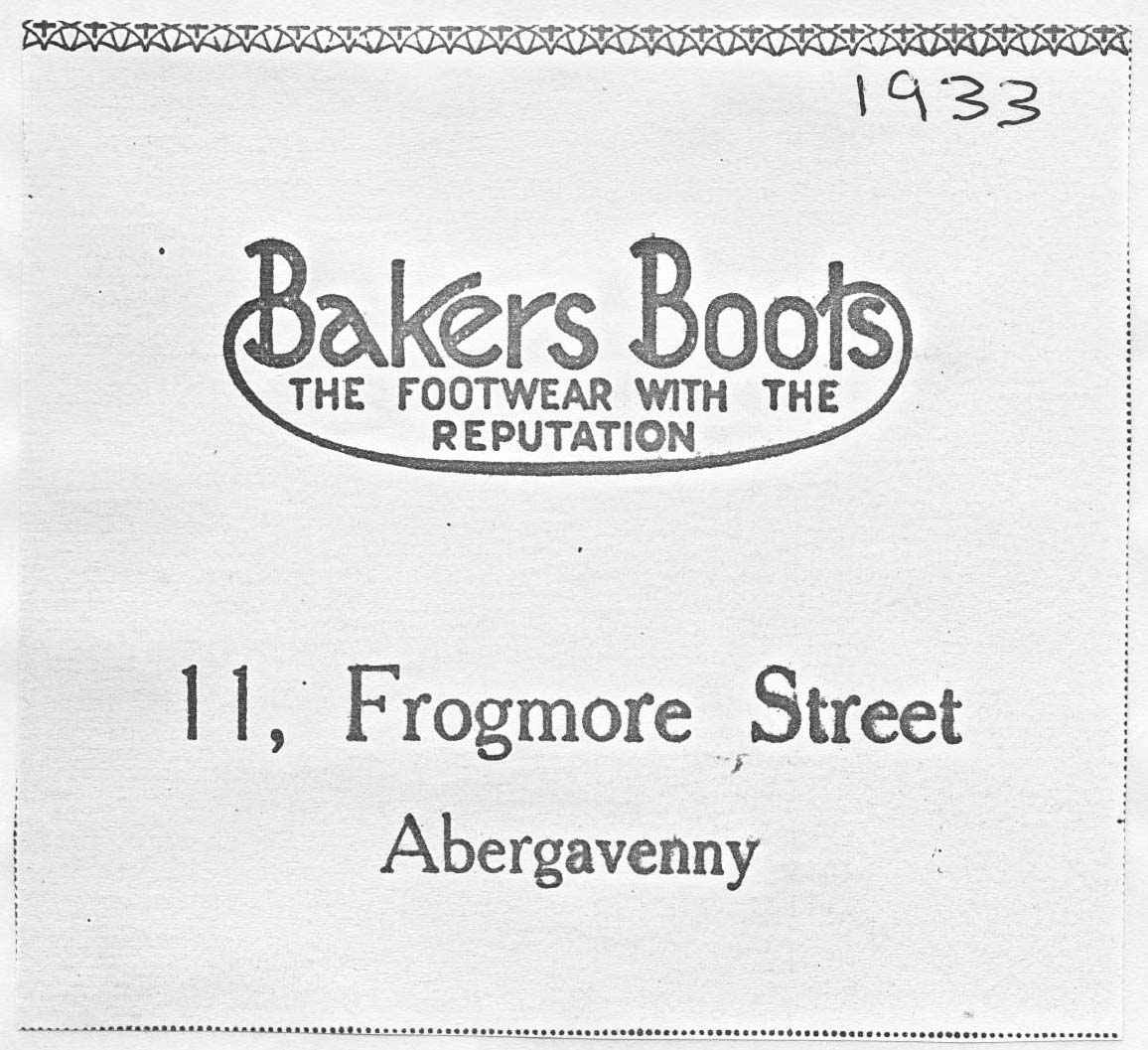 If you have any further information about this property please email alhs@live.co.uk