11 Nevill Street, Rother House
Main details
Address:
Present Occupier:
Present Owner:
Ground Floor:
Other Floors:
Date when first used by present occupier:
11 Nevill Street, Rother House
Gartside Solicitors
Offices
Before and After Images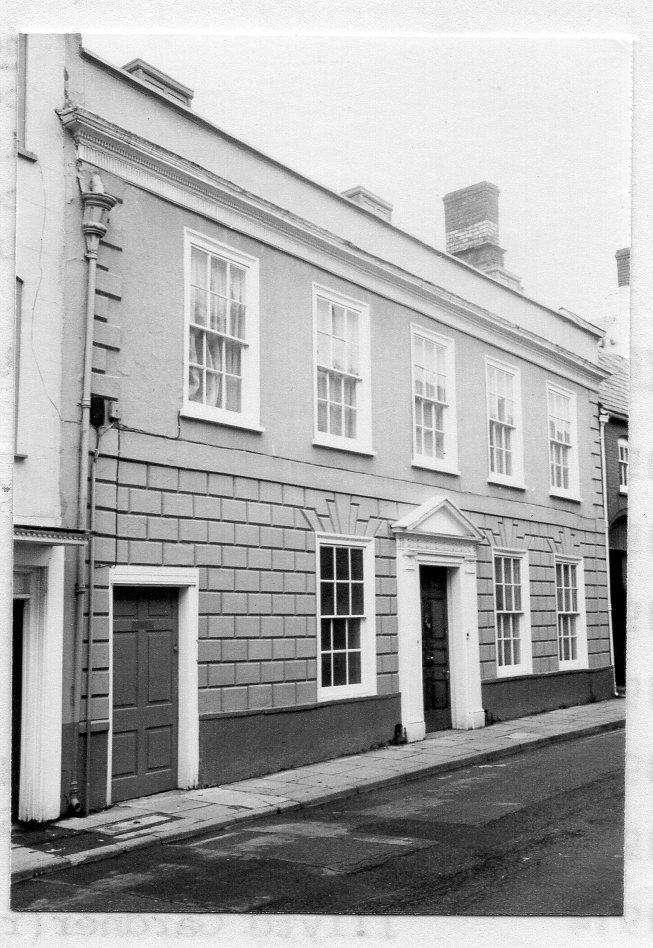 1979/80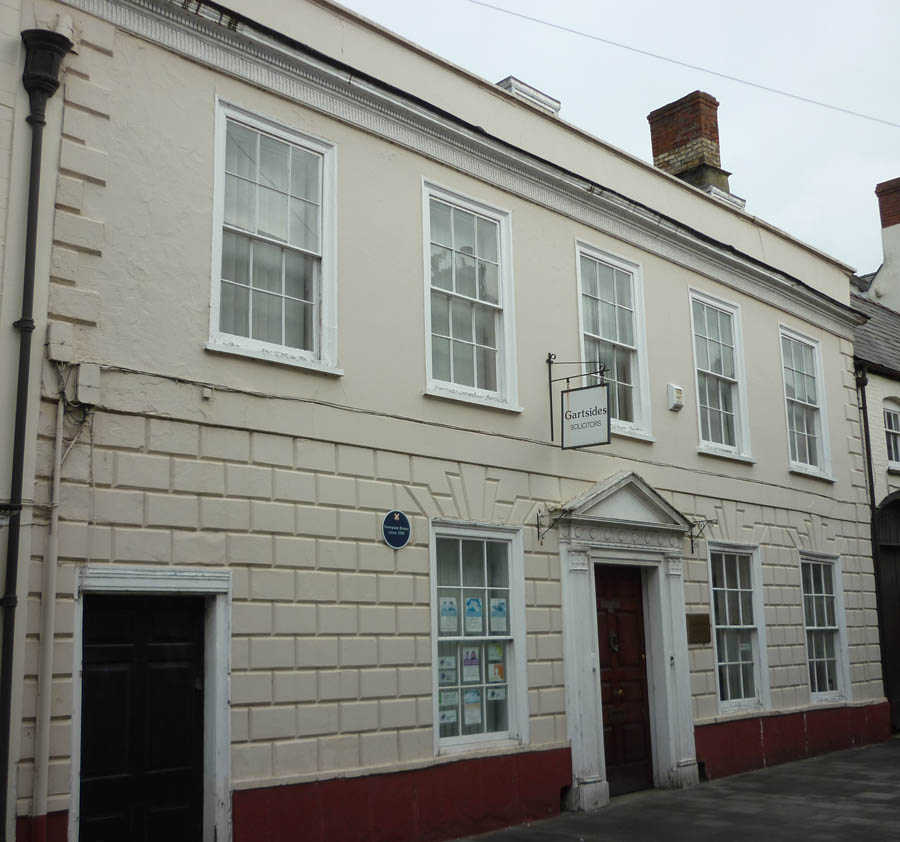 2016
---
About the building
The house has Tudor foundations but an Adams style front. It is rusticated, in stucco, with long and short champhered quoins. The cornice has a fluted frieze and bishop's thumb moulding. A lead rainwater head and down pipe leading from the gutter which would have been either behind the parapet or under the cornice.
There is a beautiful mahogany door, with brass locks and handles. An elegant staircase with polished aok stairs. Old coat pegs in the kitchen similar to those in Craswell Church.  Elliptical arches. A vaulted cellar with gracious stone steps down to it.
The garden has a terrace at the end of which stood two gazebos, the right hand one was used by Mrs Beverley Burton. From the terrace, you could watch the tennis courts across the back lane (7 Corners Lane). The tennis courts belonged to the Burtons and in about 1952, they gave them to Harold Road School so that they could be dug up and used to teach the children gardening. There was a tunnel from under the terrace to the back lane.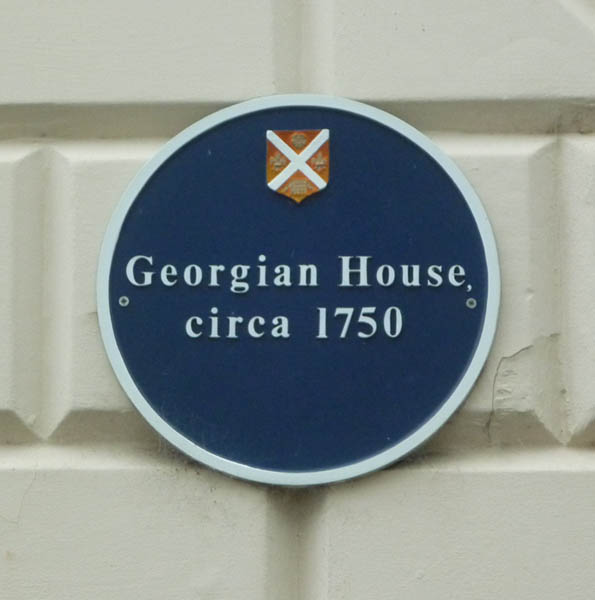 Recent history
1948: Rother House, dentist
1969 – 1978 C Price & Son, builders offices. 1972, also Bardolin (part of L & N Securities).
1981: Red Dragon Aluminium Ltd Windows
1988: Gertside, Harding & Davies, Solicitors
---
Previous occupiers
Malcolm Beverley Burton & Mrs Agnes Burton
Dentist/Artist/
Residence
M B Burton
Gardners, Heywood, Grey & Wagstaffe
Value of Usk Development Association
Dentist
Solicitors
also Abergavenny Chamber of Trade
and Abergavenny Licensed Victuallers Association
as above and Ministry of Labour Offices
M B Burton
Gardners, Heywood, Grey & Wagstaffe
also Abergavenny Chamber of Trade
Gardners, Heywood, Grey & Wagstaffe
Gardners, Heywood, Grey & Wagstaffe/Henry E Lyons
as above and/ jeweller & residence
Gardners, Heywood, Grey & Wagstaffe/G D Grey
Gardners, Heywood, Grey & Wagstaffe/Illtyd Gardner (residence)
Illtyd Gardner (residence)/Abergavenny Chamber of Trade
Illtyd Gardner (residence)/Gardners & Heywood
Edgar Frederick Gardner (residence)
Illtyd Gardner
William Dyne & Samuel Hopkin Steel
residence
Physicians & Surgeons
John Harris Conway Junior (his father, John Harris Conway, senior, was a wholesale & retail grocer at 7 Cross St around 1840-70)
Brick, Lime, Coal & Salt merchants
Edward Morris (at no 2 in 1865)
tea, grocer, baker & confectioner
Attorney, Clerk to the magistrate
Mr William Thomas Davies (listed as Thomas Davies in directory)
"         "
Mr John Allpress
"
and before him Rev John Williams Clerk
---
Other information
If you have any further information about this property please email
alhs@live.co.uk