12 Frogmore Street
Main details
Address:
Present Occupier:
Present Owner:
Ground Floor:
Other Floors:
Date when first used by present occupier:
12 Frogmore Street
Winterfeld Centre

gifts and therapies
Before and After Images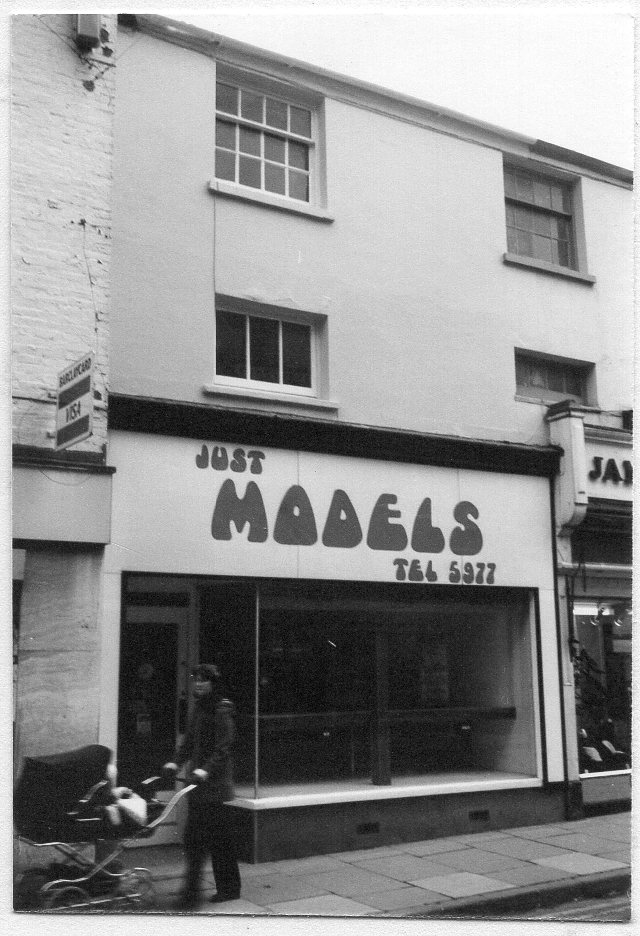 1979/80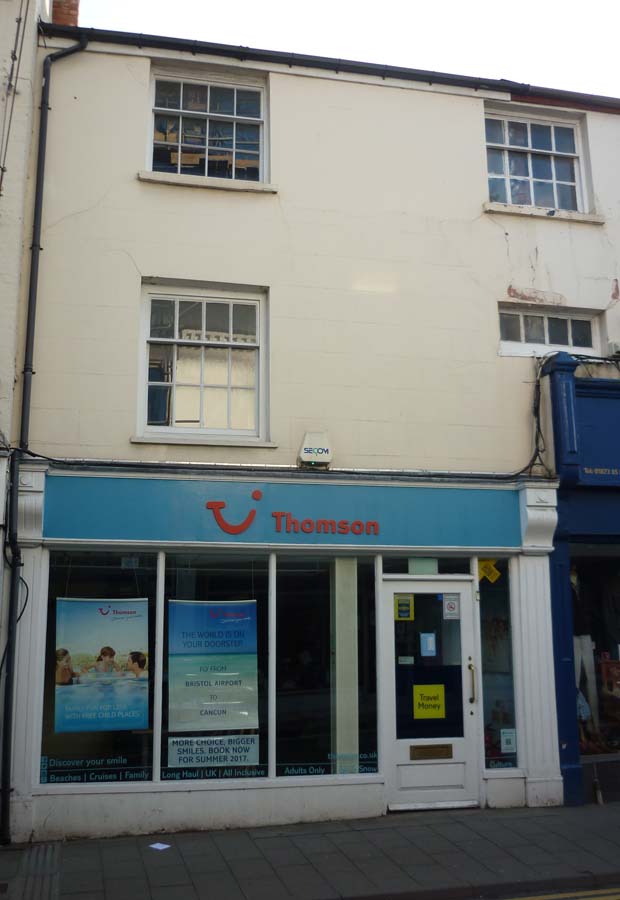 2016
---
About the building
with no 11: Listed grade II 1984 for group value. Probably 17th century in origin, refronted early 19th century. Single stucco frontage of 3 storeys, slate roof, probably lowered, brick stack against higher gable of no 13. Three windows, 2nd floor with double hung sashes with glazing bars in plain reveals, 1st floor windows partly blocked by high later shop fronts. Massive fascia to right with upper stepped cornice. Rear walls of rubble with 2 storey lean-to extension.
An iron stairway at the rear affords the only access to the first floor. Original stairs to 2nd floor which has original floors and beams. The wall between nos 11/12 on the 2nd floor ends in the middle of a window and can be seen from the street.
Recent history
from May 2023 : Winterfeld Centre: Gemston jewelery, crystals etc
from ? to approx March 2021 : Tui travel agents closed.     (48 Tui shops closed post-pandemic)
from ?  to ?  Thomson Travel Agents;  later took over Tui
1.10.1984: 'Jaspas', Ladies clothes (moved from Cross Street)
1982: Man & Boy, outfitters
December 1976 to 1982: Just Models (sale of model making kits) owner Keith Francis Esq. Other floors not in use.
1971, 1970: Quality cleaners dry cleaning
1962: Concorde dry cleaners
1961: "Concorde has arrived" dry cleaners
1960, 1959, Quality Cleaners Ltd, Dry Cleaners
1958, 1957, 1956, 1952, 1948, 1945, 1942: Quality Cleaners
1939 to 1945: Red Cross Shop (organised by Headmistress of Girls High School)
---
Previous occupiers
Tanner & saddler (in 6 High Street, 1822-1858)
---
Other information
If you have any further information about this property please email
alhs@live.co.uk