12 Monk Street
Main details
Address:
Present Occupier:
Present Owner:
Ground Floor:
Other Floors:
Date when first used by present occupier:
12 Monk Street
UK & Ireland Insurance Services
—
Insurance
Accommodation
April 2000
Before and After Images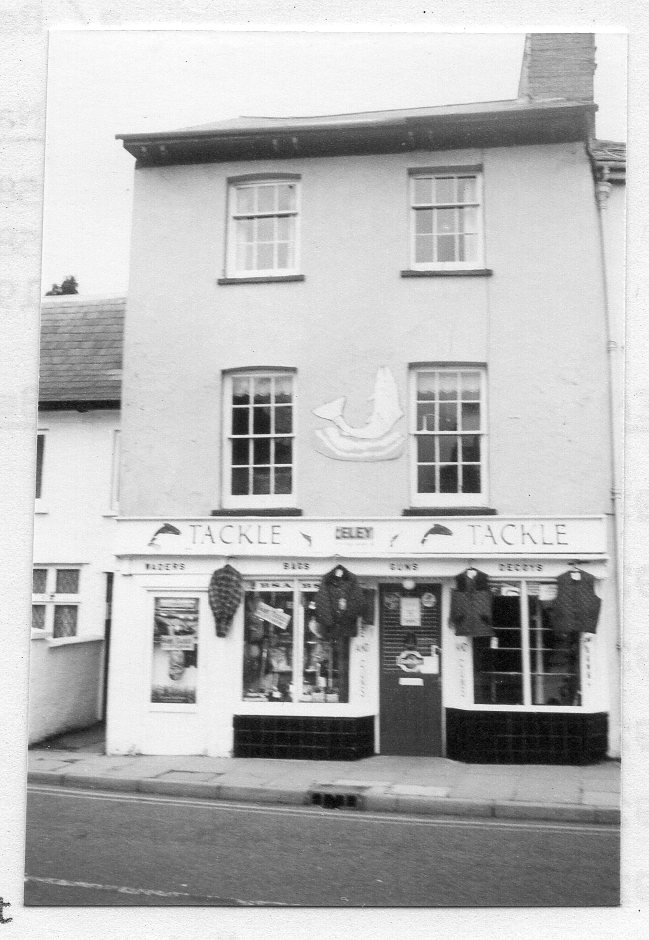 1979/80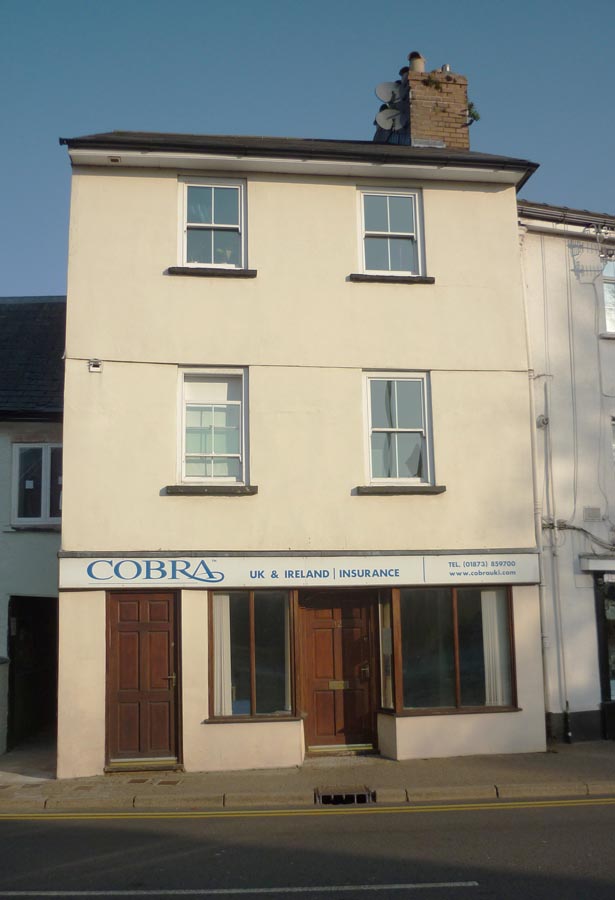 2015
---
About the building
Separated from No 10 Monk Street by the alleyway leading to Magnolia Terrace, running behind.
Between 2009 and 2011 the building was completely refurbished, the front elevation having to be rebuilt as it was bowing forward and in danger of collapsing into the street. The weakening was probably due to the traffic and the rotting of a beam under the front elevation. The appearance replicates what was there before.However the original upper frontage may have been cantilevered out on posts with the shop front set back under the first floor.
To the rear, an old two storey extension with a roof structure of old ship's timber was demolished. The upper floor of timber had been built on top of an old stone outbuilding. This was demolished under the supervision of archaeologists and a three storey extension erected in its place.
The flat above the shop had been accessed through the door on the left of the house , where a flag-stoned floor and passageway led to the rear courtyard. With the refurbishment, the internal corridor made from old doors, panelling and brickwork was removed to widen the house.access to the flat was relocated to the alleyway between this property and No 10.
The left elevation is partly connected to no 10 and wattle and daub walls were uncovered at the front sides of the shop and have been retained.The rest of the building is constructed of stone.    (thank you for this information from the current occupier).
Recent history
1998-1999: Monmouthshire County Council leased the property from Mr Glover. A grant was given to refurbish the property and extensive alterations were carried out to the interior.After renovation, it became The Tube Cafe, run and used by teenagers, but did not stay open for long closing its doors within a year. Mr Glover sold the property in 2000. (information from current occupier)
1995-1996: Brown's Electricals, retailing domestic appliances.
1979, 1989 to 1995: Ron Glover and family: PM Fishing Tackle & Guns
1974: R Glover, Heating Specialist
1970, 1971: Heating Specialist, oil/solid fuel/gas – maintenance of boilers.
1969: Plumbing & Heating, Heating Specialists, NCB Housewarming Plan
1962, 1964, 1968: advertisement Plumbing & Heating Engineers (Oct 19)
Around 1958: Antique shop. 1958 – 1983: Mr Glover, owner & proprietor,  other floors residential.
1937- 1958 M Gwyther, Boot & shoe maker
---
Previous occupiers
dressmaker (daughter was a dressmaker), residence
New Fountain Public House & hairdresser
New Fountain Public House
---
Other information
Mr Brown, husband of Mrs E E Brown, tobacconist a this address in 1906, was a GPO linesman.
If you have any further information about this property please email alhs@live.co.uk