14 & 14A Frogmore Street
Main details
Address:
Present Occupier:
Present Owner:
Ground Floor:
Other Floors:
Date when first used by present occupier:
14 & 14A Frogmore Street
14: Get Connected : mobile phones:from November 2018

14A: Gus Jones Jewellers
Before and After Images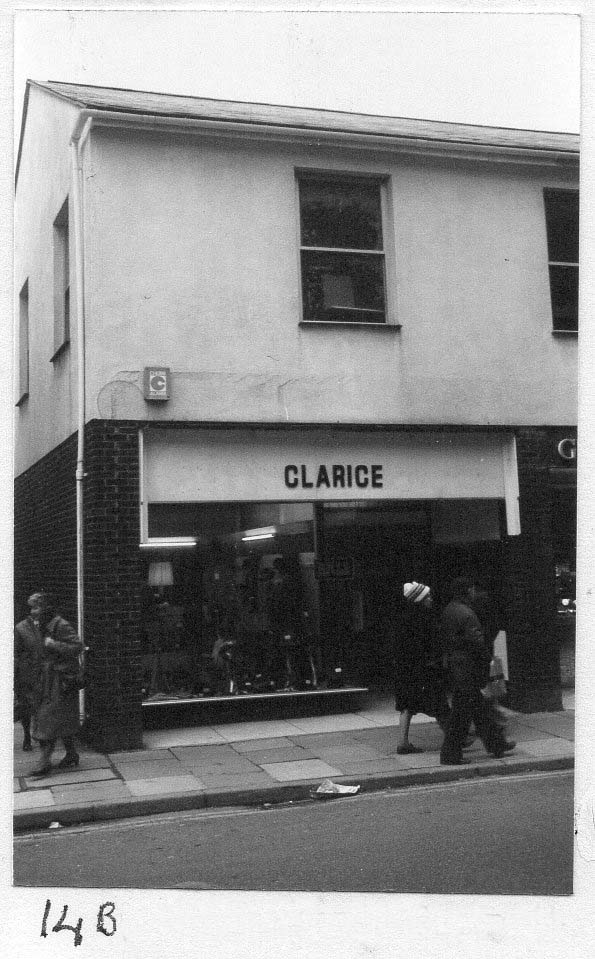 1979/80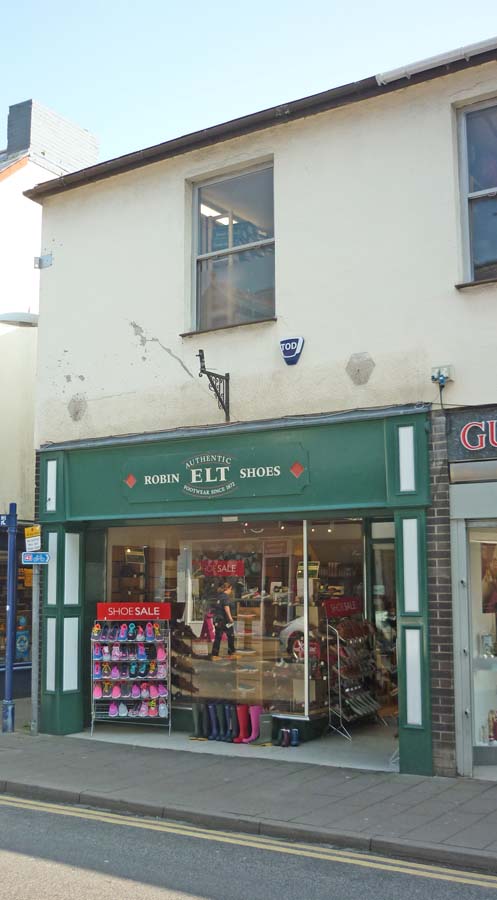 2016
1979/80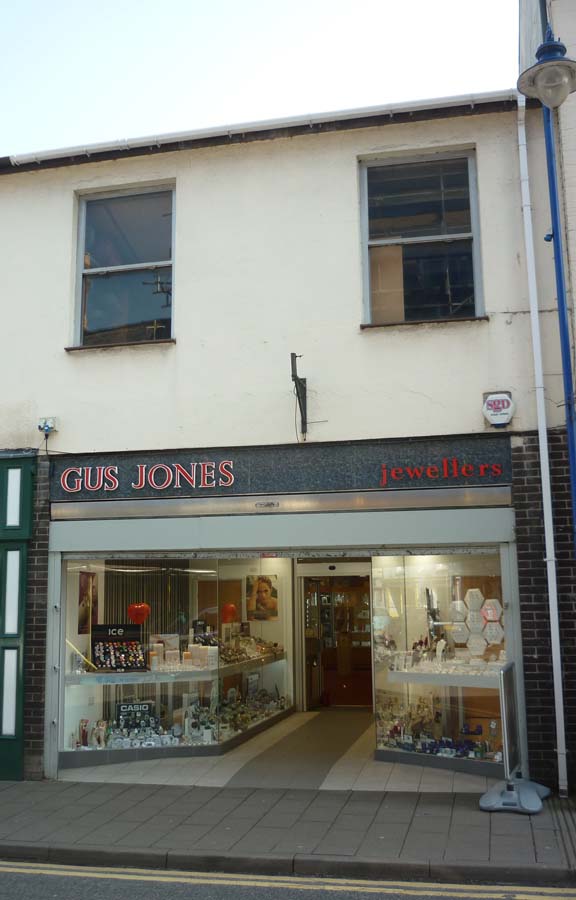 2016
---
About the building
This was the site of the White Horse Inn. It was demolished in 1965. It was always prone to flooding from the Cibi Brook. The Inn had a famous aluminium sign. The White horse usually referred to the galloping white horse on the badge of the house of Hanover and was popular after George I came to the throne in 1714.
There was a bowling alley behind the pub which stretched down to the present public toilets which were then part of the pub. The stream runs along the bottom of the premises. (Mr Hughes)
The cellar has been filled in.
Recent history
No.14 : Get Connected : mobile phone shop (?moved from elsewhere in town)
No.14 : Robin Elt shoes : from ?? to January 2018 (shop closing due to expiry of lease although branches remain in other towns)
2006, 2005, 2000, 1993, 1989, 1988: Ian Poultney, Menswear
from around 1982: Mays Fashions took up the whole of the shop at no 18 and Clarice (Milliner) moved to no 14.
1980, 1978: Mays ladies fashions also at no 18.
1975: 14A, Gus Jones Jewellers
1973: 14A Gus Jones, clocks, jewellers (opened in March), 14B: May's Fashions, ladies separates.
1971: 14A, Fleur Boutique, ladies clothing
1968, 1970: 14A, Fleur Boutique, ladies clothes, branch also in Tredegar
1967: 14A, Fleur Boutique, fashion shop, new teenage department February.
from 1965: 14A: Crown Wallpaper shop, 14B: Fleur Ladies Costumes
---
Previous occupiers
Prop: Stephen Edward Salisbury Baker
Prop: David William Watkins
---
Other information
In 1825 the White Horse Inn was the starting point for a walking feat to the Robin Hood Inn at Monmouth, back to the White Horse and on to the Lamb & Flag, then back to Abergavenny. Around 66 miles to be done for 6 days!
If you have any further information about this property please email alhs@live.co.uk