14 Nevill Street
Main details
Address:
Present Occupier:
Present Owner:
Ground Floor:
Other Floors:
Date when first used by present occupier:
14 Nevill Street
Woolcroft
Ginevra Croft
Wool and craft materials
Accommodation
June 2019
Before and After Images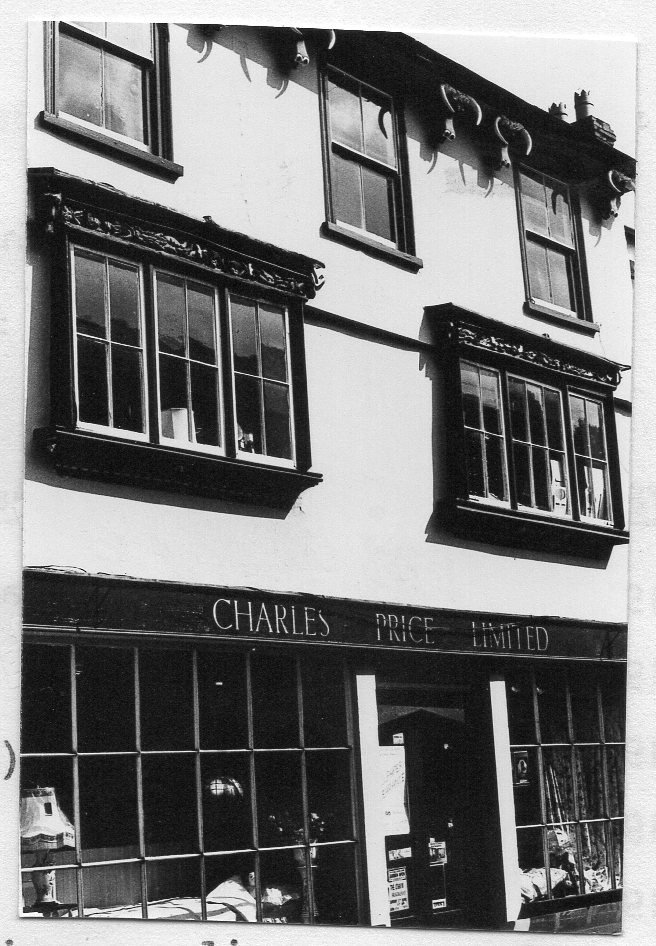 1979/80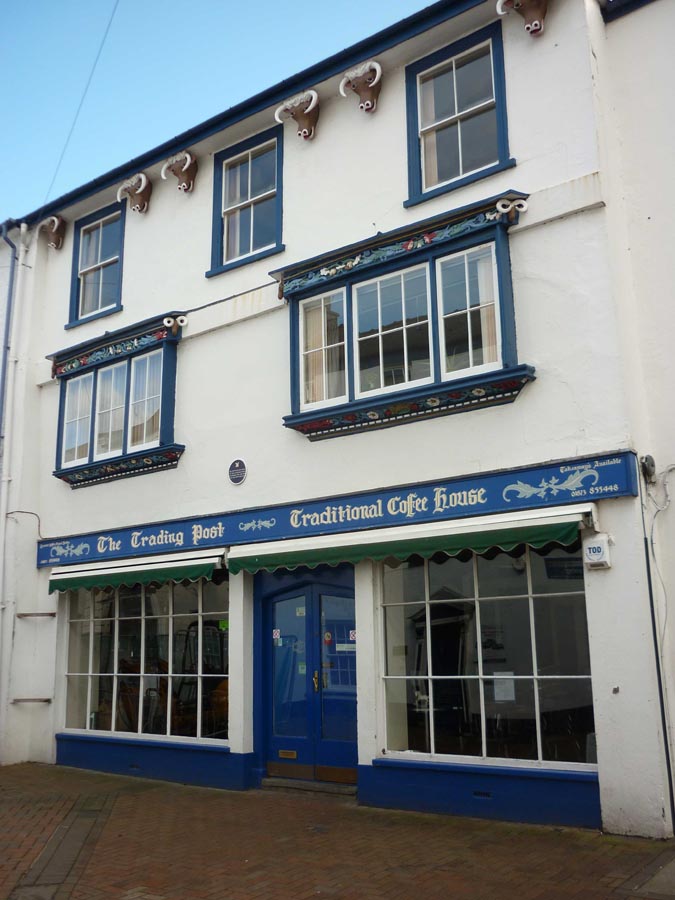 2016
---
About the building
Probably built around 1600 with an extra floor added about 1780 (Welsh Office)
Nos 14-26 Nevill Street were owned by Iltyd Gardiner. When making alterations to No 14, he found an altar stone, presumably from St John's Church; it is now in use at Trinity Church, Abergavenny. (source: C Price)
He also found a fireplace overmantel and a stained glass window which he transferred to the house that he was building in Govilon "Coed y Twyn" which was occupied by Mr Gethin Jones.
In 1976, Charles Price undertook extensive alterations to the front of the building. It appeared to have had 3 successive frontages: 1. jettied (a half timbered, gabled frontage)  2. flush with no 12  3. as now.
The sills on the first floor windows are original. The height of these windows was doubled in about 1780 and the long original beam cut up and placed on top of the windows. The goats' heads on this old beam were added in the 18th century as were the famous cows' heads above (the top left hand one is a modern replacement).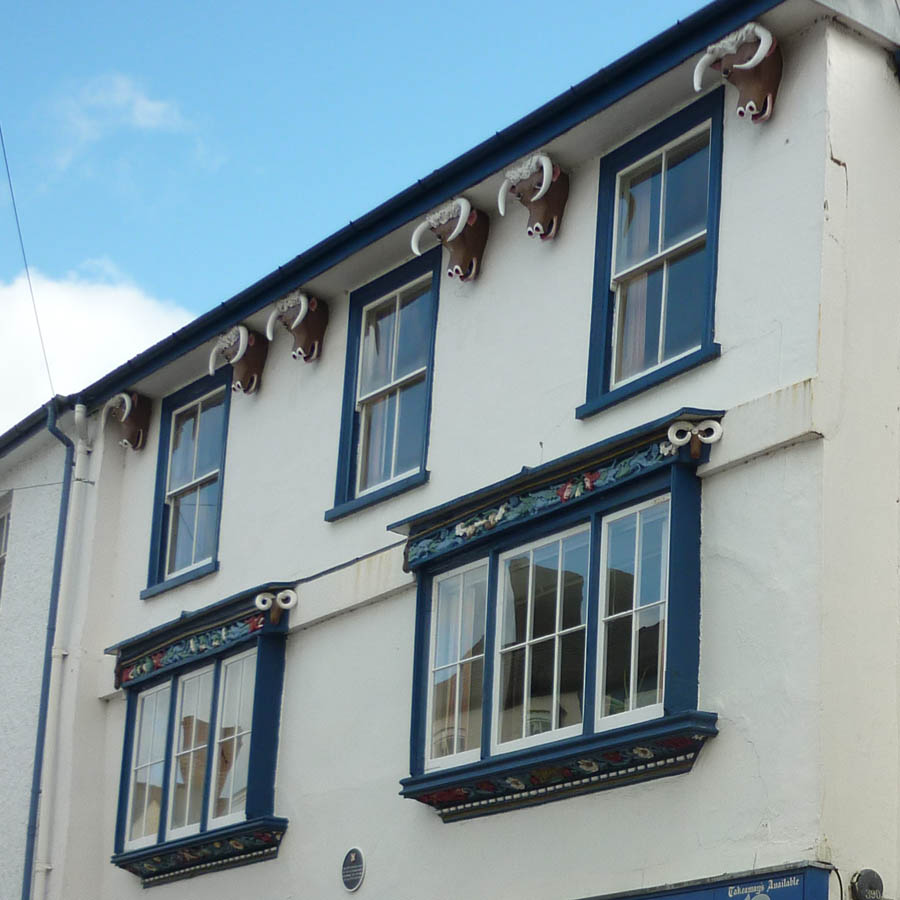 There was a big chimney stack in the left hand corner at this time and a post with "perpendicular" type carving on it – probably Jacobean strap work of an unusual design.
The Chevron with the three children's heads is the Vaughan crest, as seen at Tretower and Great Campston. The billet moulding is a pre-Elizabethan feature. The red rose of Lancaster would be for one of the Vaughan family (Davy Gam) who fought for Henry lV. (Source: L Hurley)
It is thought that this was the Vaughan family town house 1500-1600.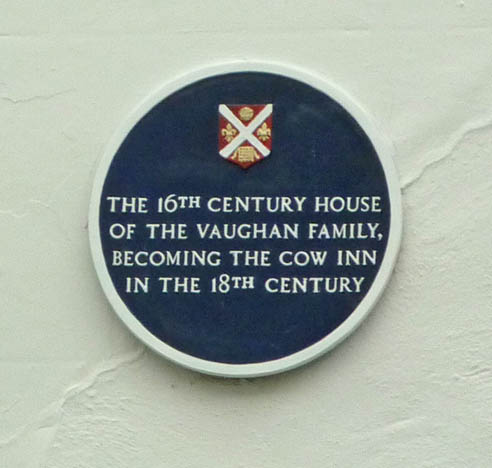 Recent history
2019 : June : Woolcroft moved from 9 Cross Street
2019 : February : Trading Post moved to No. 27 Nevill Street
Currently used as a coffee house and eating house – The Trading Post from 2000.
1960: Chas Price Ltd, paint & decorators merchant, clerk required, typing essential.
1968: Charles Price Ltd, homewares.
1981: Charles Price Ltd, decorator. 1984: Charles Price Ltd Builders supplies.(14-18), 1988: Charles Price DIY store.
1989: Charles Price Ltd, leisure furniture (14-18), 1991: Charles Price Ltd, lighting, wallpaper, soft furnishings (14-18).
1993: Charles Price Ltd, soft furnishings, lighting, art department, garden furniture
---
Previous occupiers
Charles Price Ltd (with nos 16 & 18)
Labour Club (with house 14a upstairs)
Interior decorating supplies
Abergavenny Trades Council & Labour Party
Cow Inn also
Painter, plumber & decorator
---
Other information
A pamphlet by Michael Foot was found behind the fireplace during renovations. (C Price)
For a short time 14a was a separate flat within the building entered by the door on the right of No 14.
It was called The Cow on the 1834 map and Unity House in 1934.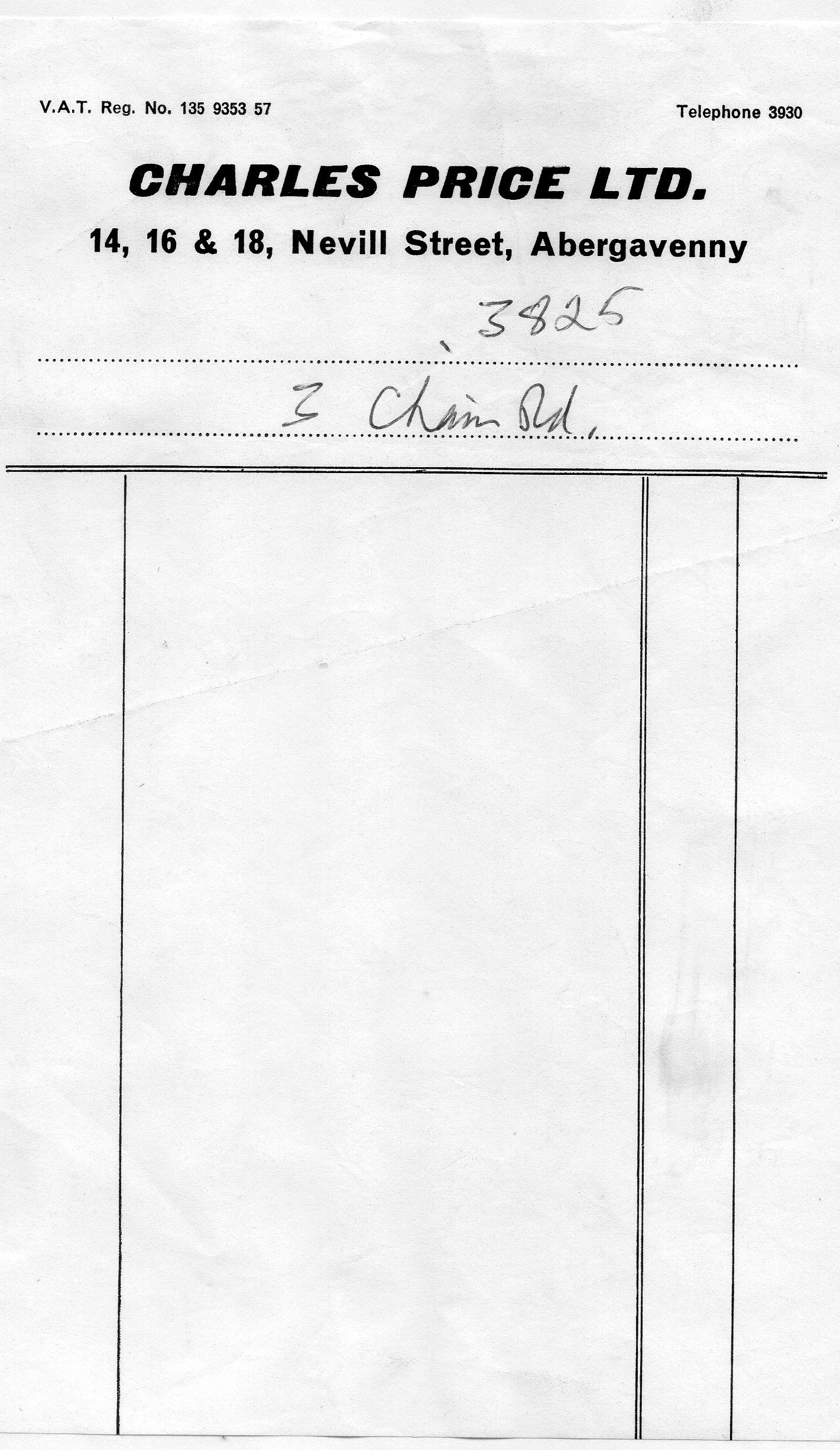 If you have any further information about this property please email alhs@live.co.uk