16 Frogmore Street
Main details
Address:
Present Occupier:
Present Owner:
Ground Floor:
Other Floors:
Date when first used by present occupier:
16 Frogmore Street
Ladbrook's bookmaker
Before and After Images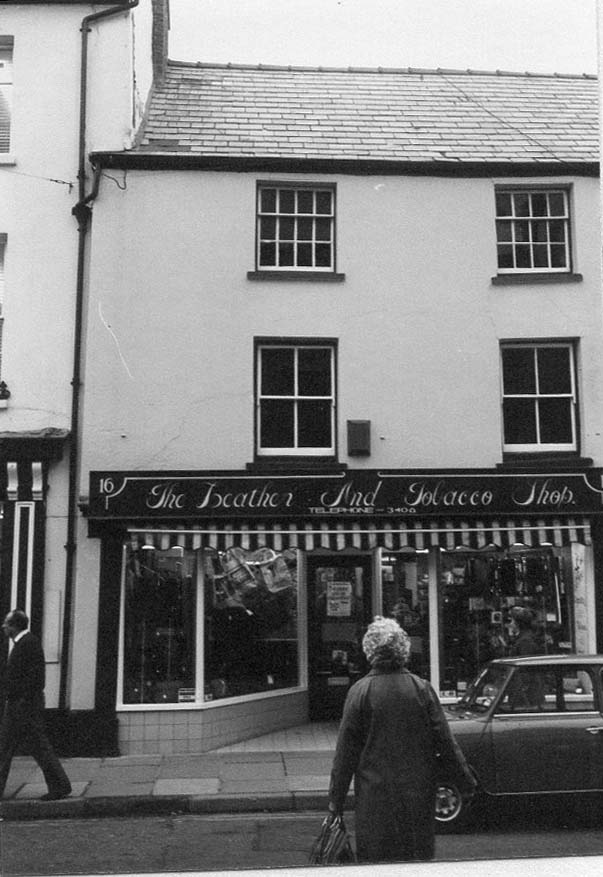 1979/80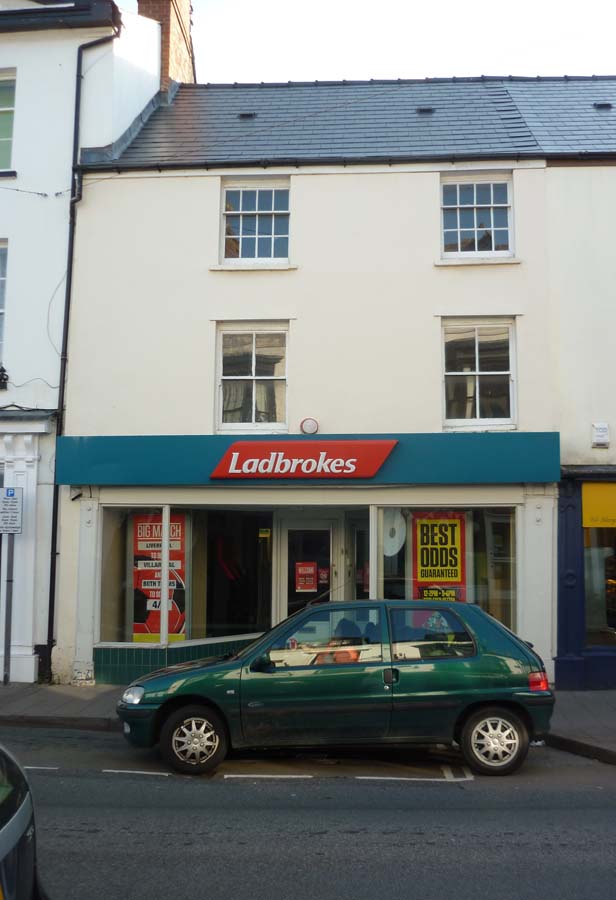 2016
---
About the building
In November 1980, the interior of the ground floor was demolished, revealing the original half-timbered walls and an old fireplace. Some leather shoes were found walled up under the staircase.
It is thought that the original building was built in 1602 as a dwelling house.
Recent history
1989, 1988, 1986,1984, 1983: Hodges, tobacconists & leather goods
1982: The Leather & Tobacco Shop, handbags, wallets, etc. Portmeirion Pottery
1980: May's ladies fashion
1979: part of May's ladies fashions with nos 14-18
1965, 1971, – 1979: John Hughes, photographer, other floors accommodation
to 1965: J L Hughes & Leo A Hughes, Butchers
1964: record in Abergavenny Chronicle: S H A C S Ltd, The farmers own society shop
---
Previous occupiers
J L Hughes & Leo A Hughes
?Ministry of Labour Employment Office?
Edwin Morgan, Abergavenny Chronicle Office
Stationer & picture frame maker
---
Other information
If you have any further information about this property please email
alhs@live.co.uk