16 Nevill Street
Main details
Address:
Present Occupier:
Present Owner:
Ground Floor:
Other Floors:
Date when first used by present occupier:
16 Nevill Street
Madame Fromage

Cheese shop and deli
Apartments above
May 2020


Before and After Images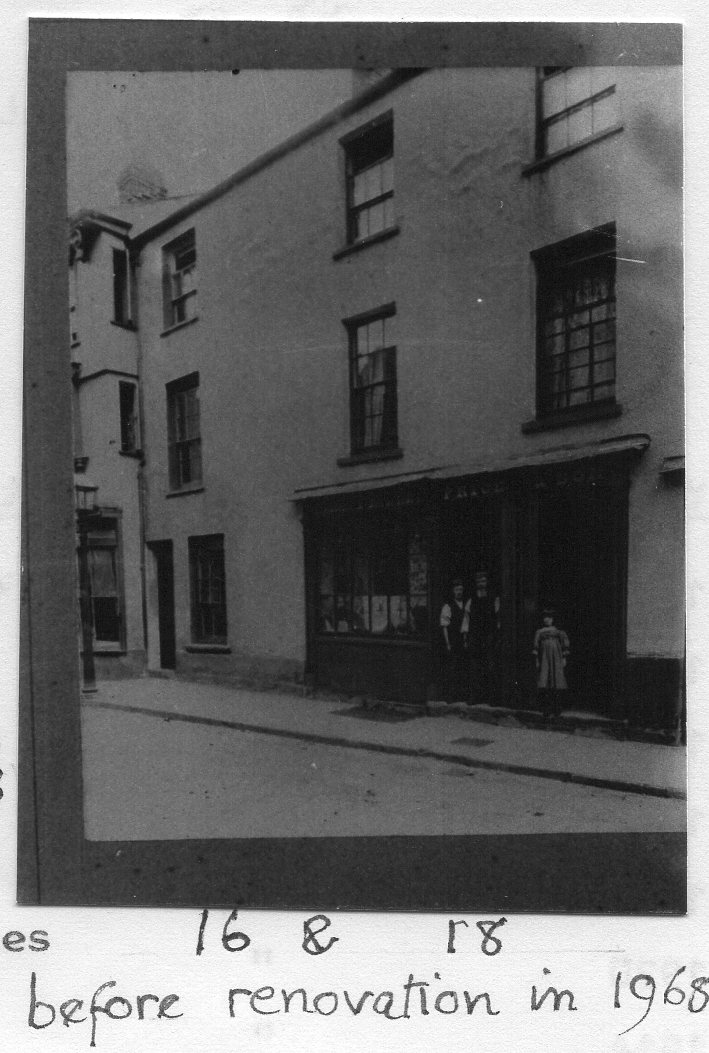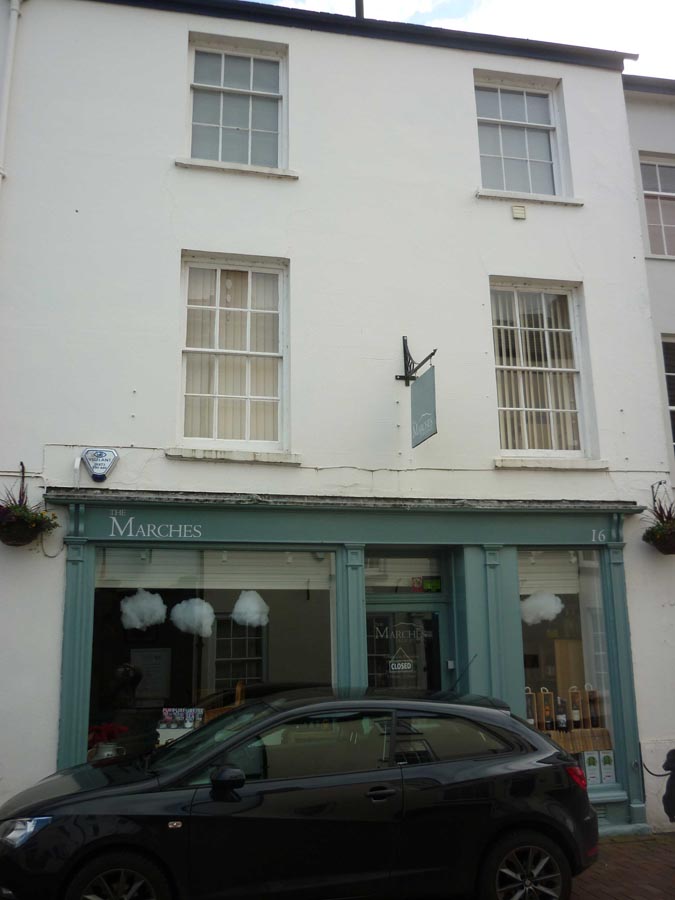 2016
---
About the building
Renovated in 1968. Was together with nos 14 & 18.
Recent history
From approx May 2020 : Madam Fromage     (trademark Ti Breizh Ltd from Aug 2012;  name is Breton meaning "Breton House".  A cheese specialist and artisan deli, has a deli shop and cafe in Castle Arcade in Cardiff and also a site in Cwmbran for use as external catering and weddings)
From ? : Deli Delicious (later known as Marches) cheese shop and deli  : Closed January 2020 (has another shop in Monmouth)
1960: No 14-18 were part of Charles Price Ltd, paint & decorators merchants. see no 14.
---
Previous occupiers
Charles Price Ltd with Nos 14 & 18
Interior Decorating supplies.
Painter, Decorator & Builder
Painters & house decorators
Plumber, glazier & decorator
---
Other information
Became a delicatessen in 20… called "Deli Delicious"  Later (?date) ownership & name changed to "Marches" .  This  owner eventulaly opened a second shop in Monmouth and spent most (all) of his time there.   The Nevill Street shop continued but was often not open.   Finally closed in January 2020
In 1979, Charles Price had a photograph of the shop when it was bought by his father.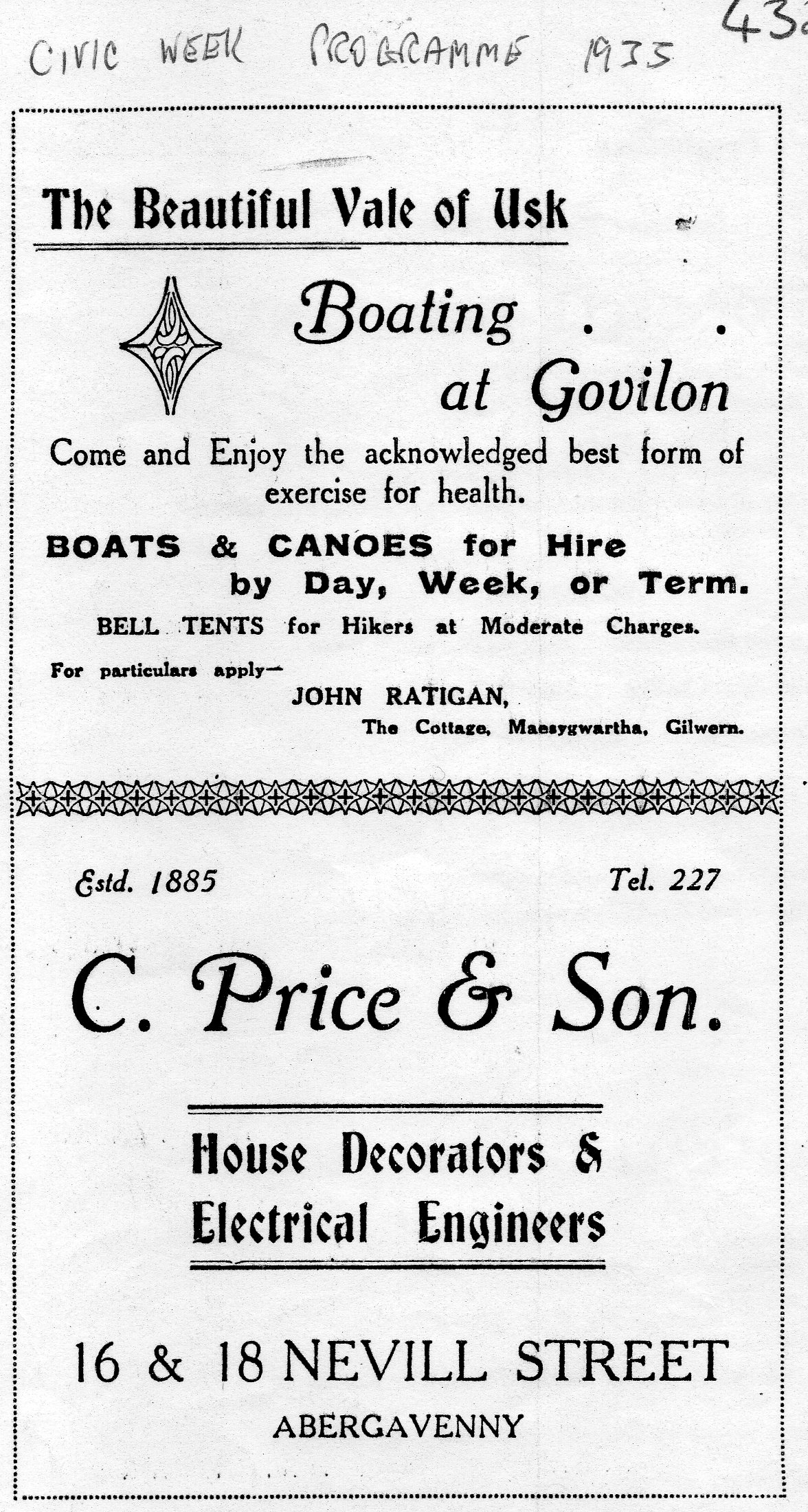 If you have any further information about this property please email alhs@live.co.uk