17 Nevill Street
Main details
Address:
Present Occupier:
Present Owner:
Ground Floor:
Other Floors:
Date when first used by present occupier:
17 Nevill Street

ground floor: Premier Financial Services

Above: Premier Financial Services
Before and After Images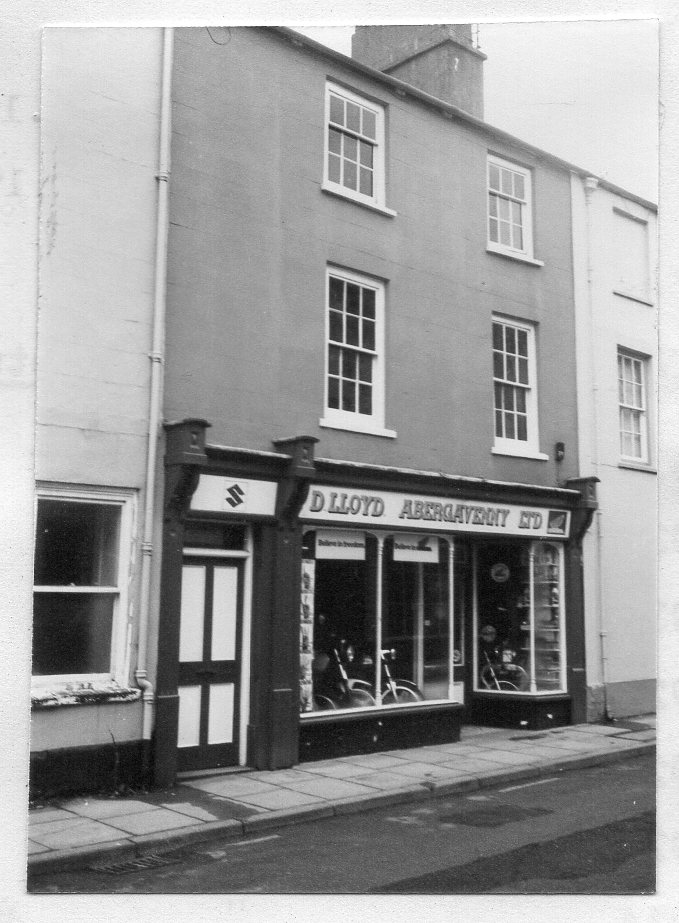 1979/80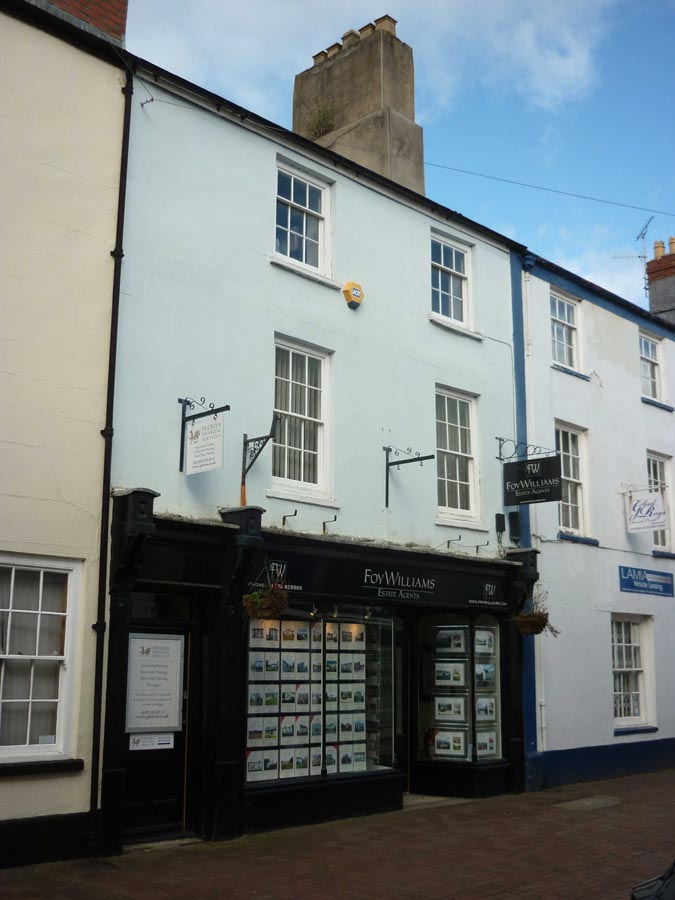 2016
---
About the building
Late 18th or early 19th century (Welsh Office)
19th century shop front, probably original door on left. There are exposed rafter ends, not corbels, under the roof. "Hart" is done in mosaic on the doorstep. There are rough hewn, chamfered beams in the front shop.
Originally there must have been a passageway between the two houses where the left hand door is now, as a blocked up Tudor arch leads into it from no 19. This areas is now incorporated into no 17.
Recent history
1938: Mrs Shelton Jones, London Registry, salerroms?
1958 -1982 occupied by D Lloyd, Motor Cycle shop.
1989, 1991: David James, estate agents
2006: Parry Estate agents
from ??? to March 2023:  Foy Williams Estate Agents.  retirement of owner.  Office closed Mar 2023. Company taken over by Louvain Properties, Tredegar
After March 2023 : Premier Financial Services were above Foy Williams;   when they vacated ground floor, Premier Financial  Services took over this area as well
---
Previous occupiers
H Hart (possible original of "Hart" on the threshold)
Servants' Registry Office
"         "& fancy drapery
"         " from no 8 Nevill Street
"         " (Sarah & Hannah Hart were sisters)
"         " (from no 9 Nevill Street)
Elizabeth Harris (moved to no 24 in 1875)
Letter carrier & shoemaker
Jane Pritchard & daughters Mary, Helen, Ann & Decima all schoolmistresses
School manager
(they had moved to No 9 by 1858)
---
Other information
If you have any further information about this property please email
alhs@live.co.uk