18 Nevill Street (Charles Price House includes nos 14-18)
Main details
Address:
Present Occupier:
Present Owner:
Ground Floor:
Other Floors:
Date when first used by present occupier:
18 Nevill Street
Sue Ryder Charity Shop
—
Charity Shop
La Debonaire Hairdressers
1972
Before and After Images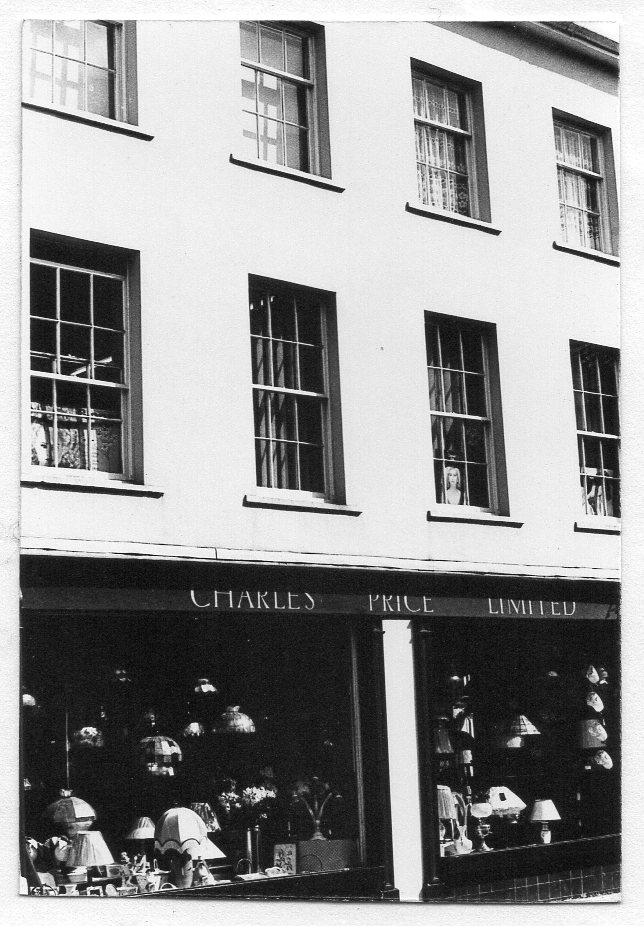 1979/80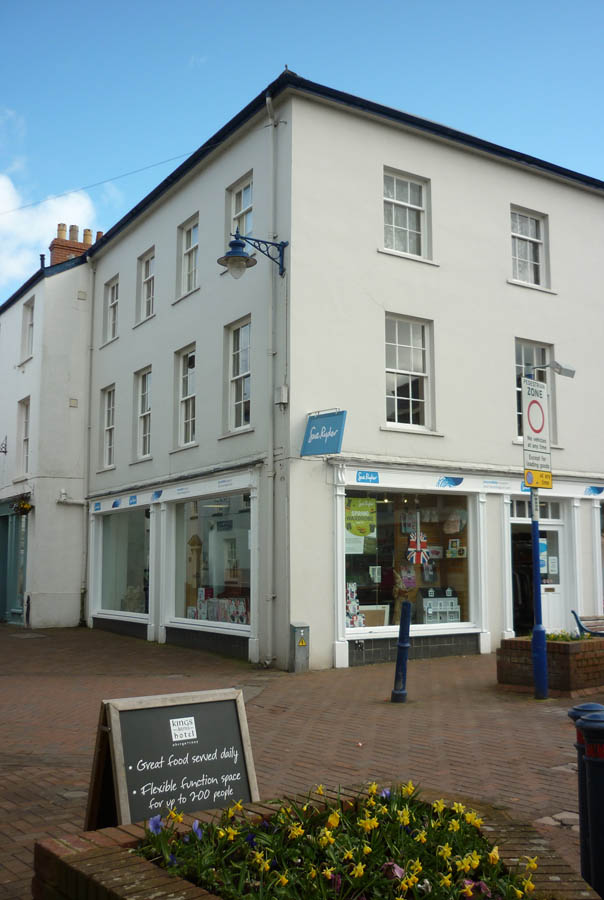 2016
---
About the building
No 18 was rebuilt to include the space taken by nos 20 & 22 and the two cottages backing onto them, when the old row 18-26 was demolished to make the open space in front of the Post Office.
The project was completed in 1972 and the new no 18 received an Architectural Heritage Award given in person by the Duke of Edinburgh.  (source: Charles Price)
Recent history
Before 1972 this was part of the shop owned by Charles Price Ltd with nos 14 & 16, as Interior Decorating Supplies on the ground floor. On the 1st floor was Schonmuller, hairdresser, on 2nd floor was Thea, beautician. 1988 -2006: New look Beauty salon, becoming a Bridal shop in 1991, in 1993, providing waxing, solarium, nail extensions, electrolysis.
Now part of the rebuilt Charles Price House with shop premises on ground floor and a hairdresser's on the first floor with accommodation at the rear and above.
---
Previous occupiers
Mrs Elizabeth Maidment or Maitland
Shopkeeper (confectioner)
Misses Mary & Fanny Sketchley
& William Sketchley
Mary Jane & Fanny Sketchley
---
Other information
If you have any further information about this property please email
alhs@live.co.uk