19 Cross Street
Main details
Address:
Present Occupier:
Present Owner:
Ground Floor:
Other Floors:
Date when first used by present occupier:
19 Cross Street
Citizens' Advice Bureau/Gateway Credit Union
office for free community advice/non-profit financial co-operative
other floors : ??
??
Before and After Images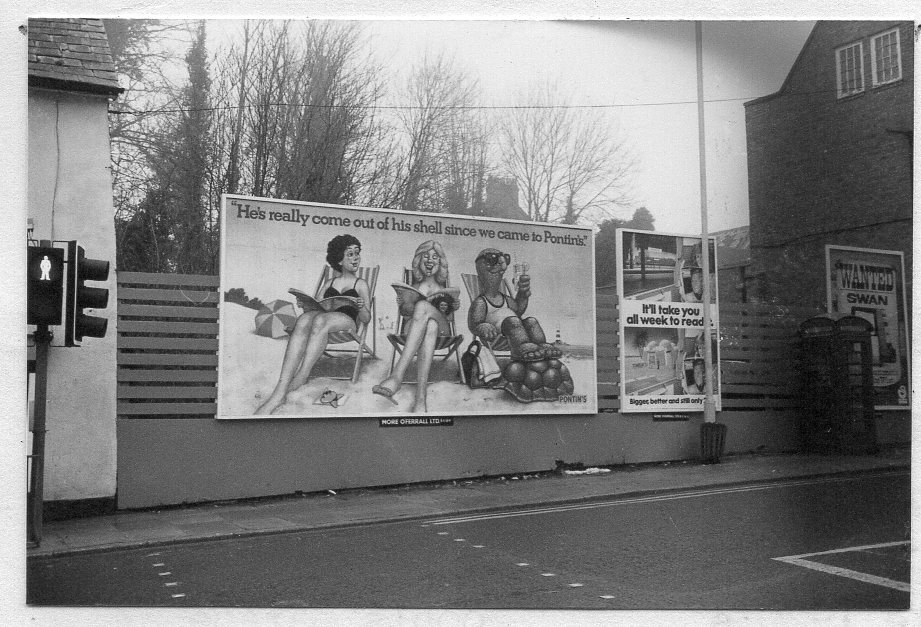 1979/80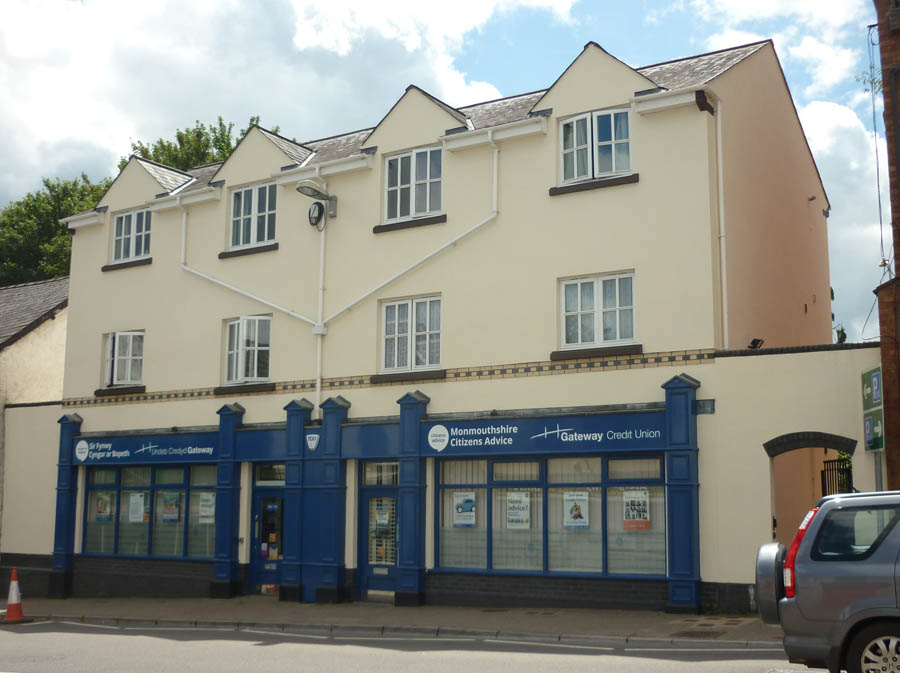 2016
---
About the building
There appears to be no information from the original Abergavenny Local History Survey in 1980 on the building as that had once stood here.  At some stage, it was a garage (see "Other Information") and burnt down (?date)
It was a vacant site, certainly during late 1970s/early 1980s but was eventually built on in ???
Recent history
This was an empty space in the 1970s.  See "Other information"
---
Previous occupiers
Coach Builders & carriage
Thomas Probert & William Brock
Thomas Probert & William Brock
Thomas Probert & William Brock
---
Other information
During WW2, Western Command had buildings on this site.
In the late 1920s, the space at 19 Cross Street was a garage owned by Mr Moon.  He owned a charabanc and lived in a house at the back of the area.   His office, where Miss Savager worked, was on the other side of the road (source : Miss Savager, (quoted in original Abergavenny Local History Society Survey), of 50 Park Crescent, she died in 1980.
The "Abergavenny steamroller" and also bellclappers were made on this site.  (source : Horsington)
The site was bought by the Council after Moon's garage was burnt down, in order to make a new road to the top of Castle Street, by-passing the town centre.
See also "Gwent Local History" no.55, autumn 1983, with article on coach building.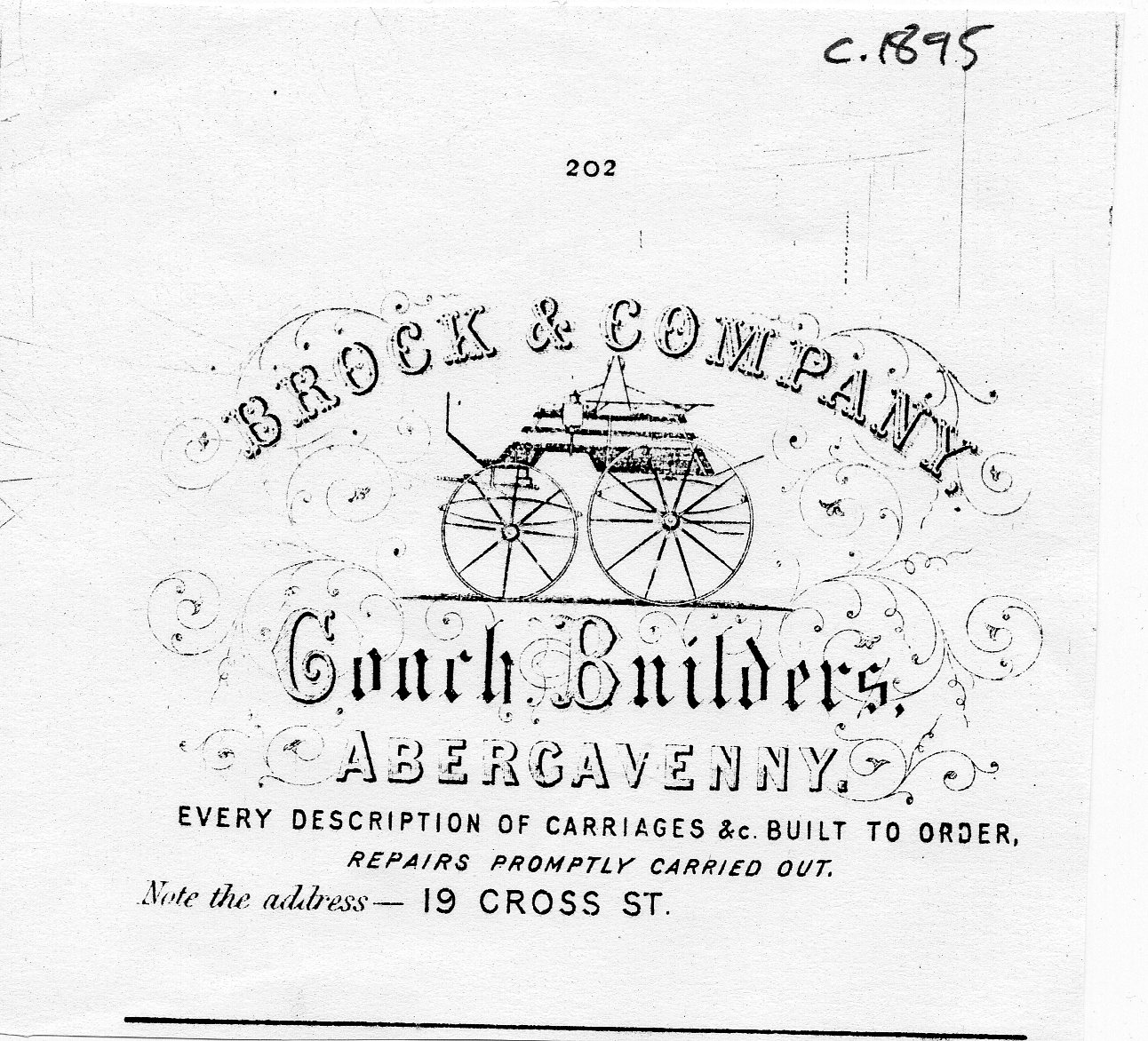 If you have any further information about this property please email alhs@live.co.uk