2 Cross Street
Main Details
Address:
Present Occupier:
Present Owner:
Ground Floor:
Other Floors:
Date when first used by present occupier:
2 Cross Street
Boots
Chemist chain store
Shop

1980
Before and After Images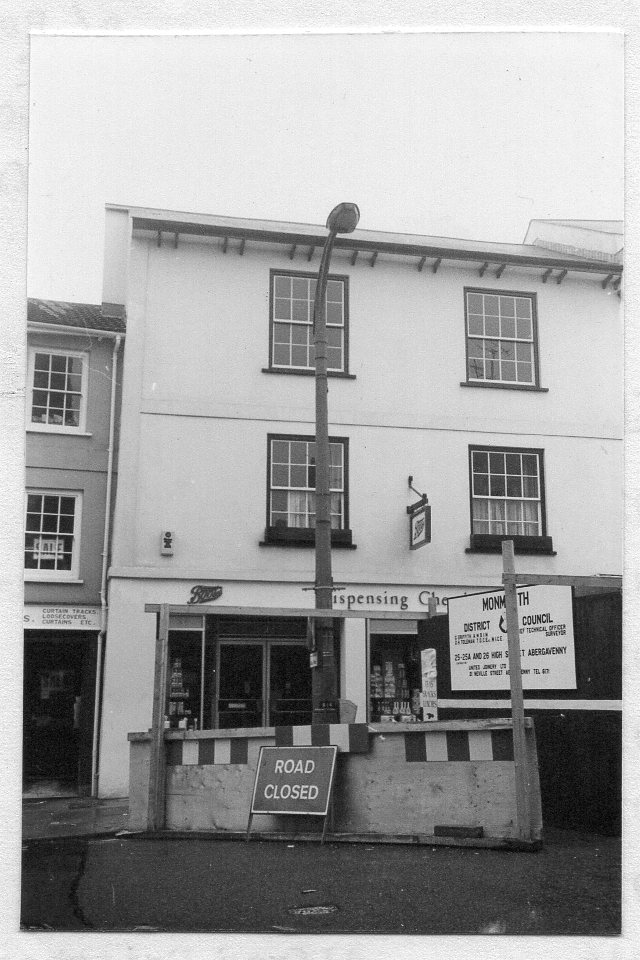 1979/80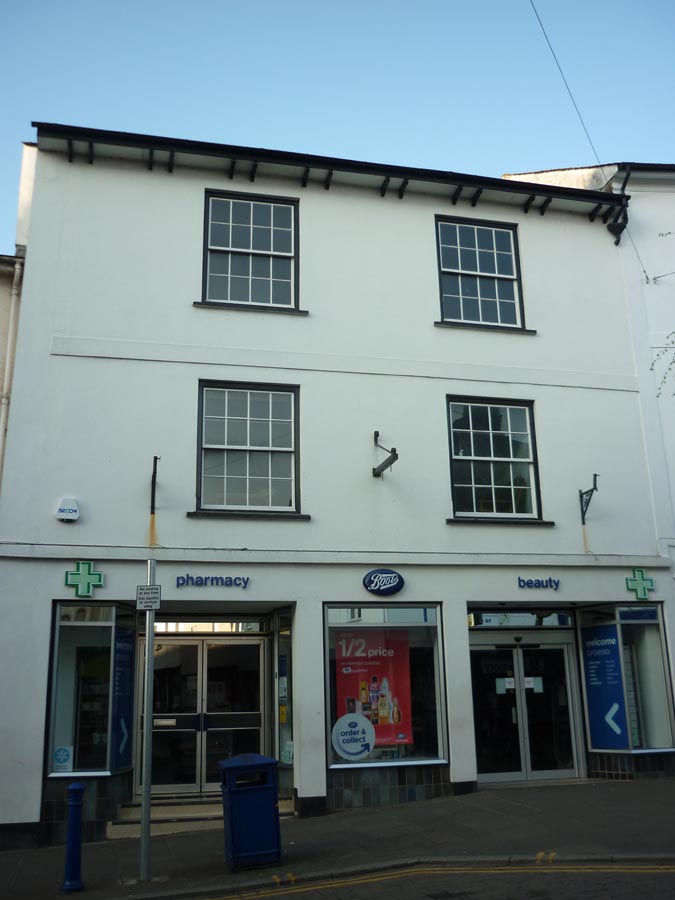 2015
---
About the building
"Claremont House, 2 Cross Street – this building was Grade II Listed on 11 January 1974: see www.britishlistedbuildings.co.uk
As no. 1.  Completely rebuilt in 1979-80 but copying the original 18th century frontages (without the chimney stacks)
Joined with no.1 since 1920
In 1910 there was also a storage yard in Frogmore Street, next to a butcher's shop.
From the Royal Commission for Ancient Buildings, Aberystwyth : "Small domestic structure independently (sic) built rear of 2 Cross Street.  Possibly house c.1600.  Date stone 1513 found"   (?is this a confusion. Date stone of 1713 already mentioned A.C.S.T)
About the Occupiers
Alfred Jackson, founder of Castle Museum, with brother Ernest, c.1959.  Museum handed over to Borough Council,  which later became Monmouth District Council
Margaret Dean (occupier in 1891) was at 24 Flannel Street in 1862-65.  She bought the Duke of York Inn in 1879
From the Abergavenny Chronicle 27 July 1883 : re no. 2 Cross Street Bankruptcy : "At Tredegar Bankruptcy Court on Friday Harry Barton Dean, Iron-monger, carrying on business at no.2 Cross Street, Abergavenny with a branch established at Blaina came up for public examination".
---
Previous Occupiers
Chemist chain store
1980 local history survey
Ironmonger & Agricultural merchants
1980 local history survey
Ironmonger & Agricultural merchants
1980 local history survey
Ironmonger & Agricultural Merchants
Ironmonger, Iron & tinplate worker. Oil & colour merchant
 William Bevan & Alfred Pritchard
 Ironmongers
Ironmonger, cutlers & ammunition dealers
 Margaret Davies Dean
 Ironmonger
 James William Price
 Furnishing & general ironmonger.    Webster
Charles Price/Margaret Price
Ironmonger. Black/white-smith & bell hanger
 Ironmonger, Black/white-smith & bell hanger
---
Other Information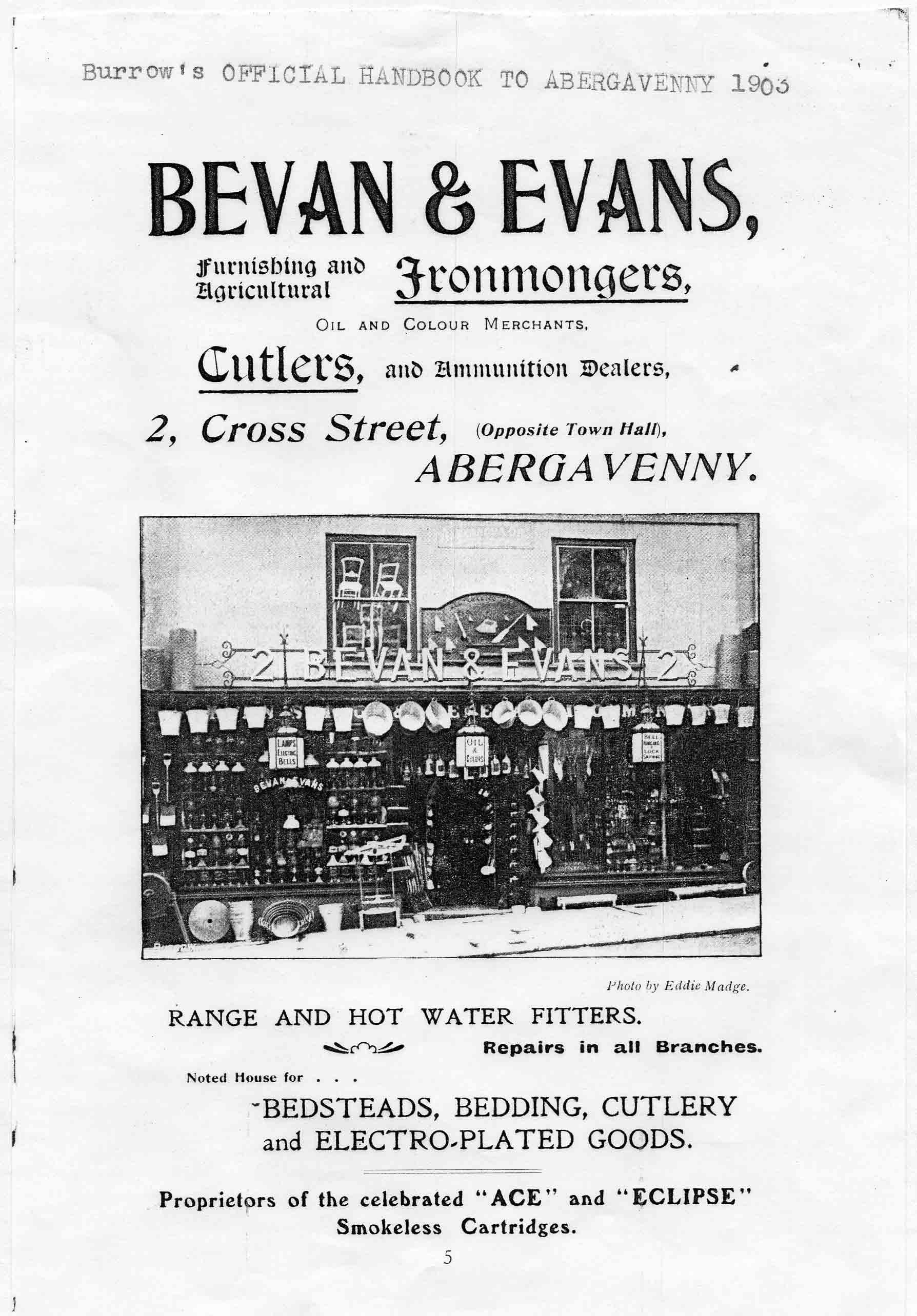 If you have any further information about this property please email alhs@live.co.uk