20 Cross Street
Main details
Address:
Present Occupier:
Present Owner:
Ground Floor:
Other Floors:
Date when first used by present occupier:
20 Cross Street
Sing Lee (name of shop)
??
Chinese Takeaway
Accommodation
February 1978

Before and After Images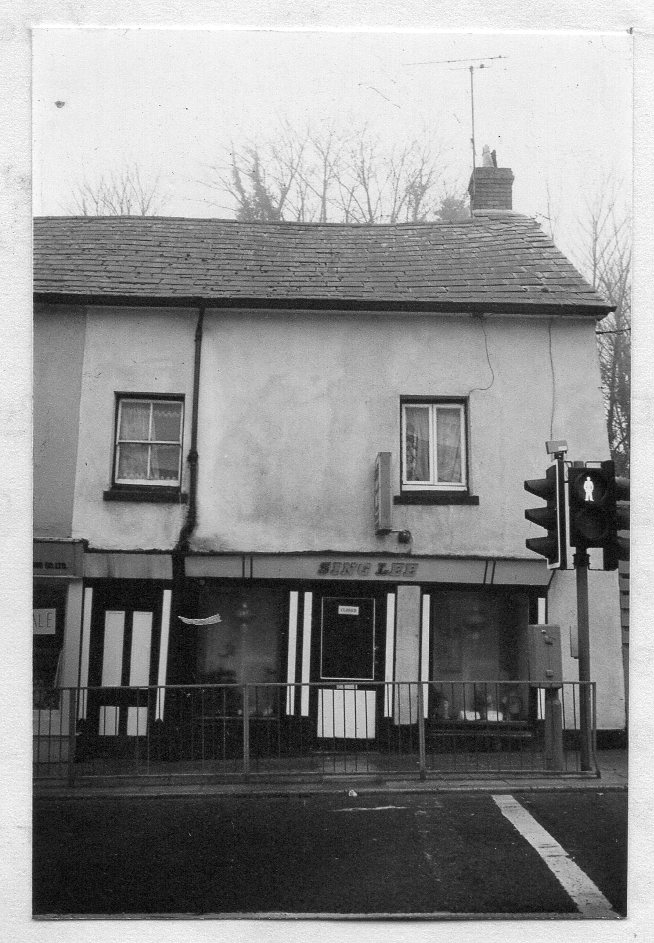 1979/80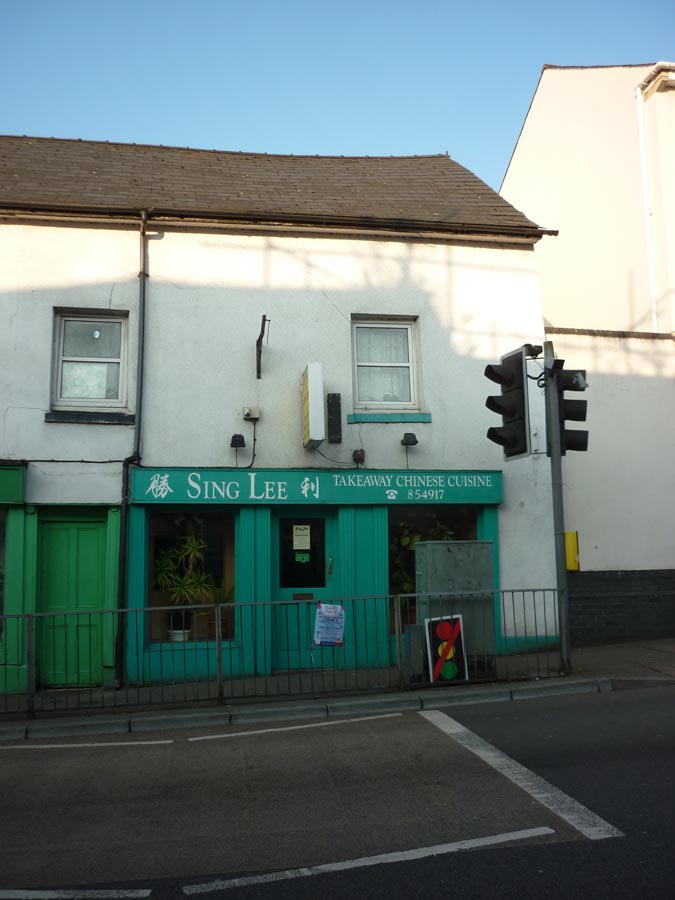 2015
---
About the building
From Abergavenny Local History Survey 1980:
Late 18th century (source :  Welsh Office).  Slate Roof.
Recent history
from Abergavenny Local History Survey 1984: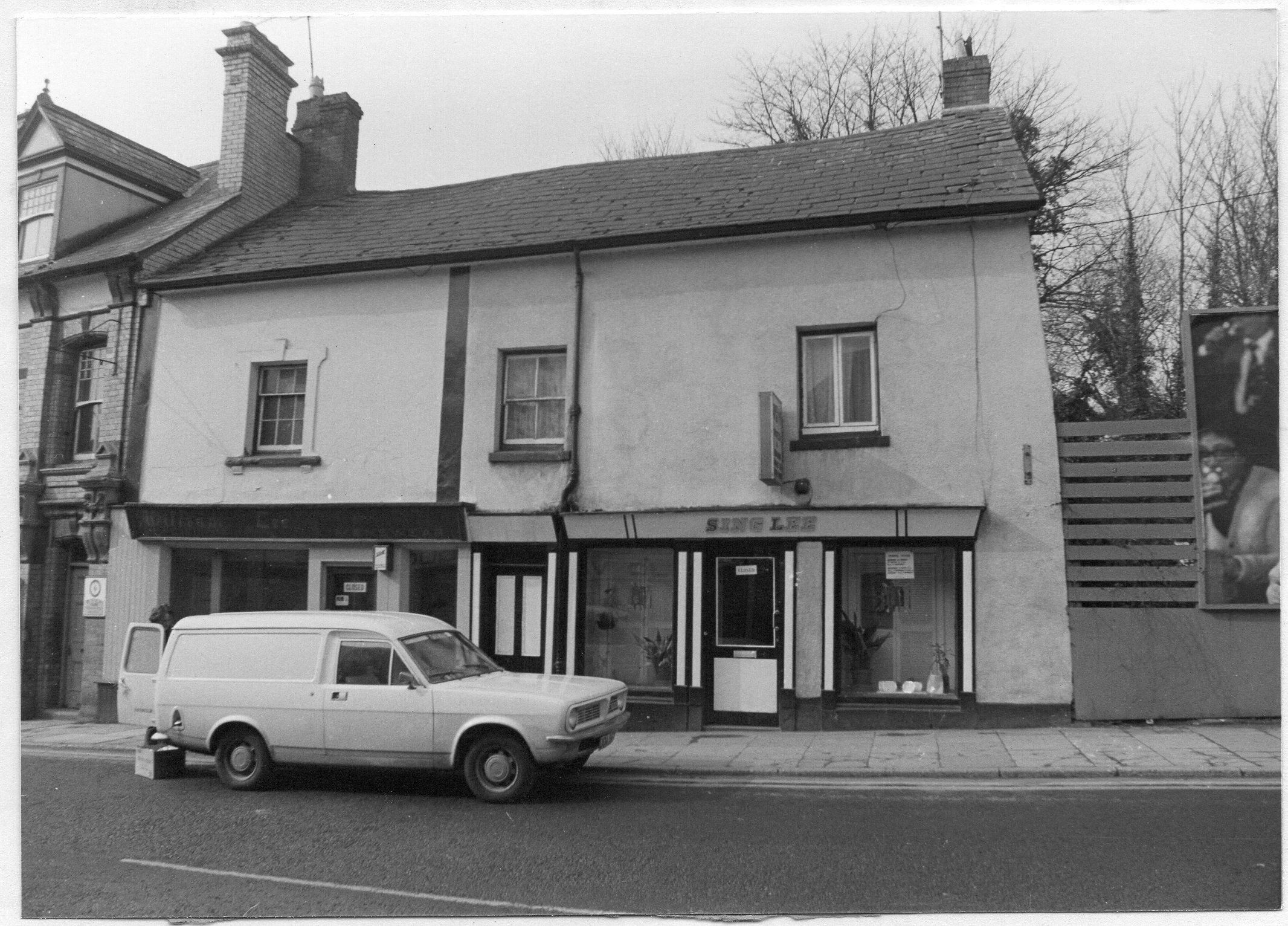 "Sing Lee" occupied by Mr Kamyau Chan from February 1978 – takeaway Chinese food
Also occupies next door no. 21 Cross Street from September 1980 selling Chinese Crafts, living accommodation over
In 1945 – a sweet shop run by Mrs Fowler (sold Kunzle cakes);
Advert for no.20 Cross Street in Abergavenny Chronicle in 1972 for "F M Morgan" but unstated what this is
---
Previous occupiers
Hairdresser & master draper
---
Other information
If you have any further information about this property please email alhs@live.co.uk