20 Frogmore Street
Main details
Address:
Present Occupier:
Present Owner:
Ground Floor:
Other Floors:
Date when first used by present occupier:
20 Frogmore Street
Get Noticed Design, printing, signage

?from april 2016
Before and After Images
1979/80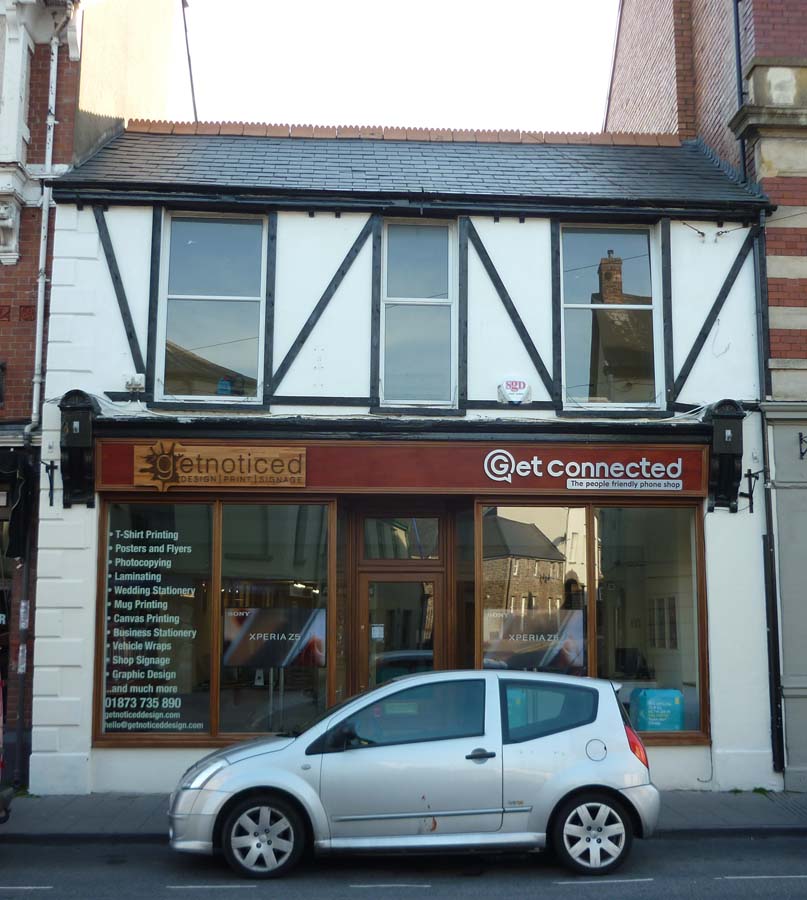 2016
---
About the building
Probably 18th century, note long and short quoins and cornice simila to Rother House, Nevill Street. (L Hurley)
Recent history
April 2016 : EE Phone shop which at some stage morphed into "Get Noticed" a printing/graphic design business
2016 Cable News, newspaper shop with recent additional of Pet shop. Moved across the road to no 50.
1989: Claude Stephens, clothing
1988: Claude Stephens, News Agent
1973, 1974: Claude Stephens, newsagent
1969: Claude Stephens, newsagents
1960: Claude Stephens, newsagents
1942: Advert. for young lady assistant or girl leaving school, business not stated.
1939 – 1980: Stephens, newspaper shop
---
Previous occupiers
Jasper & Co (at 12 Cross St in 1906)
Solicitors & Notaries Public
Solicitor & Notary Public
"           " also
C W L Francis
" /Musical instrument repairer & reporter
---
Other information
If you have any further information about this property please email
alhs@live.co.uk