20 High Street
Main details
Address:
Present Occupier:
Present Owner:
Ground Floor:
Other Floors:
Date when first used by present occupier:
20 High Street
Fat Face
??
Fashion retailer
2 floors warehouse storage
??
Before and After Images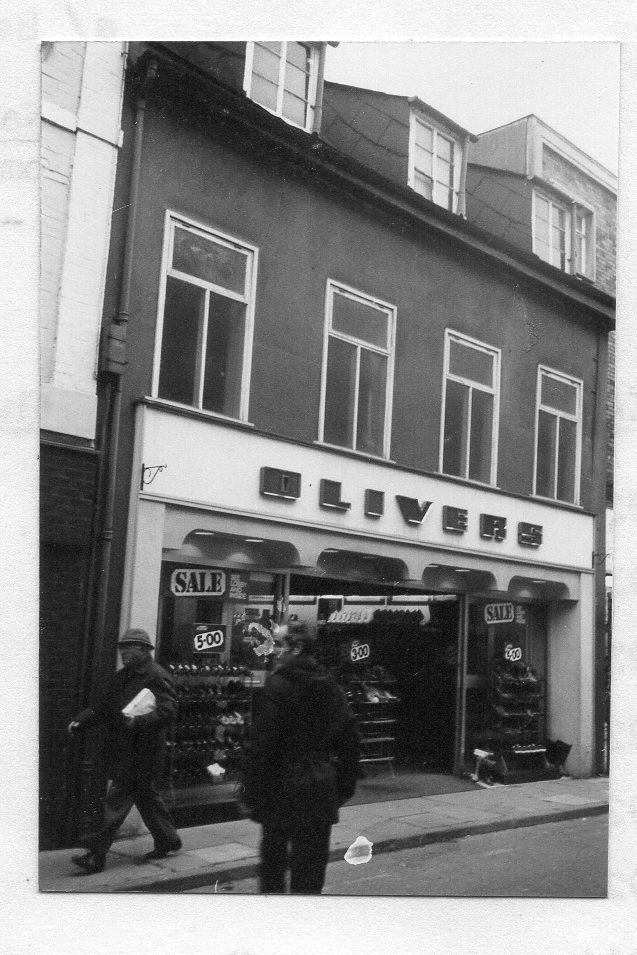 1979/80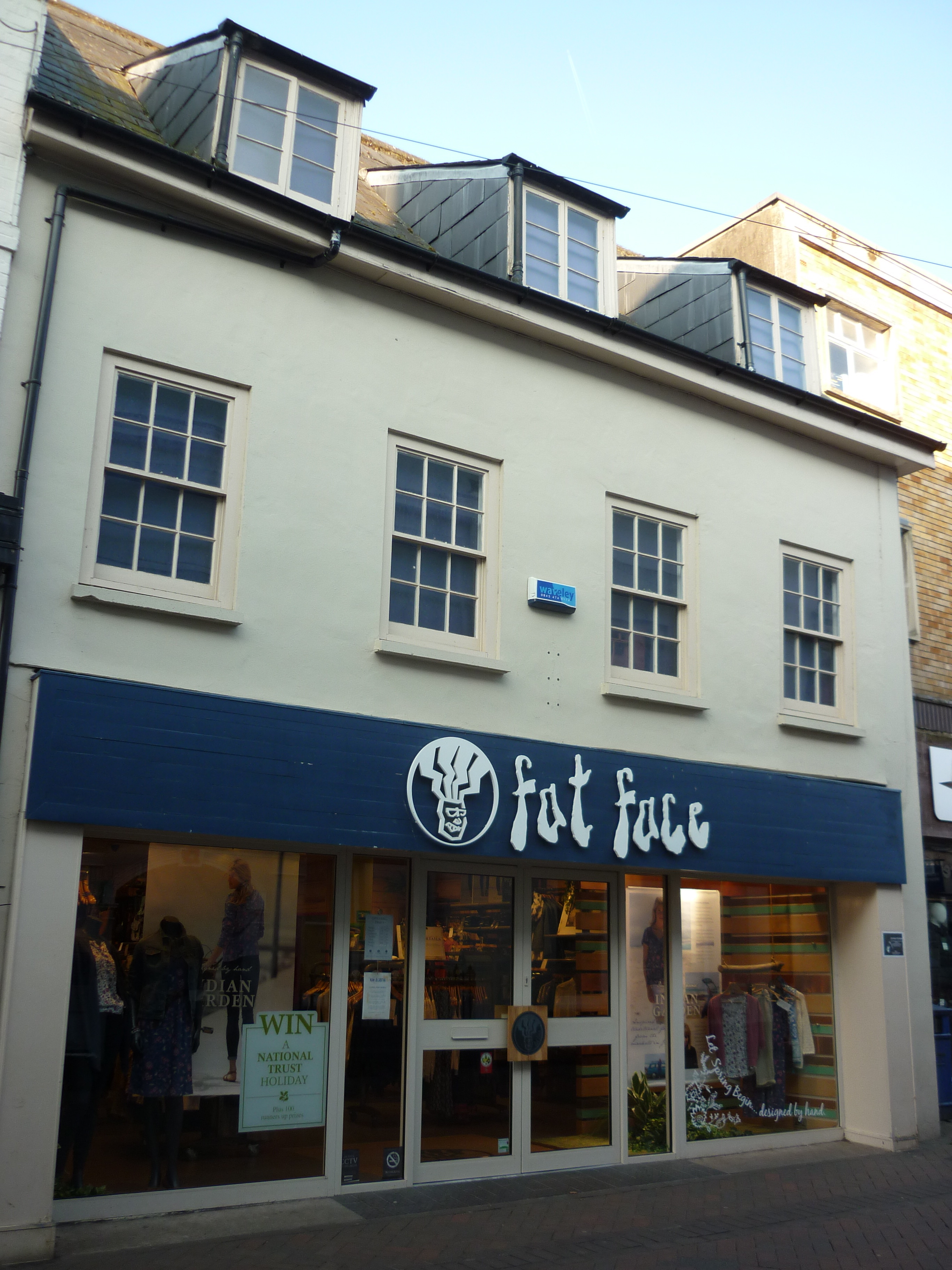 2016
---
About the building
Source : Abergavenny Local History Society Survey 1980:

18th century and earlier (Welsh Office).
Rear section could well be medieval. Stone building with slate roof.  Glazing bars of an early type.  Part of building listed.   Moulded beams in first floor ceilings.  Late 16th /early 17th century.  Exposed timber framing seen in recent alterations to High Street facade, (February 1983)
coflein.gov.uk  "18th century and earlier shop premises. Rear section is probably of medieval origin"
Recent history
From 1978 to ??   Merretts – booksellers and stationers
From 1972 – 1983 George Oliver Footwear Ltd  (upper floors contained a room for staff and the rest was empty at that time   (They moved to 4a High Street in 1983)
To 1972 : Lipton, Grocer
---
Previous occupiers
Pastry cook & confectioner
Pastry cook & confectioner
Pastry cook & confectioner
Pastry cook & confectioner
---
Other information
Fat Face started in 1988 by two friends, Tim Slade and Jules Leaver, while ski-ing.  They began by selling t-shirts and sweatshirts to other skiers.  Headquarters of the company is in Hampshire  (source : fatface.com)
Adverts in Abergavenny Chronicle :
1962 : article : Liptons "Licence to sell beer and cider granted" June 1962
1978* : ad Merrett's Retail Stores group;  also 1984 – "staff needed";  further ad in 1989
(*this date does not tie up with the fact that George Oliver Footwear occupied these premises until 1983)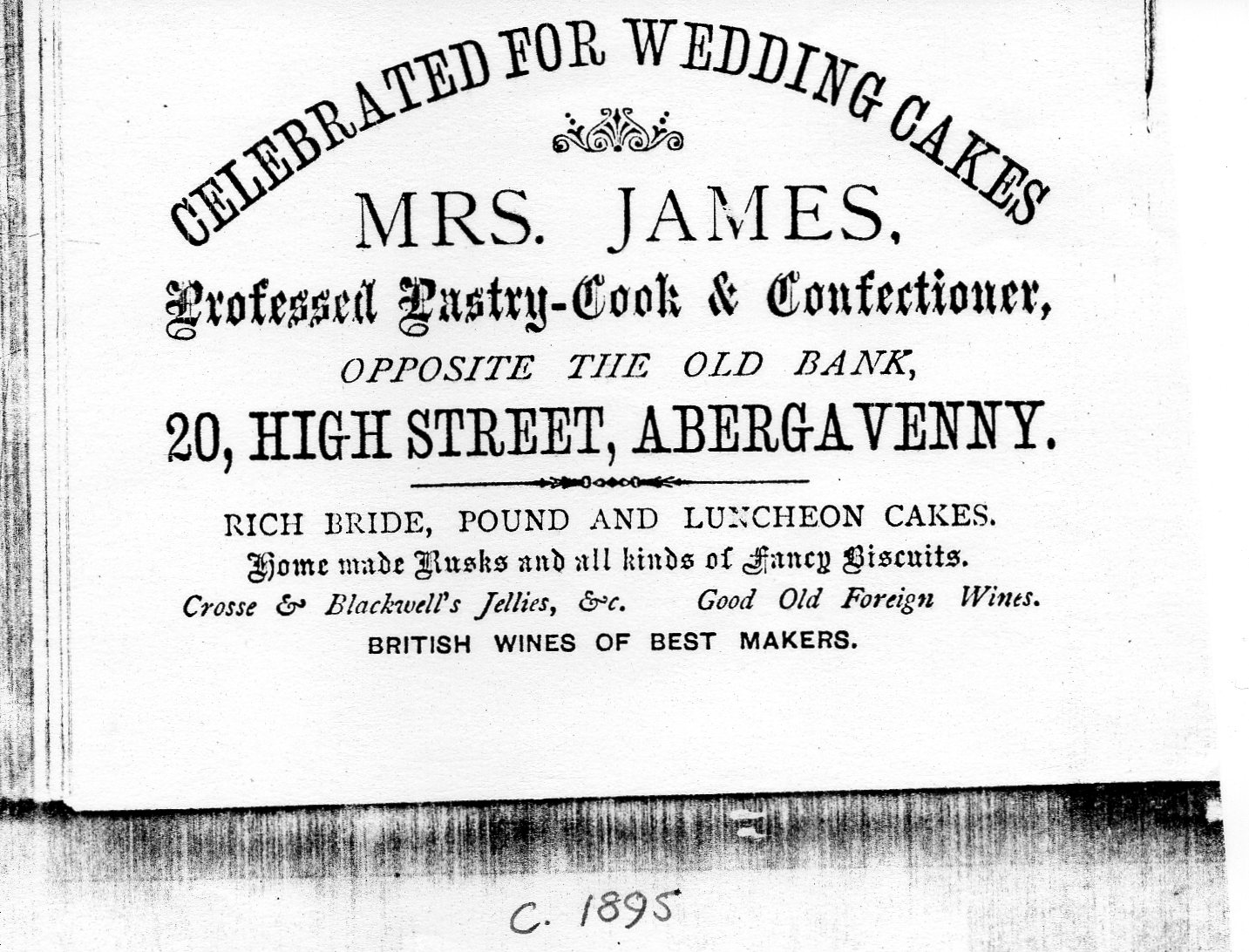 If you have any further information about this property please email alhs@live.co.uk