21 Frogmore Street
Main details
Address:
Present Occupier:
Present Owner:
Ground Floor:
Other Floors:
Date when first used by present occupier:
21 Frogmore Street
The Codfather
Fish & chip shop
Before and After Images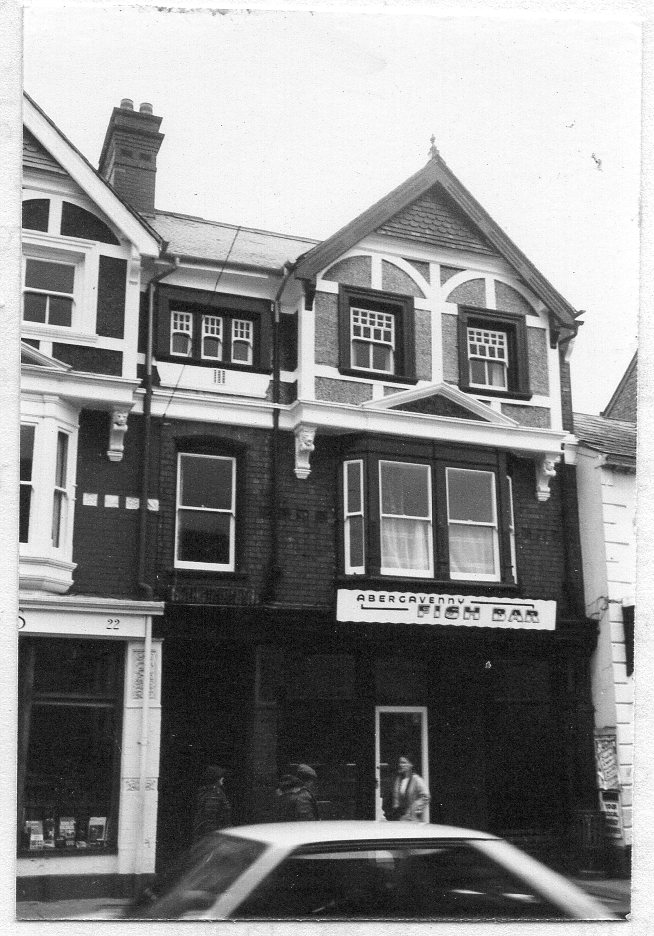 1979/80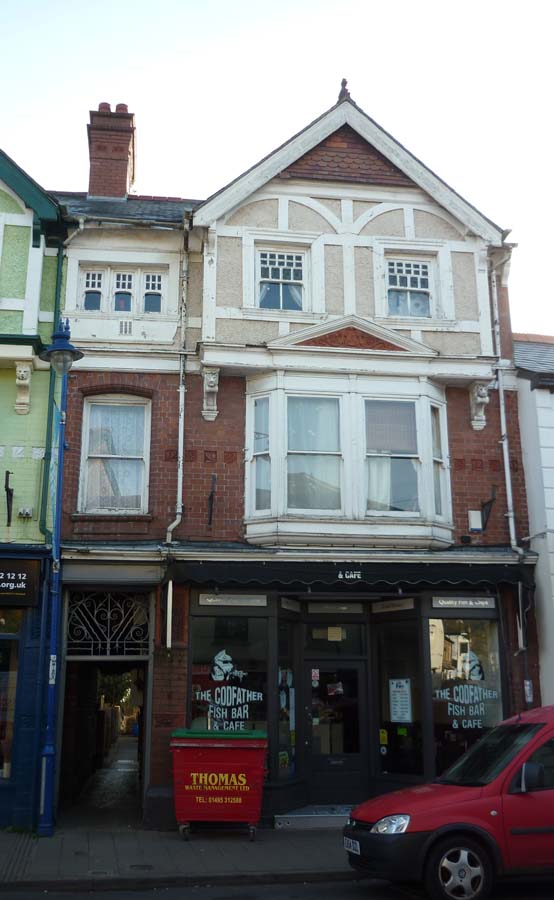 2016
---
About the building
See description for no 22. There was a bakery with ovens at the back.
Recent history
2006: Codfathers fish & chip takeaway/restaurant
1989, 1988: Colin's Fish Bar, fish shop
1980: Abergavenny Fish Bar, owner Pembridges, other floors flats.
1971:Geoff Ellis, grocer
1969: Geoff Ellis, family grocer, wine, "beat the parking restrictions"
1968:Geoff Ellis, Mace Grocery Store
1967: Geoff Ellis, family grocer & wine for 5 star service
around 1965: Ellis, grocers
1964: T Harvard Ford, grocer
1962: T Harvard Ford, Family Grocer, Young female assistant required 29 June 1962
1961: T Harvard Ford
1950-1965: Havard Ford, grocers
1923-1950: T L Williams, grocer
---
Previous occupiers
Charles Sayce (moved to Brecon Road)
---
Other information
If you have any further information about this property please email
alhs@live.co.uk