21 High Street
Main details
Address:
Present Occupier:
Present Owner:
Ground Floor:
Other Floors:
Date when first used by present occupier:
21 High Street
Nationwide Building Society
??
Bank/offices
??
1978
Before and After Images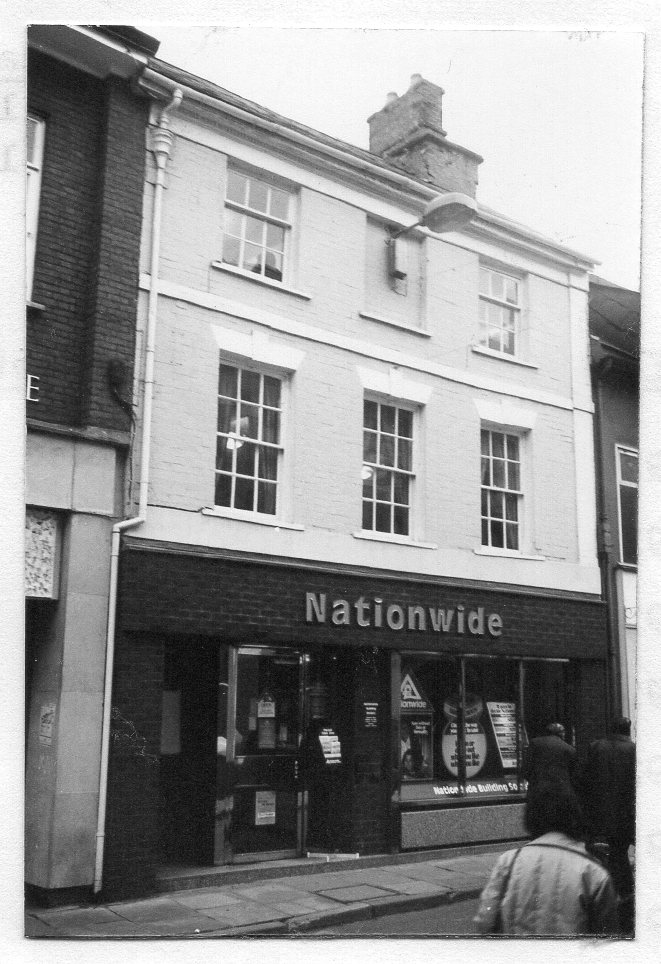 1979/80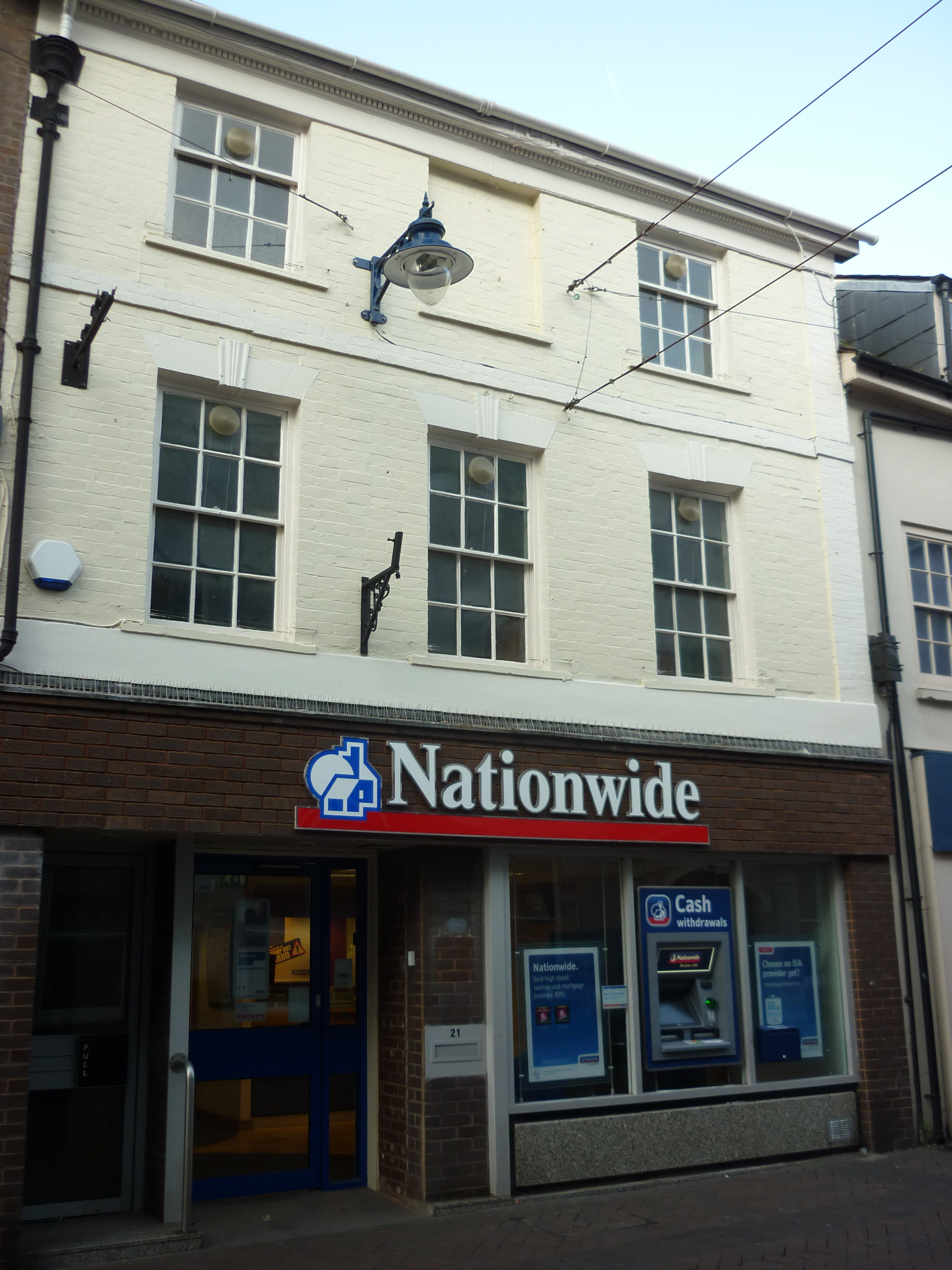 2016
---
About the building
source : Abergavenny Local History Society Survey 1980:
19th century and earlier (Welsh Office)
Modern elevation to High Street but the rear is built of stone and may well be medieval.  At the rear of the property were said to be the kitchens of St John's school 1542 to end of 19th century.   A small red sandstone archway can still be seen at the back of no.21 leading to the lane between High Street and St John's Church (St John's Lane was cobbled until 1979 – probably the last cobbled street in the town).
Oldest piece of lead downpipe still in use in town (made on a plumber's bench) on the south side of the building.
John Williams, solicitor, has photograph of corbelling stonework uncovered to show present road surface, 3 feet above old.
source : coflein.gov.uk
19th century and earlier shop premises of two storeys with a modern elevation to the High Street. This building is listed very largely because of its rear section which is built in stone and could well be of medieval origin.  One casement window on each floor, one door on the left and a blocked doorway also.  Slate roof
Recent history
source : Abergavenny Local History Society Survey 1980:
1982: Nationwide Building Society. Advertisement for shorthand typist and office cleaner in 1982.
1980: Property Growth Insurance Company Ltd.
From 1978 : Nationwide Building Society
1949-1978 : Harold Morgan, Grocer. Advertisement for a lady assistant in 1967
To 1949 : J Tutt, Grocer
---
Previous occupiers
Watchmaker & Jeweller (moved to 6 High Street in 1884)
---
Other information
adverts in Abergavenny Chronicle
1954: ad for Harold W Morgan, general store;  1959 : Harold Morgan "quality food for Christmas";  1960 : Harold Morgan "private grocer";  1961 : Harold Morgan, family grocer;  1962 : speciality cheese;  1967 : "lady assistant required"   1968 : "family grocer (counter service)";   1969 : "junior young lady assistant required;   further ads 1970,1971, 1972.   1973 : "young lady assistant required"
1980 : ad for Property Growth Assurance Co Ltd for "person Friday"
1982 : Nationwide : ad for shorthand typist
October 1982 : ad – office cleaner required for "PGA Ltd
If you have any further information about this property please email alhs@live.co.uk