21 Monk Street
Main details
Address:
Present Occupier:
Present Owner:
Ground Floor:
Other Floors:
Date when first used by present occupier:
21 Monk Street
Gateway Christian Church
—
Family Christian Church
—
20–
Before and After Images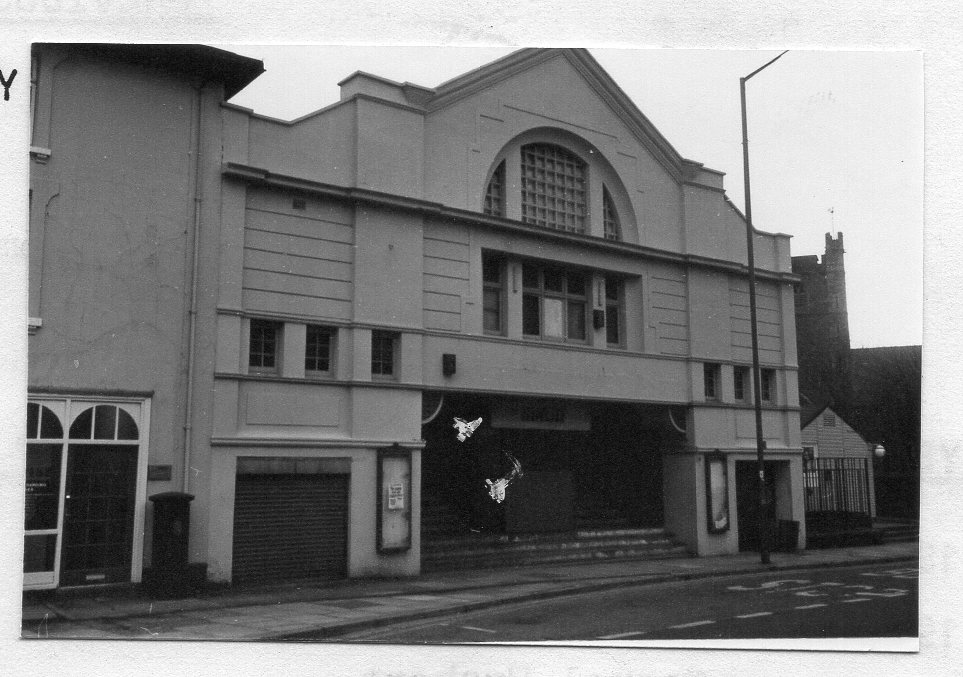 1979/80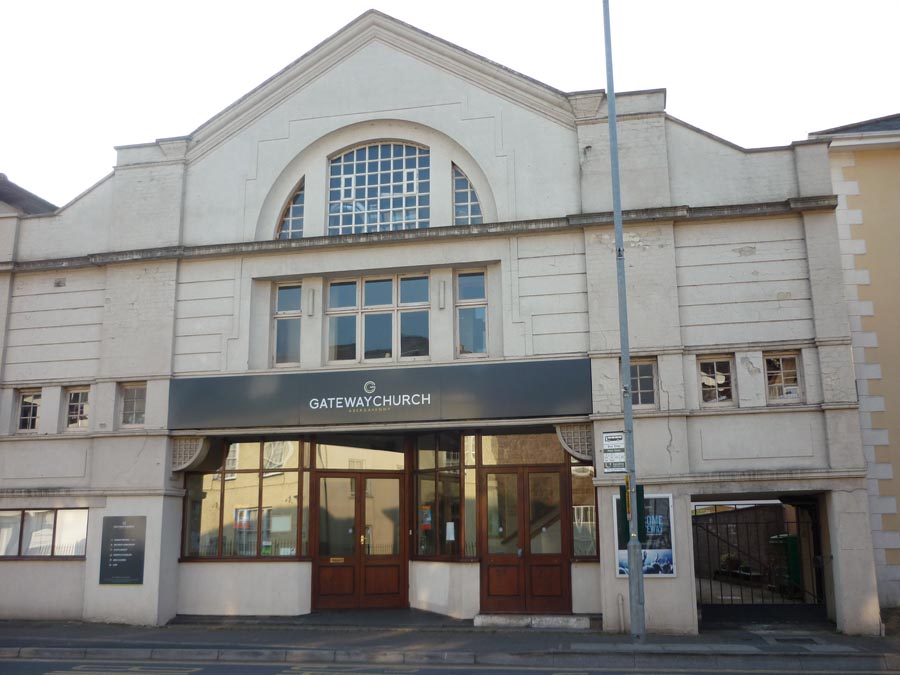 2015
---
About the building
Built as a cinema in 1928.
In the late 1920s, the Coliseum (Lion Street) was the only cinema in town, owned by a local company. It was rumoured that Gaumont British Corporation intended to open another cinema on the Butchers' Arms site in Frogmore Street. The local company hastily built and opened the Pavilion Cinema, saturating the local market, so that Gaumont dropped their scheme. Demand was insufficient to maintain two cinemas and the Pavilion was closed down.
In 1935, it was modernised and re-opened to coincide with the great event that year, the wedding of the Duke of Kent and Princess Marina. The cinema was painted "Marina Blue" in honour of the event.
It finally closed in the late 1960s, the last film being "The Torn Curtain".
Recent history
1978-1980 used as Pavilion Bingo Hall. Owner: Coliseum & Pavilion Cinema Co., Central Chambers (local Abergavenny company) Mr Bill Sutton, Lion Street. Freehold: J G Thomas & Co Ltd.
First used as a Bingo Hall c 1930-1931.
---
---
Other information
Previous occupiers at this site, 21 Monk Street:
In 1891, Samuel Probert started his business when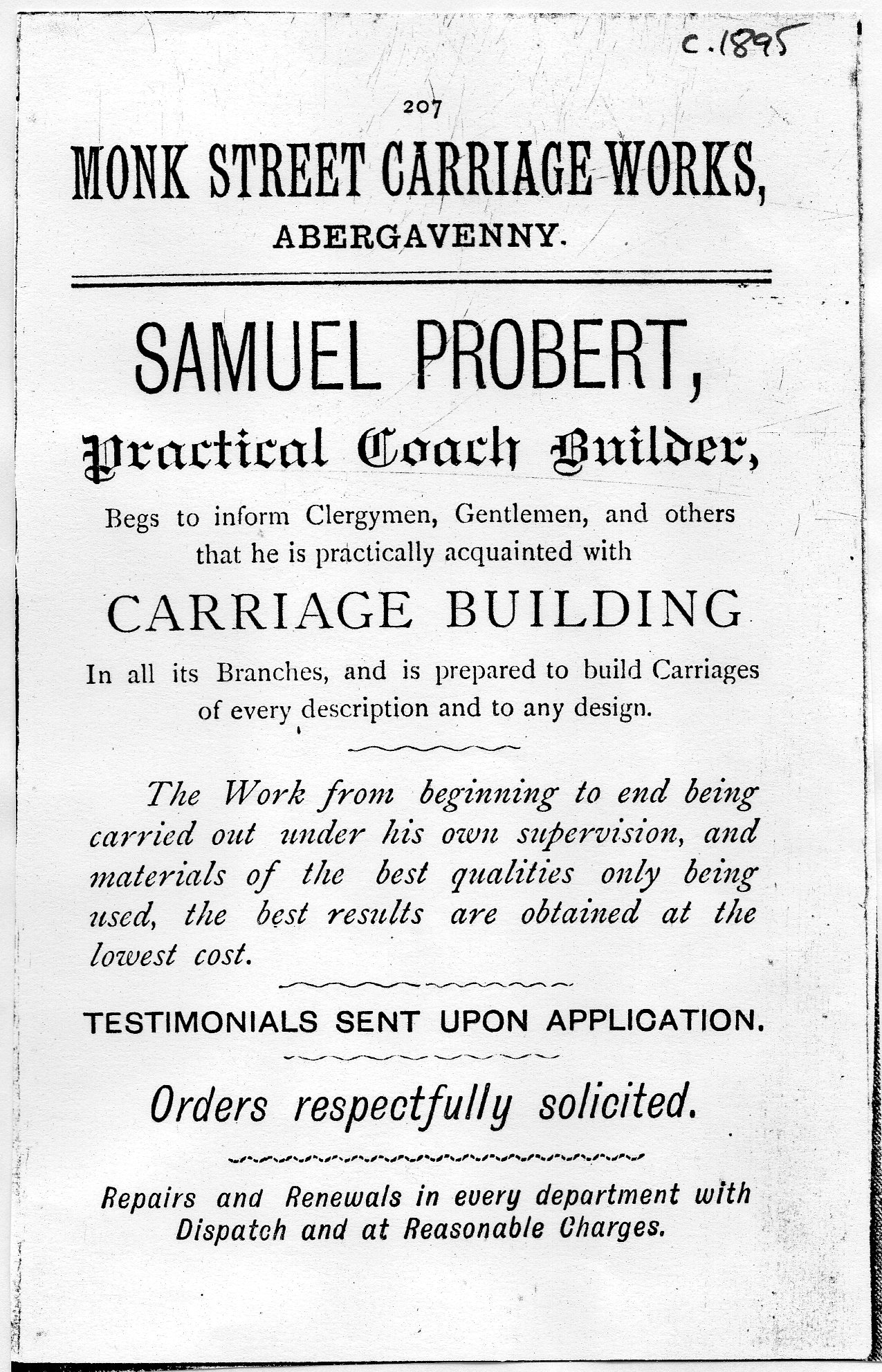 he advertised his "New Carriage Factory".
In 1914, the firm was taken over by Southwood & Roberts who continued building there until at least 1923. Source: Coach-building in Abergavenny, A C S Tucker, Gwent Local History Journal No 55 Autumn 1983.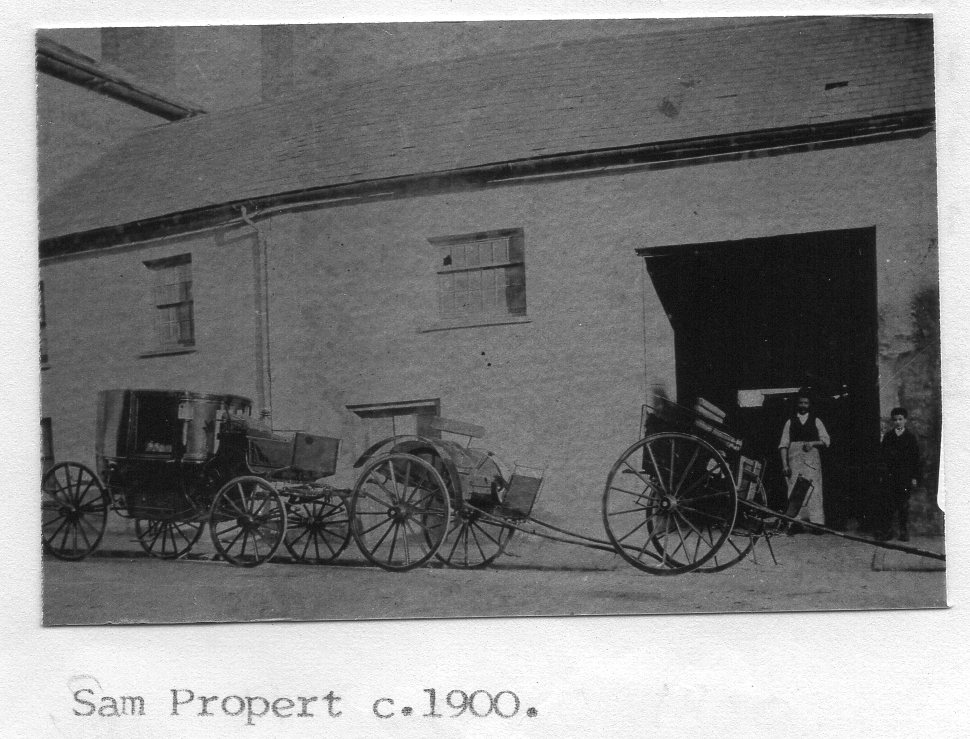 If you have any further information about this property please email alhs@live.co.uk