22 Monk Street
Main details
Address:
Present Occupier:
Present Owner:
Ground Floor:
Other Floors:
Date when first used by present occupier:
22 Monk Street
divided into flats
—
residence
Accommodation
20–
Before and After Images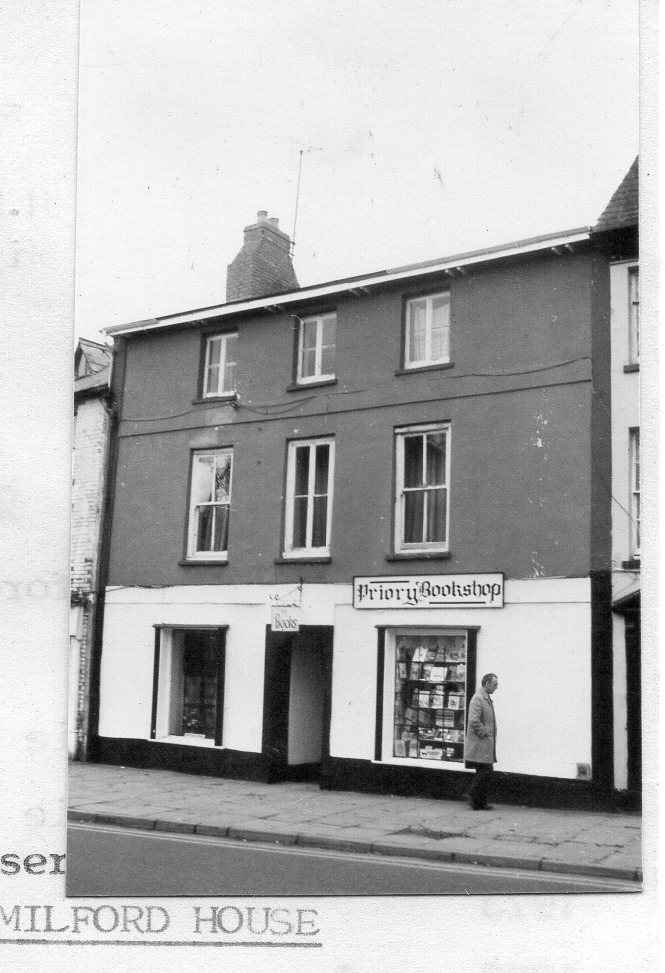 1979/80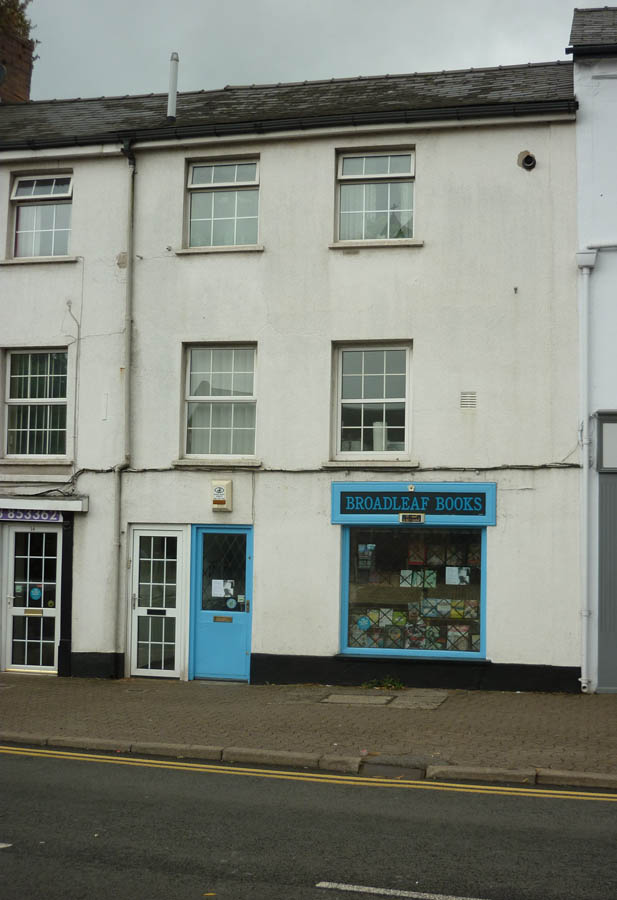 2016
---
About the building
There was a tennis court belonging to the school behind. See plan.
Recent history
1971-1980: Left hand side occupied by Henry Kenneth Lockyer, Priory Bookshop (2nd hand books). Right hand side occupied by Kathleen Evans Ladies Hairdresser (still there in 1988). Owner G W H Oliver. Other floors residential flats.
1993: Folly's (nearly new) special hat sale or hire
---
Previous occupiers
private hotel, flat and cafe. Also Malt House.
Orange Tree Tea Rooms (owned Malt House)
Miss Annie Elizabeth Radford
Sarah Isabella & Anna Maria Williams
Boarding & day establishment for young ladies
---
Other information
Before moving here Miss Radford ran her school at 23 Nevill Street between 1910 to 1920.
The French Freemasons, from the paroled French prisoners, set up a chapter here in the former school. Four of the masonic certificates issued in 1813 and 1814 are kept in St John's Church, the present meeting place for the Masonic Lodges.
An advertisement for Hope House school appears is in Abergavenny Museum, dated 1826. The school had a tennis court behind.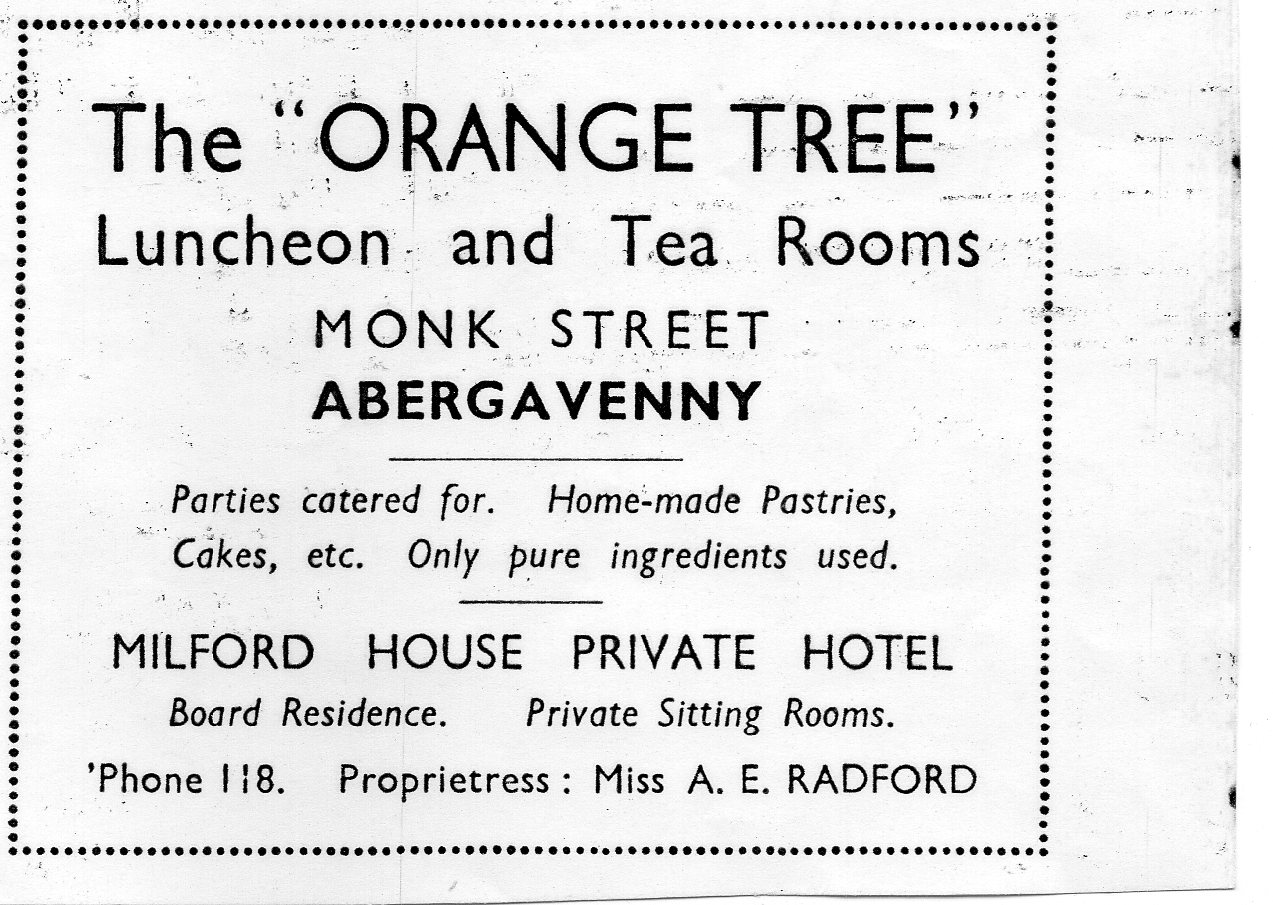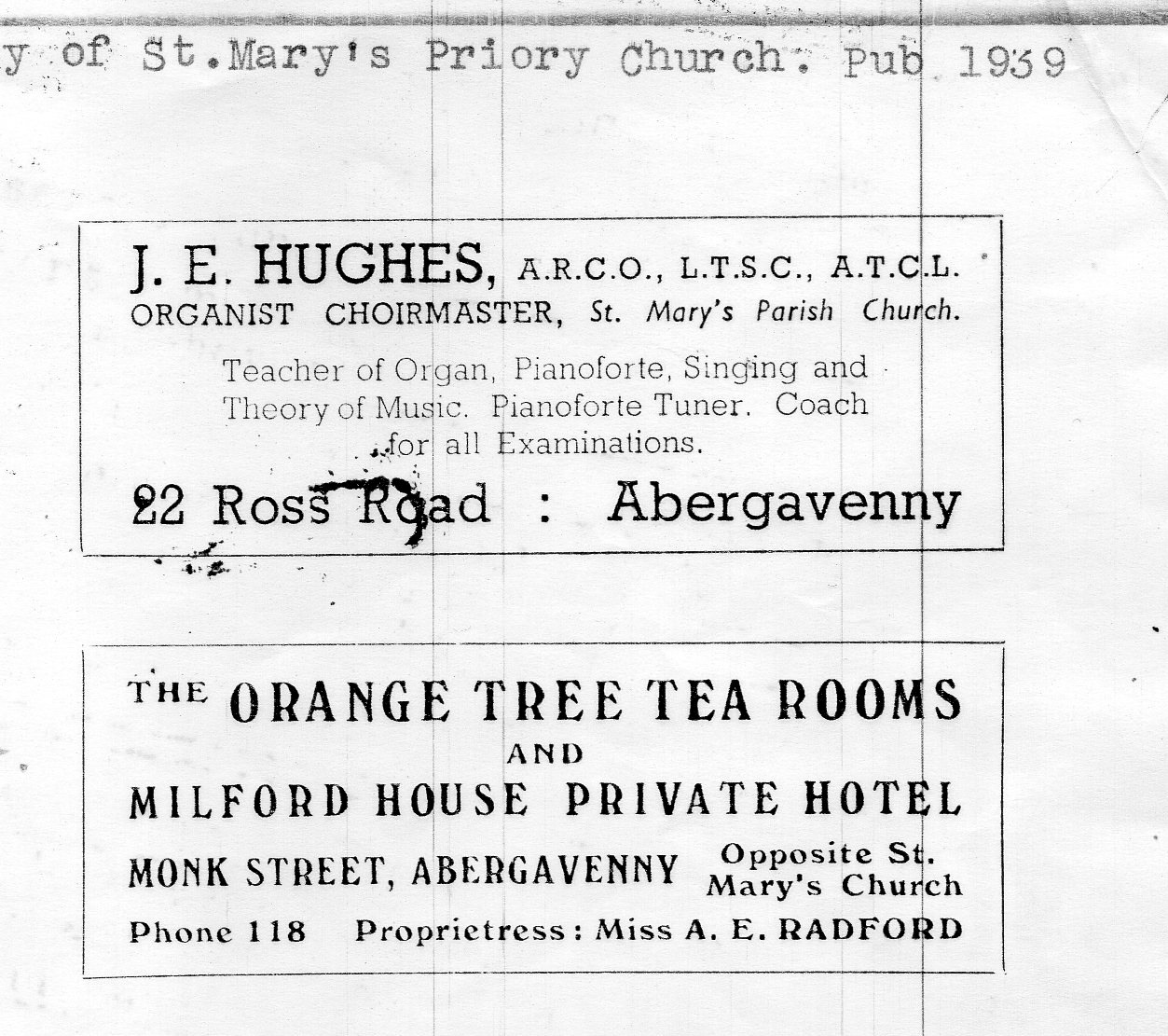 If you have any further information about this property please email alhs@live.co.uk