23 Cross Street
Main details
Address:
Present Occupier:
Present Owner:
Ground Floor:
Other Floors:
Date when first used by present occupier:
23 Cross Street
Aesthetic Clinic
Ashleigh Huish
skin health & rejuvenation
?
May 2022 (opened July 22)

Before and After Images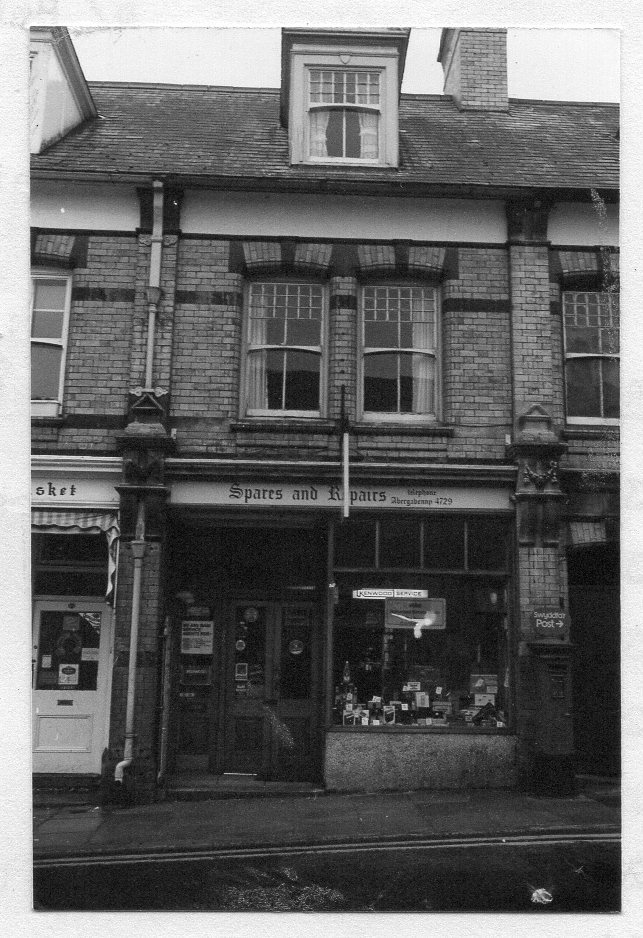 1979/80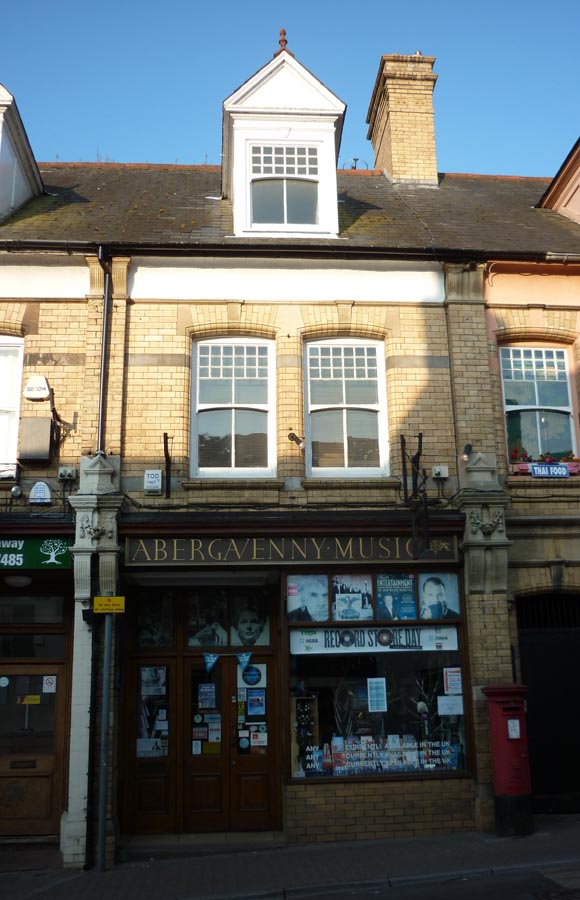 2015
---
About the building
Information from original Abergavenny Local History Society survey 1980:
Building c.1895-1900
The old mill Street gate crossed the road here, from the Sun Inn (now Coach & Horses)
With nos. 22 and 23a Cross Street:  On the 1881 map these houses are shown continuing the line of 20 and 21, thus making the road very narrow ta the site of the gate.  The house next door, no. 24, was then considerably set back
Recent history
May 2022 : The Strata Clinic   "Aesthetic Clinic"
Abergavenny Music – from 1990;  closed end July 2017  (owner James Joseph very sadly died a few years later)
To 1990 : Cook's Galley  (kitchen utensils, etc).  Moved firstly to the other side of Cross Street (?No. ….) and latterly based in Nevill Street
From 1980 : Spares & Repairs (Mr & Mrs Colin Gardiner).  Moved to 25 Cross Street where it still remains, known as A.F.Thomas
To 1980: Occupier : Mrs J Jacobs
From 1970 : Children's boutique
---
Previous occupiers
House, shop, sub Post Office and newsagent
Fishing Tackle Manufacturers
Wool Seller, Berlin Wool Repository
Rev Sidney  Roger Young (Baptist Minister)
Agent for Lancashire Fire & Life Insurance
Rev Sidney Roger Young (Baptist Minister)
Agent for Lancashire Fire & Life Insurance
Commercial Traveller/Agent
Painter & glazier, employing 2 men
Improvement Commission reports
---
Other information
Source : Abergavenny Local History Survey 1980:
The old Mill Street gate came across the road here from the Sun Inn (now the Coach & Horses).  By 1795, it had been partly removed as it caused obstruction to traffic.   John Yarnold, who lived in a house on this site, was reprimanded by the Improvement Commission for leaving rubbish, consisting of the remains of the old gate and part of his house, on the roadway (Minute of the Improvement Commission)
On the 1834 map, a deep court of workshops or Cottages is shown on the site belonging to Mr Yarnold.
Note pillar box still outside from the time when the property was sub Post Office (1937-1968)
Adverts from Abergavenny Chronicle In 1938, this property is shown as advertising "Fussells Sports, toys & games" (?is this an error on the part of the newspaper/advertiser/or transcriber of information from the original to the spreadsheet)
Advert in 1967 for "Babyfare" (?is this an event or the name of the shop) selling pushchairs, playpens etc
Advert 1968 and onwards for "Elaine's" Children's Boutique
Advert 1981 and onwards : "Spares & Repairs" DIY, electrical goods, repairs, servicing
Advert 1993 and 2005 : Abergavenny Music
If you have any further information about this property please email alhs@live.co.uk