23 Market Street
23 Market Street
as 1 High Street
Address:
Present Occupier:
Present Owner:
Ground Floor:
Other Floors:
Date when first used by present occupier:
23 Market Street
unknown
unknown
Phone shop as 1 High Street
Accommodation
2015
Before and After Images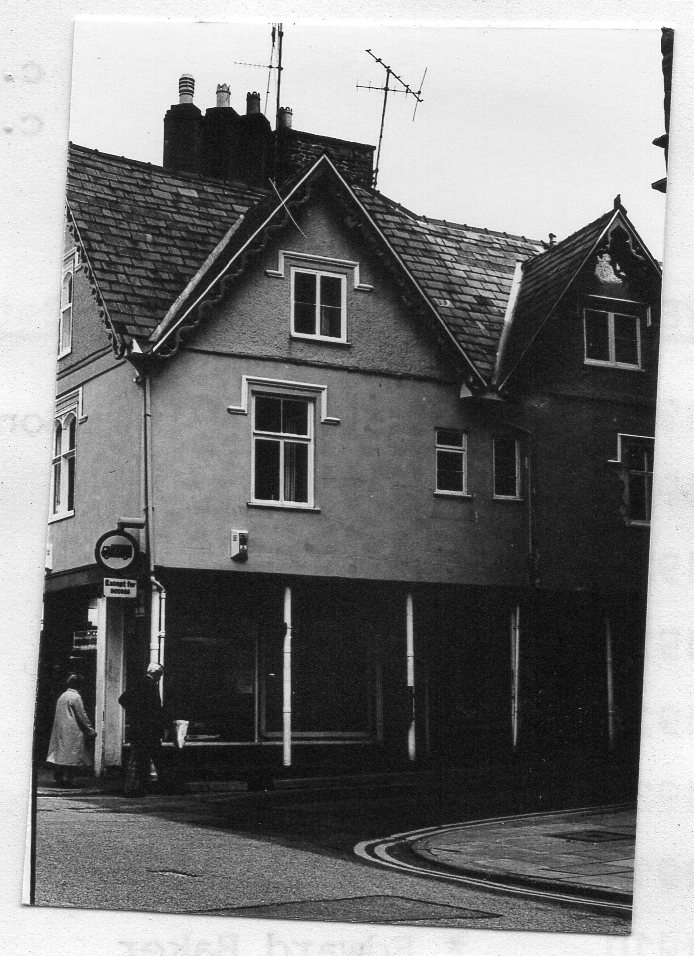 1979/80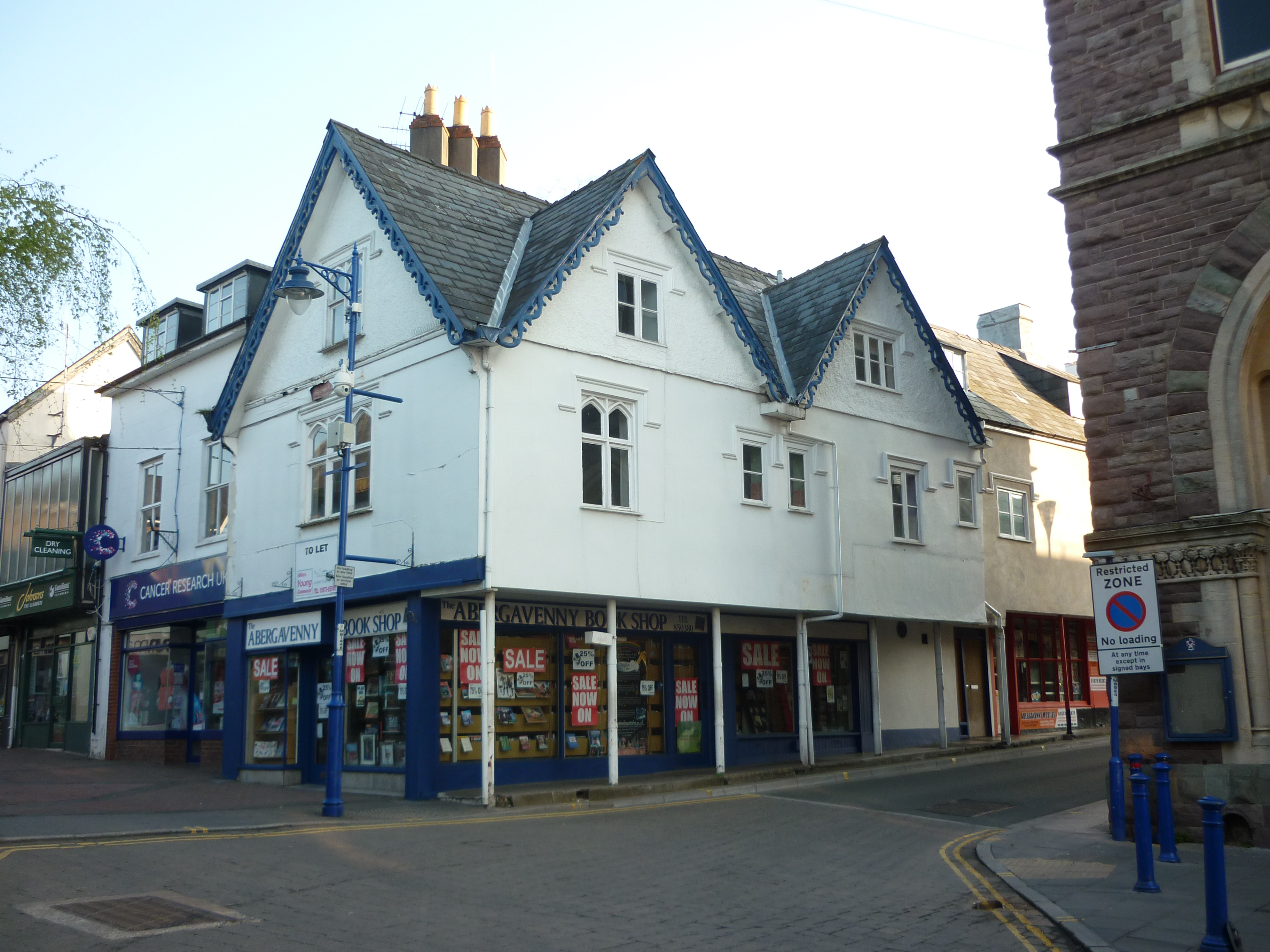 2015
---
About the building
23 Market Street is the flat above the shop premises. The shop is entered from 1 High Street.
The original wooden supports of the overhanging upper floor were replaced by iron ones in the 19th century.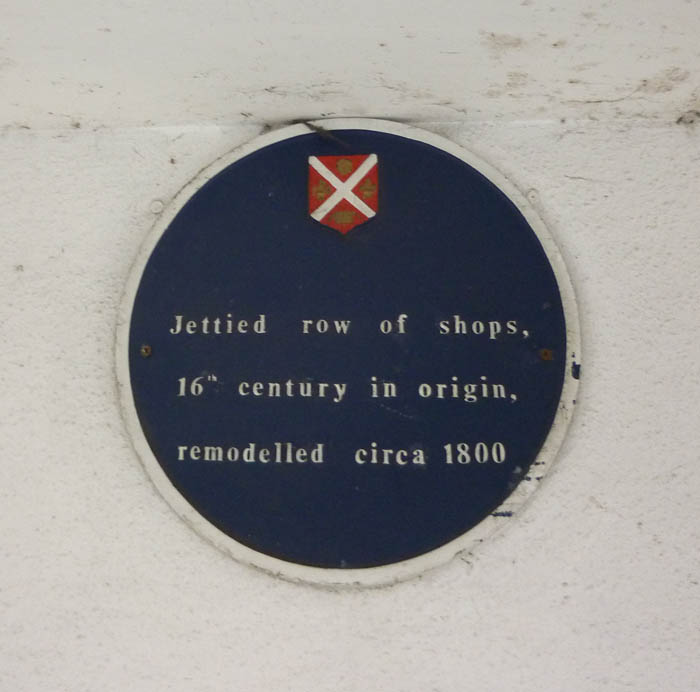 Recent history
In 2015, residents were sad to see the independent Abergavenny Bookshop replaced with a phone shop.
From 1965 to at least 1980, the owner was J C Charles. The ground floor was occupied by Purnell, Radio & TV shop.
1964 Mrs Young Radio Dealer.
---
Previous occupiers
J G Bishop & Son (first floor: St John's Chambers)
Solicitors & Commissioners for Oaths
Edward Baker (also at 2 High Street)
---
Other information
If you have any further information about this property please email
alhs@live.co.uk