23 Nevill Street
Main details
Address:
Present Occupier ground floor:
Other Floors:
23 Nevill Street
Hacker Young Chartered Accountants

Advantage Legal Solicitors for the Elderly
Carbon Financial Planning

Before and After Images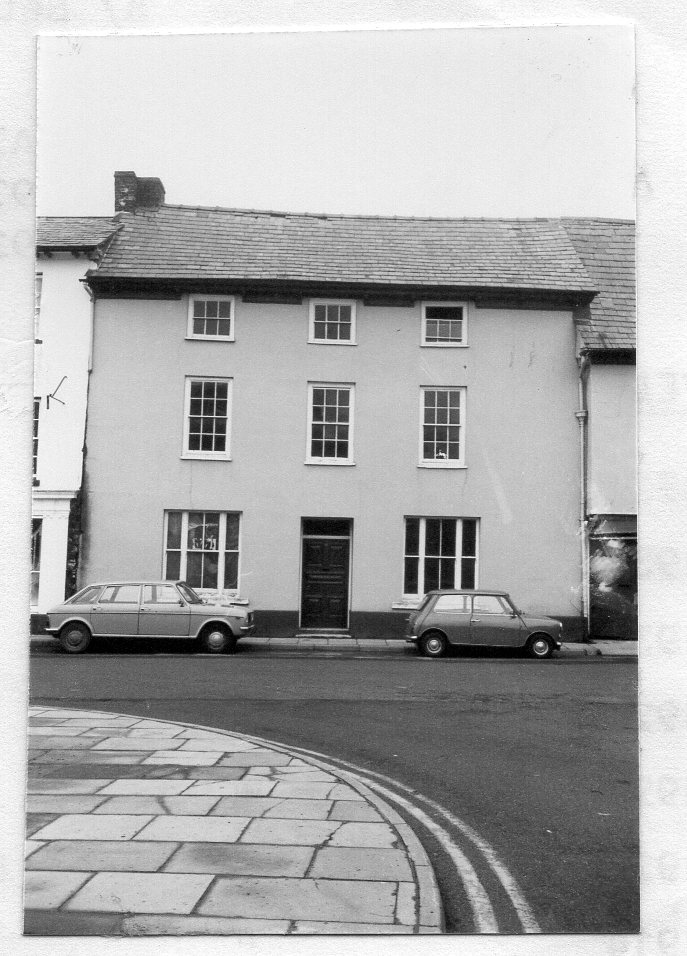 1979/80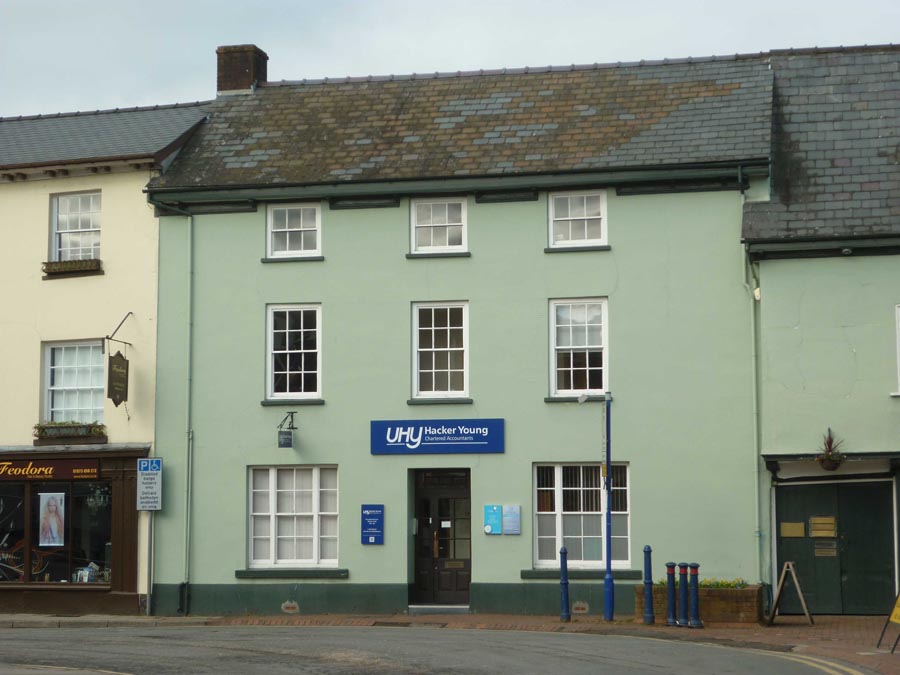 2016
---
About the building
Built sometime before 1770 (Deeds)
The top windows bite into the eaves. The ground floor windows have been renewed and the door has lost its surround.
Inventory from the deeds of 22 January 1816:
Front door, brass knocker, lock & key, spring latch. Right hand parlour: 1 brass lock on closet door, I stock lock & key, Stove grate.  Left hand parlour: 1 iron rimmed brass lock on closet door, 1 Bath How grate.   Kitchen: 1 thumb lock and thumb latch on cellar door.   Back door: 1 thumb lock & bolt latch, 1 thumb lock & thumb latch on pantry door.   Back room: 2 small bars on grate, 1 iron rimmed lock & spring latch on closet door.   Staircase door: Thumb latch & bolt.   Room over right hand parlour: 1 iron rimmed lock & key with brass handles, Iron grate.   Room over left hand parlour: 1 iron rimmed lock & key,  Iron grate. Attick: 3 thumb latches on 3 bedroom doors. I thumb latch on staircase doors. Five iron bars in the heath. I parlour bell. I bedroom bell. 2 drains? in the cellar.
On the 1834 map, William Watkins is shown in possession. The map shows a passage on the left (no 35) and no passage by no 21 where it is now. The right of way for the occupants of no 21 was negotiated in 1843.
Alterations made by Messrs Thomas after 1937 (from Deeds): Ground floor: removed lath & plaster partitions in the north room, throwing the passage into this room. Kitchen: boarded off the kitchen range and hot water tank. Put washbasins in outside lavatory and half-way-upstairs lavatory. First floor: removed the present bath fittings from the large school room. Front: throw the north & middle bedroom into one.
Recent history
from 1978: C Price & Son Ltd, Builders Merchants (Deeds)
1979/80: Alun Griffiths, ground floor offices.
1988: S G Davies Assurances. Independent Financial Advisors
1989: Keith Miles Estate Agent
1991, 1993, 2000: Miles Young & Co, Surveyors, Valuers & Estate Agents
---
Previous occupiers
Leased to Usk Vale Food Products by Messrs F J & J Thomas, builders
Annie Elizabeth Radford (she moved the school to 22 Monk Street in 1920)
Girls Boarding School (she is remembered as very strict & determined. She worked hard to get a swimming pool for Abergavenny)
(Miss Radford moved from 54 Castle Street this year)
Edward Bird (he taught at the school.) 
Railway clerk & teacher (His daughter married H P Cadle of 3 Nevill Street)
Saddler, Ironmonger, Cabinet Maker, sack upholsterer, watch & clock maker, Birmingham & Sheffield ware
In residence: William Price stonemason, his wife & 4 lodgers
Thomas Cooke Ingram
The shop was probably let out separately as Thomas c Ingram was residing at no 6 Nevill Street
shop as above
Thomas Jones/Thomas Cooke Ingram
---
Other information
From the deeds of 23 Nevill Street:
Description in 1774: "All that house and garden lately called "THE BLACK-A-MOOR'S HEAD" in COW STREET, wherein Richard Davies did formerly dwell, late in the possession of John Phillips, Auctioneer."
1774: Leased by JOHN HANBURY WILLIAMS to JOHN HERBERT, carpenter, and his sons John (14) and Charles (10). They sub-let it to Richard Davies and John Phillips, Auctioneer.
Deeds 1816: "Many years ago used as a Public House"  January: ANNE GRONOW, sister of John Herbert, sub-lets it to WILLIAM WATKINS.   April: John Hanbury Williams sells it to William Watkins. It then passes on to William Watkins, his nephew, John Herbert the younger, Anne Price, his cousin who resided with him, William Davies, who married Anne Price.
1859: William Davies and Anne his wife, sell it to William Price, mason of Nevill Street (married since 1834) for £120.
1872: William Price mortgages it to William Morgan
1876: William Price & William Morgan sell it to David Gwynne, clothier, for £200. In 1881, he motrgages it to the Abergavenny & Monmouthshire Building Society.
1885: They sell it it to Evan Jones, Gent of Mardy Park for £450.
1905: Mrs Mary Ann Lawson, daughter of Evan Jones and wife of John Lawson of Mardy Park, sells to Thomas Richards of Blaina, collier, son of Evan Jones' nephew.
1910: mortgage transfered from T W Ruther to David Games. 1922: reconveyed to Mr Evan Richards.
1937: Matthew Blewitt of Blains, trustee of Evan Richards, sells to Messrs F J & J Thomas, builders of Abergavenny for £375
1975: Messrs Thomas sell to Peter Stafford Eales of Bristol & Charles price & Son Ltd of Abergavenny for £15,000.
If you have any further information about this property please email alhs@live.co.uk