23A Cross Street
Main details
Address:
Present Occupier:
Present Owner:
Ground Floor:
Other Floors:
Date when first used by present occupier:
23A Cross Street
Cinammon Tree Restaurant
Mr Khan
Indian restaurant
??
??
Before and After Images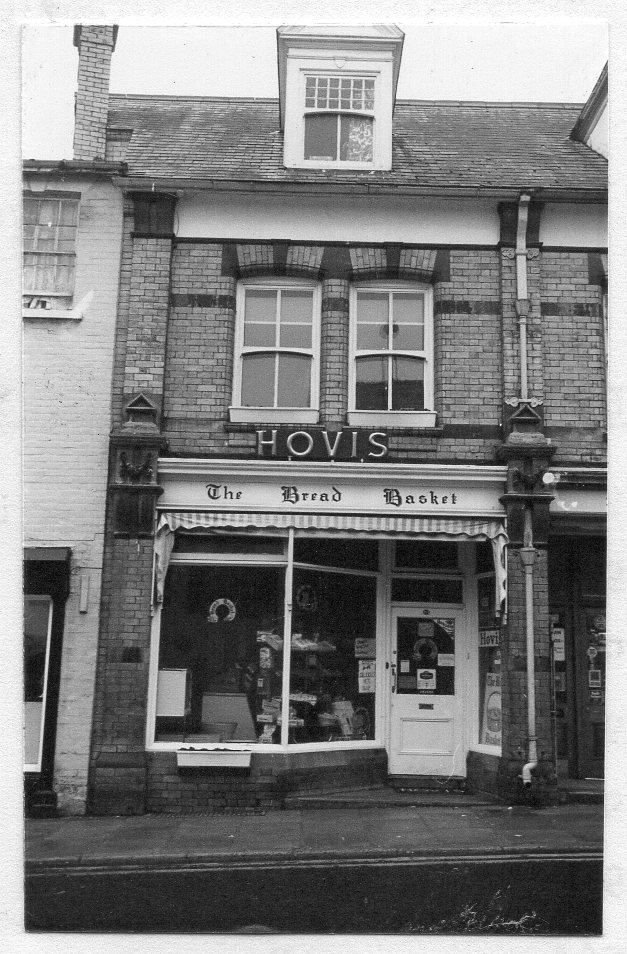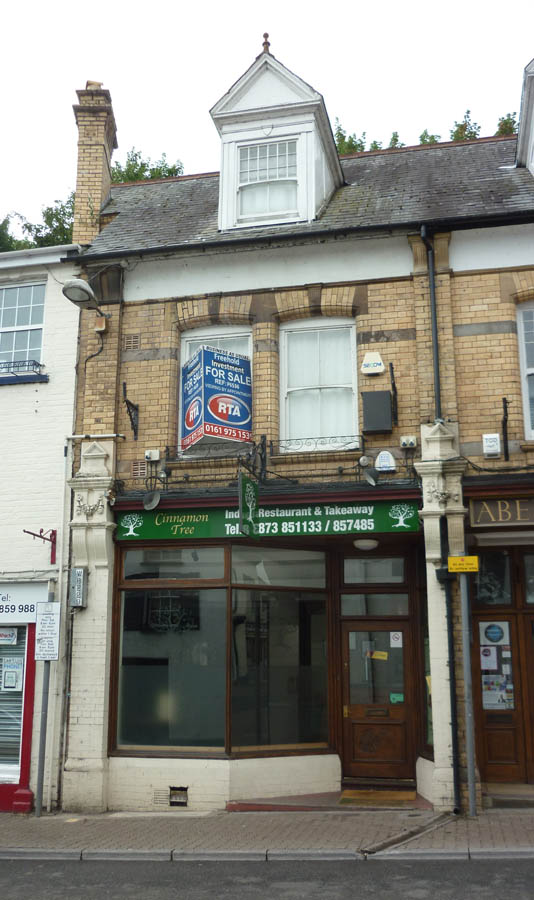 1979/80                                                    2016
---
About the building
c.1895-1900
Source Abergavenny Local History Society Survey 1980:
The premises were built as a bakery with bakehouse at the rear. This was used until 1978.  The shop then continued to sell bread, not baked on the premises; also tinned food etc, but no fresh vegetables or fruit
On the 1881 map, this house, along with nos. 22 and 23, is shown continuing the line of nos 20 & 21, thus making the road very narrow at the site of the gate.  The left-hand wall of this house is at right-angles to the old building line, not the present one
Recent history
Mr Khan owns Cinnamon Tree Indian Restaurant and also Balti Delight Indian Takeway at 31 Cross Street (article Abergavenny Chronicle December 2017)
Source : Abergavenny Local History Society  1980:
October 1984 : Thimbles – Wine & Confectionery (property was purchased from Williams (Bakers) by these new owners.
From 1978 : W C M Blackwell, Bread Shop and Grocers
---
---
Other information
Cinnamon Tree Indian Restaurant from ?? date.   Only open in evenings.  No further information
From Abergavenny Local History Society Survey 1980:
The old Mill Street gate came across the road here, from the Sun  Inn (now the Coach & Horses).  By 1795 it had been partly removed as it caused obstruction to traffic.  John Yarnold, who lived in a house on this site, was reprimanded by the Improvement  Commission for leaving rubbish consisting of the remains of the old gate and part of his house, on the roadway (Minutes of the Improvement Commission)
If you have any further information about this property please email alhs@live.co.uk