24A Monk Street
Main details
Address:
Present Occupier:
Present Owner:
Ground Floor:
Other Floors:
Date when first used by present occupier:
24A Monk Street
Dorrell, Oliver & Co
Olivers
Chartered Accountants
offices
around 1945
Before and After Images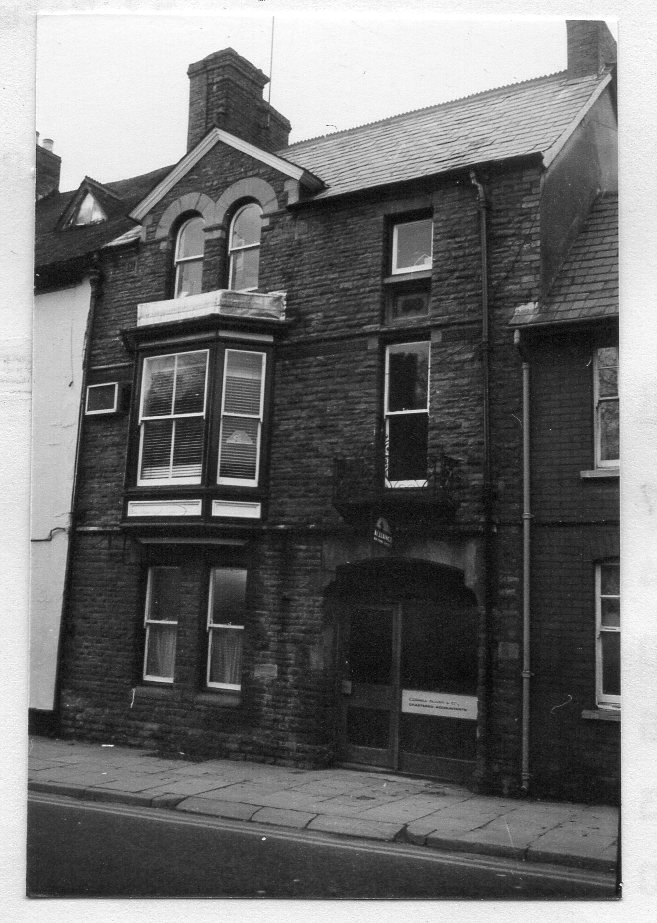 1979/80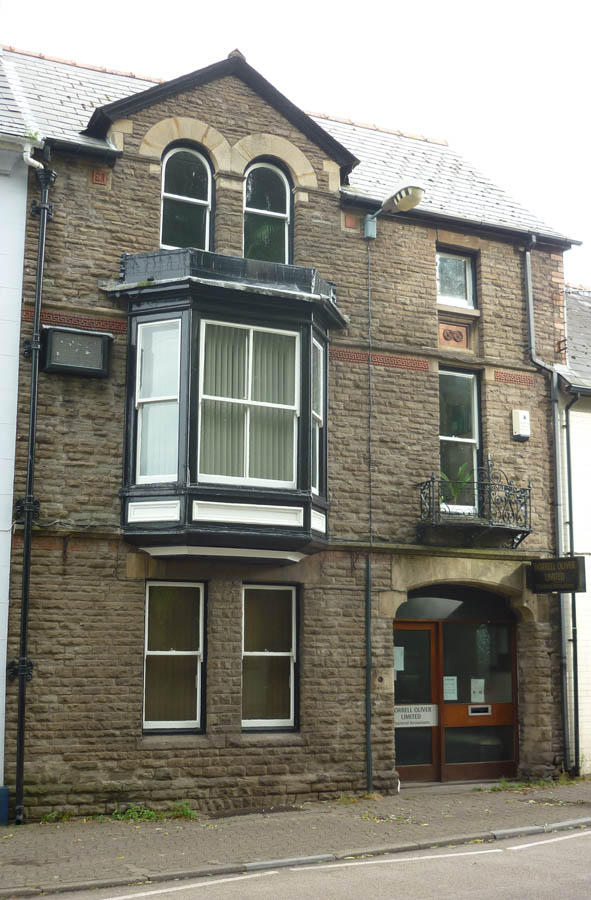 2016
---
About the building
These houses were built on a large orchard which stretched from the Town Wall to Lion Street. Many of the old trees remained in the gardens until the 1920s.
The wide entrance to the building was originally the archway that led to the Malt house (now a restaurant) at the rear, which faces onto the Brewery Yard car park.
The house is said to have been owned by a miller and there was a hoist for grain from the 2nd floor window above the door. Source: Mr Dorrell. See sketch map below.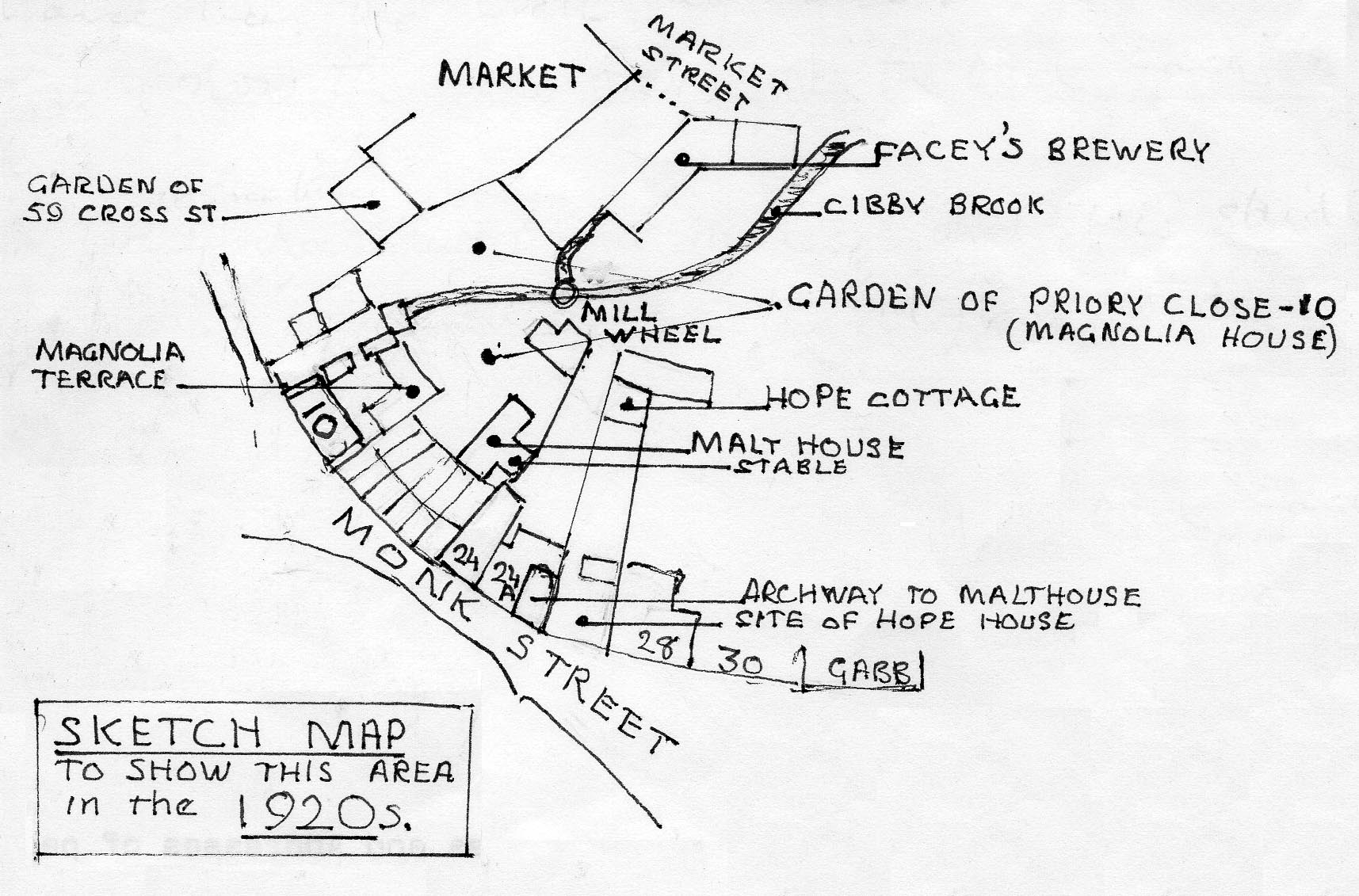 Recent history
owned and occupied by Dorrell, Oliver & Co since around 1945
---
---
Other information
Has a plaque "Linden House".
If you have any further information about this property please email alhs@live.co.uk