25 Cross Street
Main details
Address:
Present Occupier:
Present Owner:
Ground Floor:
Other Floors:
Date when first used by present occupier:
25 Cross Street
A F Thomas

Electrical/electronic products & services

??
Before and After Images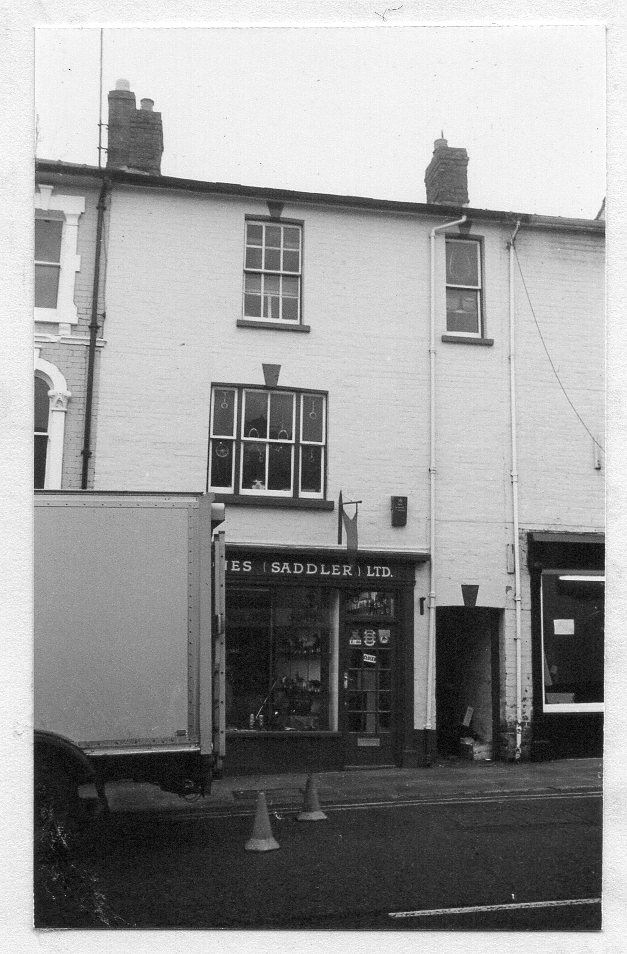 1979/80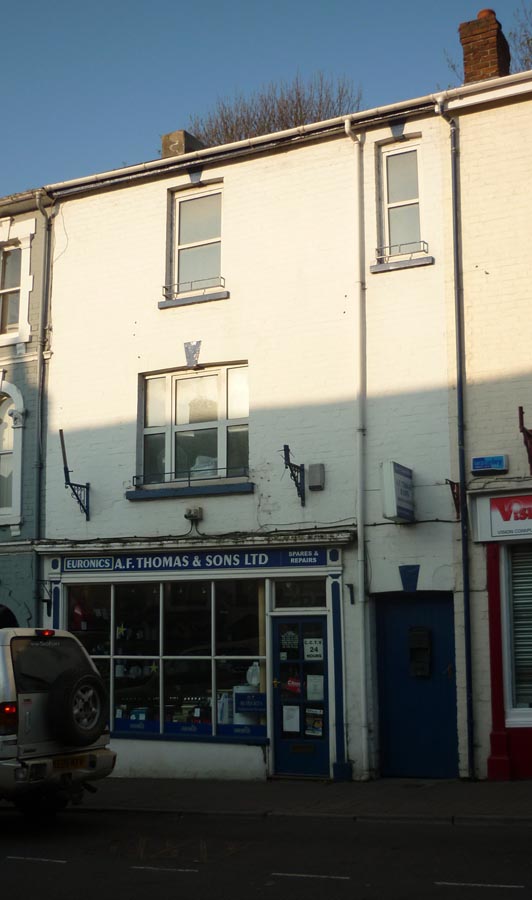 2015
---
About the building
Probably built c.1880
Brick built
Recent history
source : Abergavenny Local History Survey 1980:
From 1970 : Mr Peter Jones, Saddlers and Leather goods.  Workshop on other floors
1937-1970 : Hamer, Greengrocer
---
Previous occupiers
Mrs Susannah Martha Scott
William Lewis, Mary & Ann Lewis
---
Other information
Alfred Peake, who was in this property in and prior to 1921 was also at 54 Cross Street from 1916-1932
1970: Advert in Abergavenny Chronicle – Peter Jones, Master Saddler (new premises opened November 1970).  Further adverts 1980/81/86
1991 : Advert in Abergavenny Chronicle – Spares & Repairs, "service agent for electrical goods"
By 2000 : advert for A F Thomas "formerly Spares & Repairs". Further ad in 2005.
If you have any further information about this property please email alhs@live.co.uk