25 Nevill Street
Main details
Address:
Present Occupier:
Present Owner:
Ground Floor:
Other Floors:
Date when first used by present occupier:
25 Nevill Street
Feodora Hairdressing Studio

Accommodation

Before and After Images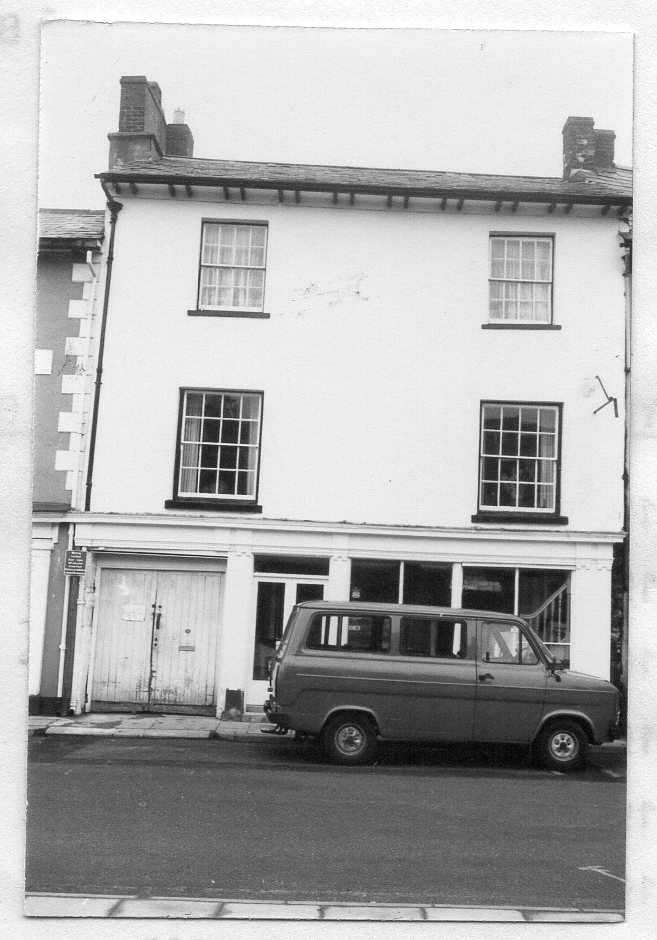 1979/80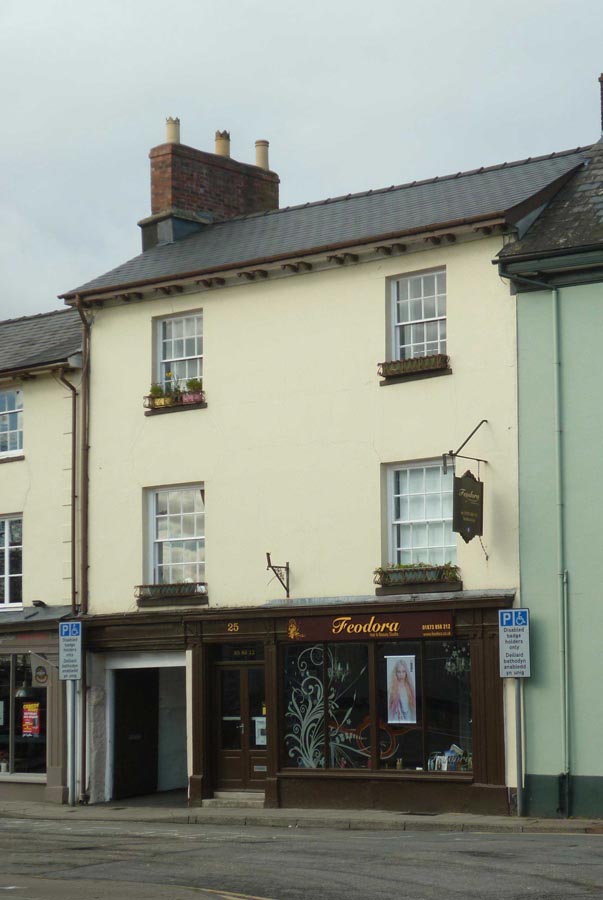 2016
---
About the building
The property was being renovated at the time of the original Street Survey in 1979-80.
Building date probably around 1790 – 1800. The chimney stacks are probably original stone, not brick. The waggon entrance has double pilasters showing that it was widened. The upper windows look original, and there may have been a third window between them. A fine staircase to a gracious hall opens onto the mews at the rear.(source: L Hurley & observations)
Behind the building are four cottages, derelict in 1979, but renovated then. This was once the Malt House and perforated tiles over which the corn was dried have been removed, some of which are retained in the Museum.
Recent history
J G Thomas bought both nos 25 & 27 and closed no 25 as the roof was unsafe. After renovation it was used as a Abergavenny Tile Centre, Tile and bathroom fittings shop between 1980 – 1983 approximately.
1984, 1988: Yvonnes, maternity, children's & baby wear.
---
Previous occupiers
William Morgan Morgan (from no 13 Nevill Street)
Carrier, leather dealer, etc.,
James Jones
previously owned (to 1877) by David Gwynne
Mrs Mary Ann Norman (from 22 Cross Street)
---
Other information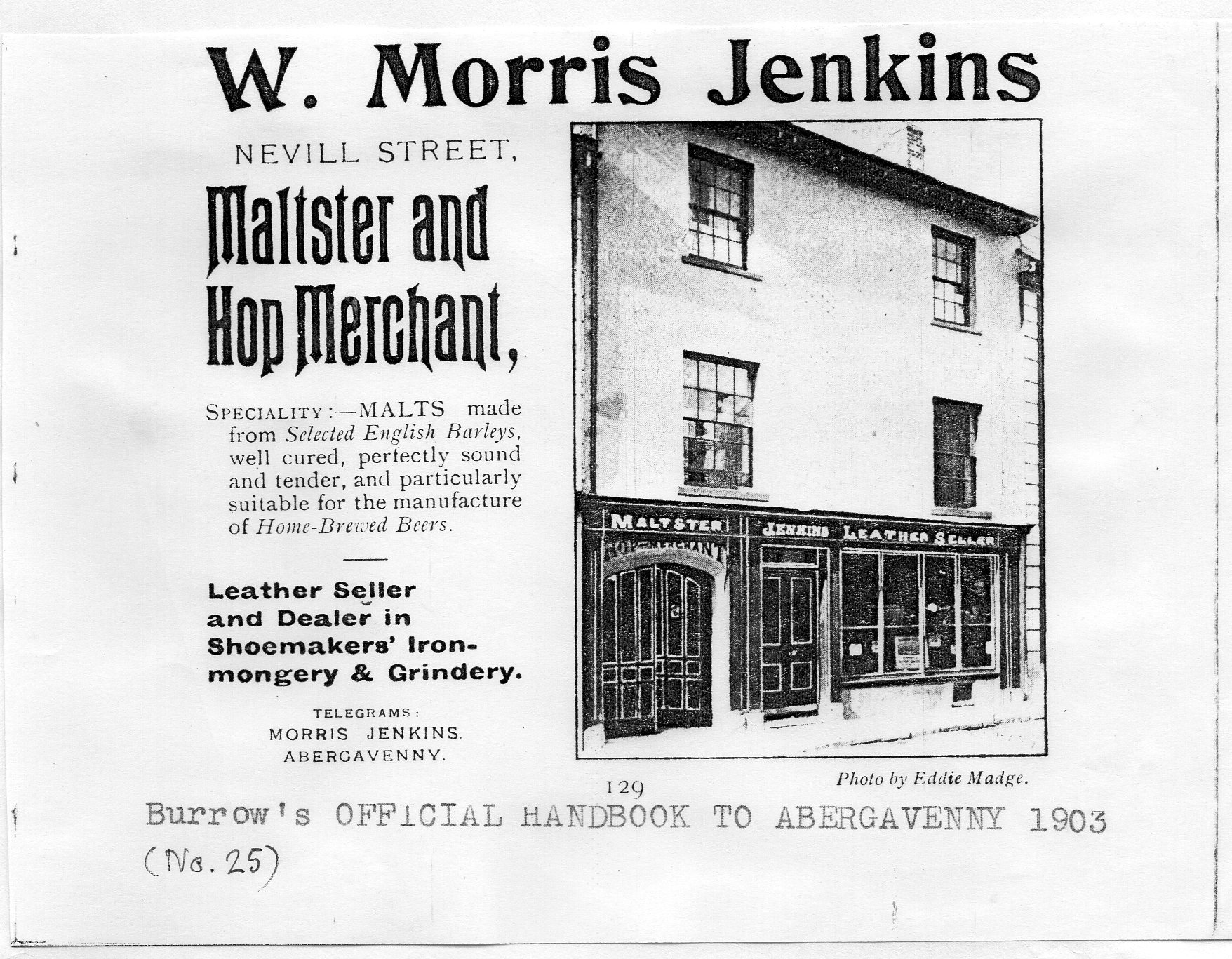 If you have any further information about this property please email alhs@live.co.uk