27 Frogmore Street
Main details
Address:
Present Occupier:
Present Owner:
Ground Floor:
Other Floors:
Date when first used by present occupier:
27 Frogmore Street
demolished & replaced by Tesco Metro store
Before and After Images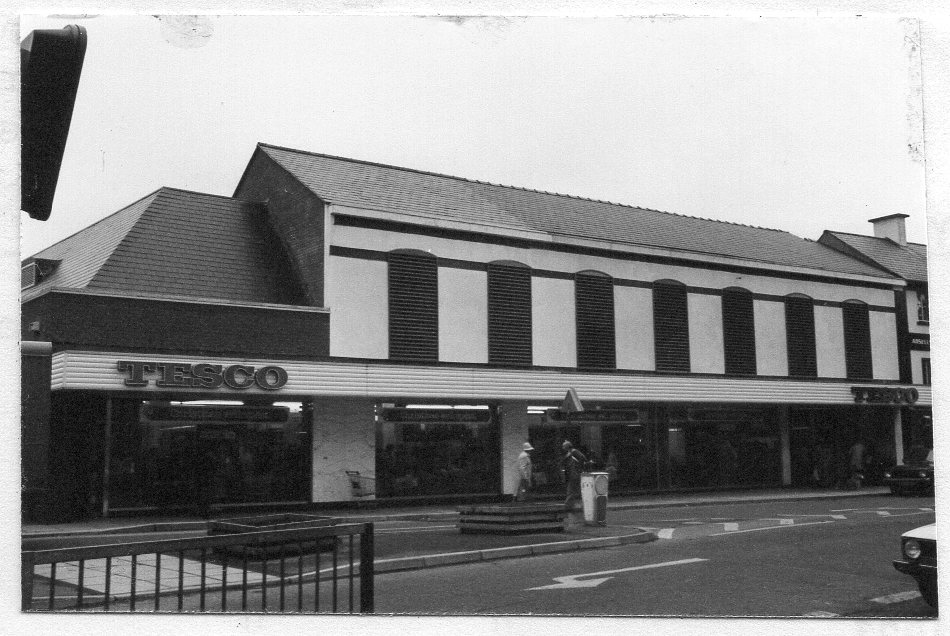 1979/80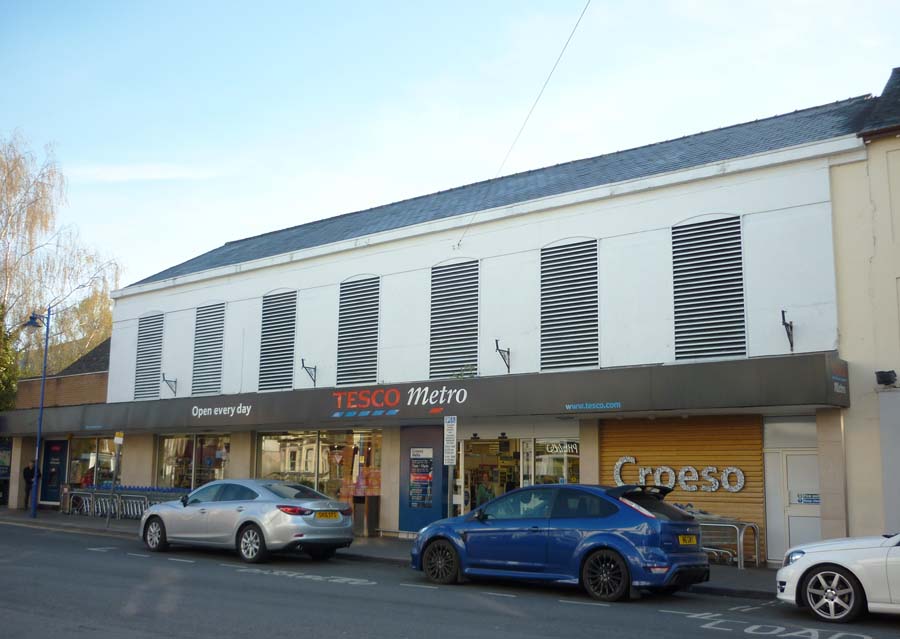 2016
---
About the building
Abergavenny Chronicle printing works 1937-1960 was demolished for the erection of Tesco's. The Frogmore Street Baptist church and Sunday School, or Memorial Hall, right, was demolished in 1979 to enlarge the supermarket and some of the gravestones can be seen at the rear of the building. The chapel was built in a simple round-headed style with a gable entry. (RACHMW record 2010) See more information about the chapel below.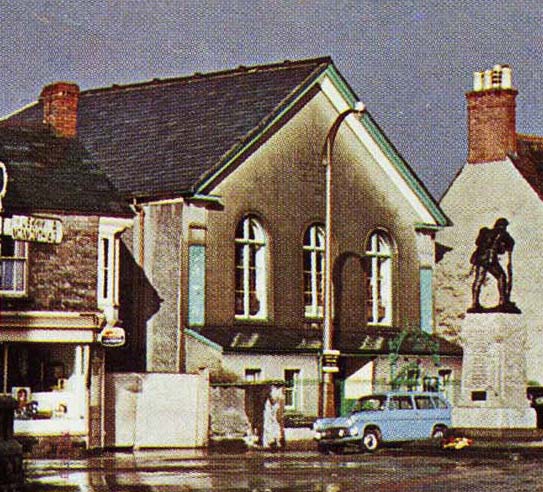 To the rear of no 26 Doug Jones Ltd ran a garage, but Tesco's built a new building there and ran it as a Garden Centre.
See sketch plan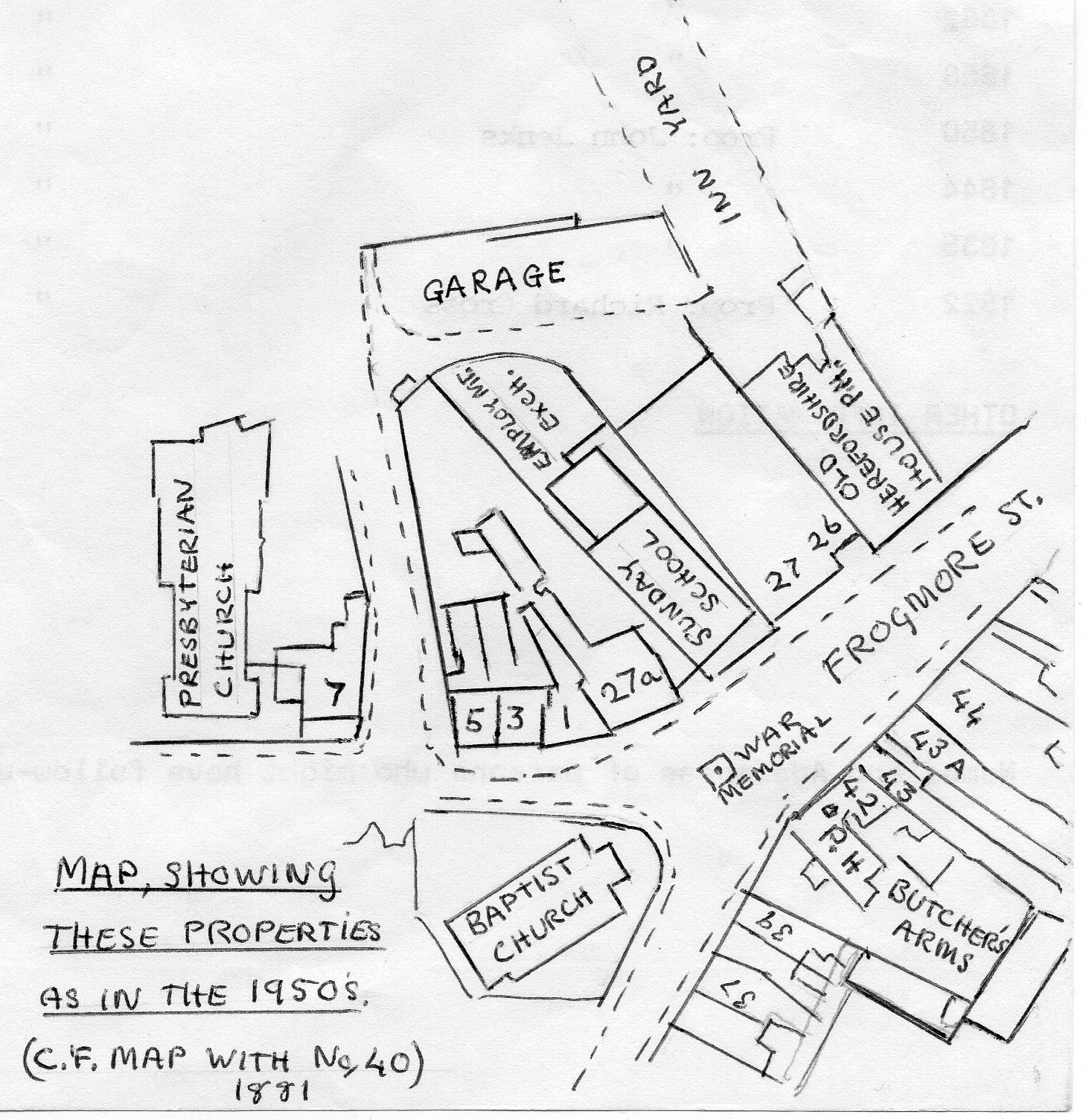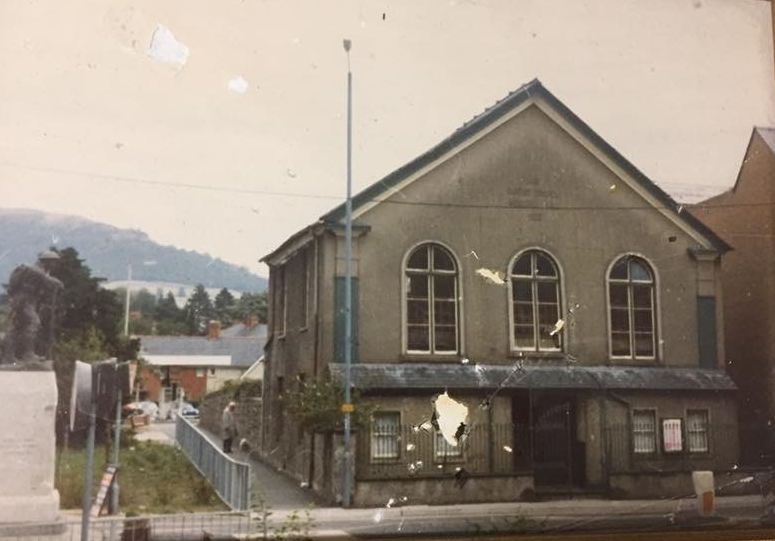 Recent history
1971, 1972, 1973: Emlyn Uphosterers
1968: Emlyn Upholsterers, 3 piece suites etc., (based in Newport) new shop September 1968
1964: with no 26, Chronicle Office
1962: M Morgan & Co Ltd, The Chronicle Office new extension
1937 – 1960s Abergavenny Chronicle, printing works at rear. Demolished to build Tesco's
1947 Abergavenny & District Co-op Society: shop & lecture hall (Rate book)
---
Previous occupiers
Abergavenny Chronicle & Monmouthshire Advertiser
established 1871
Residence of Edward Straker
H Morgan & Co Ltd & W H P Scanlon
The Boot
(only mention of this Public House)
---
Other information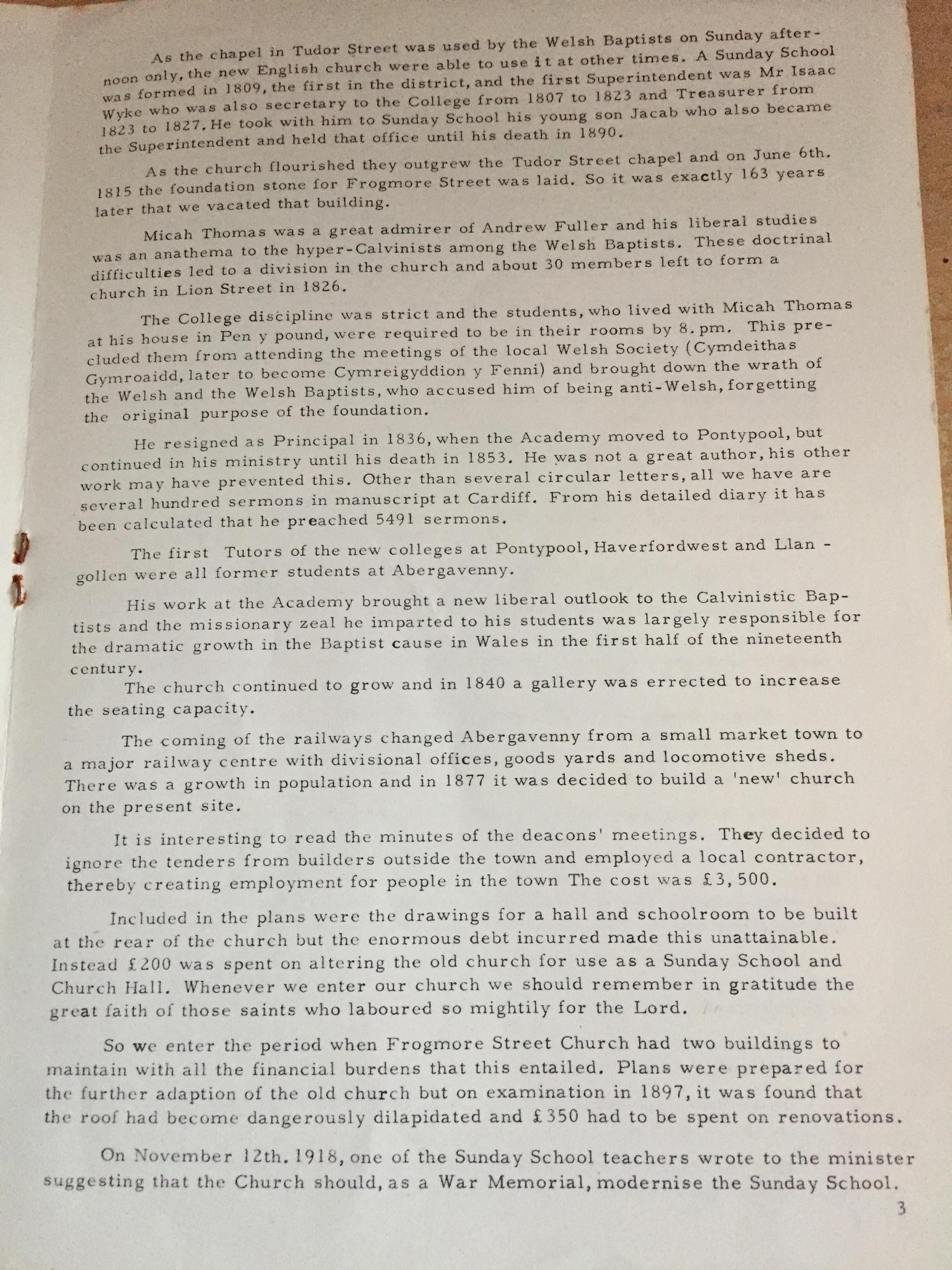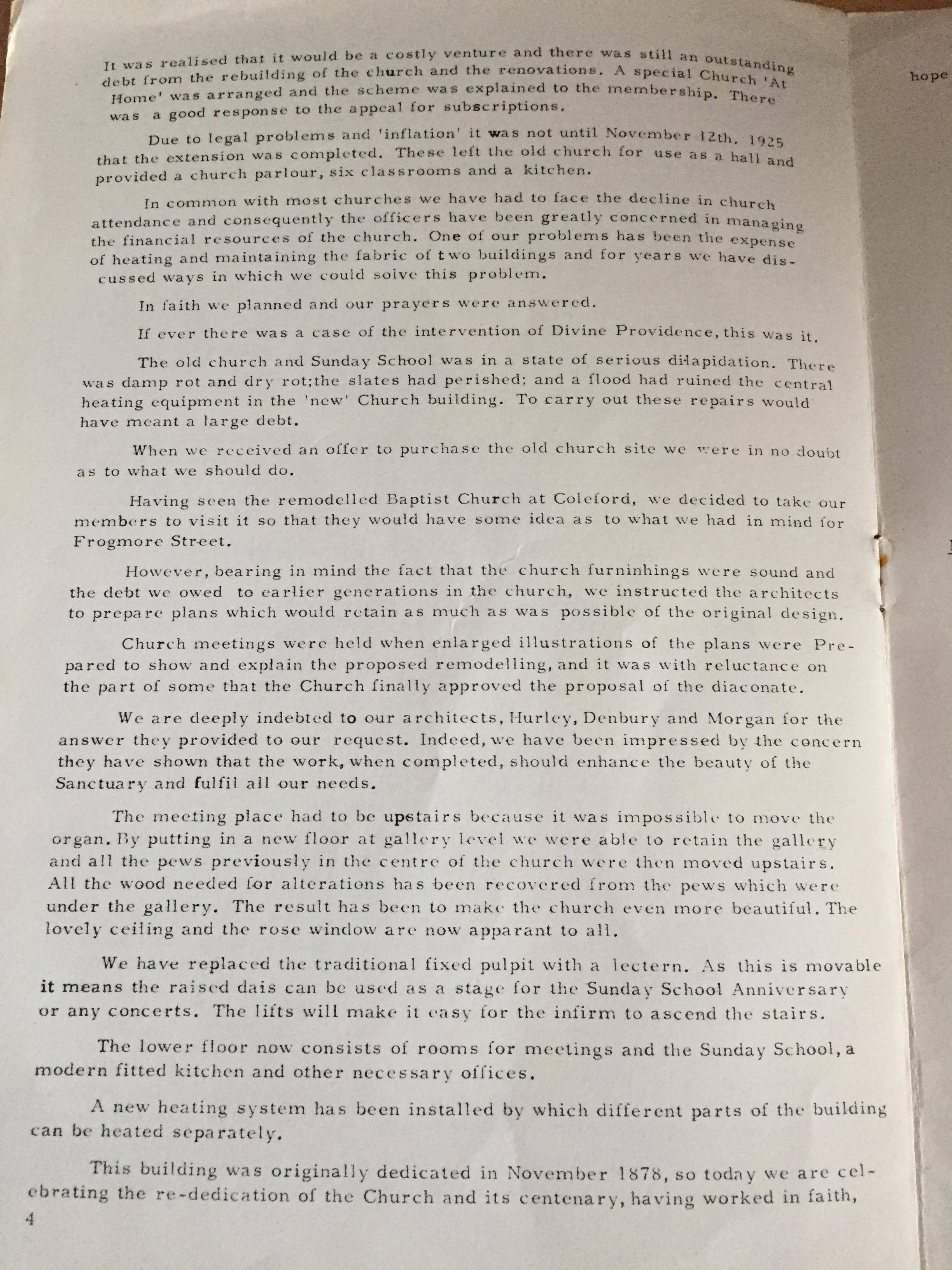 The information above was kindly supplied by Rhian Auty.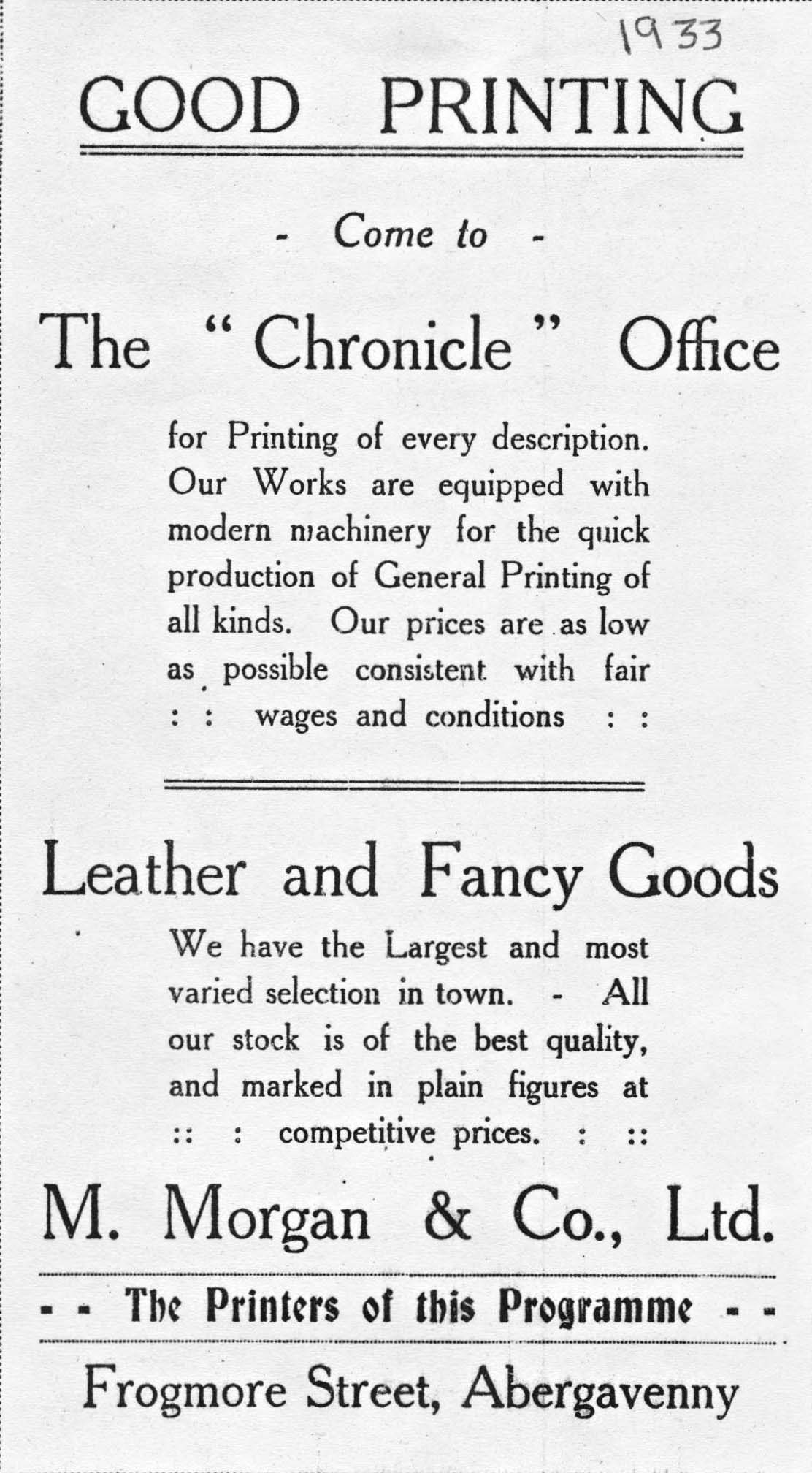 If you have any further information about this property please email alhs@live.co.uk