27 Nevill Street
Main details
Address:
Present Occupier:
Present Owner:
Ground Floor:
Other Floors:
Date when first used by present occupier:
27 Nevill Street
Trading Post
coffee bar
Accommodation

Before and After Images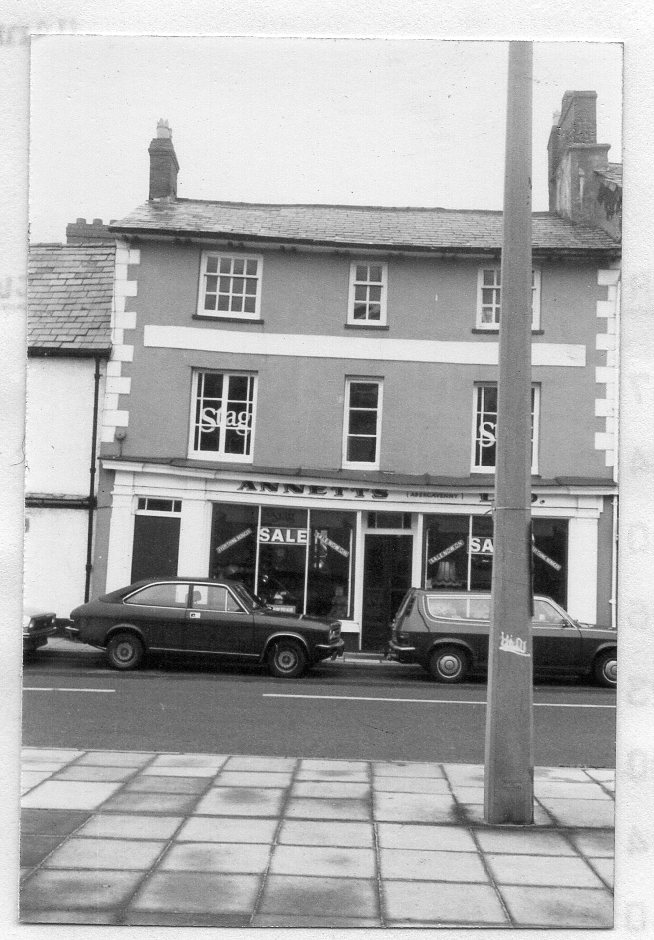 1979/80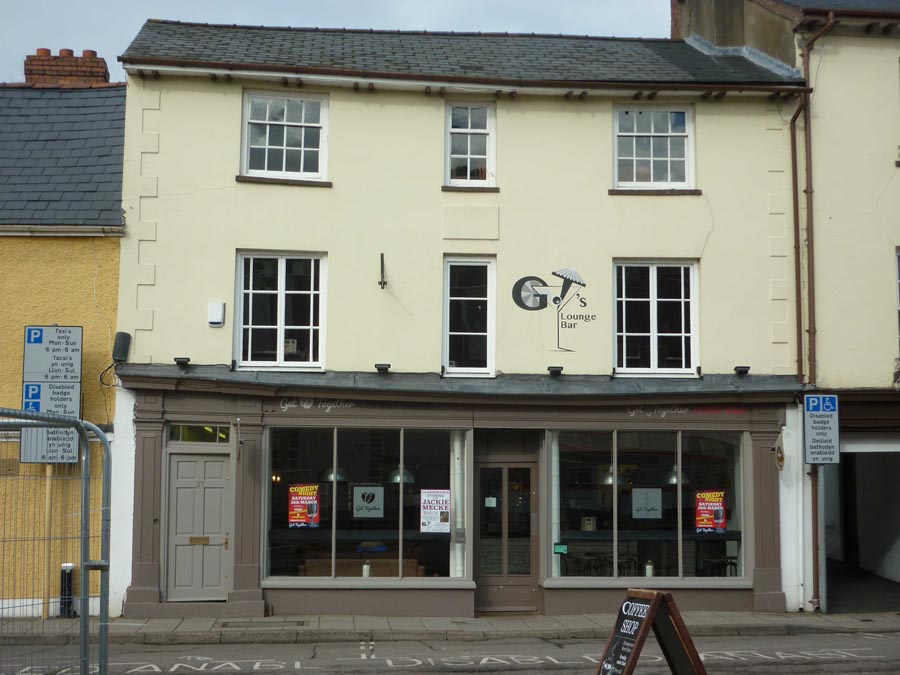 2016
---
About the building
Originally a two storied, jettied, half-timbered house; the jetty resting on the still visible sagging beam. The front was refaced and the third storey added in about 1800 in a lively Italianate style. (source: A Tucker)
The upper windows, console brackets and low pitch of the roof are of early Regency style. The first floor windows are original. 18th century hollowed elm pipes went straight through where the extension is now. (source: occupier in 1970)
The late 19th century shop front has pilasters and more modern plate glass. Green wood was used for the bressamer beam and it would have sagged from the beginning. The columns are of cast iron. (source: L Hurley)
Recent history
Feb 2019 : Trading Post coffee shop moved here from no. 14 Nevill Street
From ? to 2019 : Get Together – Coffee Shop
1961 – 1991: Annetts, Furniture (owner Corinne & Bernard Trafford)
2000: Kolvox computer products
---
Previous occupiers
Henry Walters (lived at 18 Nevill Street and was the brother of the landlord of the Vine Tree)
William Goss/Charles Augustus Roberts who moved to46A Cross St about 1895.
Tailor/Cabinet Maker, Uphosterer, etc.
"         " (moved from 14 Nevill Street)
James McMasters, Heinz & Co
In residence: husband, wife, 6 children, 4 assistants, 2 servants and a nurse
---
Other information
owners listed on deeds:
1665:  Roger Williams & wife June & others (of Glamorgan) sold for £60 to
William Robert & wife Marie, second wife Anne, called the Pye Bull to
Richard Roberts Esq d 1715, bequeathed to daughter Mary Roberts, then grandson Richard
Richard Roberts  d 1759 bequeathed to son
John Roberts   d 1785, bequeathed to wife and brother
Martha Roberts & Dr Roberts
Baker Gabb & James Gabb
Miss Sarah Price, bequeathed to nephews and neice
Mr James Yarworth and others
1814   Miss Mary Lewis
1835   Elizabeth Pearse
1836   Col William Pearse
1837   Mr John Pewtriss bequeathed 1848 to sisters Clara & Sarah Maria Alsop
Sarah Maria Alsop
1864   Mr David Gwynn
F C Gwynn   1882 Mortgaged to Abergavenny & Monmouthshire Building Society
Abergavenny & Monmouthshire Building Society
Mrs H Deleme
1901  Mr Thomas Delafield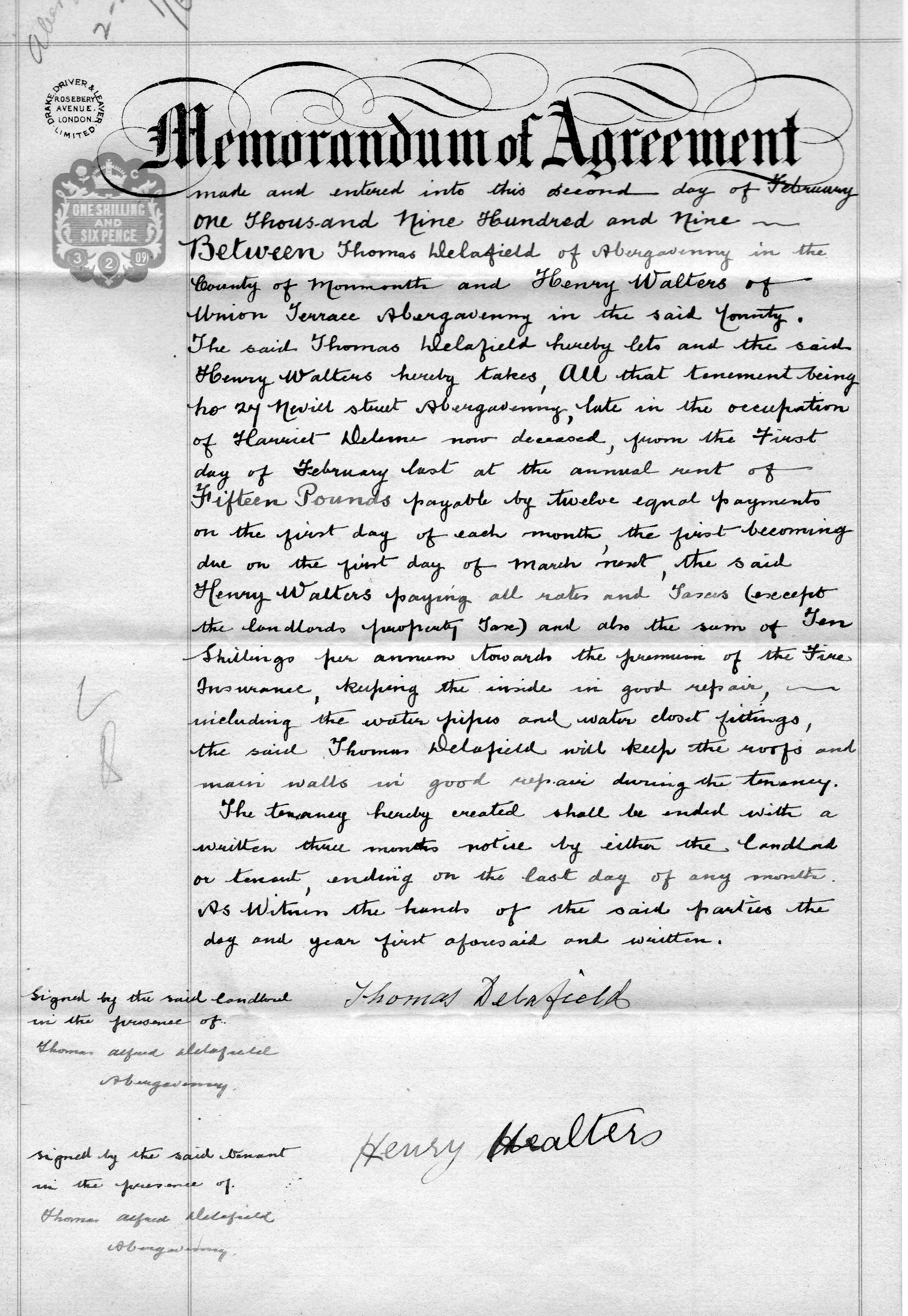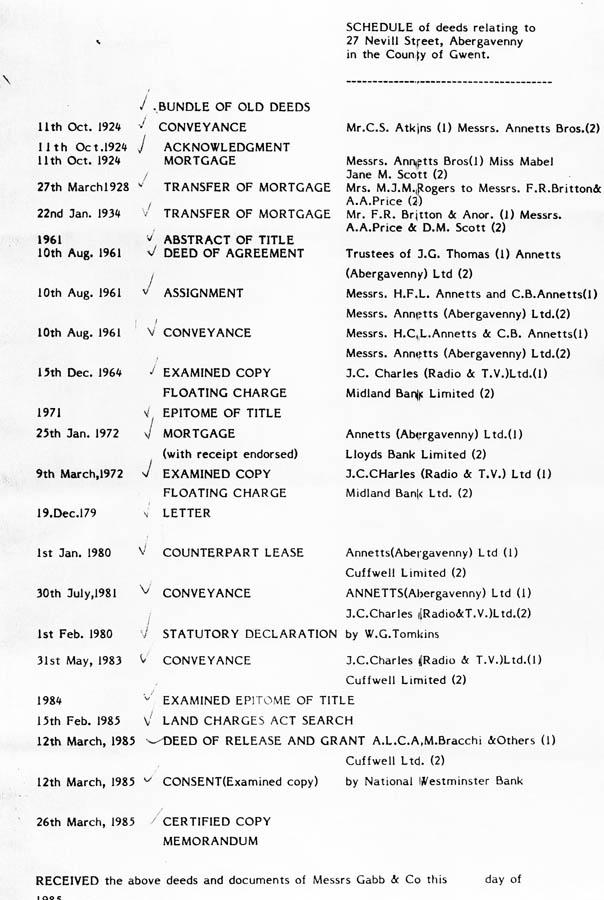 If you have any further information about this property please email alhs@live.co.uk