29 Nevill Street King's Arms
Main details
Address:
Present Occupier:
Present Owner:
Ground Floor:
Other Floors:
Date when first used by present occupier:
29 Nevill Street
King's Arms Public House
Restaurant & rooms 

Accommodation

Before and After Images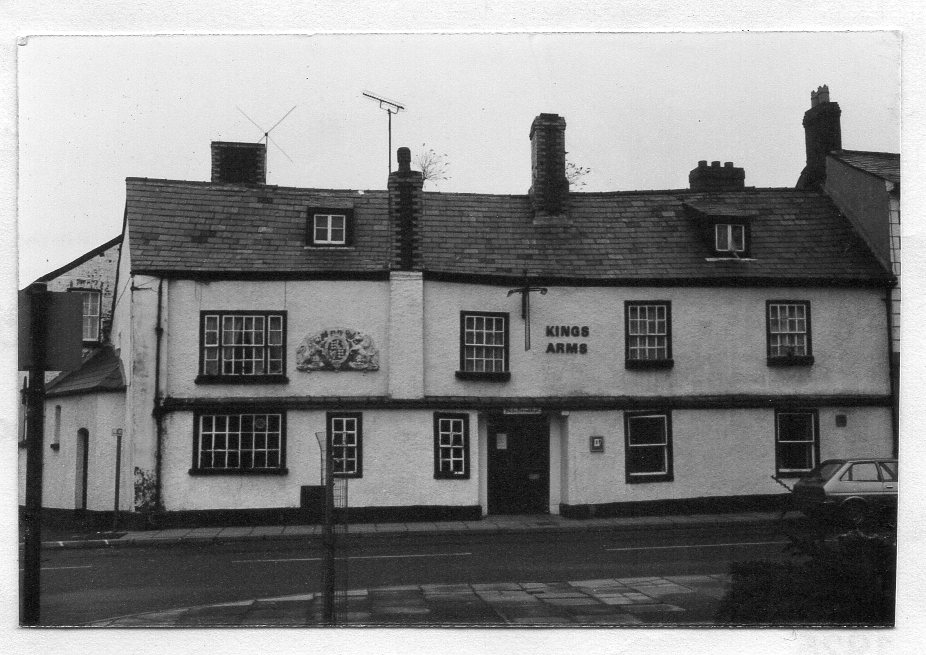 1979/80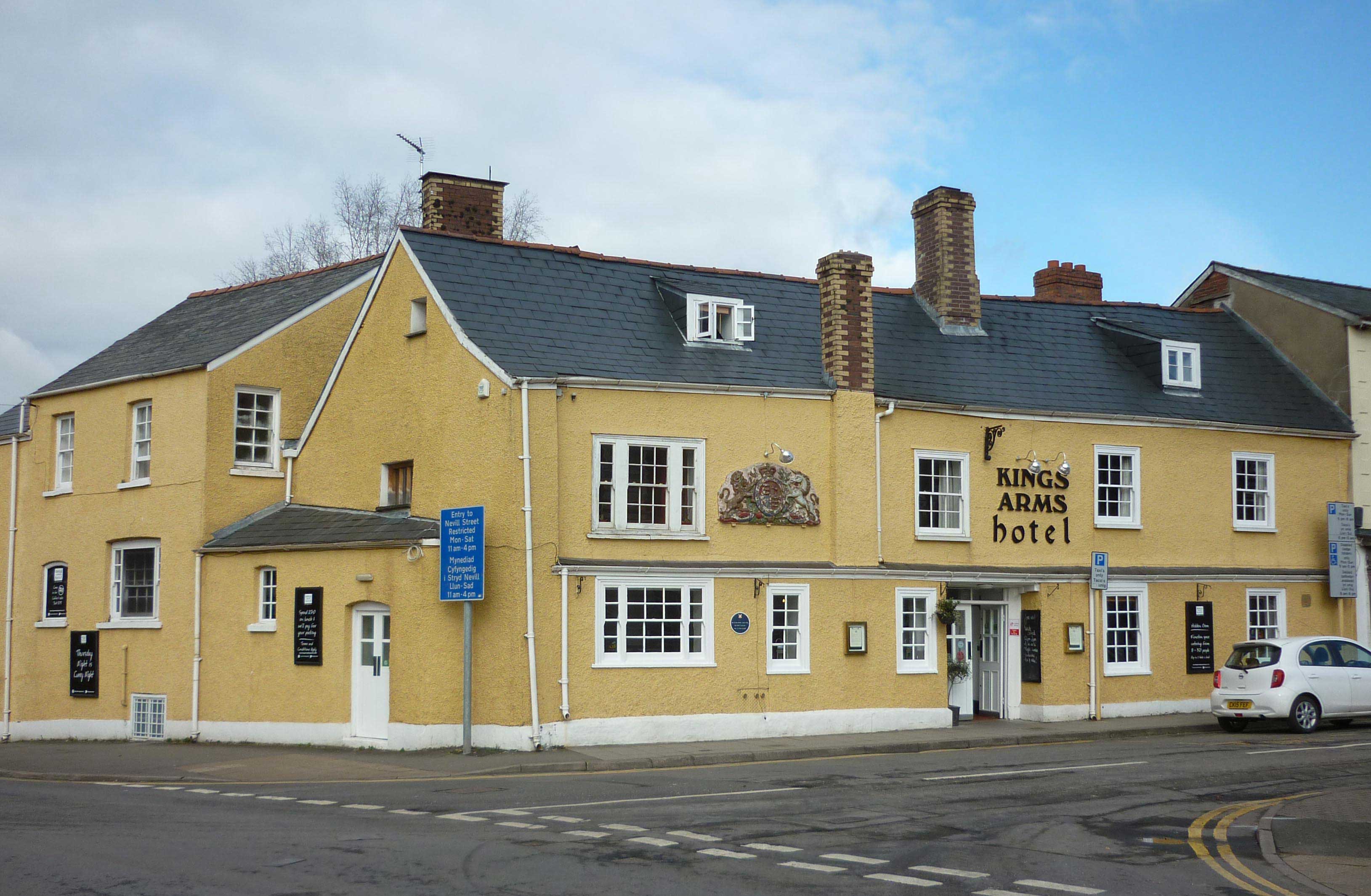 2016
---
About the building
Built 1680 – 1700 (Louis Hurley) A typical 16-17th century coaching house.
Small windows on each side of the fireplace beside the present front door are a typical early house design, seen in Pembrokeshire, Devon and the border lands of South East Wales & England.
The ground floor of an originally jettied and timber front has at some time been built out to the first floor wall. The early heavy sash mouldings of the windows were replaced with lighter versions. The dormer window is recent. The chimney stacks are Edwardian fashionable yellow & red brick. The butt jointed tiles have been replaced with socketed ones. Note the sprocheted eaves to tighten the tiling. The coat of arms was thought to be that of Charles ll but is now thought to be a later Georgian coat of arms.
The wooden beams over the bar in the back room have the inscription "Good quartering for ever 1817 King and 15 Huzzars …….Hall  Troop 24.
The gardens of nos 19 – 27 were at one time part of the gardens of the King's Arms (C Price)
The endways on position to the street suggests that there was little pressure on building land in the outer part of the town by the West Gate.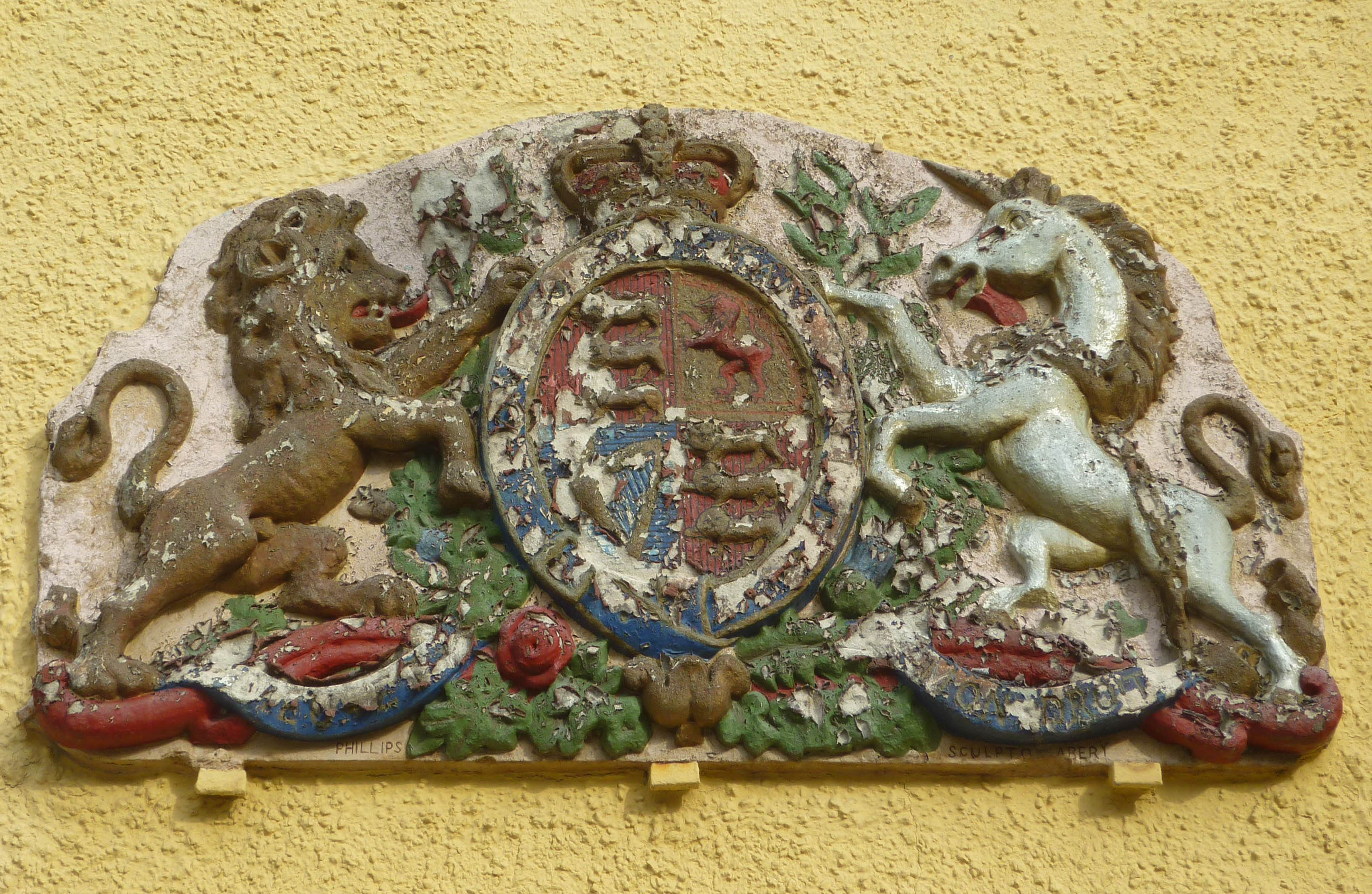 Recent history
Text to come here.
---
Previous occupiers
Prop: David William Fenner
"       "       " (coach to Merthyr Tydfil Tues, & to Tredegar, Tues & Fri.)
John Baswin, victualler, his wife,4 children
5 lodgers, 3 servants and 2 coachmen
Prop: John Whitmore Blashfield
"       "       " & maltster
Prop: Whitmore Blashfield
" a certain house called King's Arms"
---
Other information
For more information on 29 Nevill Street click
* here *
The earliest record of a "King's Head" in Nevill Street refers to no 7, which was leased between 1712-1757. The first landlord recorded for the present King's Arms was Edward Blashfield in 1811, who had previously kept the Cow Inn (no 14 Nevill Street).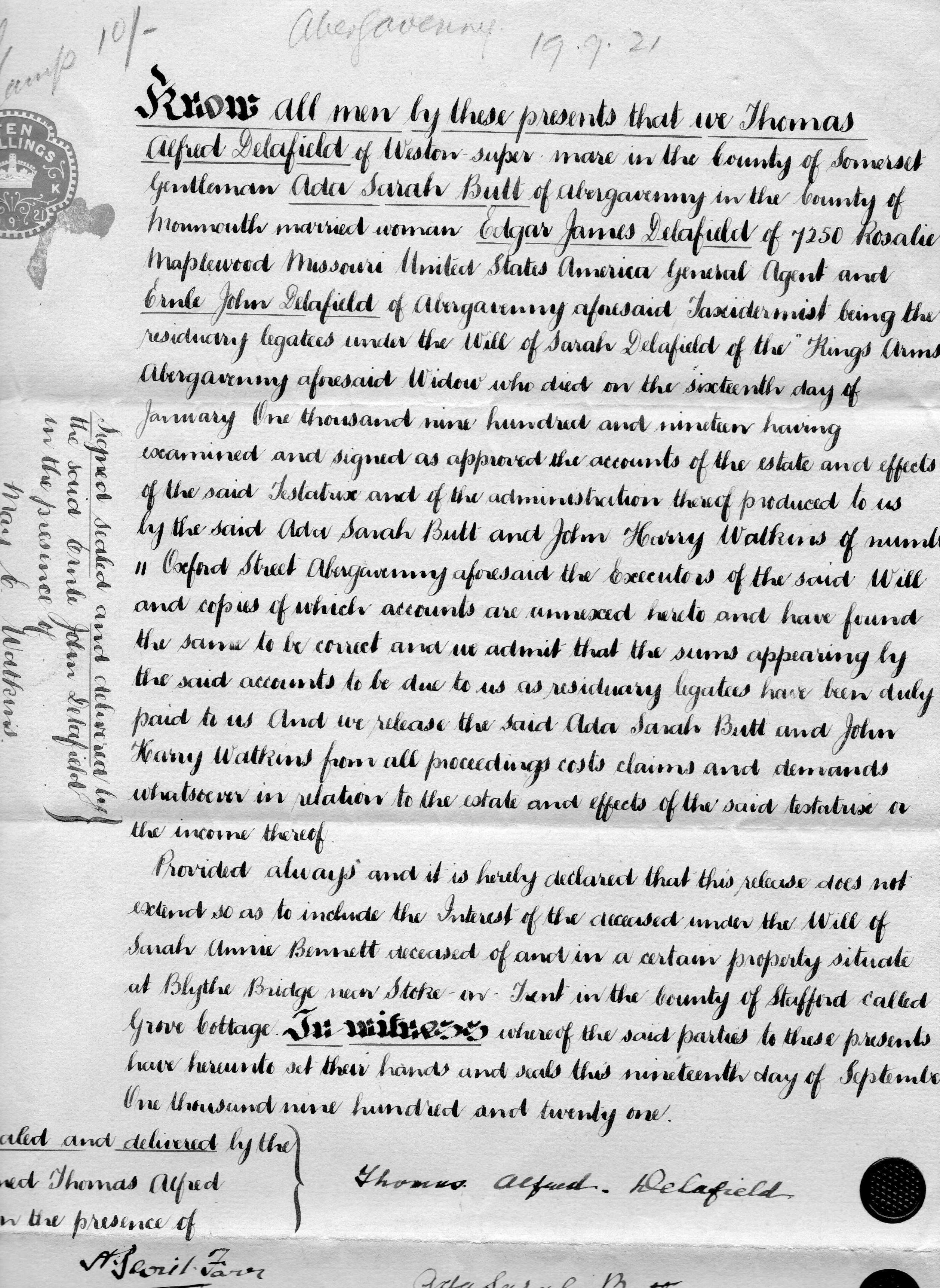 If you have any further information about this property please email alhs@live.co.uk