3 High Street
Main details
Address:
Present Occupier:
Present Owner:
Ground Floor:
Other Floors:
Date when first used by present occupier:
3 High Street

Johnsons the Cleaners/Timpson shoe repair/The Photo Expert
grd fl: shop; other floors : storage
Before and After Images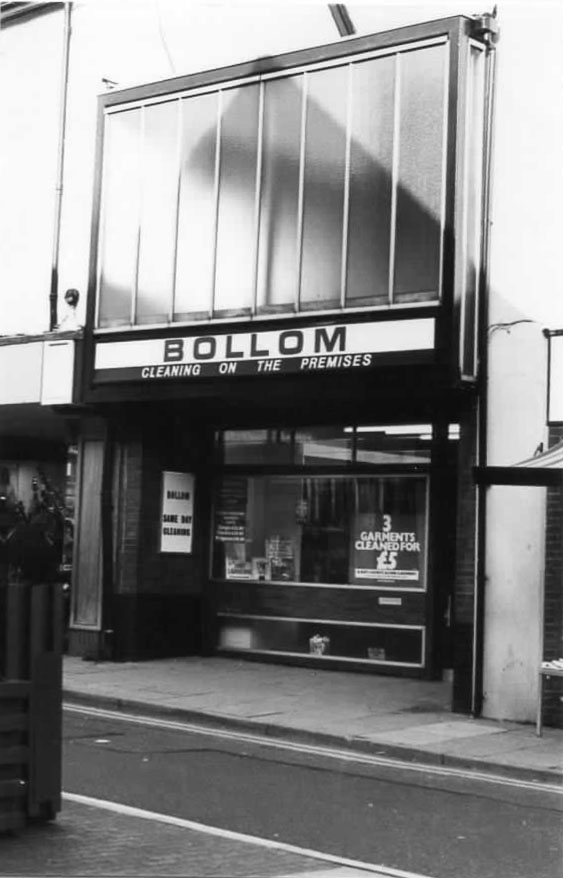 1979/80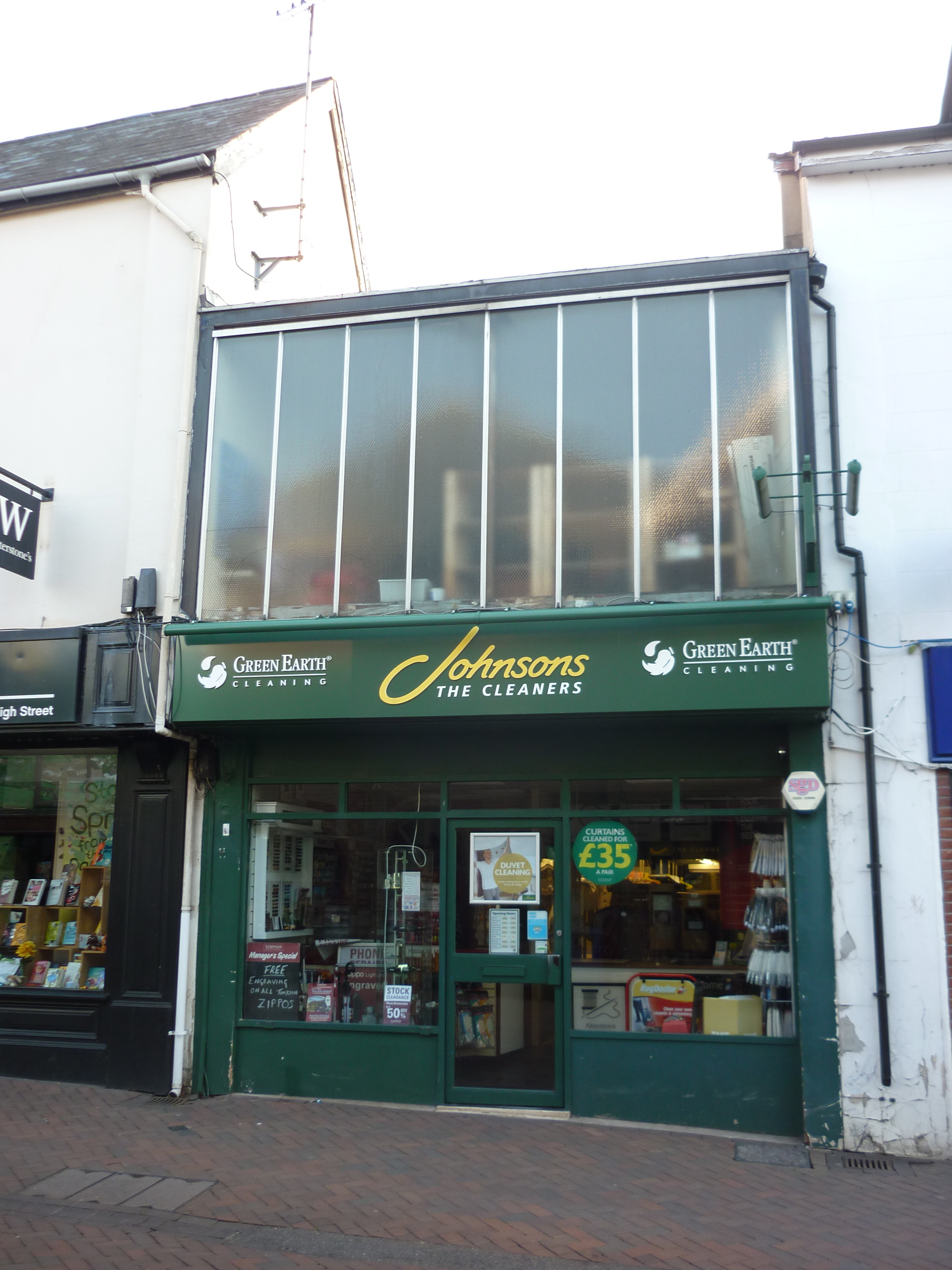 2015
---
About the building
The previous building on this site was of local stone, built in the late 16th century and had a cruck roof. It was demolished in 1961 and an Elizabethan lattice window is now in the museum, also some 19th century wallpaper.
Printer's proofs from 1810 – 53 were found hanging from the rafters in a walled-up attic including street ballads and execution broadsheets and a Moore's almanack for 1836.
There were four cottages at the rear. Photographs of the old building can be found in the museum.
Recent history
From 1986 – Bollom Dry Cleaners
From 1973 – Welsh Dry Cleaners
From 1961 – Principality Dry Cleaners. Advertisement for girl assistant in 1969.
---
Previous occupiers
(old building demolished?)
Harriet Carey (until 1921)
Frederick Rolfe Crockford
Thomas & Edmunds (Minerva Printers and Booksellers)
Stationers, printers and newsagent
Henry Thomas & John Edmonds
Henry Thomas & John Edmonds
Printer, bookseller, patent medicine vendor
as above
(employing 4 men)
---
Other information
James Hiley Morgan moved from Brecon to Abergavenny in 1821.
Miss Gladys M Harrhy had moved to 20 Frogmore Street by 1926.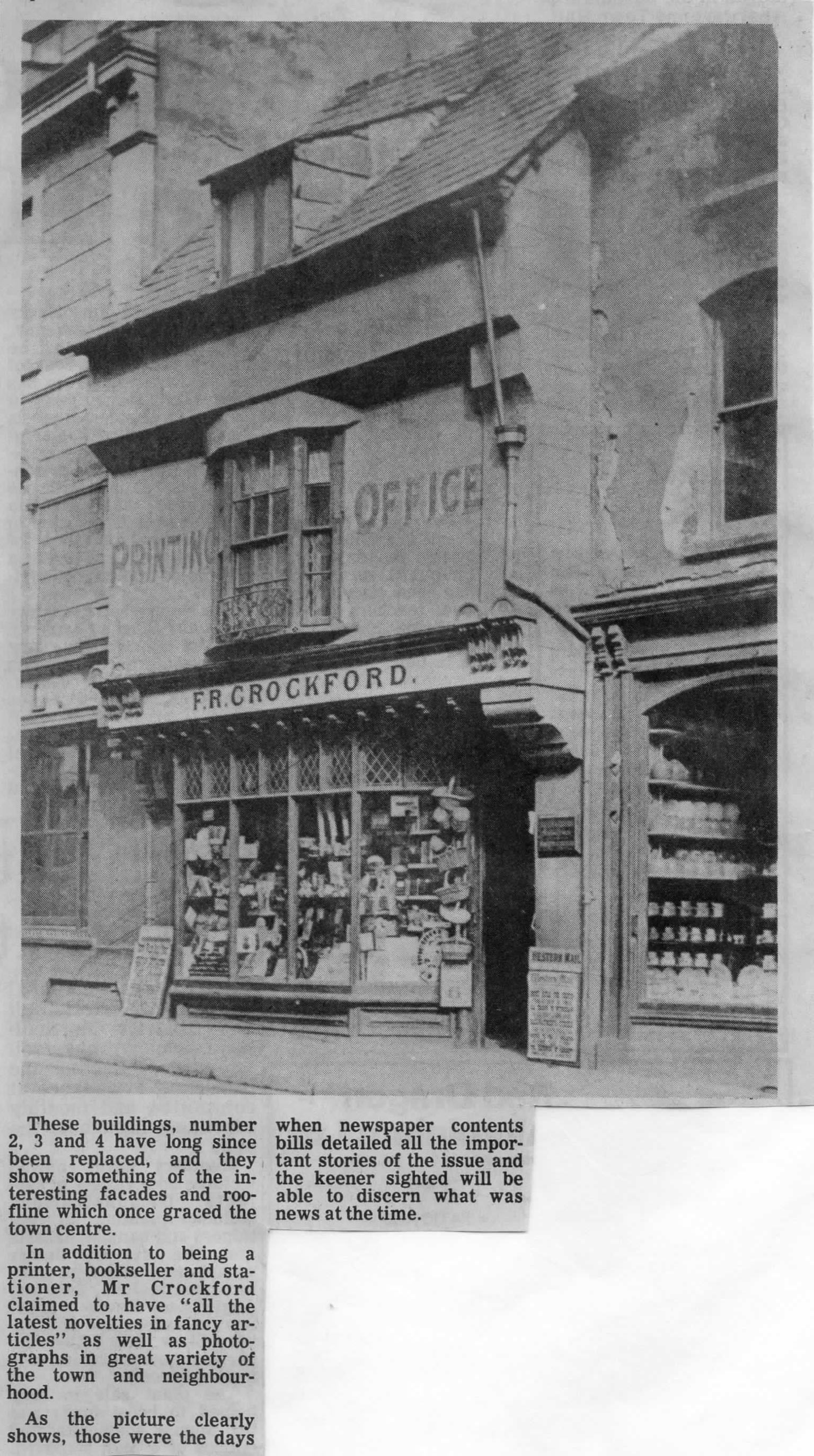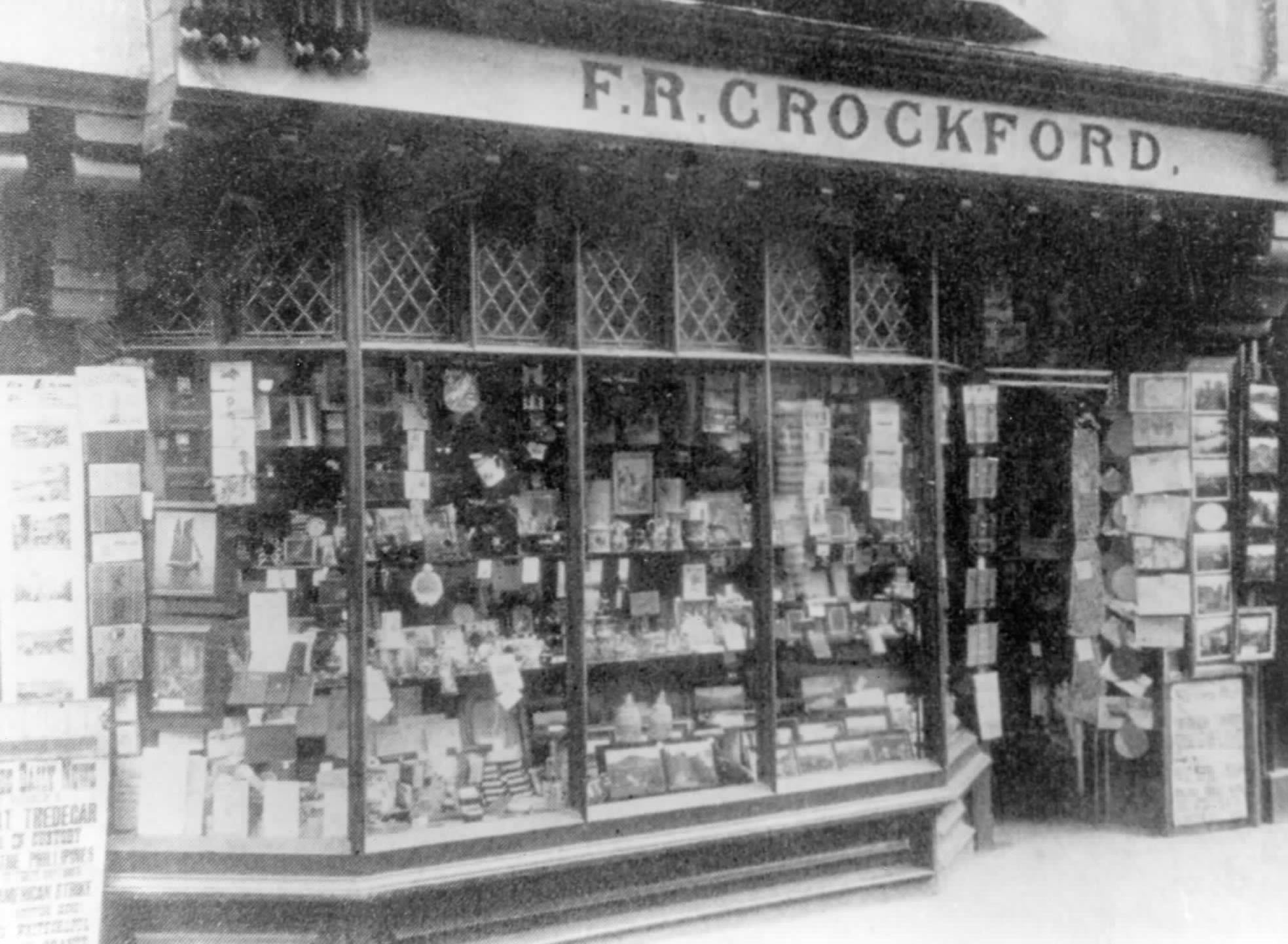 If you have any further information about this property please email alhs@live.co.uk