3 Nevill Street
Main details
Address:
Present Occupier:
Present Owner:
Ground Floor:
Other Floors:
Date when first used by present occupier:
3 Nevill Street
Shackleton's 
photographic shop
Before and After Images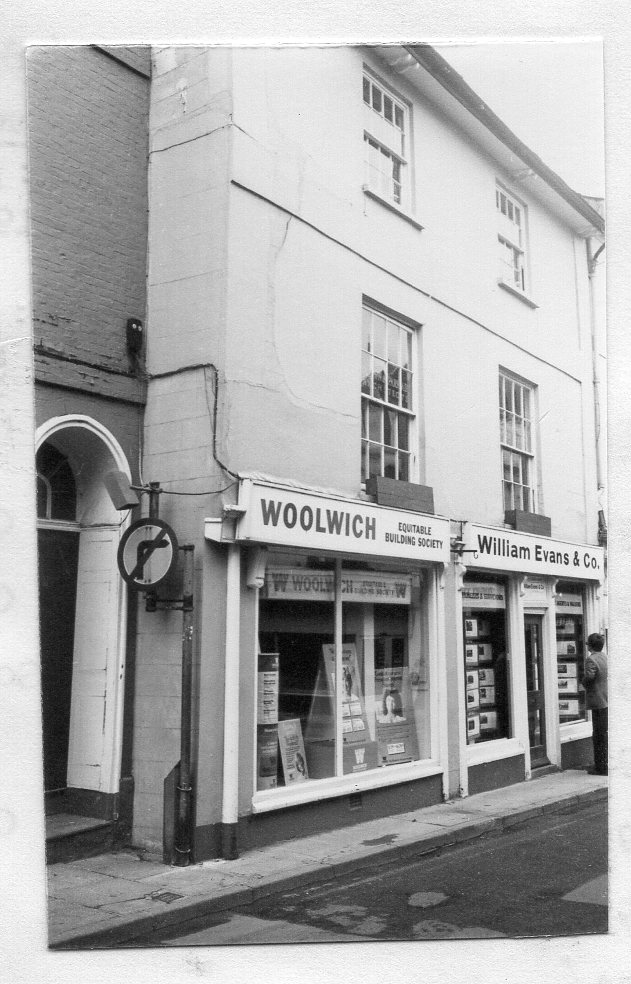 1979/80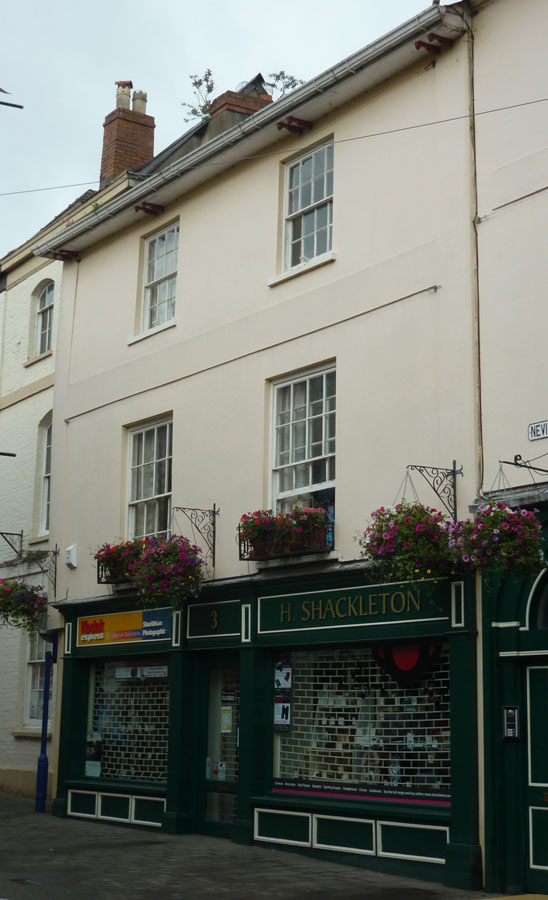 2016
---
About the building
A listed timber framed building.
Late 19th century shop front. Window glazing bars intact at the front.
1810: Public house called The Raven – see No1 Nevill Street. Upstairs rooms used to have numbers on them, said to be from when it was a hotel.The front part was used as a bar, the lockable wire cages in front of the bottle racks were in the cellar.
Human bones were found in the back yard in 1980, thought to come from the graveyard of St John's church.
Original fireplace uncovered by William Evans during renovations in 1978. Oak staircase and oak floors with 18″ wide boards. Timber structures with rough cut beams revealed. Square stone sink for washing removed to Mr Evans' home. Gothic window at 1st floor landing level at rear (facing north). (source Mr Evans.)
"Tudor Rose" stained glass window taken to St John's church.
Recent history
1981 – 1991 at least: William Evans Estate Agents also in 1991: Border Commercial Sales, licensed properties and business sales
1980:owner & occupier: Peter Brown & Parnaby, Architects. Also, William Evans,Estate Agent.
1978: occupied by William Evans,Estate Agent.
1977 – 1978: owner & occupier, McQillam, Solicitors.
---
Previous occupiers
"      "      "/
Phillips & Son & Missess Phillips
William James Price
"      "      "
Upholsterers
Chemist
Samuel H Steele/ Henry Thompson
Physician & residence
Raven Hotel
William Griffiths
Henry John Valentine
---
Other information
If you have any further information about this property please email
alhs@live.co.uk