30 Monk Street, Lulworth House
Main details
Address:
Present Occupier:
Present Owner:
Ground Floor:
Other Floors:
Date when first used by present occupier:
30 Monk Street, Lulworth House
Offices for variety of users (see recent history)
—
Offices
Offices
20–
Before and After Images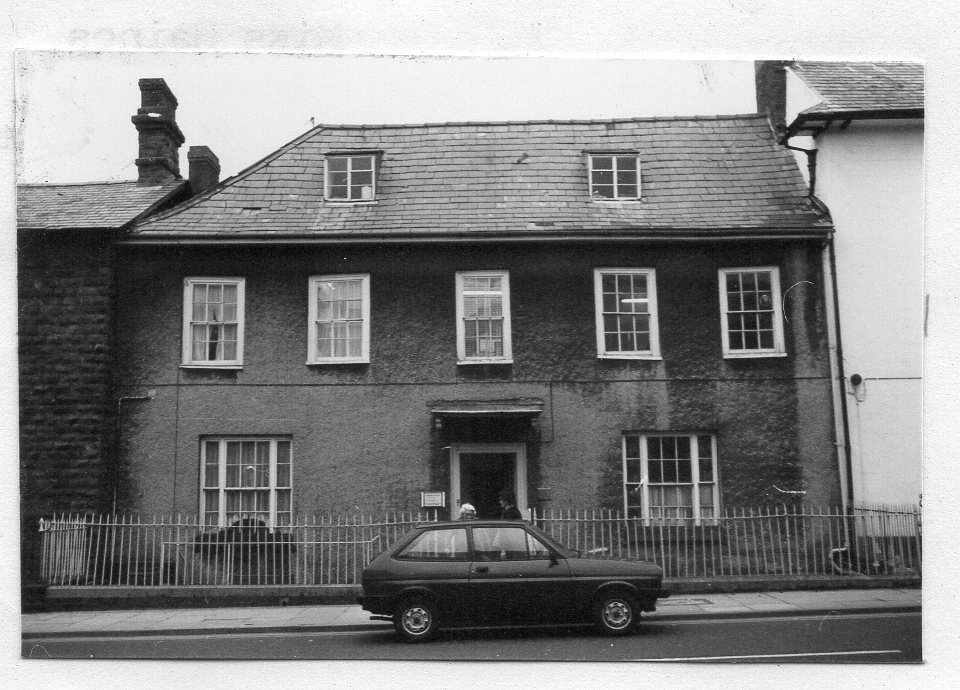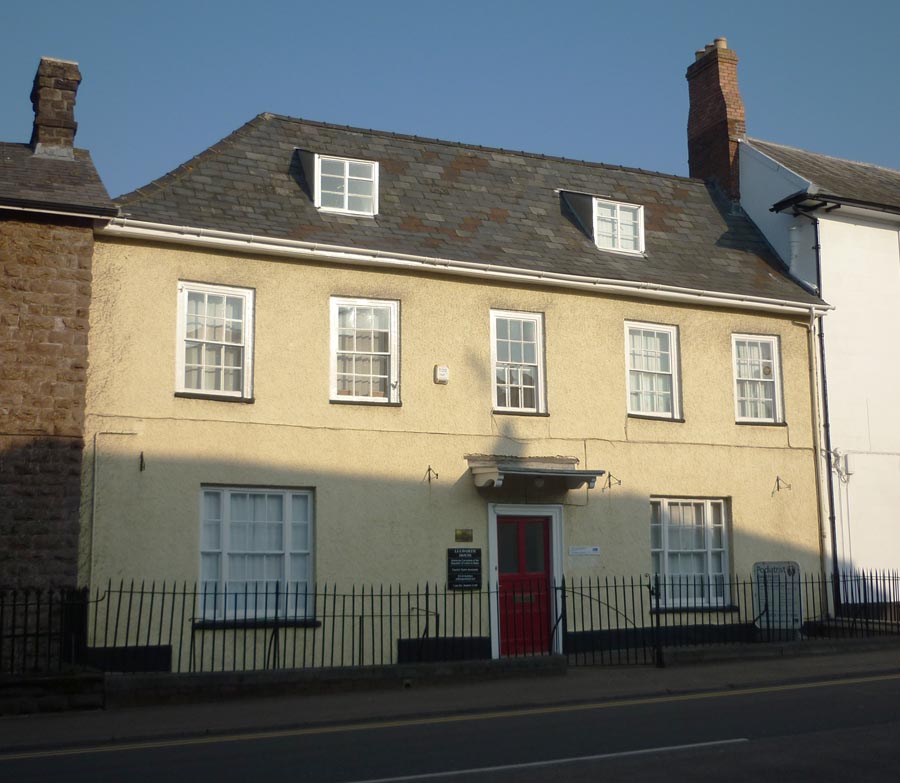 1979/80                                                                2015
---
About the building
Shown on a watercolour of 1783 (A/4522-0) and the 1800 map.
Recent history
from 10 January 2023: The Makers Crafts Gallery -artisan collective showing work of makers, artists and craftspeople from around Wales and the Borders
May 2022 : Corylus Therapies – Reiki, Crystal Therapy etc.  (NB Claire Johnson is still in this building but ? other tenants)
Currently, 2015, occupied by: ground floor right, Claire Johnson, Podiatrist. Other offices, RED Builders (Abergavenny), Taurus Taylor Associates, Management Consultants and Riga Developments Ltd, Estate Management.
1963 to at least 1980:  Occupier, Mr D Downey, owner, Mr J Hill, builder. Ground floor left residential, ground floor right, chiropodist, other floors offices.
Between 1958 to 1963, Miss Jackson chiropodist, then Miss Haines, chiropodist, then Mr Bowcher, chiropodist.
Around 1958, converted into flats & offices, including Peter Bishop, Solicitor & Ministry of Agriculture & Fisheries.
---
Previous occupiers
Teacher of Music & organist at St Mary's Church
Samuel Hugh Rattray Davies MRCS LRCP
Surgeon, moved to Leven House
Henry Meredith (brother of the grocer at 5 Cross Street)
Joseph Bishop (Charter Mayor)
District Manager LNWR Railway
---
Other information
Joseph Bishop (1895) was in office when the Severn Tunnel was under construction. He was appointed manager of the London & North Western Railway in the Abergavenny District. On the opening of the Severn Tunnel in 1888, he was appointed to supervise the through working of the North Western Company's traffic to and from the north and west of England.
He was elected to the Board of Improvements Commissioners in 1868 (becoming chairman in 1883) and to the Urban District Council in 1894 (becoming chairman the following year), but subsequently resigned due to pressure of work.
On the creation of Abergavenny into a Borough, he was unanimously requested to accept the position of the first mayor of the borough, under the restored charter, on the 9th November, 1899, but illness prevented him from continuing from April 1990, and he died in 1902 after 23 years of service to the town. (Obituary in Hereford Chronicle)
If you have any further information about this property please email alhs@live.co.uk