32 Monk Street
Main details
Address:
Present Occupier:
Present Owner:
Ground Floor:
Other Floors:
Date when first used by present occupier:
32 Monk Street
Gabb & Co
Gabb & Co
Solicitors Offices
Solicitors Offices
1760 in various combinations
Before and After Images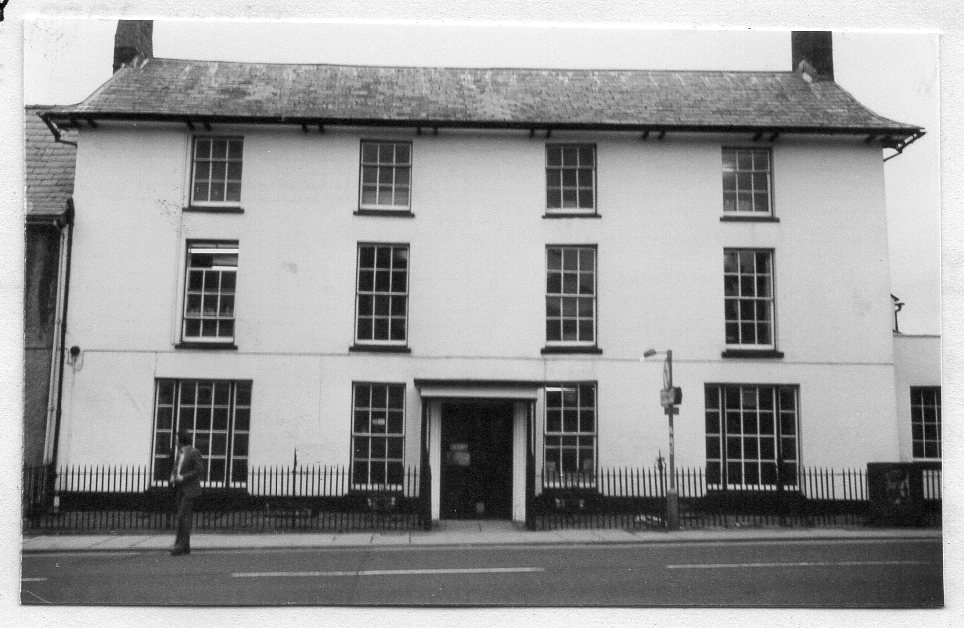 1979/80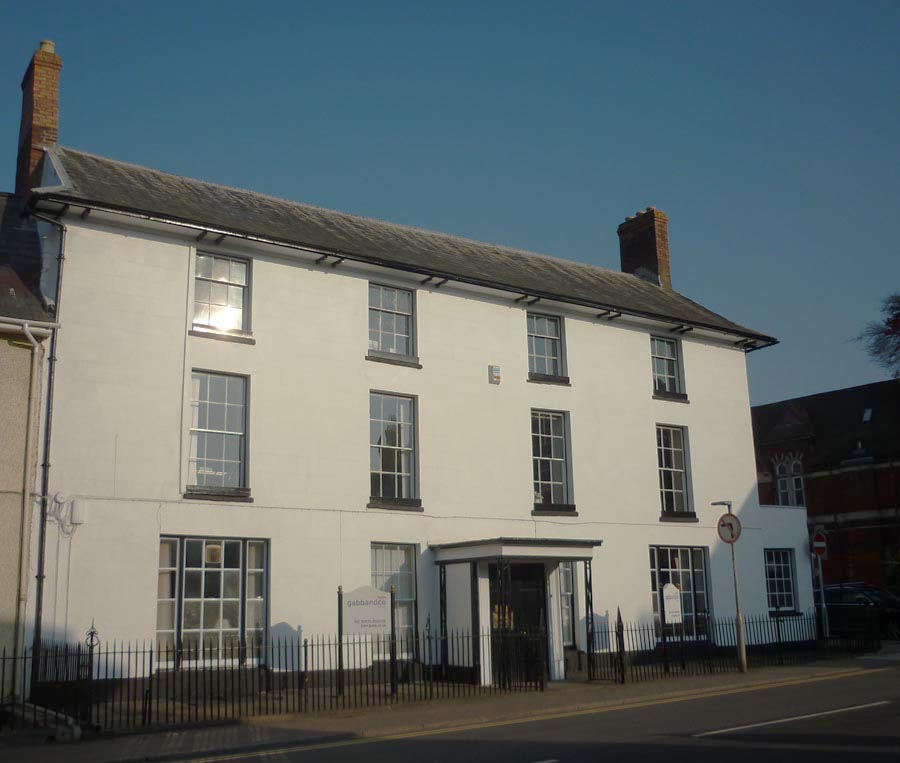 2015
---
About the building
Recorded since 1760. Elegant Georgian House, staircase with wrought iron hand rail and railings rising from hall.
Wrought iron railings on front wall with basement for storage behind.
Recent history
Since 1958: Gabb & Co solicitors offices
---
Previous occupiers
to 1946: Gabb Pryce (or Price) & Fisher
Solicitors, house and office
1821-1831:
Baker Gabb & Son
1781-1791:
Gabb, Baker & Gabb
1760 – 1781:
Thomas Gabb
---
Other information
Oakden Fisher was clerk to the Abergavenny group of schools
Gabb & Co were the premier solicitors in the town and information has been gained from their papers which are deposited at Gwent Archives.
Mr Secretan Woodhouse a partner in the firm during the 1830s to 1850s had much to do with settling he famous dispute about the gas monopoly around 1836.
If you have any further information about this property please email alhs@live.co.uk