34 Monk Street, now 2 Lower Monk Street
Main details
Address:
Present Occupier:
Present Owner:
Ground Floor:
Other Floors:
Date when first used by present occupier:
34 Monk Street
now 2 Lower Monk Street
Converted into apartments
Accommodation

Before and After Images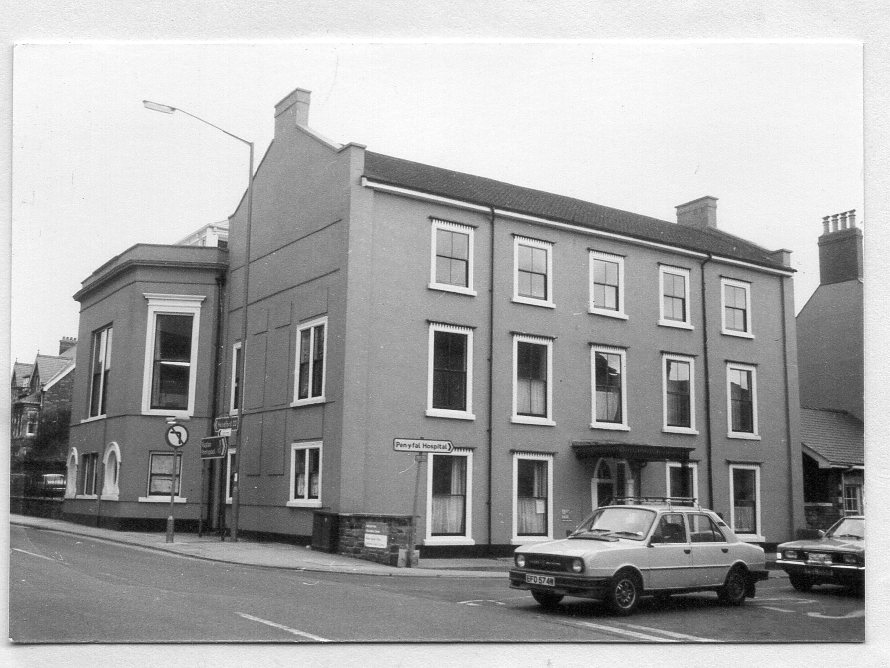 1979/80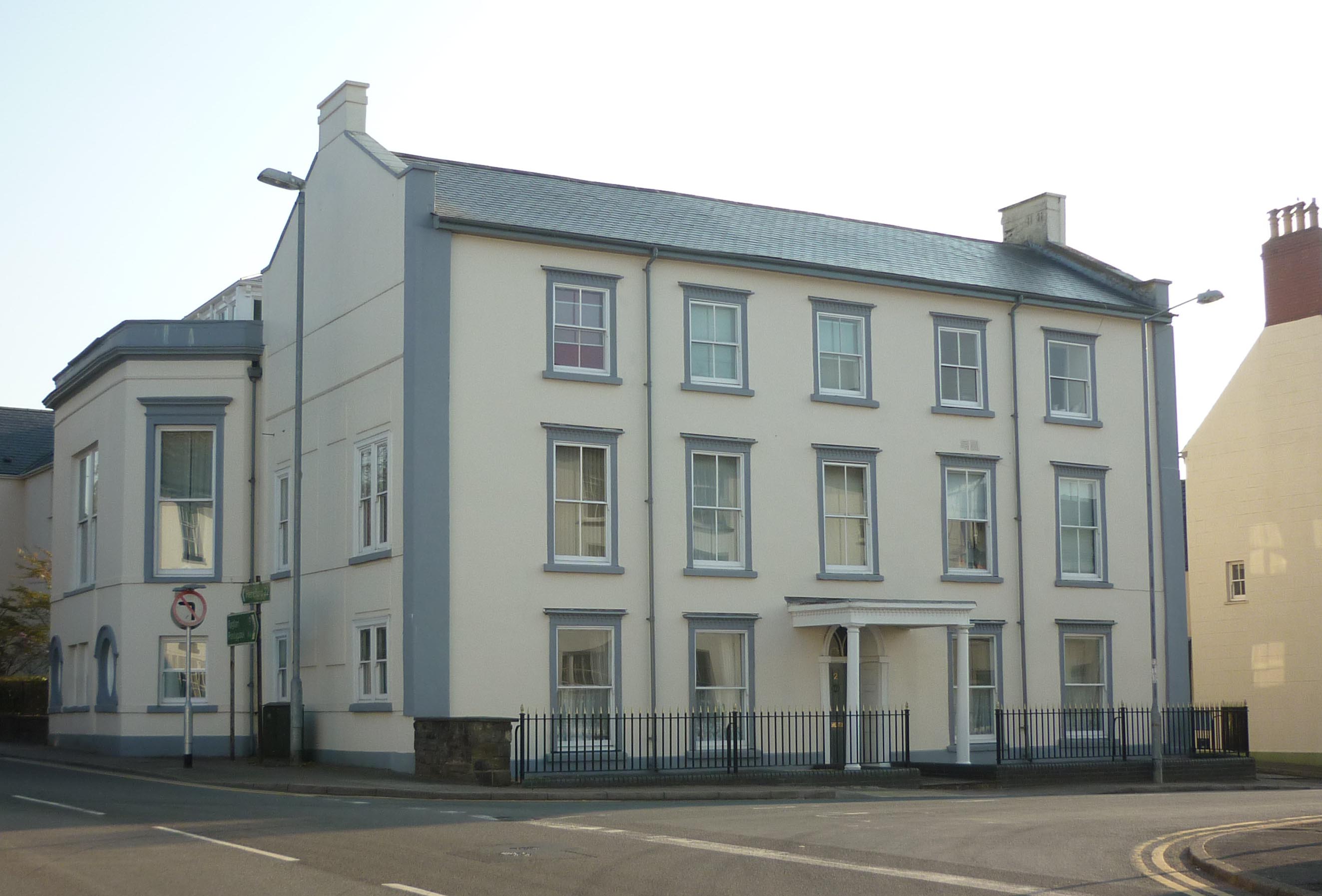 2015
---
About the building
Extract from Bradney's History of Monmouthshire 1906
The house now occupied as a County Club was for many years the residence of the family of Roberts.
John Roberts Esq. by his will dated 25 June 1785, left it to his wife Martha for her life, with the remainder to his brother, William Hayward Roberts, Provost of Eton. These two sold it to Ann Gunter, spinster, who by her will dated 1805, left it to Lewis Osborne, Steward to Lord Abergavenny, after whom it became known as Osborne House. He by his will left it to Miss White, who married Walter Powell of London, and had an only son, Osborne Capel Powell, who in 1859 sold it to John Harris Conway. About the year 1890 it was sold by the representatives of Conway to the County Club.
Before the new Hereford Road was made, this house, so far as the north side was concerned, was in the country and most of the land on which there are now villas belonged to the estate. Bailey Park was part of the estate.
Recent history
This house later became the Headquarters of the Monmouthshire Constabulary. When the HQ moved to Cwmbran in the 1960s, the premises were used by the Brecon Beacons National Park as an Information Office, and by the Registrar of Births, Marriages and Deaths until at least 1983.
---
---
Other information
From 1835 to 1871, John Harris Conway had a wholesale and retails grocery at Nos 7 & 8 Cross Street. His son, John Harris junior, ran a brick, lime and coal and salt merchants from No 11 Nevill Street around 1875 and (calling himself a tinplate manufacturer) lived in the house in 1871 and 1875.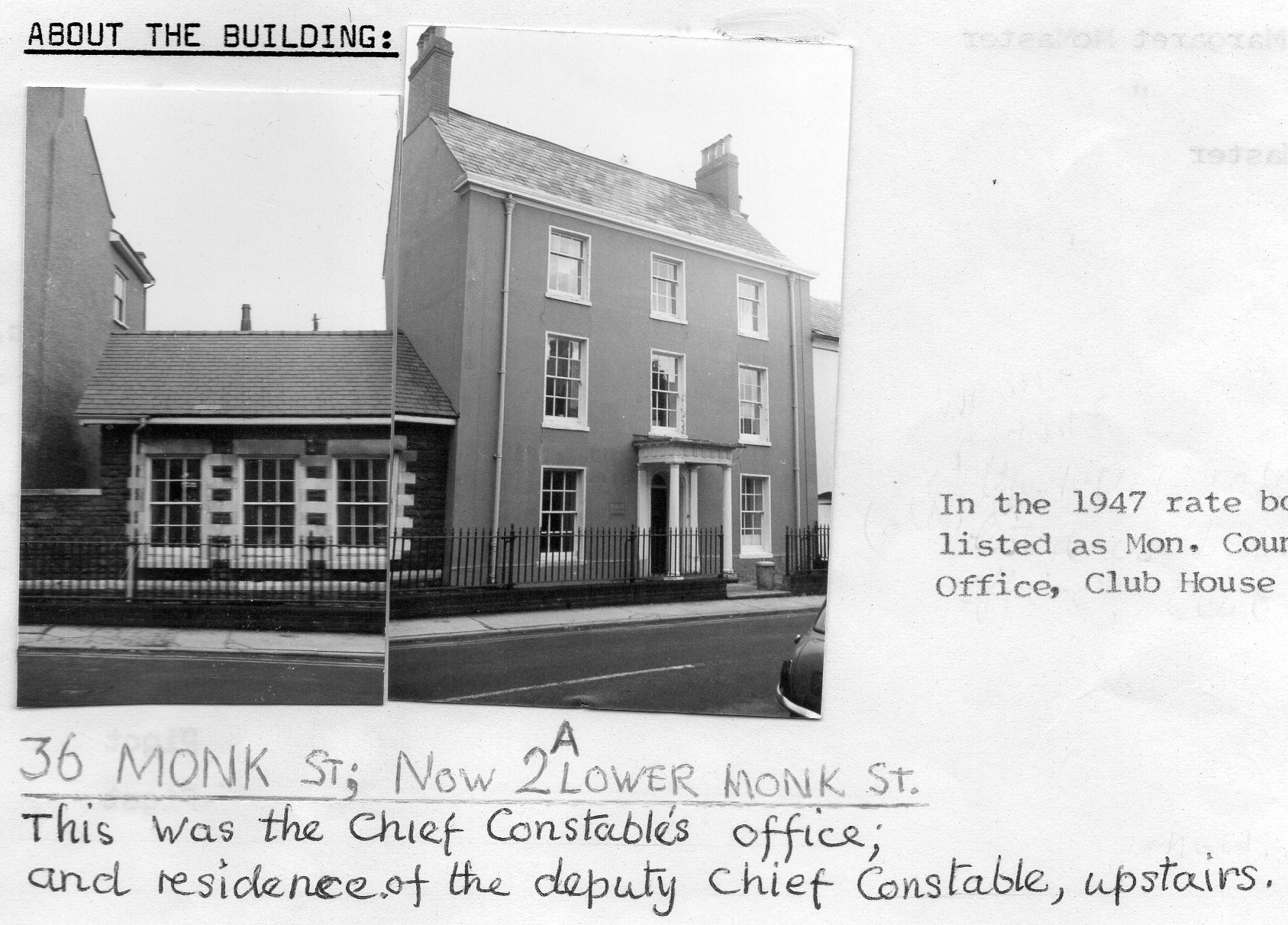 If you have any further information about this property please email alhs@live.co.uk