34 Nevill Street
Main details
Address:
Present Occupier:
Present Owner:
Ground Floor:
Other Floors:
Date when first used by present occupier:
34 Nevill Street
also known as 22 Castle Street
Demolished
Before and After Images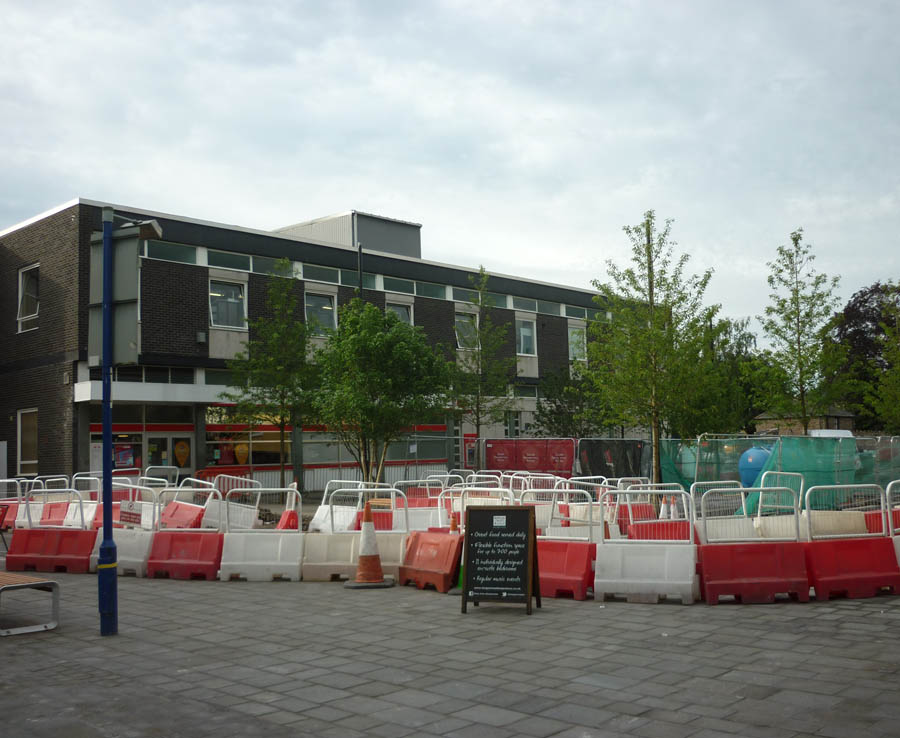 2016
---
About the building
Site cleared for new Post Office about 1962.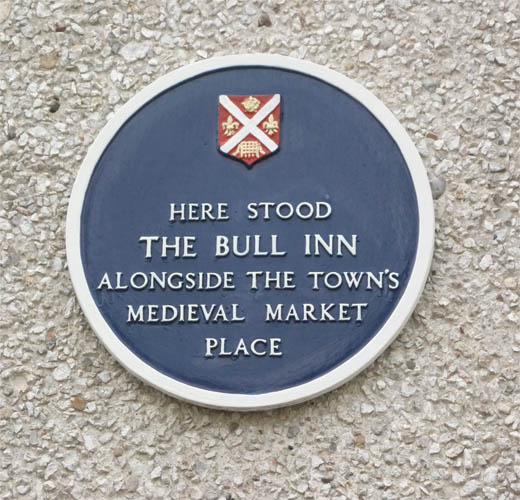 No 34 was on the corner of the old Nevill Street and Castle Street in a row with nos 32, 30.
No 28 was incorporated into no 26 St John's House. See sketch map below.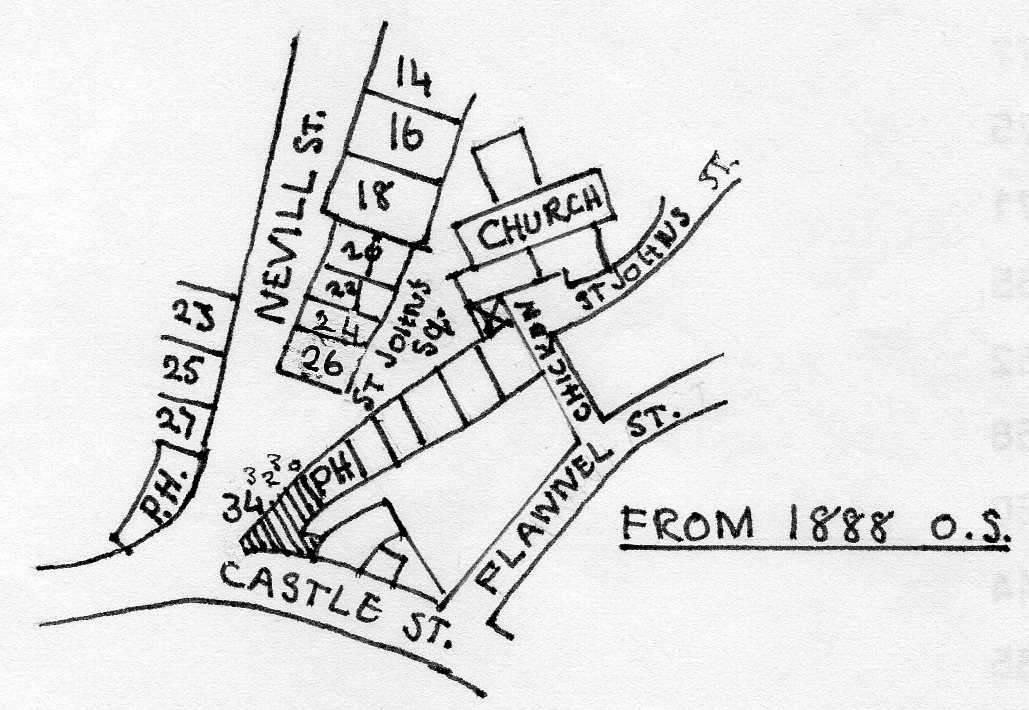 Photograph in Museum showing the property.
Recent history
In 1929, when the license of the Bull Inn was withdrawn, Mr Edwards, who owned both properties (and 32-30) came to live at this shop. There is a picture of Peter Thorneycroft sitting outside painting the King's Arms across the road.
---
---
Other information
If you have any further information about this property please email
alhs@live.co.uk