38 Cross Street
Main details
Address:
Present Occupier:
Present Owner:
Ground Floor:
Other Floors:
Date when first used by present occupier:
38 Cross Street
The Teddy Bear Shop
?? (2018 : appears to be closed)
retailer of bears

??
Before and After Images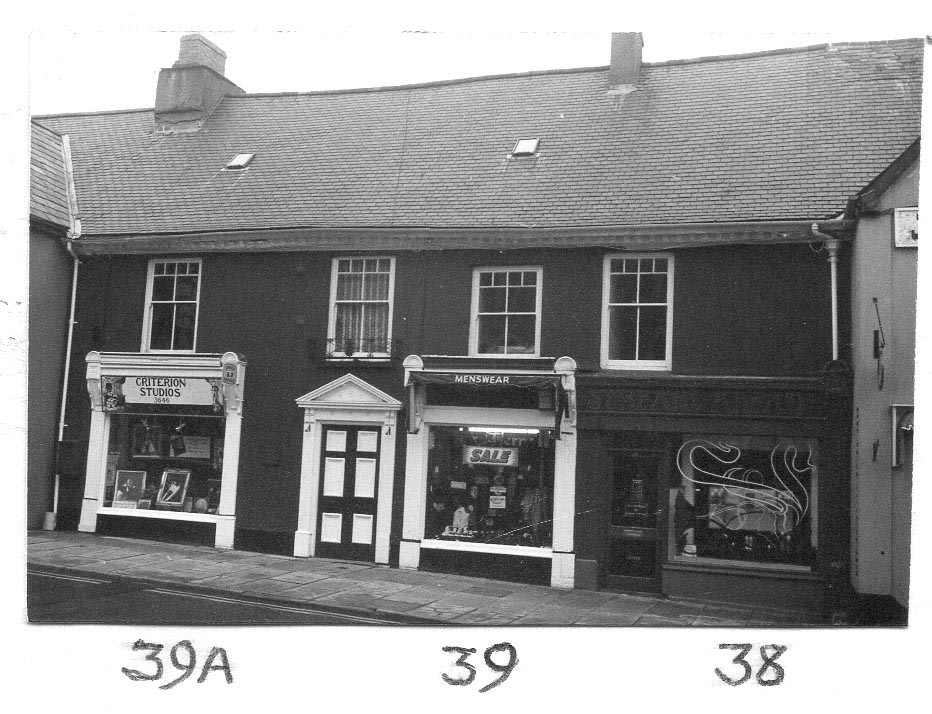 1979/80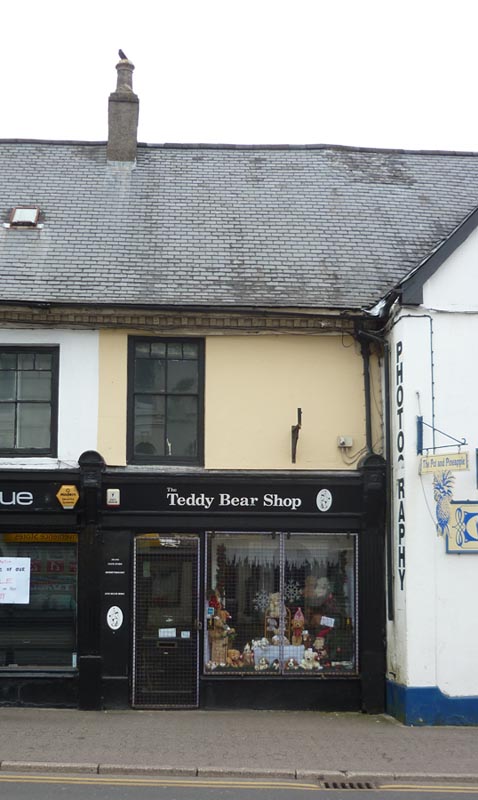 2016
---
About the building
Part of the Gunter House.
16th century building. Floor level below street level.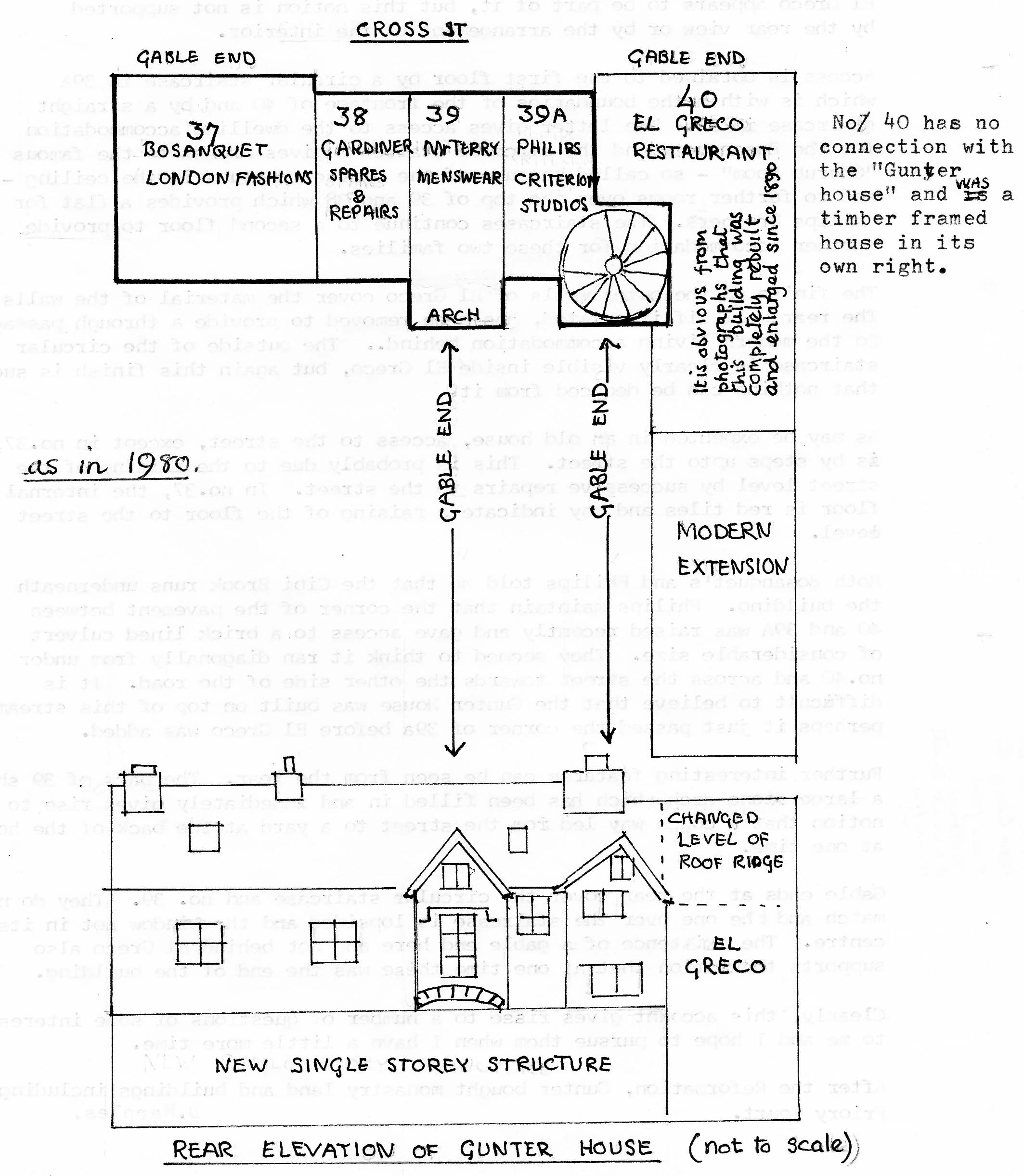 Recent history
2018 : Teddy Bear Shop (? since ??) now appears closed, although still bears in window, but piles of mail on floor of shop
From 1983 – ??    Streaks Ahead   Hairdresser
From 3 July 1978 – 1983 :  Mr & Mrs Colin Gardiner – Electrical Repairs.  (later Spares & Repairs at 25 Cross Street)
From 1952-1978      Mr Terry – Gentleman's Hairdresser (at time of previous survey this had moved to 52 Cross Street)
to 1952 : Miss Mary Lewis – Confectioner
---
Previous occupiers
William Walden   Richard Phillips
---
Other information
In 1948 Mary Augusta Enoch, confectioner and tobacconist lived at nos.38/39 Cross Street and William Charles Patty and Edward Watkin, army pensioners, lived in a cottage behind as sub-tenants  (source : Abergavenny Local History Society Survey 1980 – source : Deeds
In 1822, Deeds show that William Walden paid a yearly rent of five pounds for his rooms
Adverts in Abergavenny Chronicle:
ad in 1956 : Wyman & Son Ltd (no mention of what this was)
ad in 1957 : E H Hodges "Special Christmas display" (no mention of what this was)  (local knowledge : Hodges were a menswear shop in a different property at a later date – not known if this is the same retailer)
ad in 1972 : Linden Alcock – Estate Agents, Surveyors, Auctioneers  "new branch office). Further ads 1973/74/75
ad in 1978 : William Evans & Co : Estate Agents (October 1978 : no.38 was "Spares & Repairs")
ads in 1979/80/81 : Spares & Repairs, repair of electrical appliances;  "iron soleplate polishing service"
ad in 1993 : P&M Music : saxophone specialist rental, clarinets, flutes
Source : coflein.gov.uk
re nos 37-40 Cross Street (Gunter House) : "One building 16th century rubble stone, stucco, 2 storey.  Rear mullion and transome windows. Formerly Parrot Inn.  Interior oak, circular stairs.  Medieval frescos and carving 16th/17th century plaster ceiling.  Wallpaintings;  Magi (in oils) on ceiling of private chapel: Graffiti and date 1640.  Above window to Cross Street "L.H.S" within rays;  cherubs.  East wall : date 1640 (Roman figures?).  Fragments of floral trellis design"
If you have any further information about this property please email alhs@live.co.uk