4 Monk Street
Main details
Address:
Present Occupier:
Present Owner:
Ground Floor:
Other Floors:
Date when first used by present occupier:
4 Monk Street
car park Lloyd's Bank
—
property demolished
Before and After Images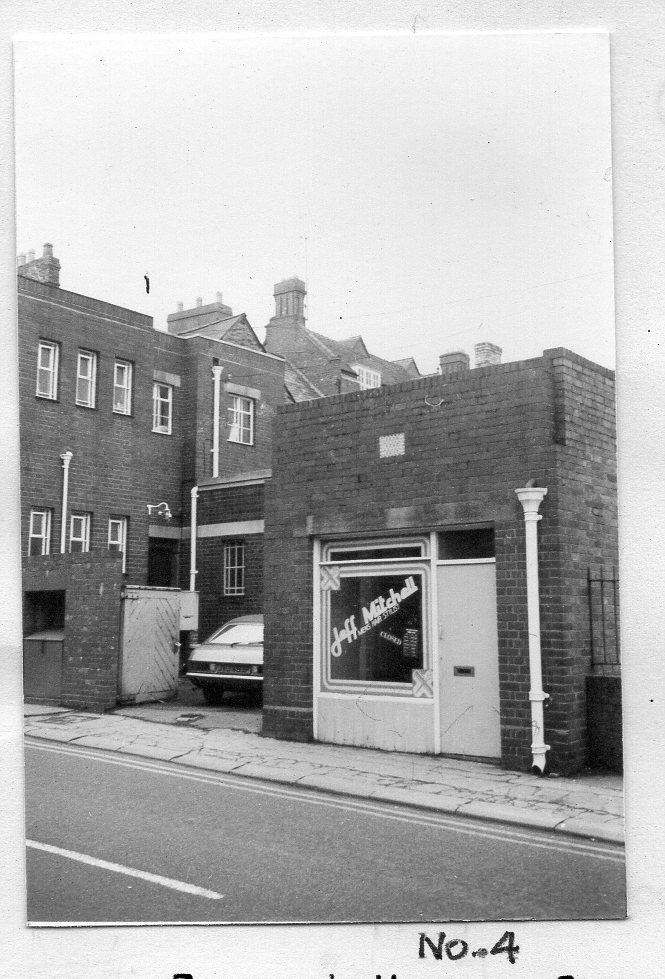 1979/80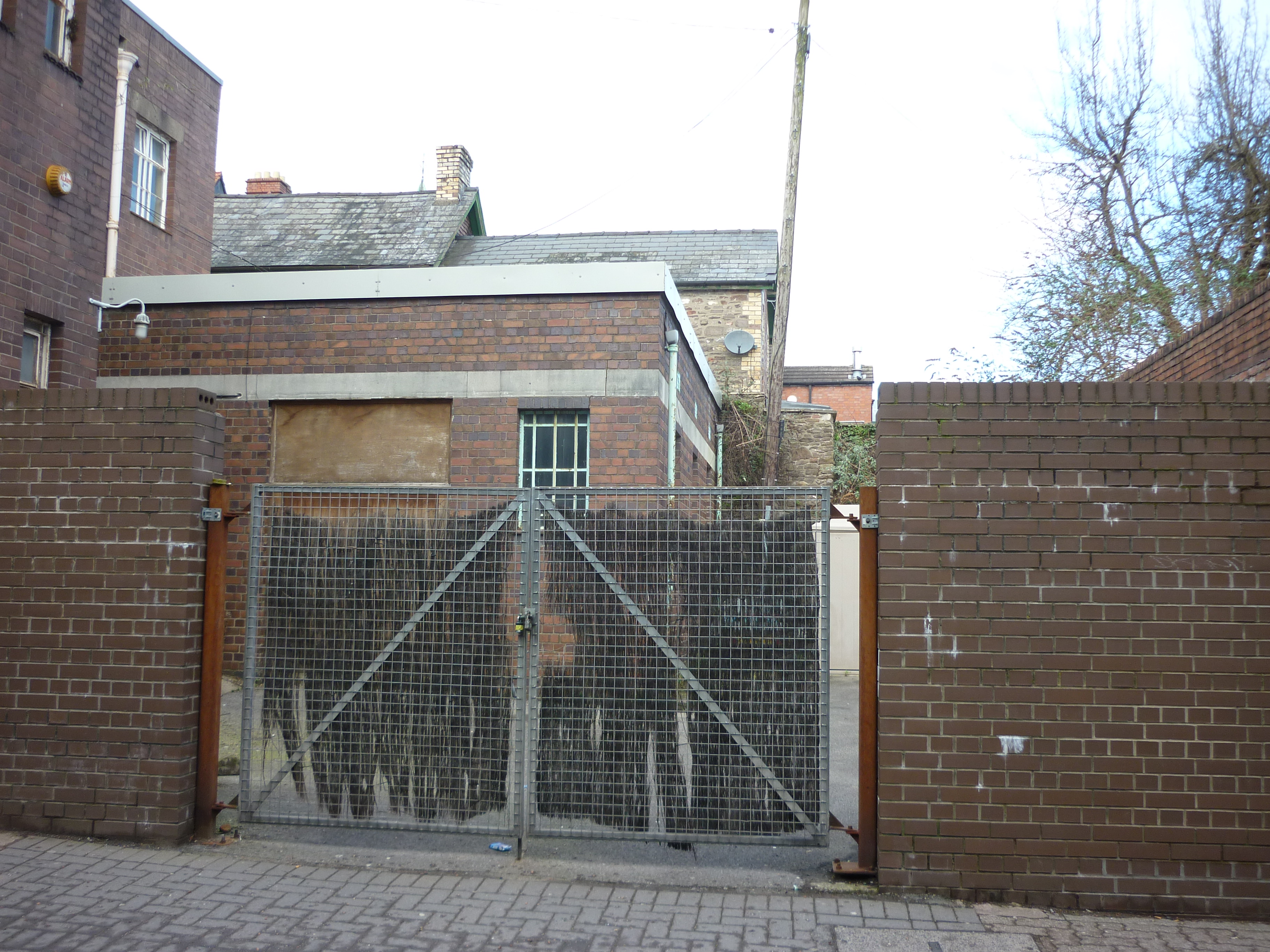 2016
---
About the building
Before the building present in 1979-80 was put up by the South West Electricity Board in 1932 for a storeroom, there were two small cottages above the site, possibly part of the old Queen Head Hotel (see 50-52 Cross Street).
In the 1920s Wibberley's the corn Merchants at 50, Cross Street, used the cottages for storerooms. It was said that rats could be seen running across the window ledges.
There was a raised pavement, like that in Market Street,  along this part of the street until 1932, when the street was widened.
Recent history
The storeroom was occupied by South West Electricity Board until 1982.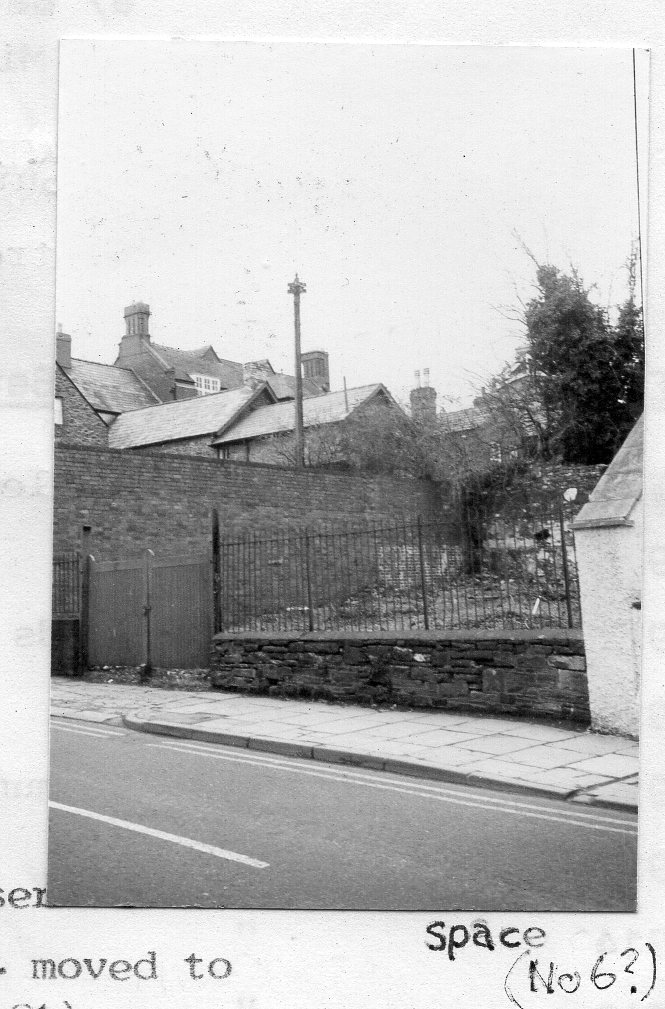 It was then used as a lock up shop hiring televisions in 1982.
Between 1982- 1984, Jeff Mitchell, Gents hairdresser worked here, until he moved to 14 Monk Street.
It was demolished and is now used as a car park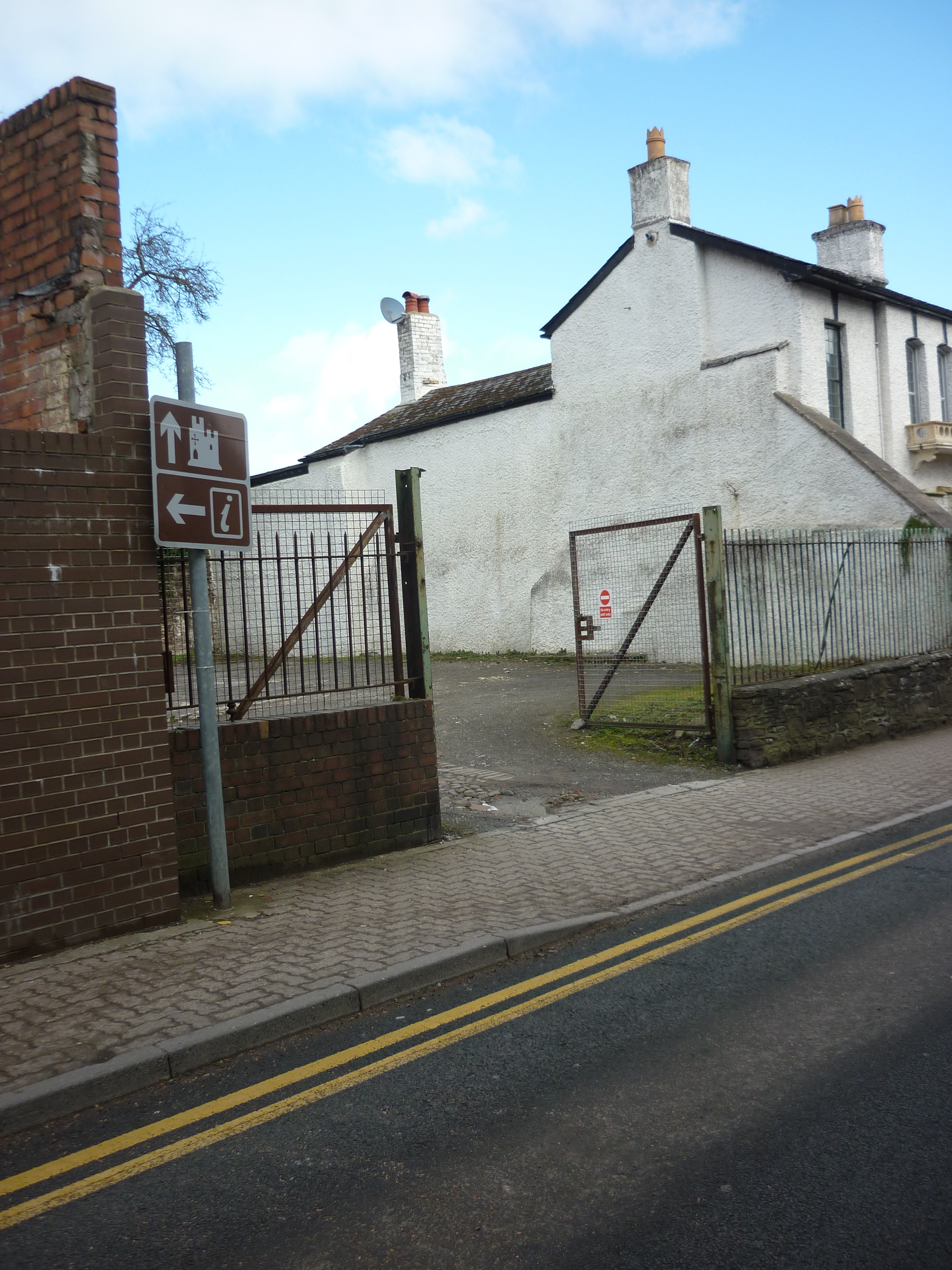 for Lloyd's Bank.
---
Previous occupiers
South West Electricity Board
Ye Old Priory Luncheon Rooms
Charles Knight/Jacob & Taylor
---
Other information
The space below the storeroom was stables, probably at least since the Queen's Head Hotel was built in 1733, until the mid 1920s when Wibberleys, corn merchants at no 50 Cross Street, kept their fire engine there.
In the early 1930s, W Walker started a crisp factory in the derelict buildings, after which it became Graham's builder's yard.
During WW2, and until 1949, it was a waste paper depot, after which the building was demolished. It is used for car parking now, but traces of a cobbled entrance can be seen.
If you have any further information about this property please email alhs@live.co.uk