40 Cross Street
Main details
Address:
Present Occupier:
Present Owner:
Ground Floor:
Other Floors:
Date when first used by present occupier:
Greco Restaurant
Mr & Mrs Greco
Mr & Mrs Greco
Restaurant

1970
Before and After Images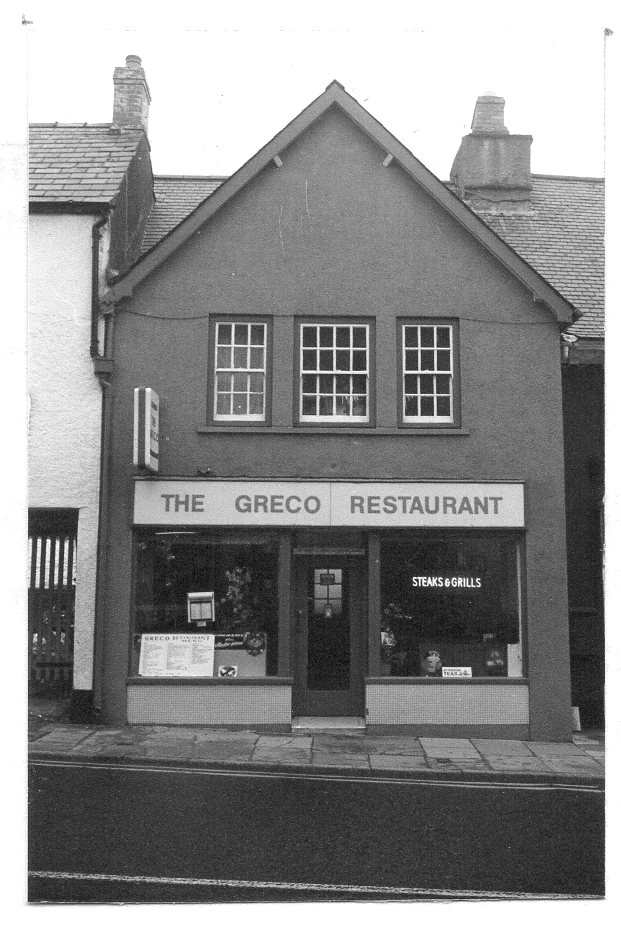 1979/80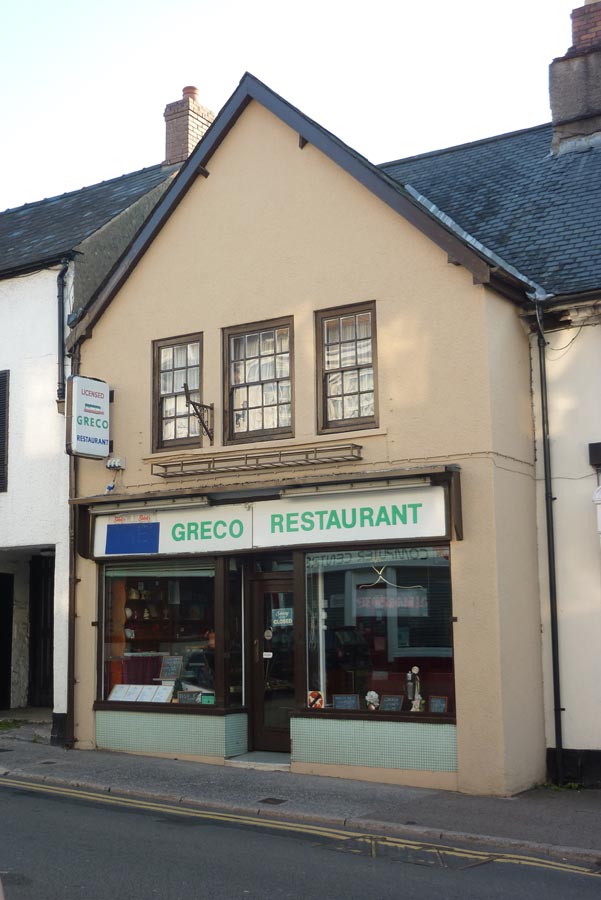 2015
---
About the building
source : Abergavenny Local History Survey 1980:
Old photographs of 1913 show a very much lower and smaller building on this site – a gable with one tall window and a small attic window above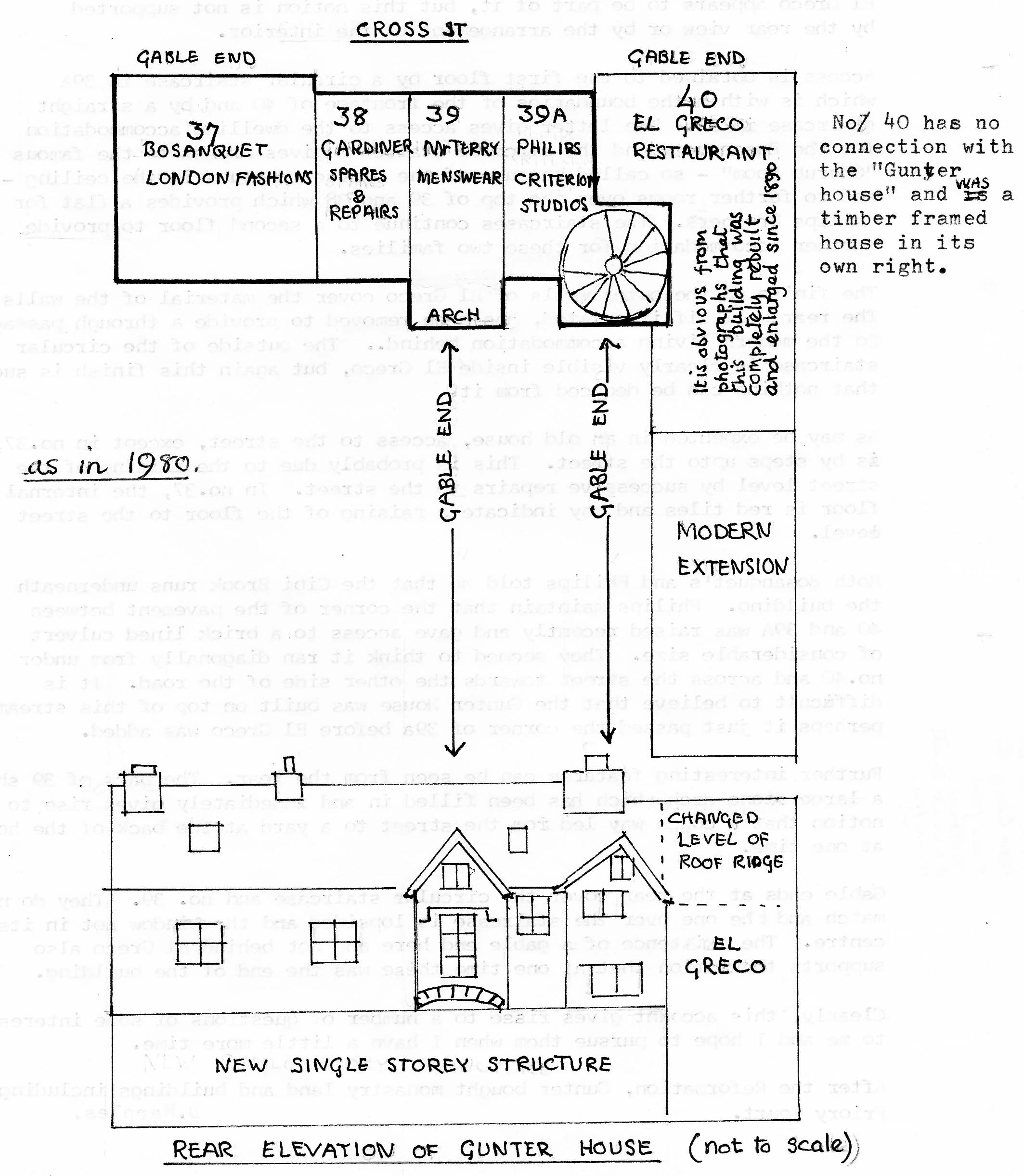 Recent history
Source : Abergavenny Local History Society 1980:
From 1970 : Mr & Mrs Greco, Restaurant
From 1963-1970 : H I M Richard, Restaurant (extension built in 1962)
From 1930-1960 : Mrs Oakey, Fruiterer, house and shop.
In 1951, the building was in the hands of the High Court receivers and cafe and accommodation were taken over by Mr & Mrs Jenkins (see memories of Helen Jenkins in "Other Information")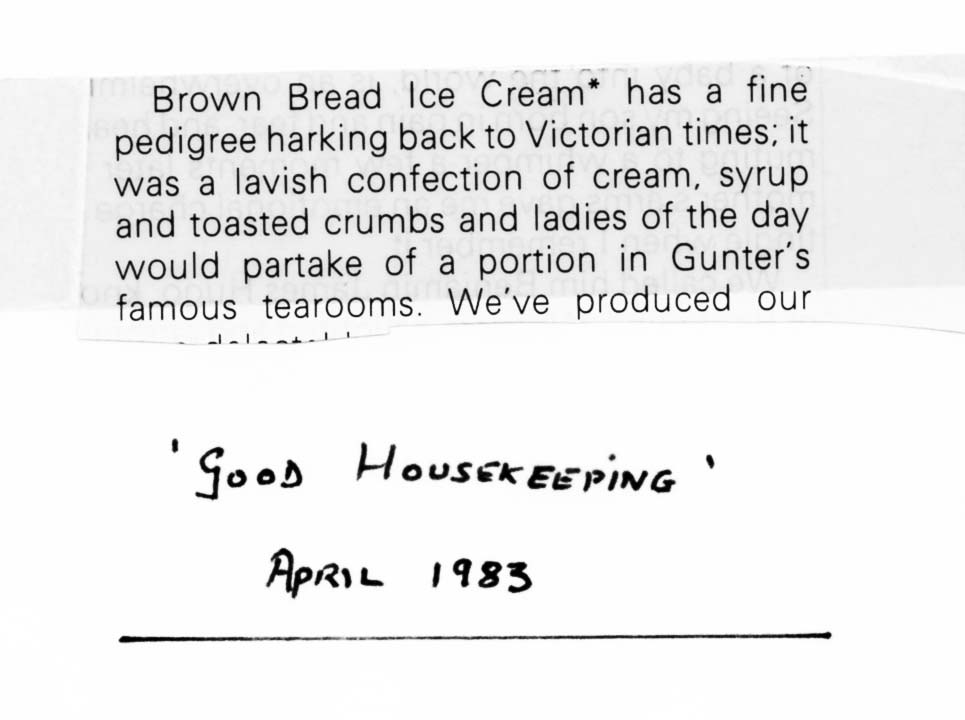 ---
---
Other information
The following appended to original Abergavenny Local History Society Survey
Memories from E F P Jenkins (Helen) re Thomas Gunter House
"My husband, myself and my 11 year old son moved into the Thomas Gunter House in February 1951, to manage the shop and cafe as it was at that time, for the High  Court.   The owner of the business being in the hands of the High Court receivers owing to a mental breakdown and the previous manageress, a Miss Enoch, having taken her own life.
We were to reopen the business on March 1st 1951.   My husband being a painter and decorator was in the process of preparing the front staircase when he found a hollow-sounding piece of wall which he took down.  Inside, we found a small closet room about just big enough for someone to stand in, with a piece of board about 18″ from the floor and 10" wide set into the mortar on each side of the small room.   This we took for someone to sit or kneel on and thought maybe it was a hiding hole for someone (a priest maybe).   We closed it back up and papered over it.
From the top of this staircase, we went into the sitting room which went from back to front of the building .  This room had the original plaster ceiling which was very ornamental in plaster relief, all done many years ago by hand as there were no two pieces exactly alike.  The pattern was of roses and pineapples, thistles and 47 cherub's heads and it was beautiful.
During our stay, which lasted for only three years, we had many parties of nuns and priests, even from the Vatican City, so see this ceiling and all said their rosary and prayed there.  This came about because we had a Roman Catholic friend who was living in Christchurch near Newport who used to visit us and he had a cousin who was a priest in the Vatican City;  once our friend had seen the ceiling and heard the story of the house, he wrote to his cousin and word soon spread.
I never refused any the free access to this lovely ceiling and groups came from all over the world as well as WI and Ladies' groups from all over the British Isles, who had read about the history of the house from books.   The Roman Catholic groups looked upon it as a Chapel and it gave me great pleasure to show them all around.   There was one group from Canterbury, mainly ladies, who had read a book from their library, who asked about the monk who was supposed to haunt the house, especially the sitting room.    I used not to answer these questions, for personal reasons.
The attic, which is now over No.41 Cross Street, had the plaster markings on the wall which were found in 1907-8 by the firm of Mr T S Foster who was the owner of the property and were builders in the town (and who incidentally my uncle and father worked for).   As a girl, I was taken over the building and understood from Mr Foster that these were Marriage Lines, made out at a wedding of a Roman  Catholic couple in the years that they were forbidden to hold masses of any kind.
It was presumed therefore that, at the time, only the more educated could read and write and Priests were among these.  So the markings are the "X.T.G. pp his mark"  and the initials and crosses with a heart and arrow and a drawing of a man and woman had been done by the priest after Thomas Gunter had witnessed the wedding of this unknown Roman Catholic couple : M and M.S.
The fresco of the 'Magi' was also found at the same time in this same attic.   Mr Foster had put it in a glass case and it was standing against a wall when I took over.  So with the help of a group of men (as it was heavy), my husband put it in an alcove over an old oak sideboard in the part of the house which was a cafe.   I kept it there with flowers arranged around all the time I was there and many of the tourists who came to the cafe asked the history of it, which they were told to the best of my ability.
The business was sold to Mrs Parry in July 1954, because my mother became terminally ill and I had to look after her."
Source : coflein.gov.uk
re nos 37-40 Cross Street (Gunter House) : "One building 16th century rubble stone, stucco, 2 storey.  Rear mullion and transome windows. Formerly Parrot Inn.  Interior oak, circular stairs.  Medieval frescos and carving 16th/17th century plaster ceiling.  Wallpaintings;  Magi (in oils) on ceiling of private chapel: Graffiti and date 1640.  Above window to Cross Street "L.H.S" within rays;  cherubs.  East wall : date 1640 (Roman figures?).  Fragments of floral trellis design"
If you have any further information about this property please email alhs@live.co.uk