42 Cross Street
Main details
Address:
Present Occupier:
Present Owner:
Ground Floor:
Other Floors:
Date when first used by present occupier:
42 Cross Street
Anatolian

Turkish Restaurant

August 2020

Before and After Images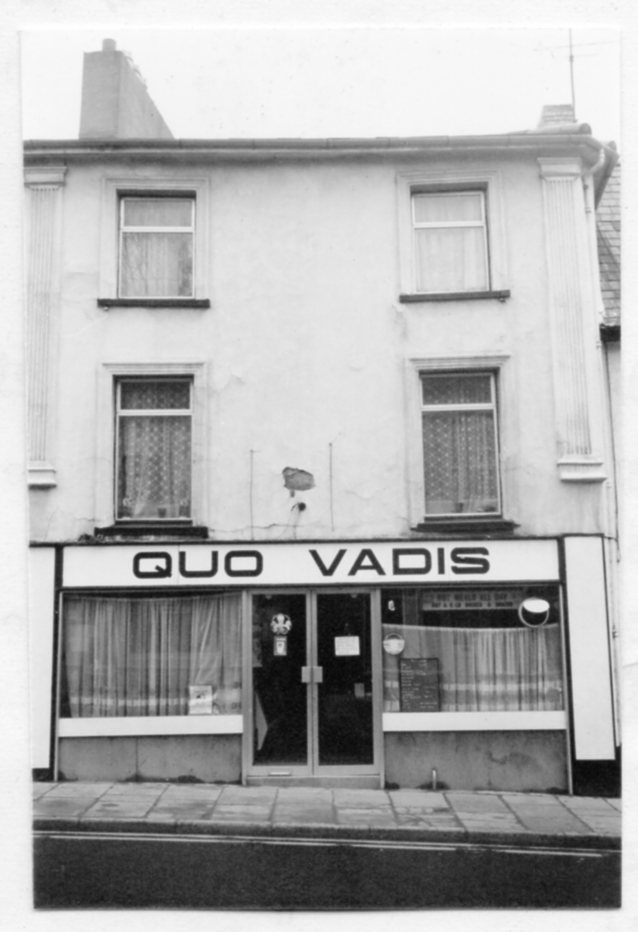 1979/80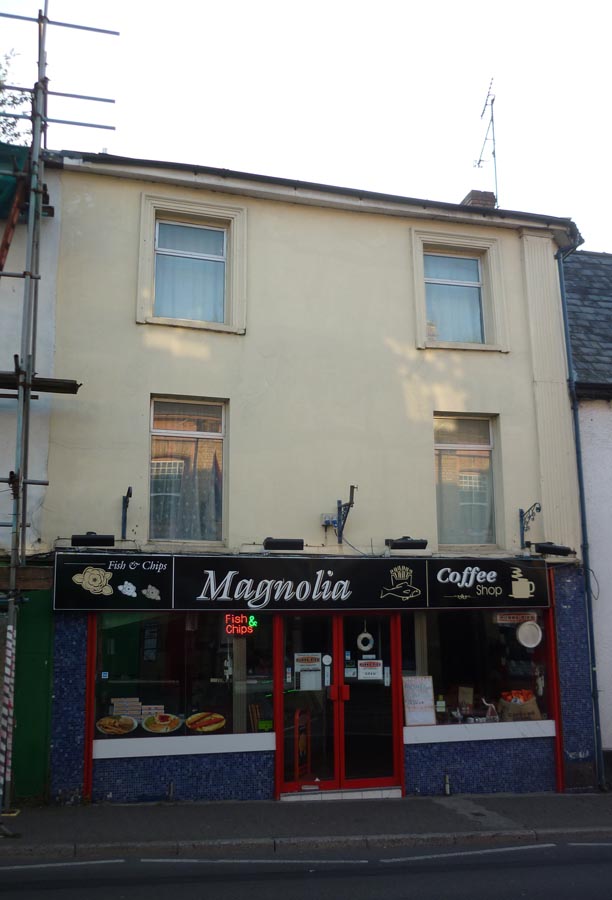 2015
---
About the building
Early 19th century
Hipped slate roof.  Pilasters
Recent history
Aug 2020 : Anatolian Turkish Restaurant; licensee Resul Saritag
Had been Magnolia Fish Bar until approx 2018 or 2019 then closed
In 1990s (? exact dates) : Known as The Mighty Bite : Fish & Chip & Pizza Parlour (source : ad in Abergavenny Chronicle in 1991)
Prior to Magnolia Fish Bar, was known as Nemo Fish Bar (date changed unknown but possibly 2014
From 1960 to at least 1980s : Quo Vadis Cafe (which also occupied no.43 Cross Street)
Ad in Abergavenny Chronicle in 1956 : "Irene's"  Milk Bar
---
Previous occupiers
(Bishop & Brooke at 44 Cross Street)
Bishop & Brooke (manager : Yarnold)
---
Other information
Bishop & Brooke, Yeast Merchants were at this address from the 1930s to 1960.
(In 1926 & 1934 they were at 44 Cross Street  : source : Abergavenny Local History Society Survey 1980)
Richard Shaw, China & Glass merchant in 1860s-70s, was in Monk Street in 1850
If you have any further information about this property please email alhs@live.co.uk