43 Cross Street
Main details
Address:
Present Occupier:
Present Owner:
Ground Floor:
Other Floors:
Date when first used by present occupier:
43 Cross Street
The Living Mountain
??
climbing/outdoor clothing etc

May 2023
Before and After Images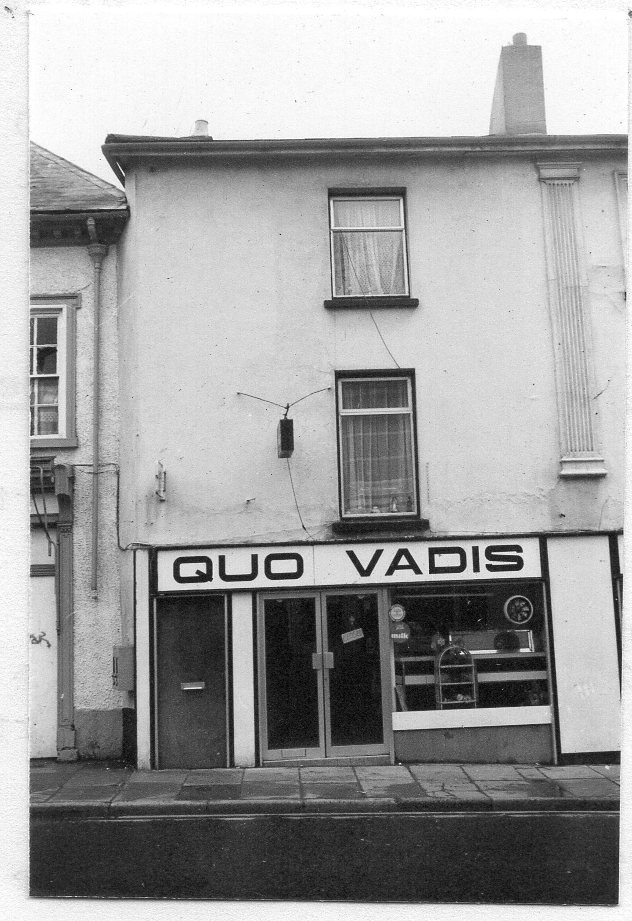 1979/80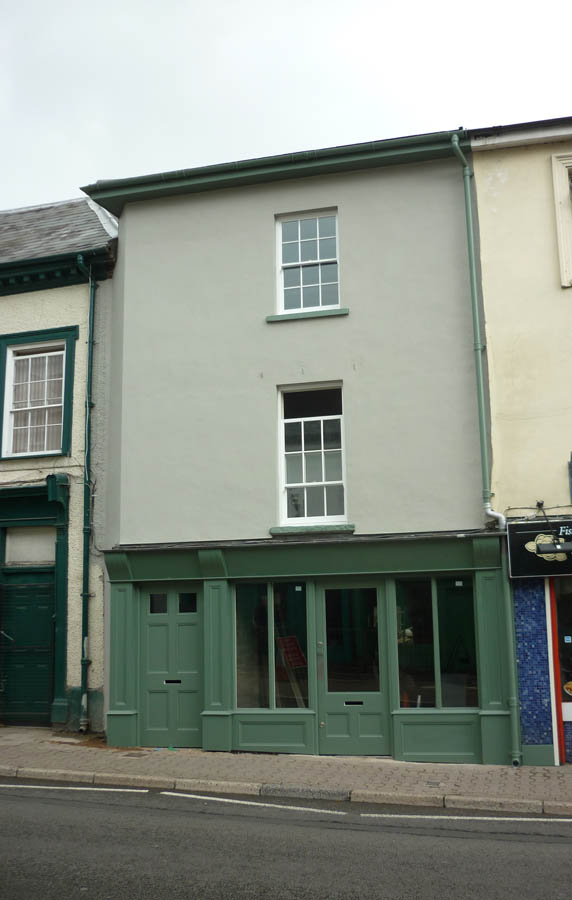 2016
---
About the building
Destroyed by fire in 2010, rebuilt many years later
As no.42 Cross St
Early 19th Century (Source :Welsh Office)
Modern shop fronts.  Hipped slate roof (from Abergavenny Local History Survey 1980)
The property was listed grade II on the 1st November 1974, and was resurveyed by Cadw on
the 10th November 2005. As numbers 42 and 43 visually form a pair a single list description
covers both buildings.
Recent history
May 2023 : The Living Mountain,  Climbing/outdoor clothing etc
mid 2022 : Bespoke Blinds & Shutters – now closed
After building work finished in around 2016/17, it stood empty until approximately September 2018 when it became "Bespoke Blinds & Shutters"
On 2 February 2010 the building, still occupied by a restaurant, burnt down and was completely gutted.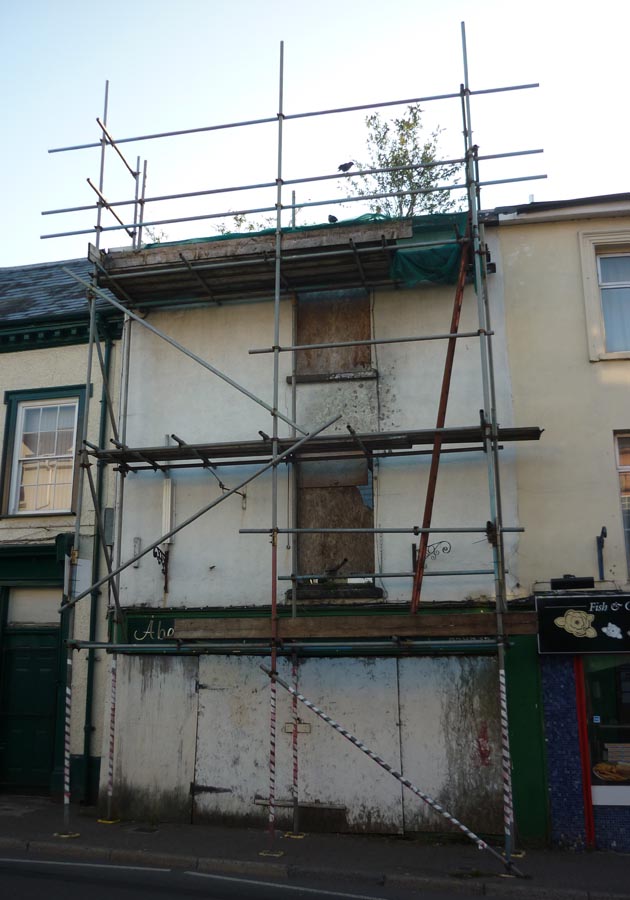 From c.1960 to 1980s : Quo Vadis Cafe which also occupied no.42 Cross Street
To 1960 : Miss Winnie Lewis, Sweet Shop & Cafe
1947 : Major Godfrey Pike : House &  Shop
(source : Abergavenny Local History Survey 1980)
Following the fire
---
Previous occupiers
Bishop & Brooke (Manager : Mr Yarnold)
Miss Lilian Worth / Bishop & Brooke
Confectioner / Yeast Merchants
Williams  (Shop Act 1913 states R H Oliver)
Above: Arthur Thomas Hooper
---
Other information
Source : Abergavenny Local History Society Survey 1980
J Bull & Son, Tobacconists at beginning of C20, were in 47 Cross Street by 1910
Mary Franklyn Harris, occupier in 1901, was in 23 Cross Street in 1906
If you have any further information about this property please email alhs@live.co.uk