44 Cross Street
Main details
Address:
Present Occupier:
Present Owner:
Ground Floor:
Other Floors:
Date when first used by present occupier:
44 Cross Street
Gateway Dental Practice
??
Dentists
??
??
Before and After Images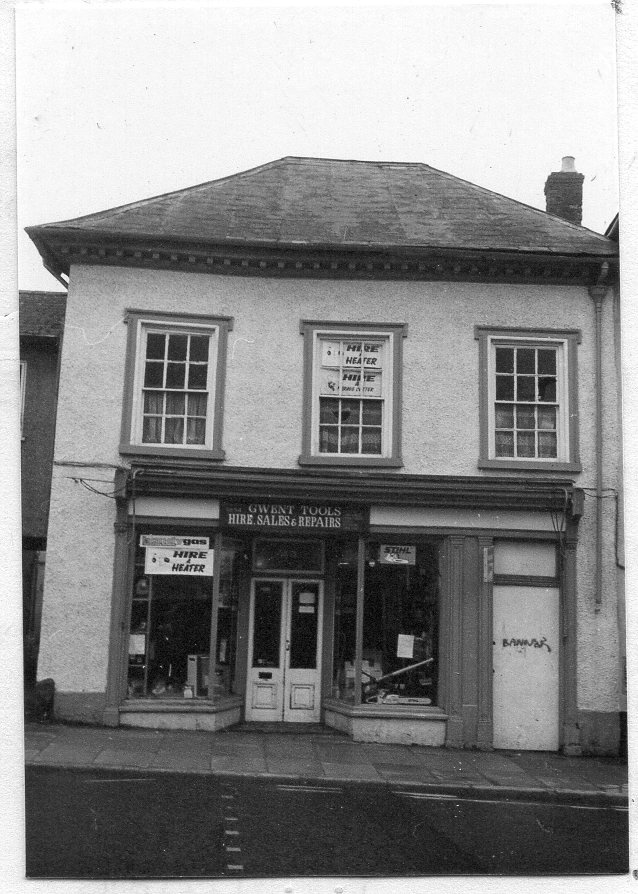 1979/80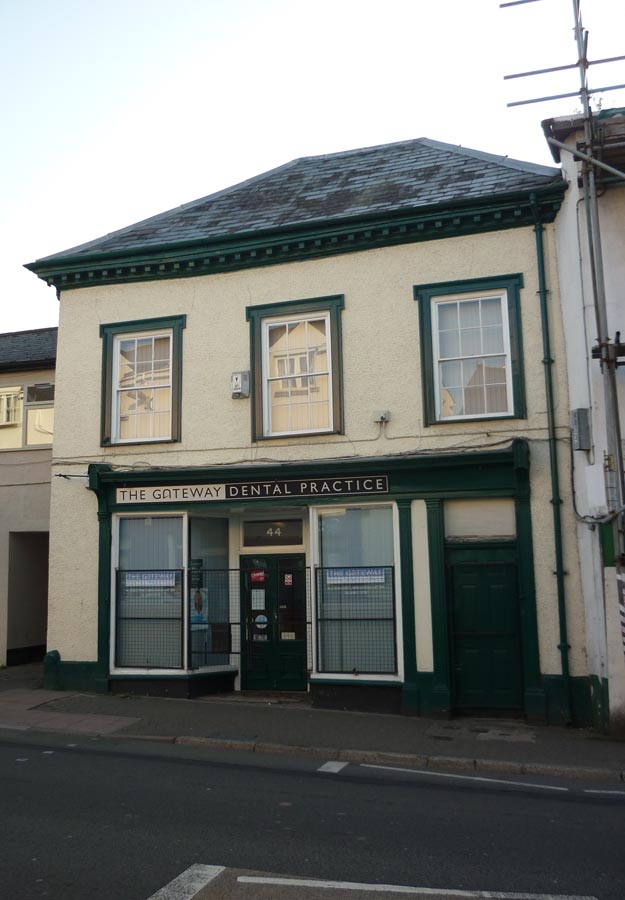 2015
---
About the building
Source : Abergavenny Local History Society Survey 1980:
18th century building (Welsh Office).  Architectural style suggests 1700-1720
Interesting brickwork in alley-way and a cupboard in the back room, panelling on upstairs wall and alabaster cornice.  Dentil eaves cornice.  Hipped slate roof, wrought iron projecting sign bracket (Source : Welsh Office)
Recent history
Source : Abergavenny Local History Society Survey 1980:
From January 1978 : Gwent Tools : tool hire
From 1977  : P Peacock, Tool centre, hire and sale
To 1977 : Peter Telford, Draper, House and shop.   (Telford had started his business on the opposite side of Cross Street at no.21
---
Previous occupiers
T W Williams   / Bishop & Brooke
Grocer / Yeast Manufacturer
Grocer (Hoskins, builder)
---
Other information
1858-1871 : Premises were then known as Sugar Loaf House
Adverts in Abergavenny  Chronicle:
In 1970: ad for Herbert & Sons, Household Furnishers & Ironmongers at this address
In January 1978 : ad for Gwent Tools, tool hire firm, for their new premises at this address
1979,1980, 1981, 1982, 1986, 1988, 1989 : ads for Gwent Tools – hire of mowers, chain saws etc.
Source : coflein.gov.uk
"This building is possibly early 18th century in origin, but was altered in the early 19th century and has a modern, late 19th century style shopfront.  A photograph of 1934 shows it with a larger shopfront with a fascia rising to the cills of the windows above and the evidence of this survives on the building today.   A parallel range seems to have been built against the back wall in teh late 18th century."
"This is a two storey building with a rendered and painted front with a natural sltae roof.  It apparently originated with a double depth plan but has later ranges built against the rear wall.  It has three windows above a late 19th century style modern shopfront . This has a recessed, central, double door with canted display windows on either side and a low fascia which also covers the modern glazed house door to the right.  The windows above are 6 over 6 pane sashes with eared architraves but no cills.  There is a large timber dentil cornice and a hipped roof with a small gabled wing to the rear left.   A parallel range seems to have been build against the rear wing gable in the late 18th century.   This is two storeys and a garret with four windows showing above a single storey modern extension.  The windows are 9 over 9 pane sashes and it has a steeply pitched roof with a brick stsack to either gable and garret windows in the gable."
"The interior of the ground floor shop shows no historic features.   The main upper room is recorded as having pannelling and an elaborate plaster cornice"   (Source : CADW listing database) S Fielding RCAHMW 14/11/2006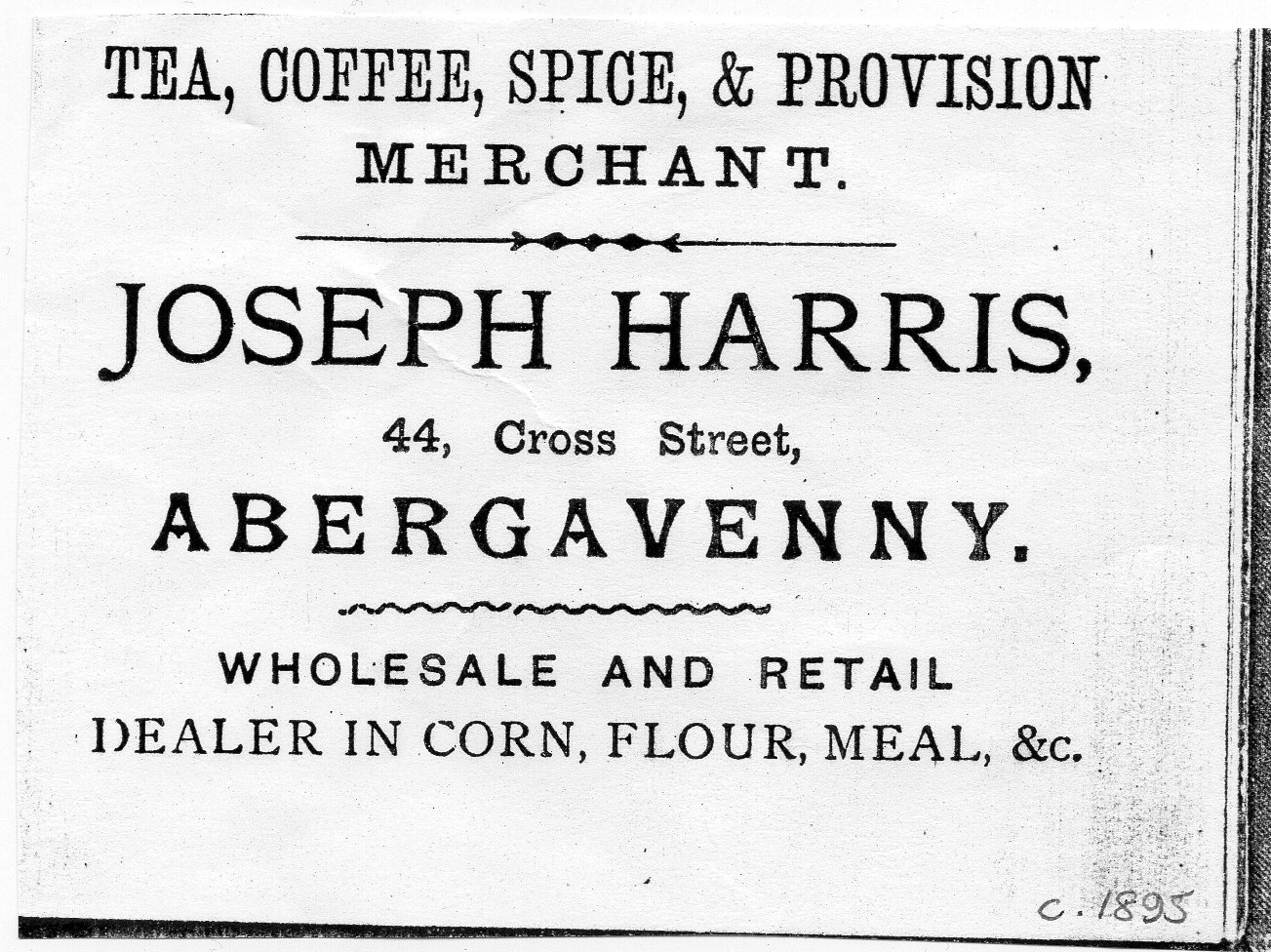 If you have any further information about this property please email alhs@live.co.uk