45 & 45A Frogmore Street
Main details
Address:
Present Occupier:
Present Owner:
Ground Floor:
Other Floors:
Date when first used by present occupier:
45 & 45A Frogmore Street
Subway cafe & takeaway (appears to be closed in Oct 18 : reopened in 2019

Before and After Images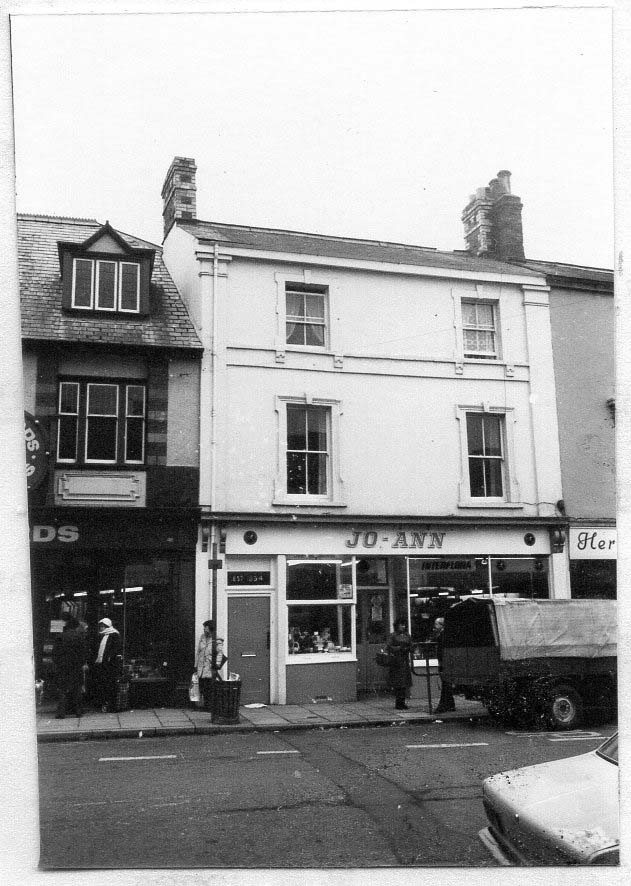 1979/80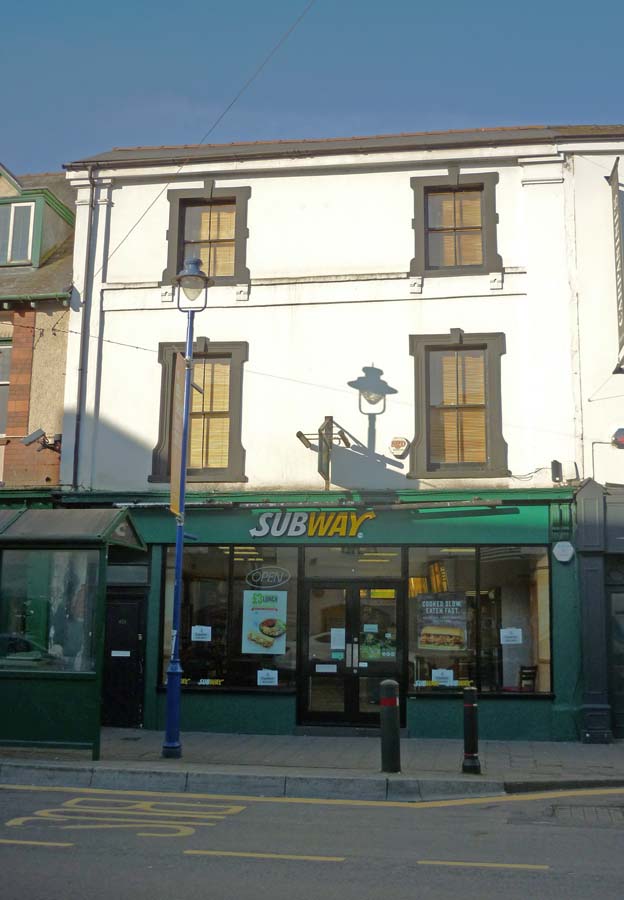 2016
---
About the building
Probably 1890s. Note low pitched roof and tall terracotta chimney stacks. (L Hurley)
Large stable at rear with cast iron winch on 1st floor which was probably used to hoist animal fodder in the past.
The date 1894 on the building refers to the establishment of the Oakley business but on another site.
Recent history
2018 : Subway since ??; appears to be closed when viewed in October 2018;  reopened (?new management) 2019
1989: Super Seconds discount ladies fashions
1988, 1986: Super Seconds Clothing Retail
1983: Super Seconds Clothes shop (Manufacturers' rejects)
July 1978 Laura L Pritchard, "Jo-Anne Flowers", living accommodation above.
1973- 78: D J & J A Jones, Florist
1972: Halliday Partners, insurance & mortgage brokers
1971: C Lewis, employed bricklayer
1970: C H Oakey & Son, Xmas small ad no description of shop
1969: C H Oakey, grocers "for quality fruit and veg"
1968: C H Oakey & Son, fishmonger, greengrocer
1939-1973: C Oakey, Fruit & Vegetable shop (from 'Sevenoaks', Brecon Road.)
---
Previous occupiers
Woollen Draper & Knitwear
Thomas & Henry Lawrence Baker
Solicitors (HLB: Comm. for Affadavits)
---
Other information
If you have any further information about this property please email
alhs@live.co.uk