46A Cross Street
Main details
Address:
Present Occupier:
Present Owner:
Ground Floor:
Other Floors:
Date when first used by present occupier:
46A Cross Street
Bloomify Floristry
??
Florists/workshops
??
2023
Before and After Images
 1979/80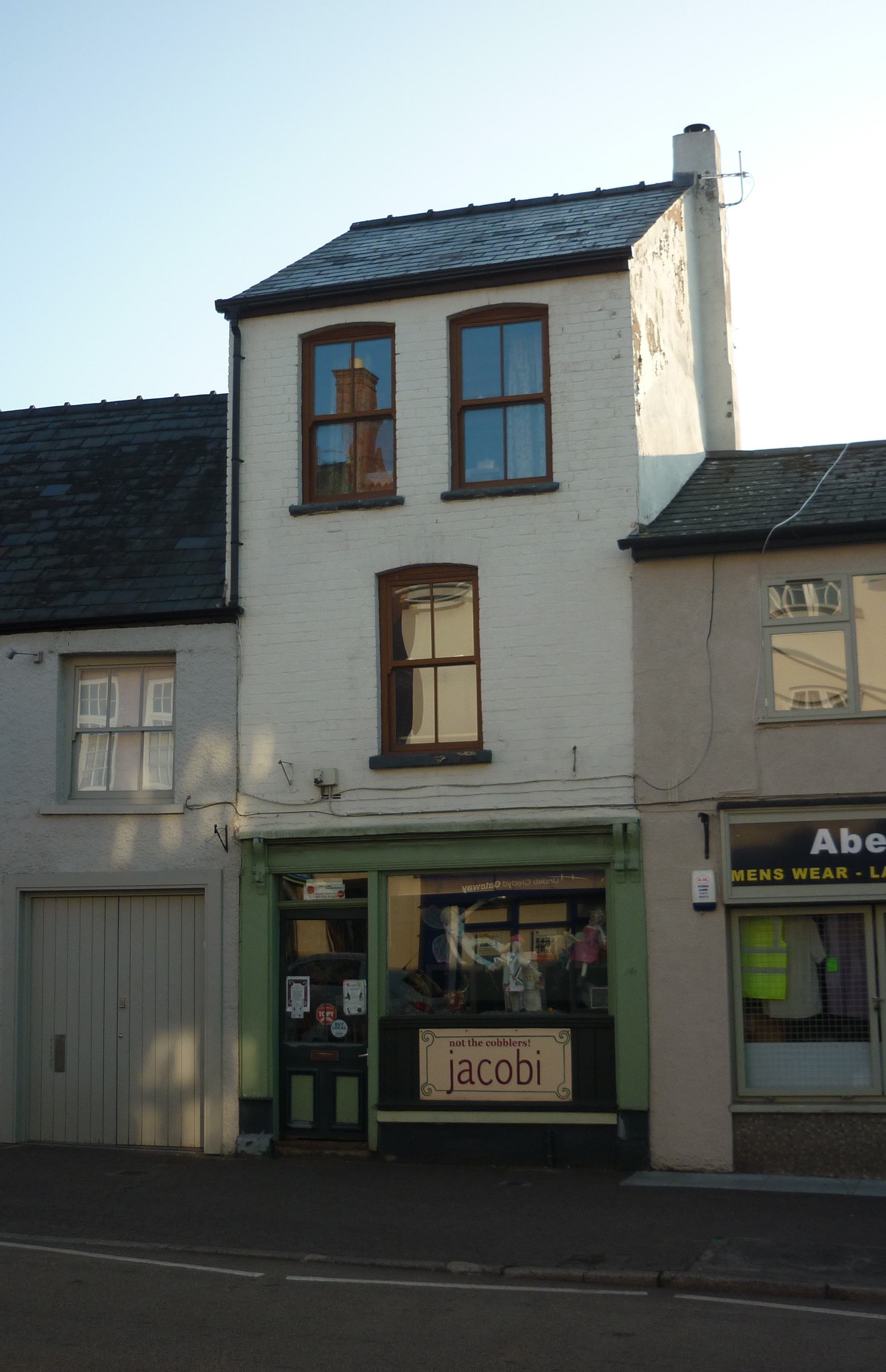 2015
---
About the building
Source : Abergavenny Local History Society Survey 1980:
Long iron bars assumed to belong to a time when this was a butcher's shop – which was part of the Inn (see no.46 Cross Street).  There is no record of this feature after 1900.
Recent history
From 31 May 2023 : Bloomify Floristry : florists and workshops
From ?? to  ? date ?poss 2020 at latest : Jacobi "Not the Cobblers"   ?art classes for adults
From 1961 to (? date ? early 2000s?? when owner retired)    J A Francis, Shoe repair shop
---
Previous occupiers
Upholsterer & cabinet maker
Butcher's shop run with the Wellington Inn
Butcher's shop run with the Wellington Inn
Butcher's shop run with the Wellington Inn
Butcher's shop run with the Wellington Inn
Butcher's shop run with the Wellington Inn
Butcher's shop run with the Wellington Inn
---
Other information
The Butcher's shop was run with the Wellington Inn (at no.46) from 1868 – 1891
Only one advert found in Abergavenny Chronicle for J A Francis, Shoe repairer, in 1989
If you have any further information about this property please email alhs@live.co.uk