47 Frogmore Street (Previously Old Fountain Inn)
Main details
Address:
Present Occupier:
Present Owner:
Ground Floor:
Other Floors:
Date when first used by present occupier:
47 Frogmore Street formerly Old Fountain Inn
Baileys Department store : Closed April 2019
In 2020 windows used for display of furniture from Timothy Oulton
was part of Richard's Department store
Before and After Images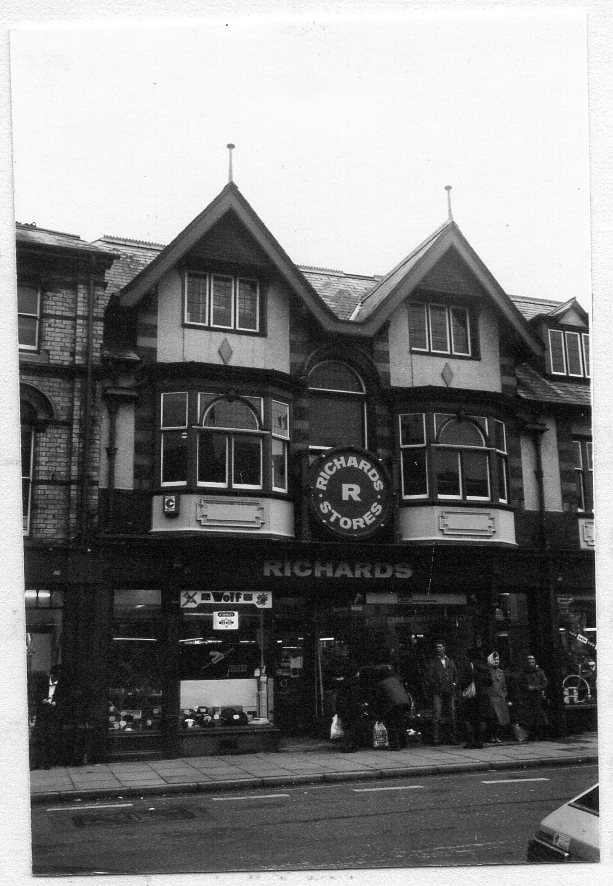 1979/80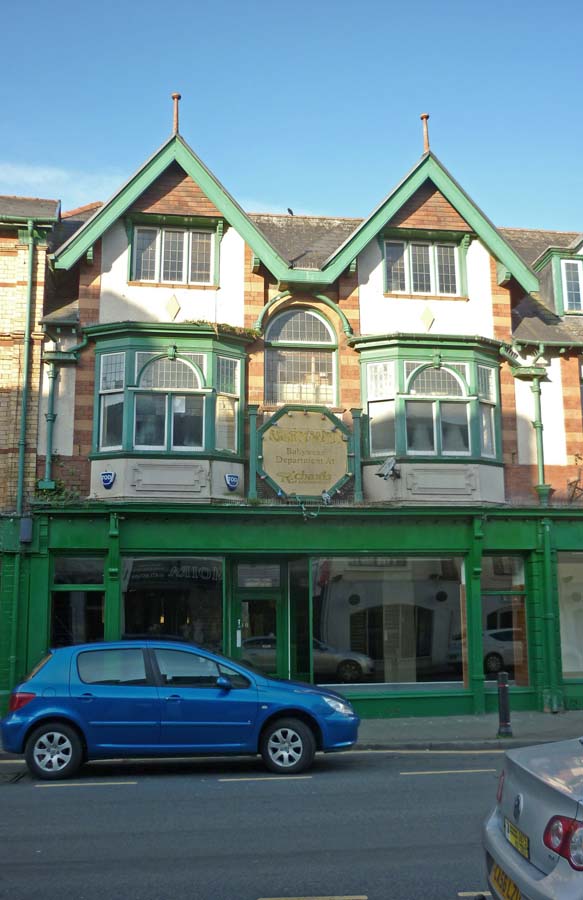 2016
---
About the building
Edwardian imposed on an old shell. (l Hurley)
23 interior walls were removed in 1967/68 to make a new department store.
Recent history
2020 : sometime during this pandemic year, the windows of the ex Richards Department Store was used for display of furniture from Timothy Oulton (Clearance) (shop in Mill Street)
Bailey's Department Store from approx 2015 – April 2019 : (part of Baileys Garage and DIY Store on Brecon Rd) : possibly closed due to ongoing roadworks and pedestrianisation of lower end of Frogmore Street which had started in 2018 and still going on mid 2019.
see also entries for no 46. 1938 – 2015 Richard's
1959: advert. for clerk to "apply in own handwriting"
1956,1957: White Williams & Co, Leicester Temperance Building Society & Richards
1954: White, Williams & Co Insurance & Richards
1952: listed as Richards ironmongers at no 47
1948: F W Richards ironmongers, etc.,
1942: White, accountants, advert. for shorthand typist
1938: F W Richards Avert. for Pye Radios plus other radios
---
Previous occupiers
Ironmonger (moved from 53/54)
White Williams & Co
Henry Reuben Jackson
Chartered Accountants
Certified Accountants
---
Other information
A picture of the Old Fountain Inn is in the Abergavenny Museum 1834 map.
In 1888, the pub was put up for sale. The particulars include 'in the occupation of Mr John Parry as yearly tenant, and comprising: Parlour, kitchen, Tap room with bar, Bagatelle room,three bedrooms and cellar, together with yard, shed and stabling at the rear.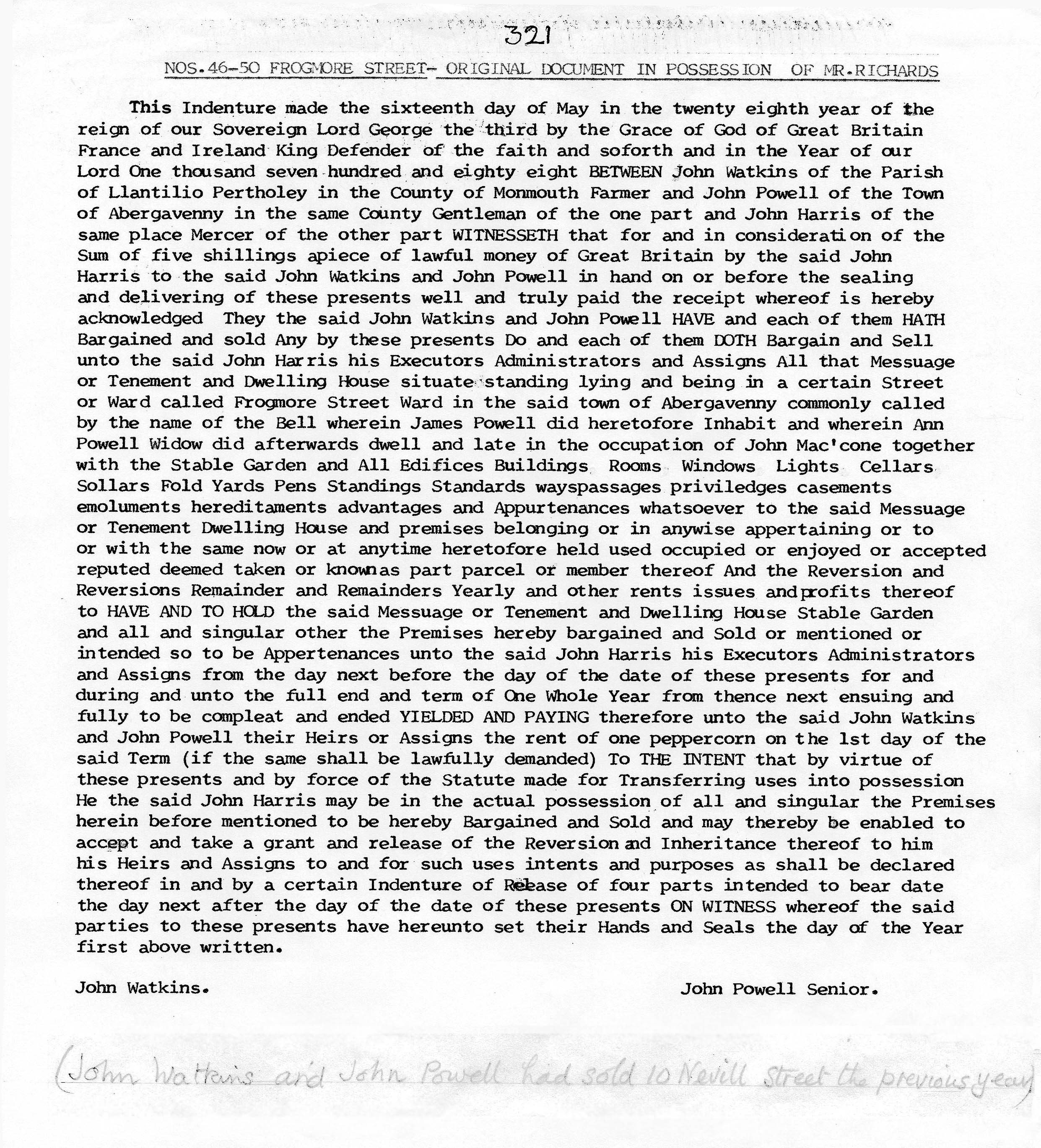 If you have any further information about this property please email alhs@live.co.uk