4B High Street
Main details
Address:
Present Occupier:
Present Owner:
Ground Floor:
Other Floors:
Date when first used by present occupier:
4B High Street
Holland & Barrett
??
Health Foods
??
??
Before and After Images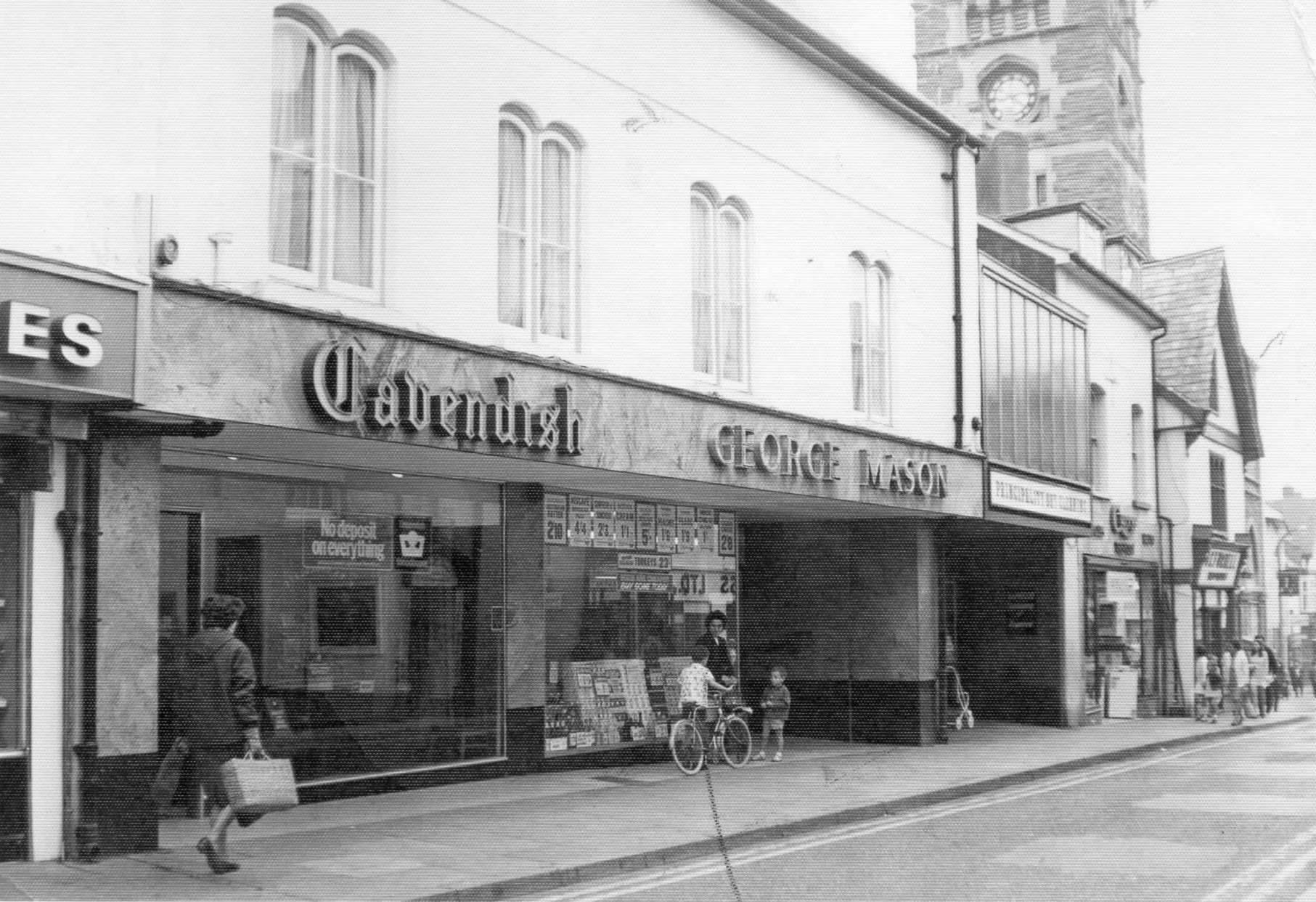 4B                     4A
 1979/80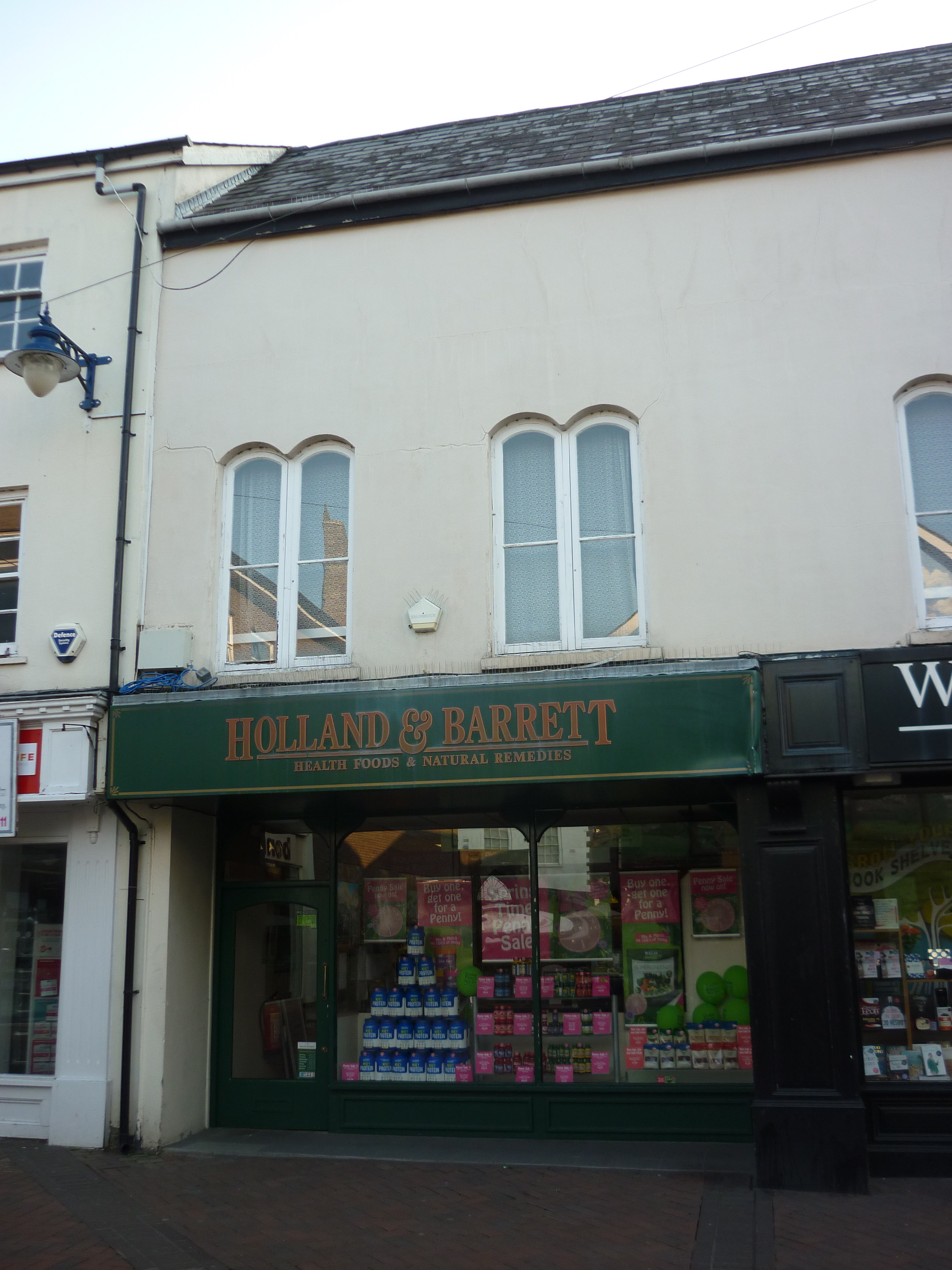 2016
---
About the building
All following is as shown on the history for 4A High Street – 4A and 4B was the Greyhound Hotel up to 1959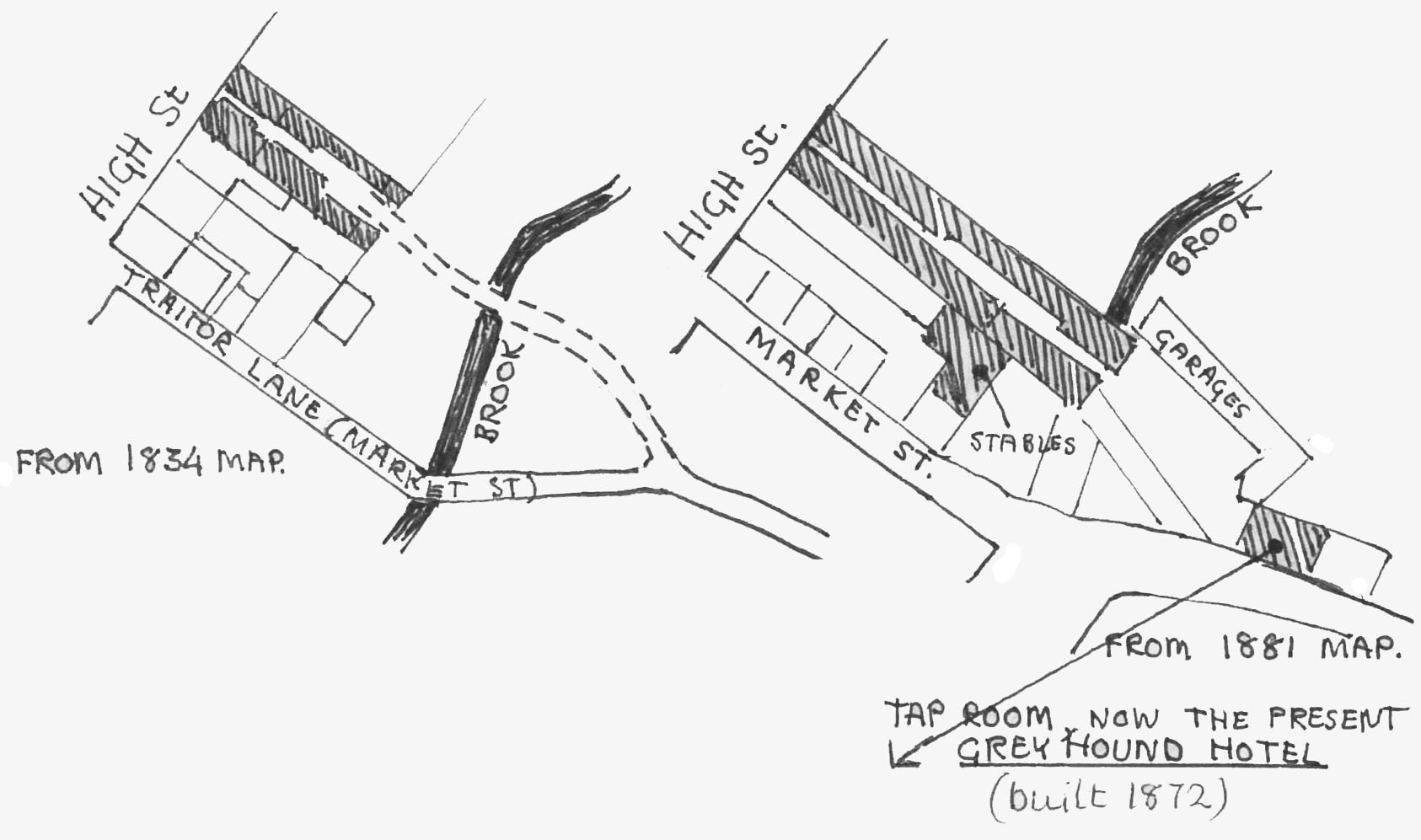 Source : Abergavenny Local History Society Survey 1980:
Fragments of timber frontage were found during alterations in 1959.  Cellars filled in in 1959. Top storey windows filled in in 1959 (Mr Dulson)
??Possibly established in 1298 (Mr Jackson)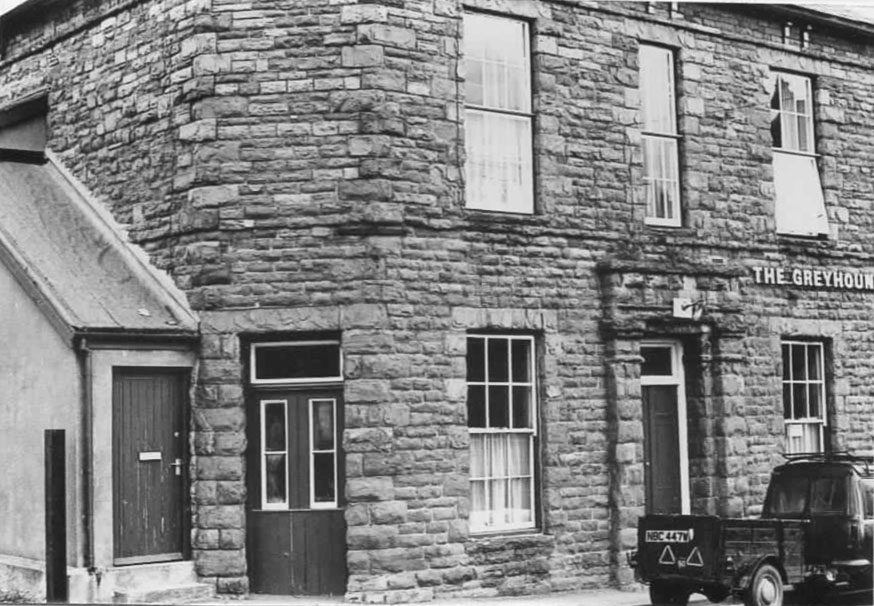 The present Greyhound Hotel (in Market Street, built 1872) was the tap bar of the old Hotel .There are slight remains of stables and hay dispensers in the back yard.
The hotel had 18 bedrooms, 4 reception rooms, bar and ballroom. Dining for 150.  There was a long bar, about 25 yards long, running parallel to Market Street and it was a great meeting place for the rugby, tennis and bowling clubs.
Recent history
From ?? to date   Holland & Barrett : vitamins/dietary supplements
(Holland & Barrett were formed in 1870 by Alfred Barrett and Major William Holland.  It has undergone many changes of ownership and is now owned by a private equity group since 2010 (source : en.wikipedia.org)
From 1959 to ?? : Cavendish Furniture retailers (storage of furniture was also upstairs over no.4A)
---
Previous occupiers
Prop : Mrs Ethel Maude Reynolds
Prop : Mrs Ann Wallington
---
Other information
Source : Abergavenny Local History Society Survey 1980:
On census night in 1851, there were in residence : Timothy Black, his wife and 5 children, 2 visitors and 5 servants
source : Thacker (quoted in original survey)
1794 : Abergavenny Improvement Committee met here to redevelop the decayed Town Hall & Market
1800 : Abergavenny Society for the prosecution of felons met here
1839 : The Greyhound was owned by the Duke of Beaufort
1851 : "Paul Pry" the Daily Coach to and from London, via Gloucester, Ross & Monmouth, departed at 1.30 from here
1854 : There was a horse bus service to connect with trains
1862-65 : also Inland Revenue office
1871 : William Herring, Inland Revenue Supervisor
1927 : The murdered Brown and Kennedy stayed here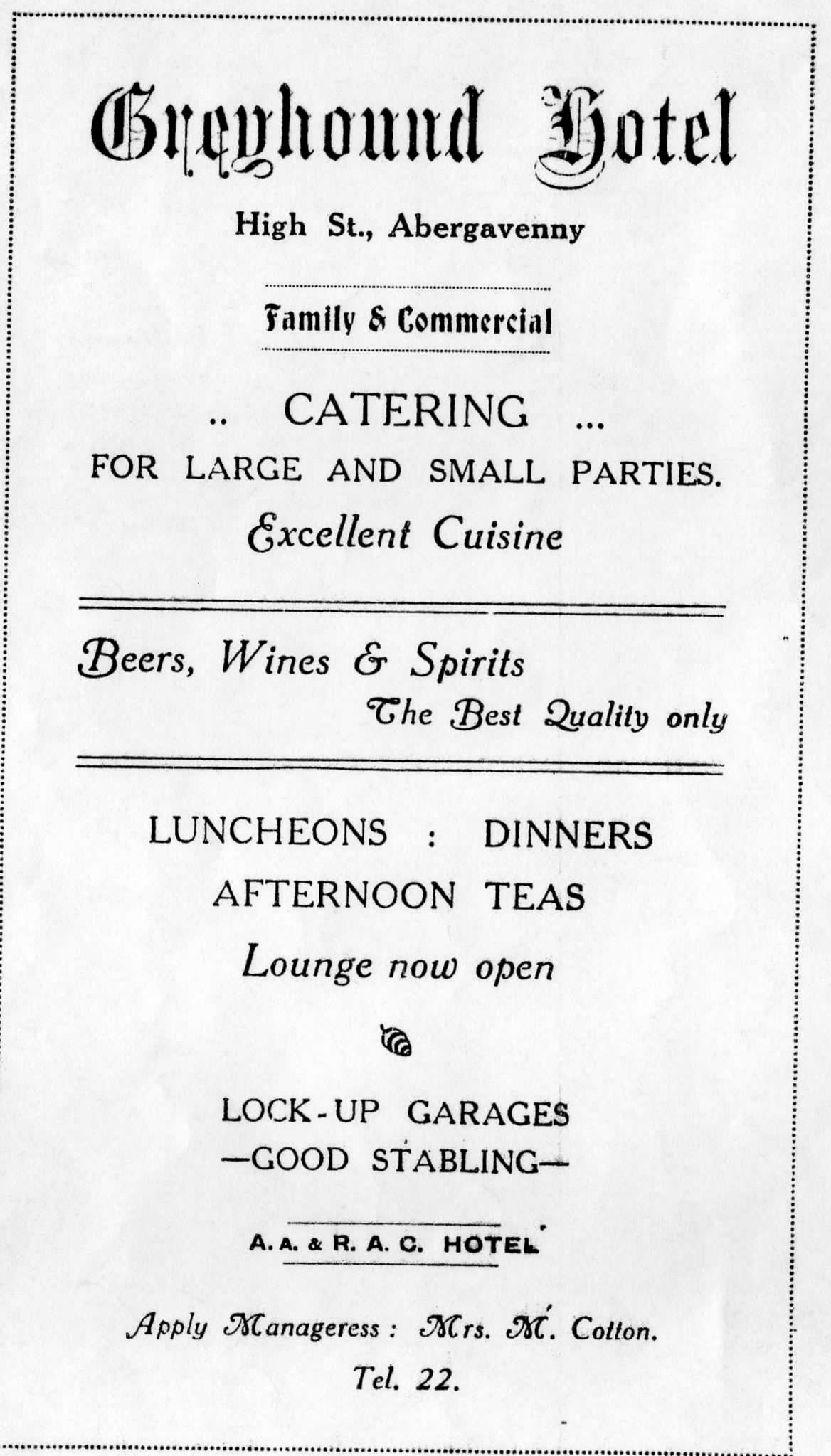 Proprietor Philip Morgan, in 1862, also kept the Angel and a farm
Adverts in Abergavenny Chronicle:
1967/1968 : ad for Cavendish – household goods and furnishings, washing machines, rental TVs
1969 : ad for Cavendish "cashier required immediately due to expansion"
1975 : ad for Cavendish "part-time collector required"
If you have any further information about this property please email alhs@live.co.uk