5 Monk Street
Main details
Address:
Present Occupier:
Present Owner:
Ground Floor:
Other Floors:
Date when first used by present occupier:
5 Monk Street (& 5B)
Ethnic Elegance (from approx 2018)

arty gifts, cards etc
Before and After Images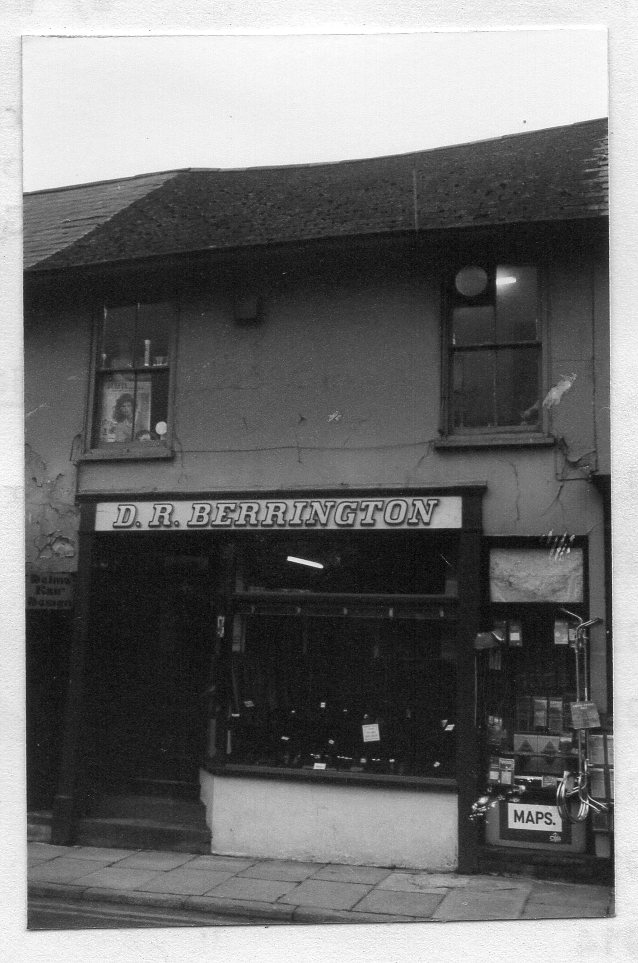 1979/80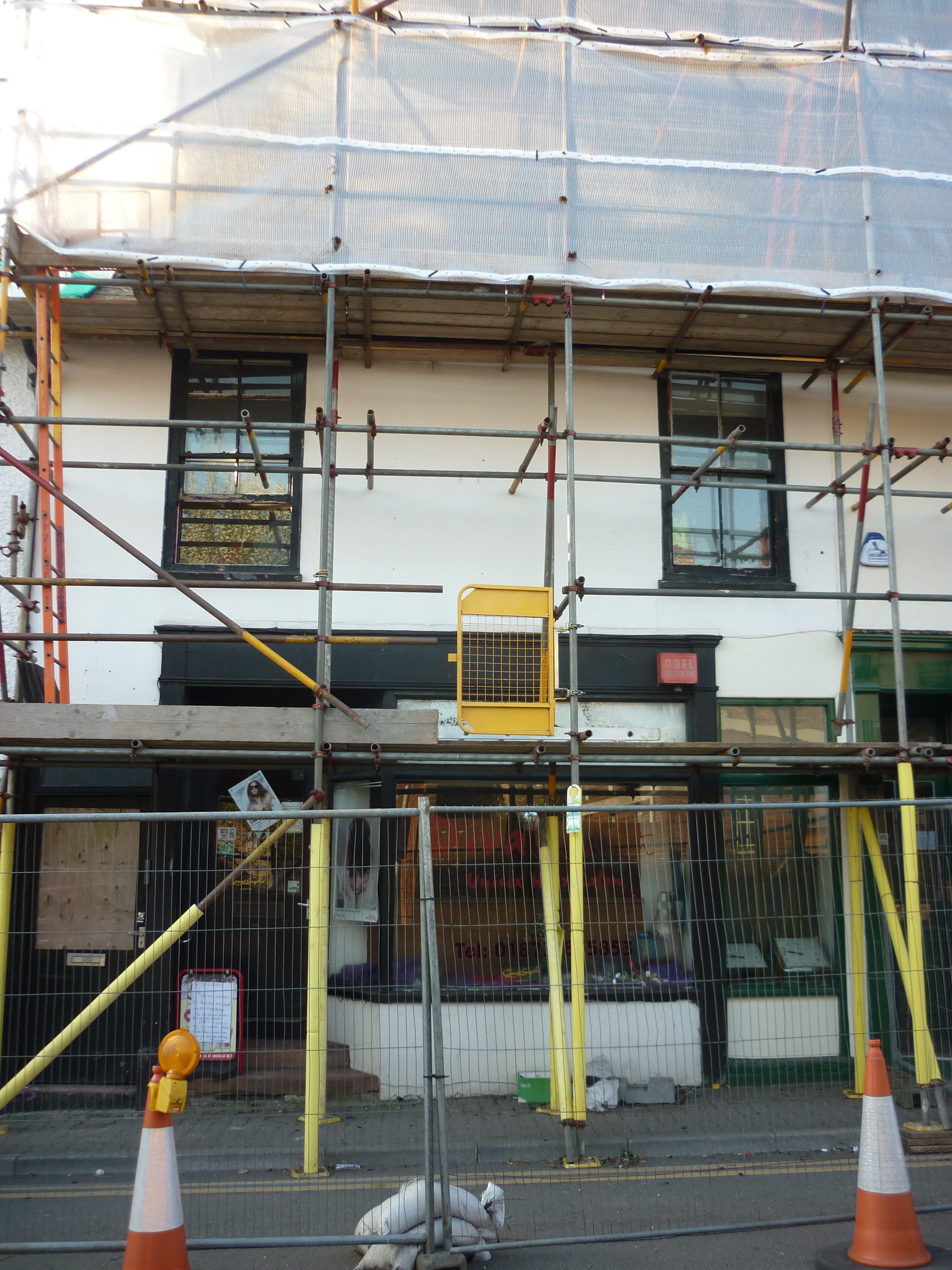 2015
---
About the building
Damaged by fire 2015 and under renovation December 2015
Probably originally part of the Great George Hotel as the cellars extend under this building and the adjacent 5A. The basement has a Tudor arch.
A reused ship's mast goes through the house as a newel to the spiral staircase.
Drawings by Rob Hall, Conservation Officer Monmouth District Council, suggest that this was a timber framed building with a jettied upper floor and a new shop front built forward of this. source: l Hurley
The tiles in the fireplace were made by W Goodwin, Lugwardine, Hereford. The factory closed in 1800.
Recent history
2017/18 Approx  : re-opened as Ethnic Elegance – selling gifts/artworks/cards etc
2015: January: Divalution hair studio also burnt out in fire affecting next door.
2006: Danters Estate Agent
1989, 1993: Delma's Ladies Hair Salon
1988: Mufty, Victorian Clothes & Antiques/ Delma's Ladies hair salon.
1969: advertisement  hairstylist required (March), sale of permanent waves (Nov)
1950- 1982: ground floor, Boot sale & repair proprietor D R Berrington; first floor, Delma's ladies hairdresser.
Mr D R Berrington stated that the fittings of a butcher's shop owned by Denner were still there in 1950.
---
Previous occupiers
Alphonse Howard Notley
G A Hemmins
Accident & Insurance Broker
Law costs draughtsman
---
Other information
D R Berrington worked as a boot maker for his father who had been employed by H Gwyther, his brother-in-law. The Gwythers lived across the road at no 12.
If you have any further information about this property please email alhs@live.co.uk